Will Rogers State Beach is a relatively quiet beach compared to others in Los Angeles and a great place to relax and enjoy some tranquil fun in the sun. It's settled in between Santa Monica and Malibu, and that's where most of the area traffic goes, though you'll still run into some beach crowds when visiting during the summer.
All sorts of people can enjoy this beach, but it's mainly frequented by those looking to relax. Most of the beach's shoreline is inviting for swimmers, but you'll find adequate spots for surfing as well.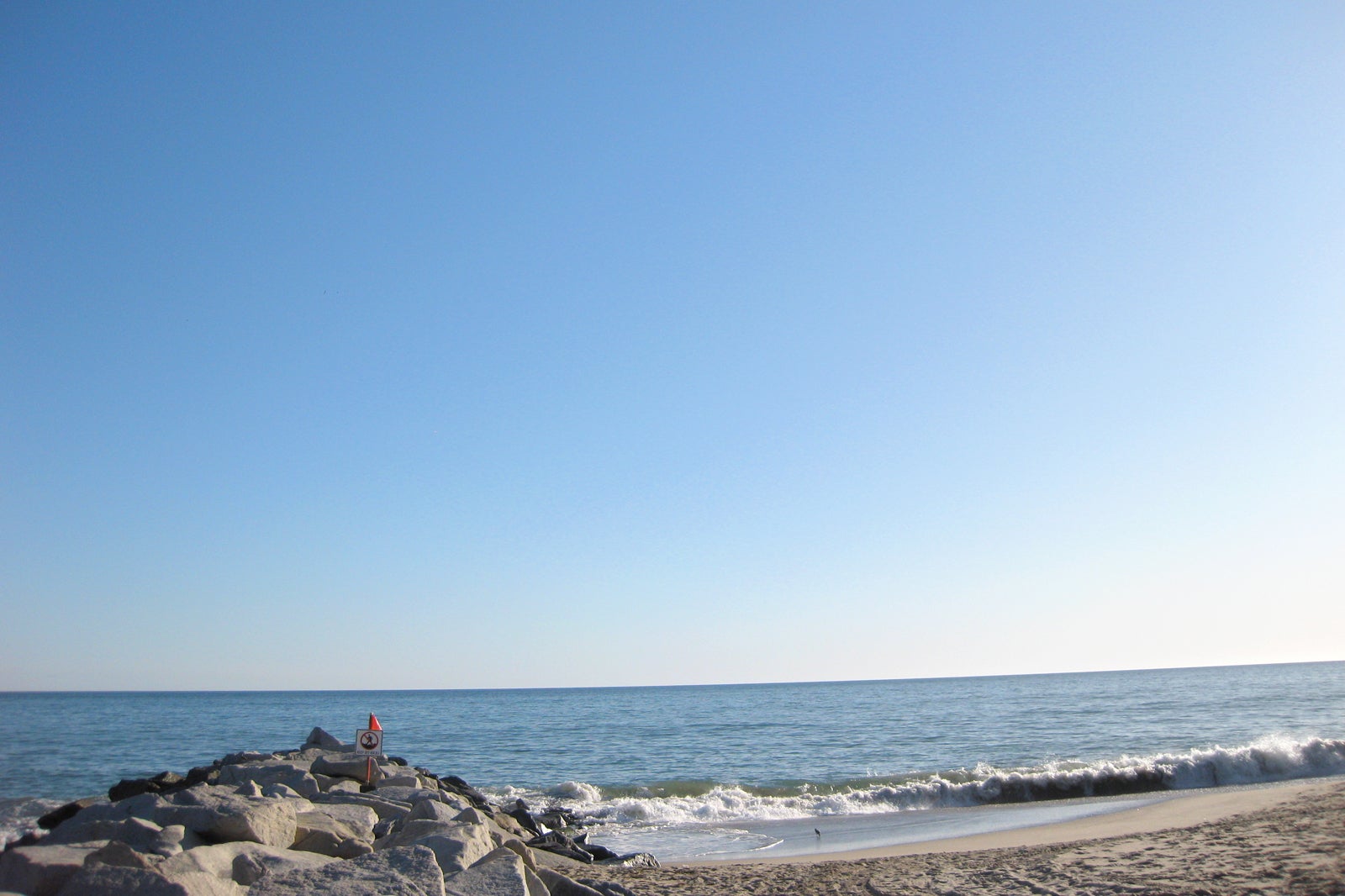 Will Rogers State Beach highlights
Numerous activities are available at this beach that cater to a wide variety of experiences. You'll find several picnic tables here if you're looking to enjoy an outdoor lunch, and you'll also find volleyball courts.
Given the nearby docks, this beach is popular for fishing and boating, and the consistent breeze makes sailing and windsurfing popular as well. You'll also find some diving spots in the area if you're looking to do a bit of snorkelling beneath the waves. This beach is also connected to the South Bay Bicycle Trail, so it's a good stop for travellers looking to run its length.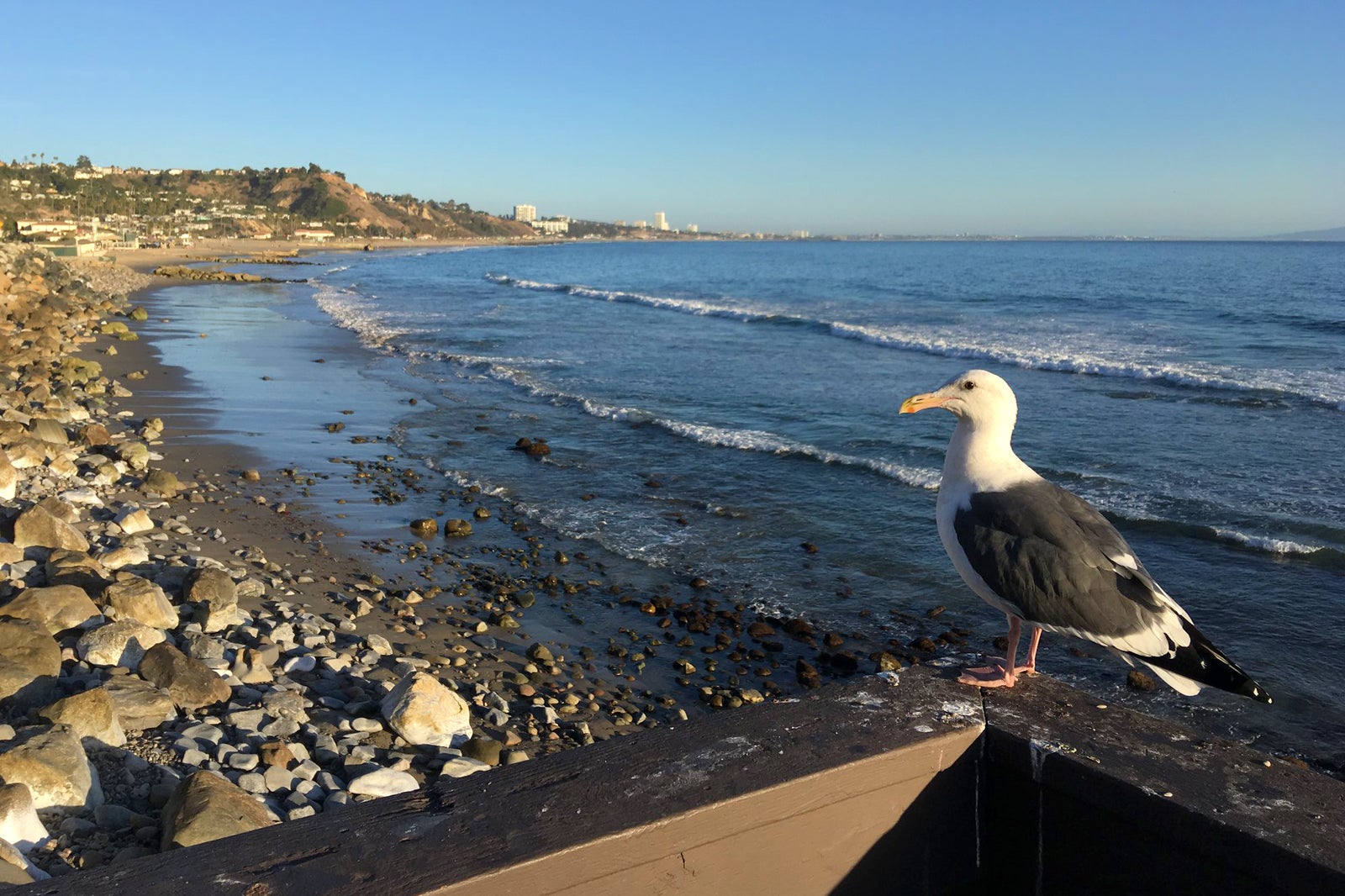 Good to know when visiting Will Rogers State Beach
This beach is notably accessible to a wide variety of people. You'll find beach-friendly wheelchairs here, along with facilities like bathrooms and showers. This beach also features a playground to keep kids entertained once they grow tired of the water.
Visiting Will Rogers State Beach will put you close to several other attractions, like Santa Ynez Lake and its accompanying shrine less than a mile to the north. Outdoor adventurers will find themselves close to the Los Liones Trailhead to the northwest. Of course, being off Pacific Coast Highway makes Santa Monica and city centre LA easily accessible as well.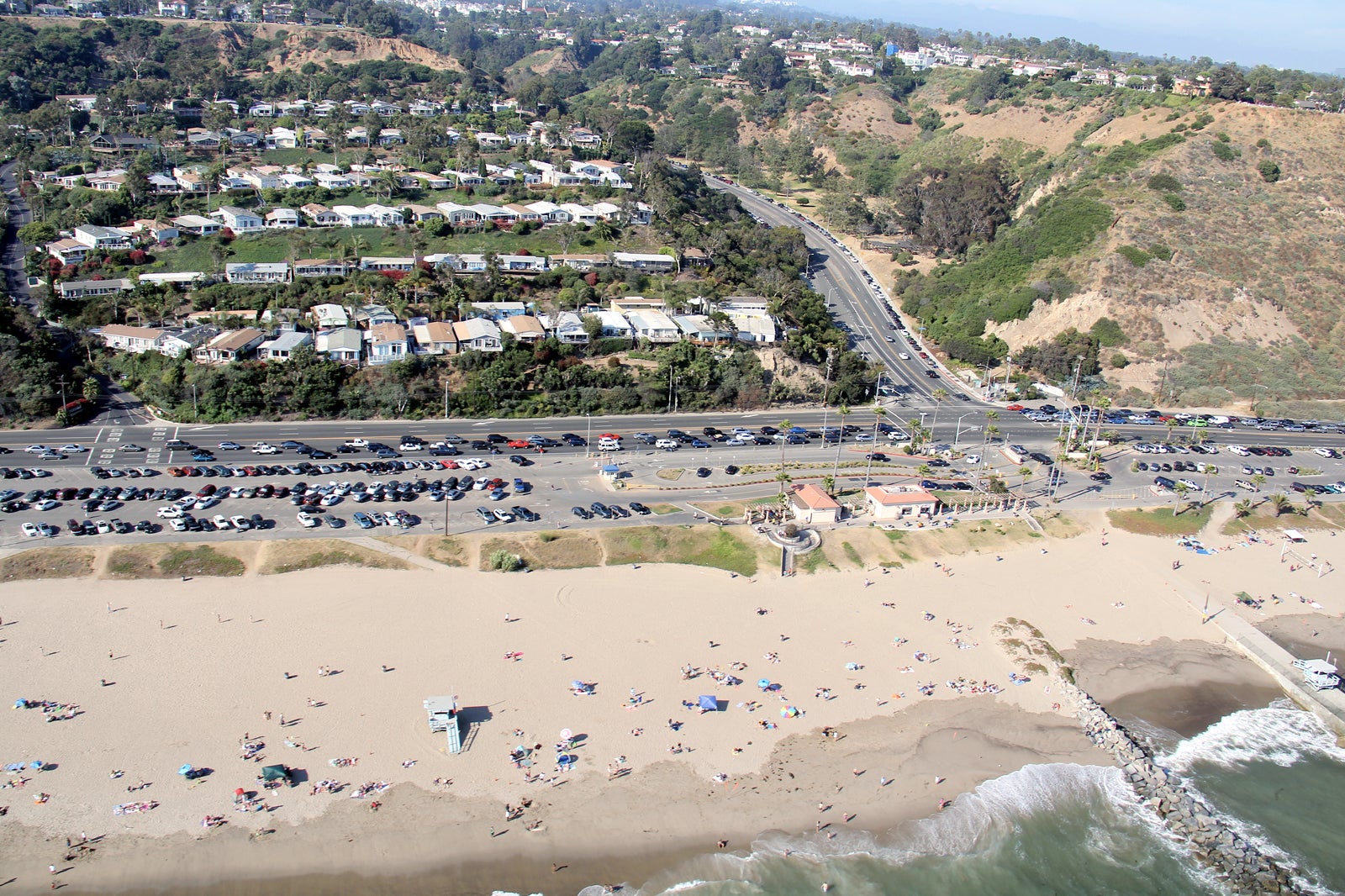 Will Rogers State Beach in Los Angeles
Location: 17000 CA-1, Pacific Palisades, CA 90272, USA
Open: Daily from 6 am to 10 pm
Phone: +1 424-526-7777
Back to top