The Getty Villa is a museum that's home to a wide collection of antiquities and artefacts from the ancient Greek, Roman, and Etrurian civilisations. If you're interested in learning about these fascinating cultures and their history, you'll find approximately 1,400 items of the 44,000-piece collection on display at any given time.
Much of the collection is frequently switched out, so you can see something new on subsequent visits. People typically spend an hour or 2 here, but it'll take closer to 2 hours to see everything the museum has on display.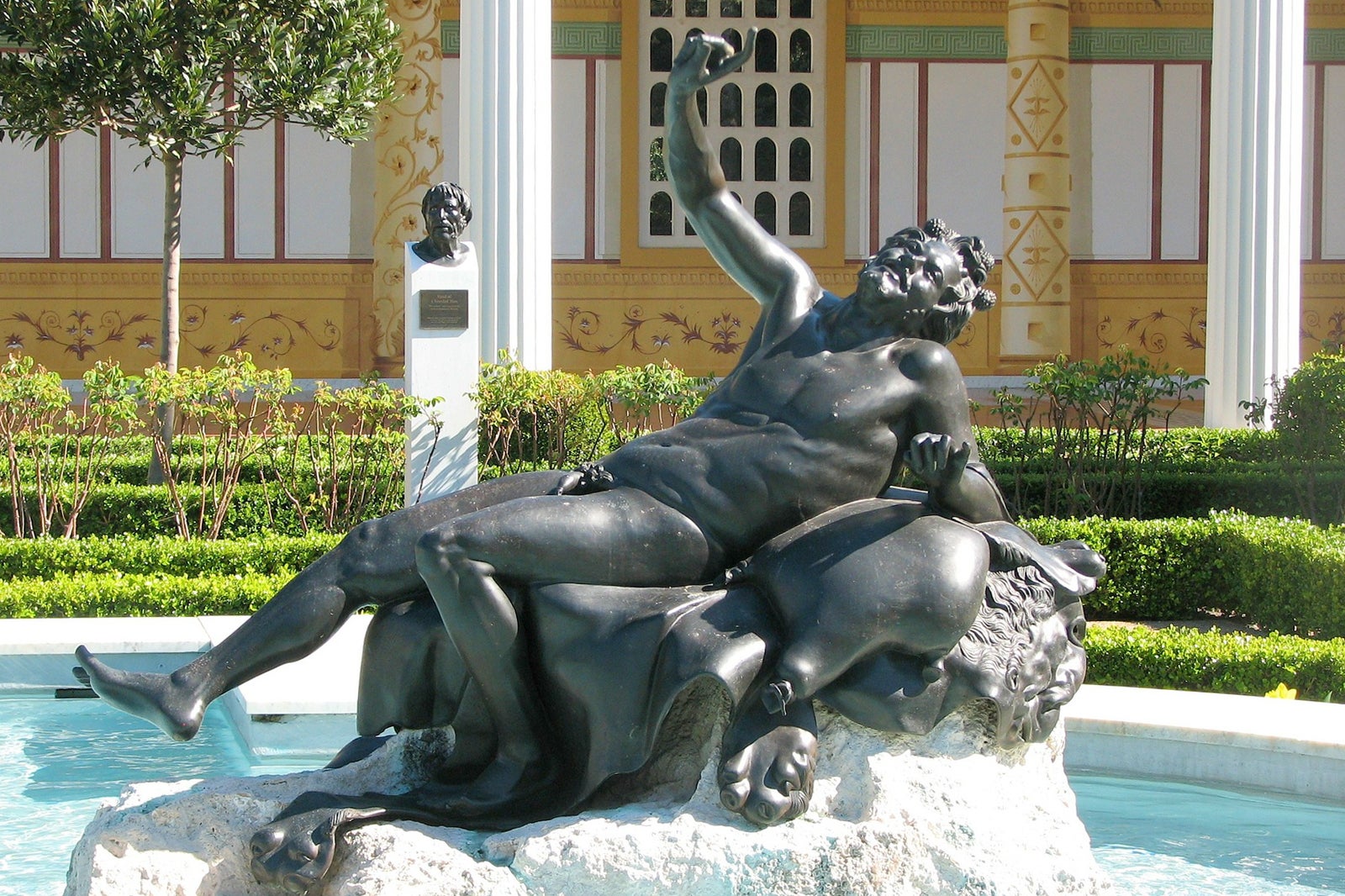 The Getty Villa highlights
Every piece in this collection is impressive, as they date anywhere from 6,500 BCE to 400 CE. Amongst the collection, you'll find masterpieces like the Lansdowne Herakles, a marble sculpture from Rome created around 125 CE, though the craft was intended to mimic the work of Lysippus, a 4th-century BCE sculptor.
You'll also find the Getty kouros here, which is particularly interesting given its status. It's either a 6th-century BCE masterpiece or a modern forgery. Experts simply can't say for sure, but if it's genuine, it's 1 of 12 of its kind in the world.
Good to know when visiting the Getty Villa
Exploring the best this museum has to offer is easy, thanks to the GettyGuide. You can get a physical copy of this guide or examine GettyGuide stations around the museum to learn more about the collection. The guide is also available on the museum's website.
Be sure to check their calendar as well, as they occasionally hold performances inside the museum and in the adjacent Greek-style amphitheatre. The Getty Villa is located near Malibu, so you'll find yourself close to the coast, with both Castle Rock Beach and Ratner Beach just a short distance to the south.
The Getty Villa in Los Angeles
Location: 17985 Pacific Coast Hwy, Pacific Palisades, CA 90272, USA
Open: Wednesday–Monday from 10 am to 5 pm (closed on Tuesdays)
Phone: +1 310-440-7300
Back to top