The Staten Island Ferry is a popular method of transport that will take you across the Upper New York Bay into Staten Island, around 5 miles from Manhattan. It operates 24 hours a day, 7 days a week, so you'll have plenty of opportunities to take a ride.
This ferry route is safe for everyone to embark on, from kids to adults. It takes about 25 minutes for the entire voyage across the New York Harbour, so plan on spending a total of about 30 or so minutes, including the time to enter and exit.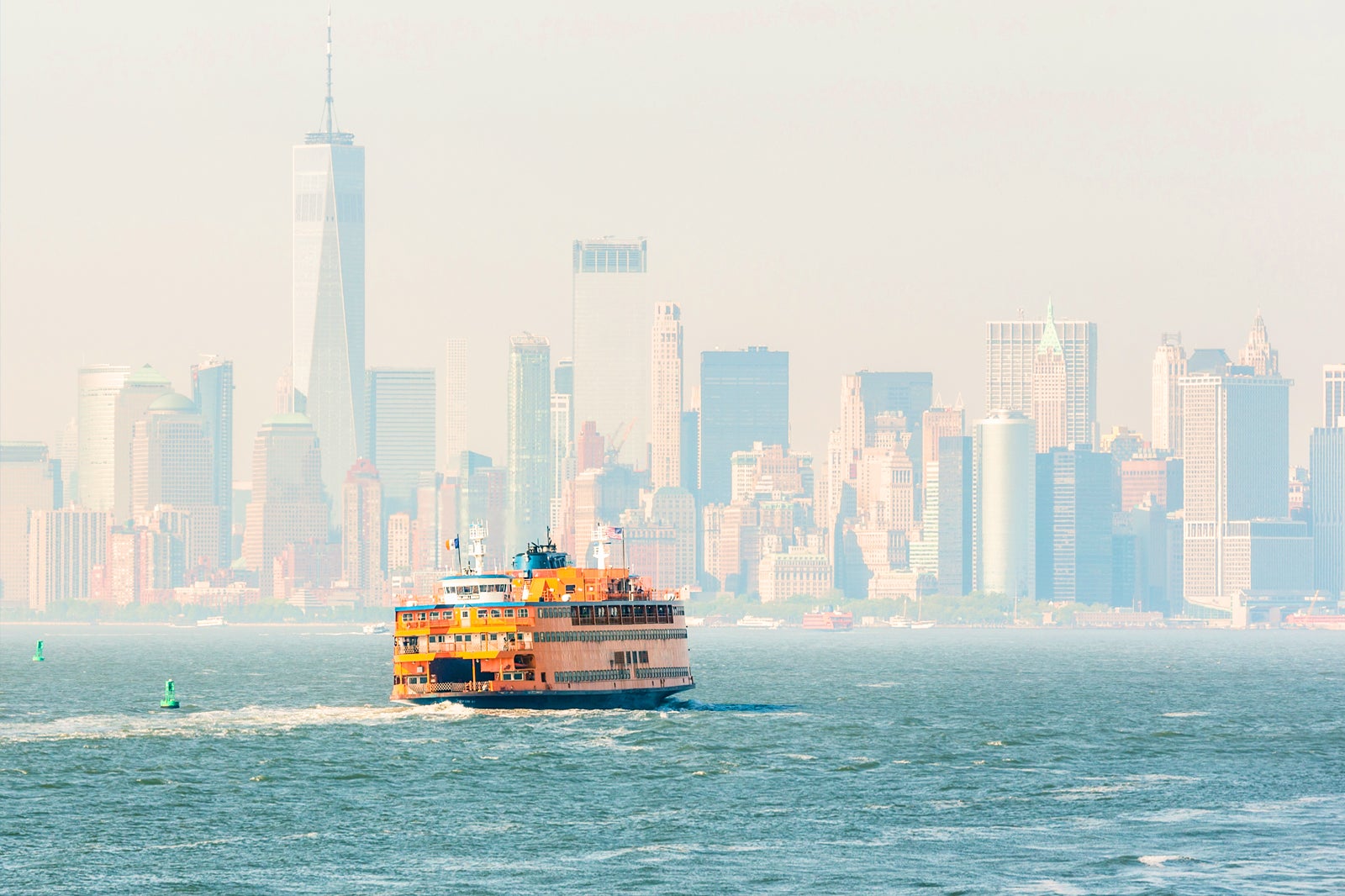 Staten Island Ferry highlights
One of the most impressive aspects of the Staten Island Ferry is how often it runs. You can take a ride to Staten Island any time of day or night, any day of the week, with departures every 30 minutes on average. Actual times vary based on peak traffic. The middle of the day will have more frequent trips than the middle of the night, but you never have to wait all that long for a ride.
The route itself can be quite scenic. After departing the Staten Island Ferry Whitehall Terminal at South Ferry, you'll find yourself going past the City centre Jersey City skyline and Lower Manhattan.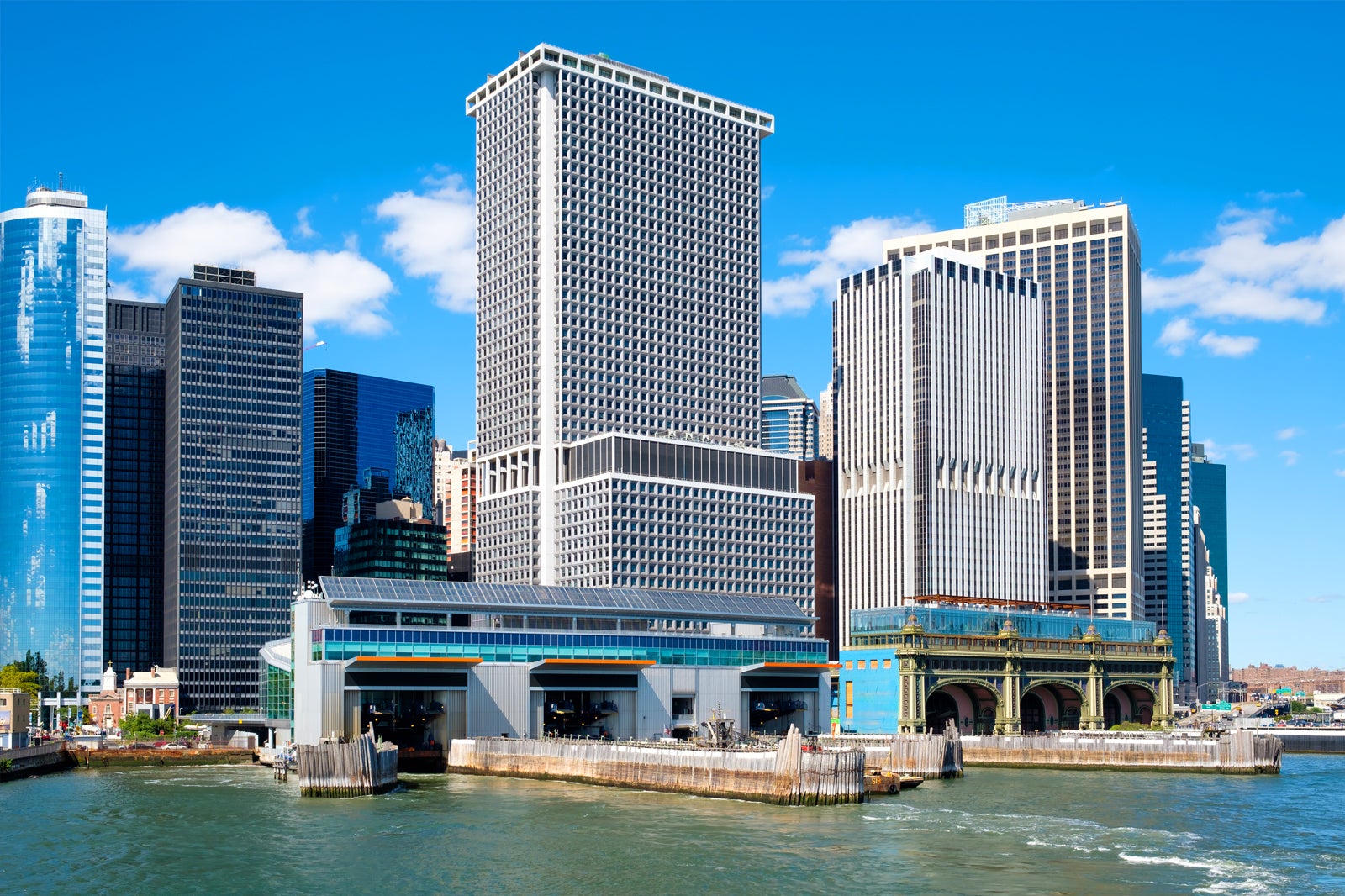 Good to know when riding the Staten Island Ferry
It is important to remember that the Staten Island ferries are no longer able to carry vehicles. Bicycles are still allowed, however, and cyclists will be able to take and store their bikes on the lowest deck of the ferry at no charge.
There is no charge at all to ride the ferry, but you can't remain aboard between trips. You will need to disembark and reenter through the terminal building at each terminal. This is to ensure the vessel's capacity is tracked properly and remains in compliance with Coast Guard regulations.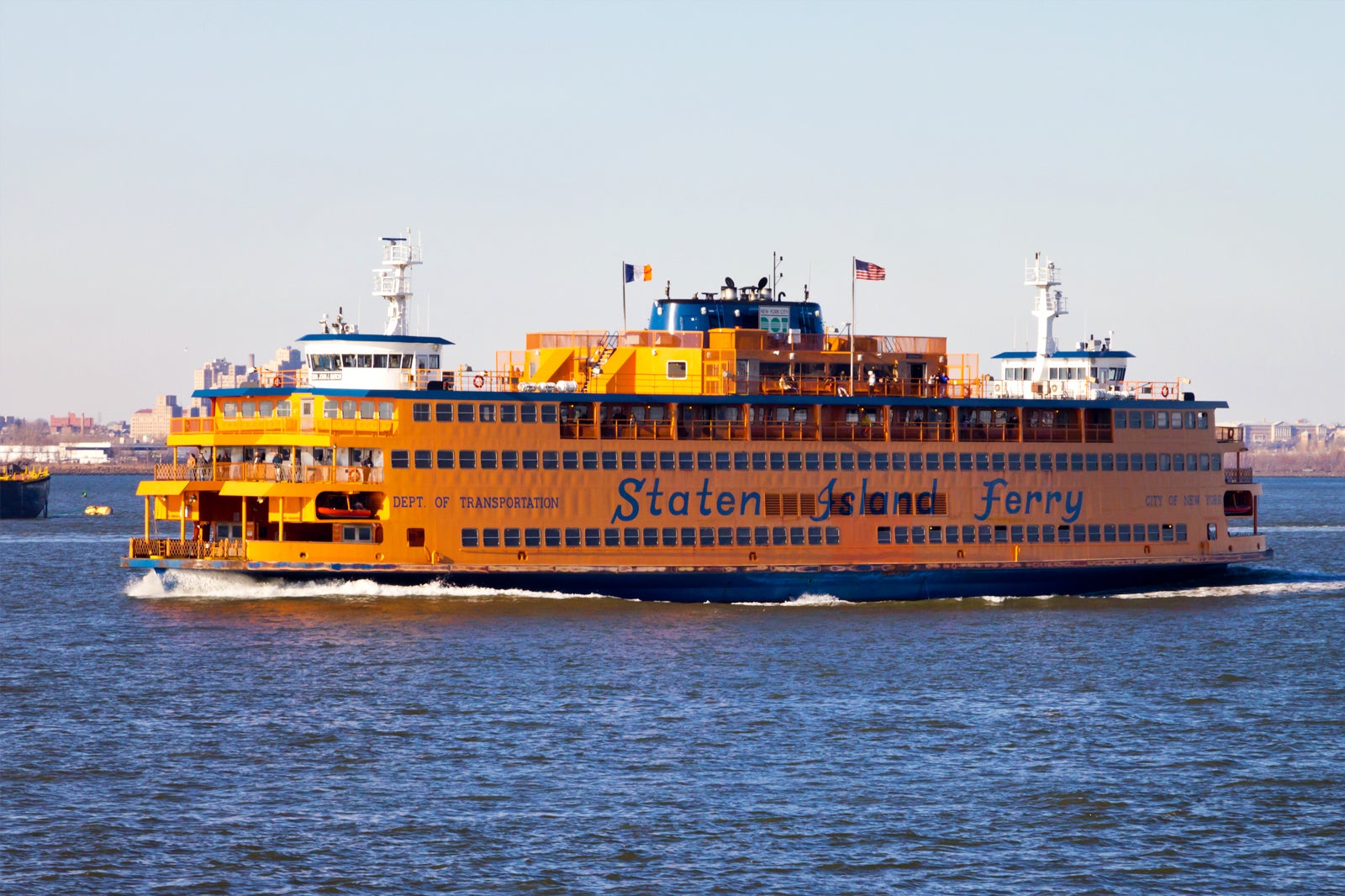 Staten Island Ferry in New York
Location: Whitehall Terminal: 4 Whitehall St, New York, NY 10004, USA; St. George Terminal: 1 Bay St, Staten Island, NY 10301, USA
Open: 24/7
Back to top