Soho in New York
An Artsy Neighbourhood Transformed into a Trendy Shopping District
Soho in central Manhattan is ideal for a day of leisurely exploration on foot. This New York City neighbourhood became a famous contemporary art hotspot in the 1960s with art galleries filling its streets. While many moved to the Lower East Side and Chelsea in the decades that followed, multiple outstanding art spaces remain. Today, it's best-known for its bohemian vibe, with cobbled streets lined with independent designer boutiques, noteworthy pop-up shops and numerous vendors touting knockoff handbags, sunglasses, and scarves.
In between the shops and galleries in Soho are some fabulous restaurants, including celebrity haunts like Mercer Kitchen helmed by Chef Jean-Georges with an open kitchen and mouth-watering truffle pizza. There are lots of enticing cafes for grabbing a coffee and pastry to fuel your shopping exploits too – in fact, you'll want to be sure to have your smartphone on hand as many are highly Instagrammable.
Soho in New York - one of the highlights of 10 Best Things to Do in New York for Couples and 8 Best Places to Go Shopping in New York (Read all about New York here)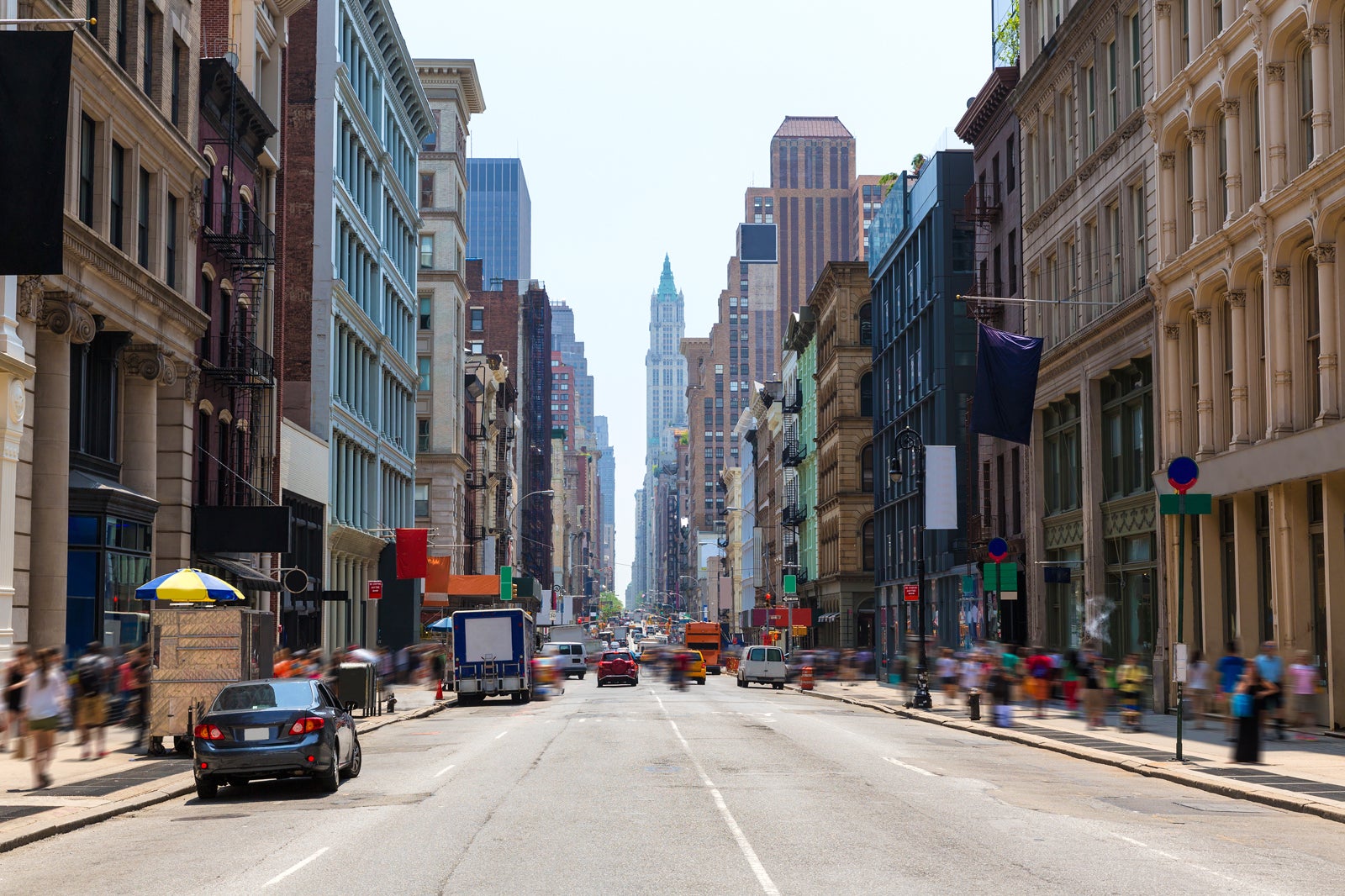 What are the highlights of Soho in New York?
While there is no shortage of trendy shops and restaurants in Soho, it's the atmospheric cobblestone streets, galleries, sweeping lofts, and cast-iron architecture that truly gives the neighbourhood its charms. Lofts that once hosted manufacturing factories in the '50s now serve as art galleries, fashion houses, and photo studios.
The vibrant nightlife scene replaces the hectic shopping hustle and art browsing after sunset, with everything from low-key dive bars to exclusive nightclubs. Wine enthusiasts who want to enjoy a live show while sipping can head to City Winery which combines a fully functioning winery with intimate concerts. Or catch one of the hottest films from Venice, Cannes, and beyond at the Film Forum. It opened as a haven for independent filmmakers in 1970, moving into its current West Houston Street in 1989.
What else can you do in New York's Soho?
There are museums in Soho that are worth visiting, including the New York City Fire Museum, dedicated to the New York City Fire Department (FDNY). Occupying a firehouse built in 1904, it holds more than 10,000 objects and an archive of records, photographs and ephemera focused on the history of the fire service and FDNY. It includes a memorial to the 343 FDNY members who died in the 9/11 attacks at the World Trade Center and examples of modern-day firefighting equipment.
The Leslie-Lohman Museum is the only museum of its kind in the world. It showcases unique works by LGBTQ artists, with a collection of more than 24,000 paintings, photos, and sculptures. It brings awareness to unappreciated artists as well as boasting works from names like Keith Haring and Robert Mapplethorpe and lesser-known artists whose contributions to LGBTQ art was at risk of being lost to history.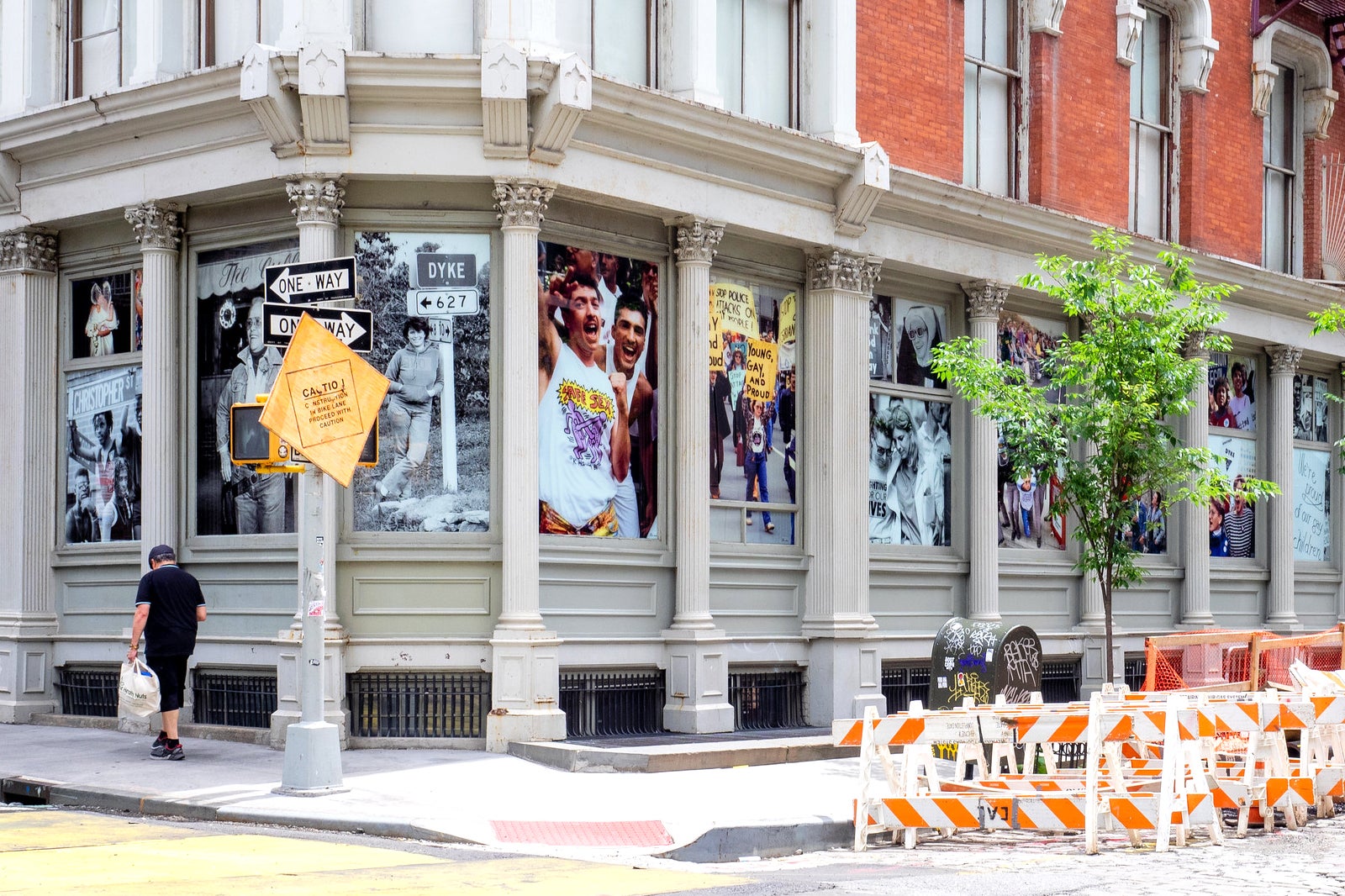 Good to know about Soho
For an authentic local experience in Soho, don't miss sampling the original cronut at Dominique Ansel Bakery. A cross between a doughnut and croissant, it was invented by owner Ansel and has won many awards.
If you want to explore some of the city's other neighbourhoods on foot, Greenwich Village is only about a 15-minute walk of Soho. It's home to Washington Square Park, one of the city's most recognisable public spaces. Sunbathers lounge on the lawn while students gather around the fountain, musicians strum guitars and free live jazz is occasionally hosted too. If you're into jazz, you'll want to stick around after dark to enjoy it at the Blue Note Jazz Club, which prides itself on being the "jazz capital of the world."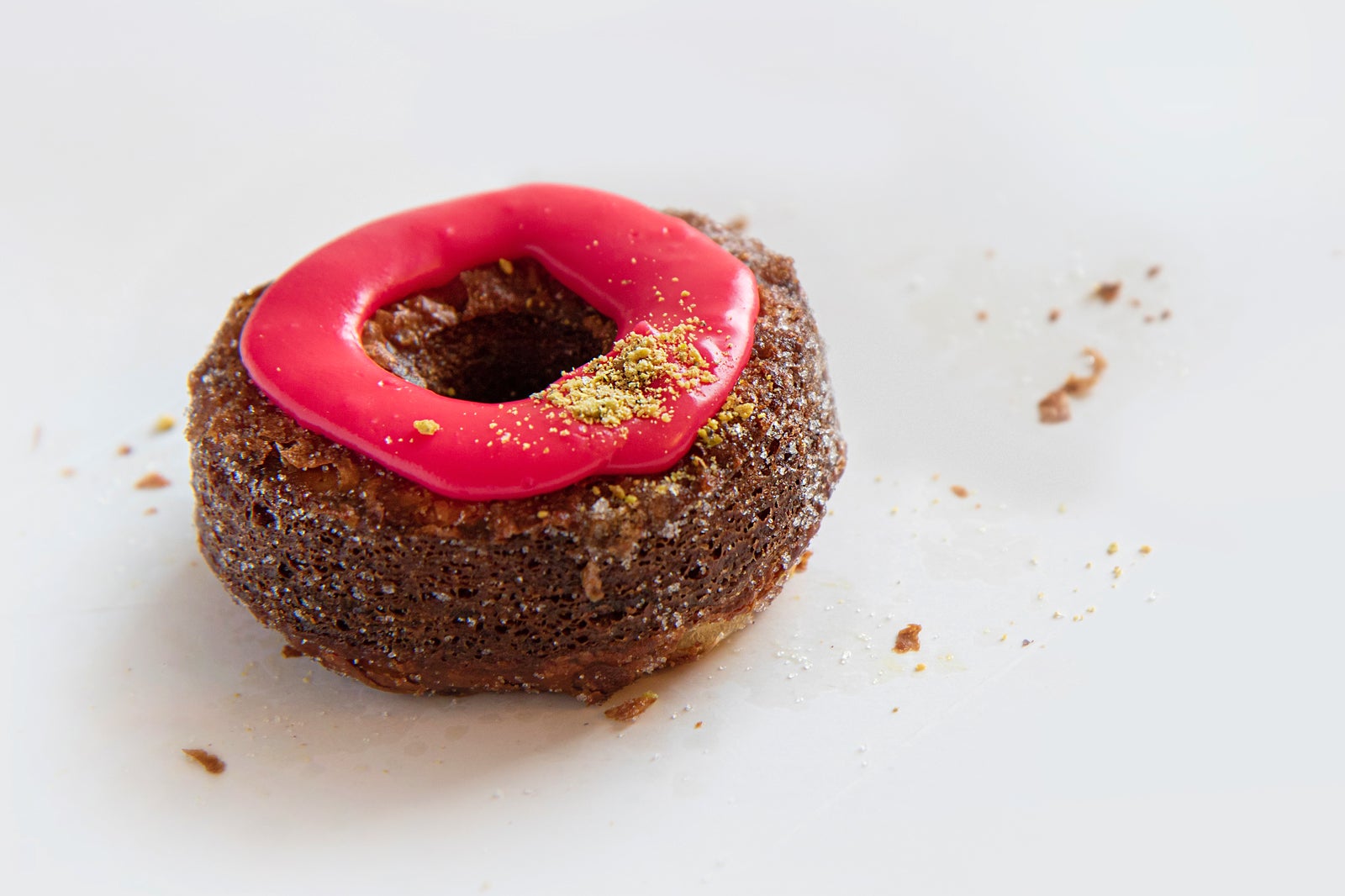 Soho in New York
Back to top