Skydeck Chicago is a popular observation deck located on the 103rd floor of the Willis Tower that offers breathtaking views of the city skyline and beyond. From this location, you'll be able to see out to 4 neighbouring states.
Anyone can enjoy the observation deck provided that you don't have a fear of heights. There's no actual danger, of course, but it is very apparent just how high you are when you're here. Keep in mind that the ledge has a time limit of 60 seconds, or 90 seconds if you have 4 or more people with you.
Skydeck Chicago - one of the highlights of 13 Things to Do with Your Family in Chicago and 10 Best Things to Do for Couples in Chicago (Read all about Chicago here)
Skydeck Chicago highlights
One of the most impressive aspects of Skydeck Chicago is that it's more than just a lookout point. The Ledge puts you in a glass box that extends 4.3 feet out from the main deck, allowing you to "step outside the building" with nothing between you and the street but the glass you're standing on.
From within this glass box, you'll be able to see directly down 1,353 feet to the streets below from the 103rd floor of this massive skyscraper. The walls and ceiling of the glass box are completely transparent as well, so it can feel as if you're floating above the city.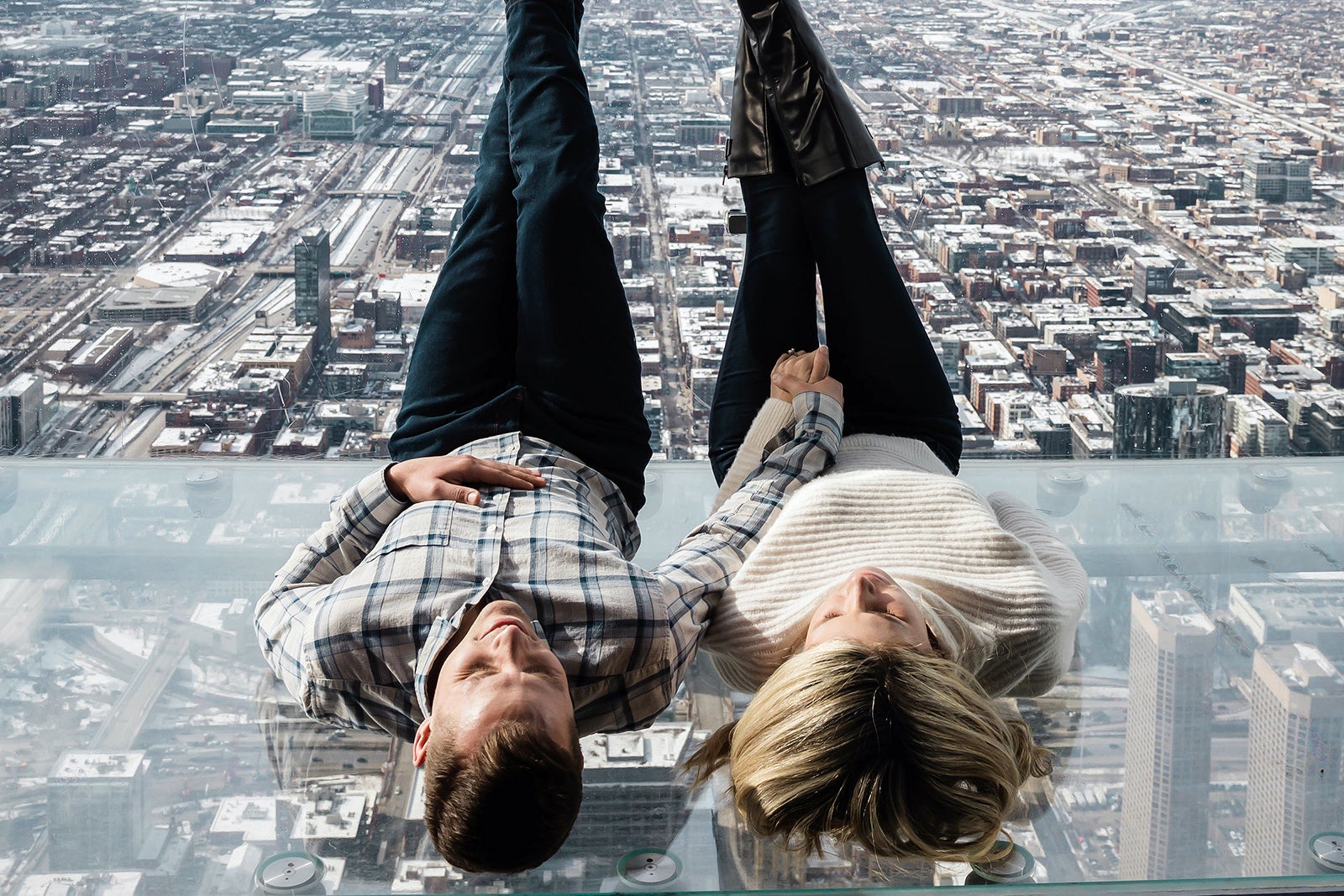 Good to know when visiting Skydeck Chicago
Before you visit Skydeck Chicago, there are a few tips you should keep in mind. While the view is stunning just with the naked eye, you may want to bring binoculars to take in the sheer distance you can see here. On a clear day, you can see up to 50 miles away.
Additionally, you may want to visit around sunset. The observation deck lets you get a view to the west as the red and orange hues from the sunset wash over the city creating an alluring glow that you won't forget anytime soon.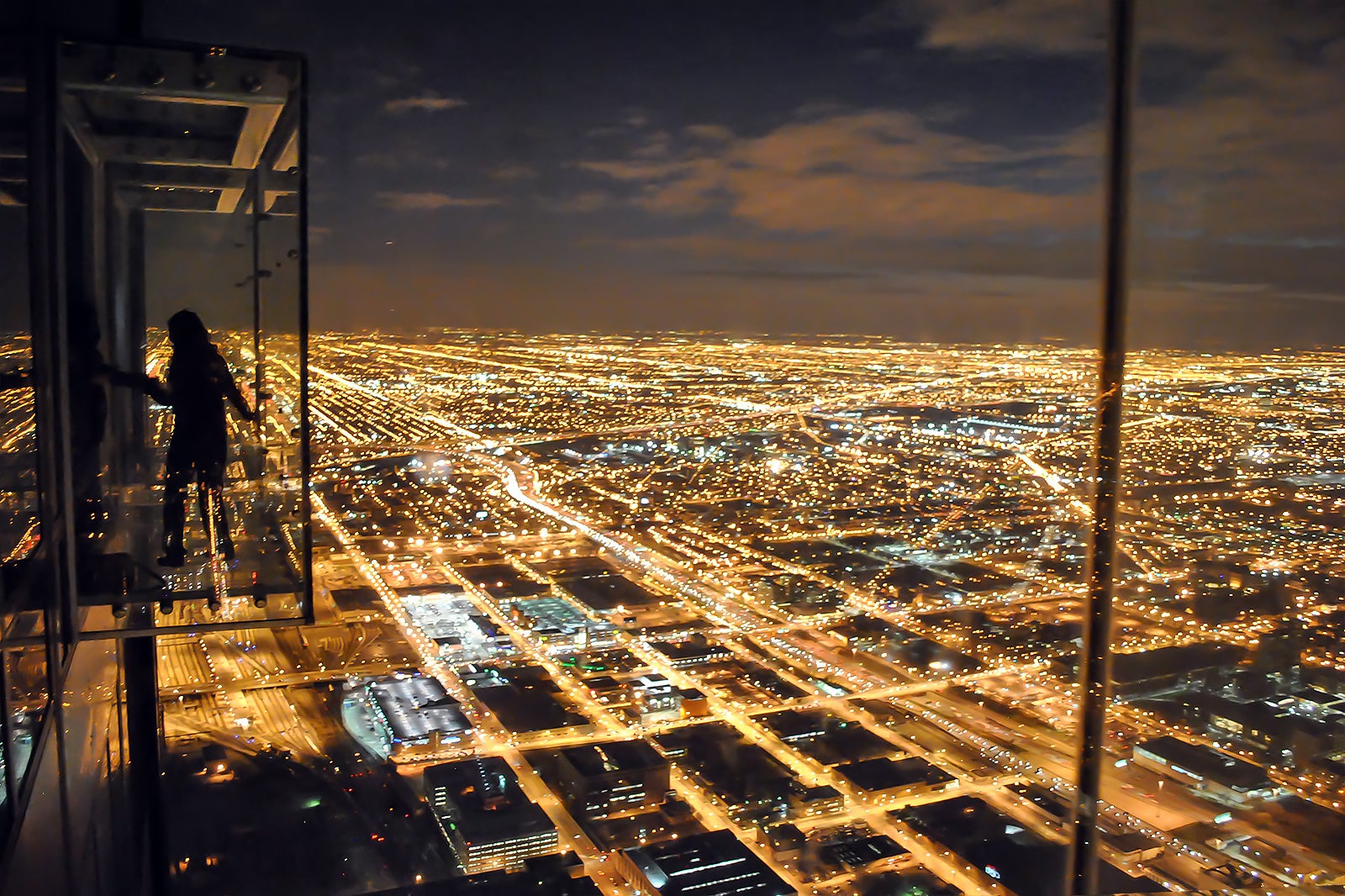 Skydeck Chicago
Location: 233 S Wacker Dr, Chicago, IL 60606, USA
Open: Daily from 10 am to 8 pm
Phone: +1 312-875-9447
Back to top