Oak Street is a popular street in the Gold Coast area where you'll find a wide selection of luxury retailers in a welcoming, intimate setting. While it's often perceived as an extension of the Mag Mile, Oak Street is considerably narrower without as much obtrusive foot traffic.
This street primarily caters to locals and travellers who are looking for luxury clothing items and are willing to pay for quality. Most visitors spend about 2 or 3 hours in the area, but your shopping trip could easily turn into an all-day affair if you want to check out everything it has to offer.
Oak Street in Chicago - one of the highlights of 10 Best Places to Go Shopping in Chicago (Read all about Chicago here)
Oak Street highlights
One of the most impressive aspects of Oak Street is the number of couture houses in the area. These international establishments offer a unique way to get high-end clothing. Their experts measure your body and create perfectly fitting garments by hand from start to finish that are specially made for your unique proportions.
Several big-name luxury brands can be found on this street. Athleta, Buccellati, Giorgio Armani, and Dior all have stores here. You can also shop at Graff Diamonds, Suitsupply, Tom Ford, Versace, and Vera Wang. Just keep in mind that some of the newer shops are in the overflow section on Rush Street.
Good to know when visiting Oak Street
When you visit Oak Street, there are a few factors to keep in mind. All the shops operate independently, so you'll have to check their individual hours to know when they're open. Additionally, you'll find several places to eat in the area, but they tend to be just as swanky and luxurious as the shops.
Visiting this street will put you close to several other iconic attractions in the Gold Coast area. You can visit the 360 Chicago observation deck and the Museum of Contemporary Art along with the interactive Chicago Sports Museum.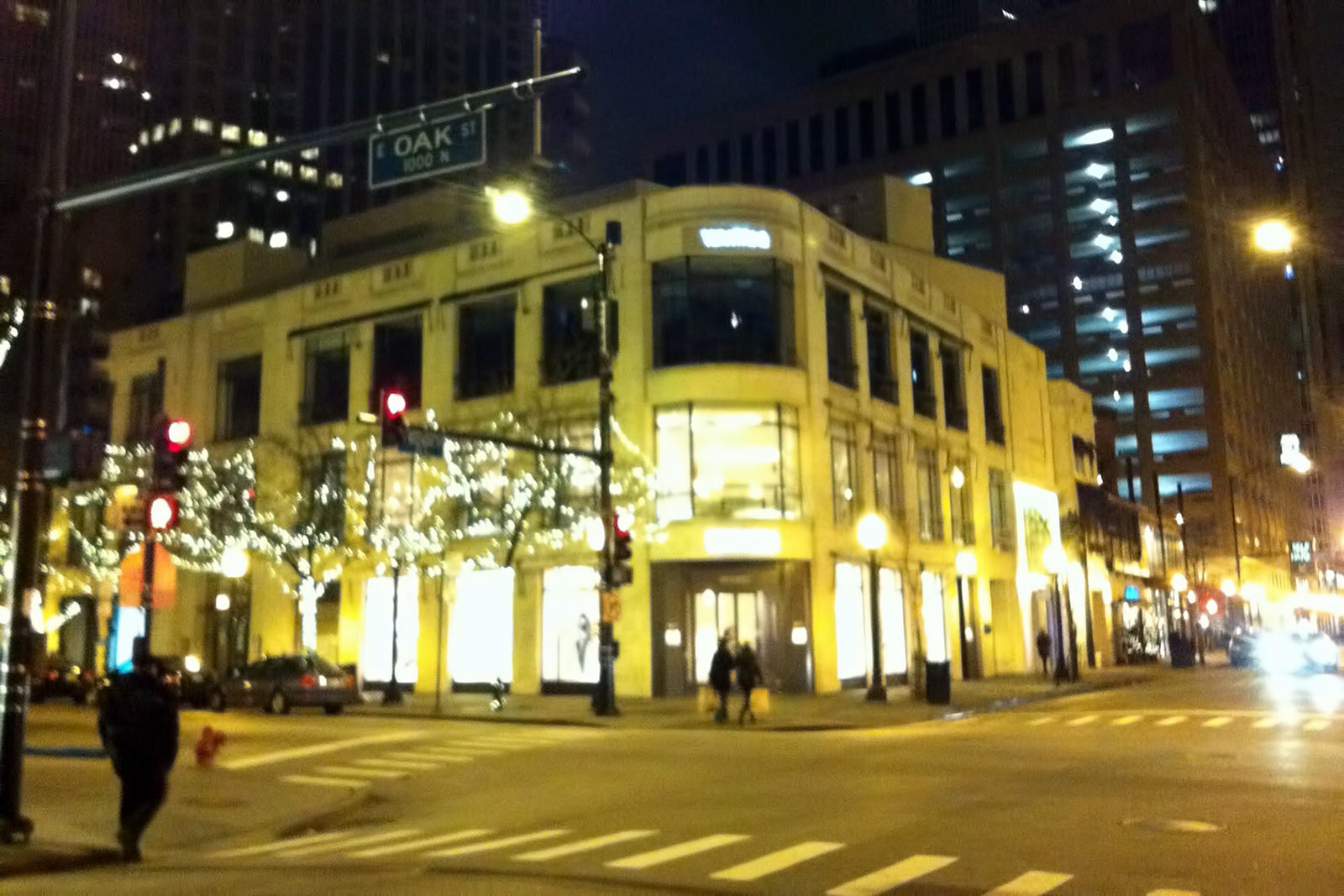 Oak Street in Chicago
Location: Oak St, Chicago, IL 60611, USA
Back to top