Macy's is a popular American department store that was first established in 1858. Its flagship store at Herald Square was originally built in 1902, covering over 1.25 million sq ft of shopping space. It's regarded as one of the USA's oldest and largest department store chains.
While Macy's had initially only occupied a single building, today it covers almost an entire block on Herald Square. Besides a variety of shopping brands, you'll find numerous offices and storage hubs within the building. In 2018, a pop-up concept known as The Market @ Macy's opened by the entrance of the 34th and 7th Streets. It has a modern shopping setting, with independent brands like Love Your Melon and Two Blind Brothers on sale.
Macy's in New York - one of the highlights of 10 Best Things to Do in Winter in New York and 10 Best Shopping Malls in New York (Read all about New York here)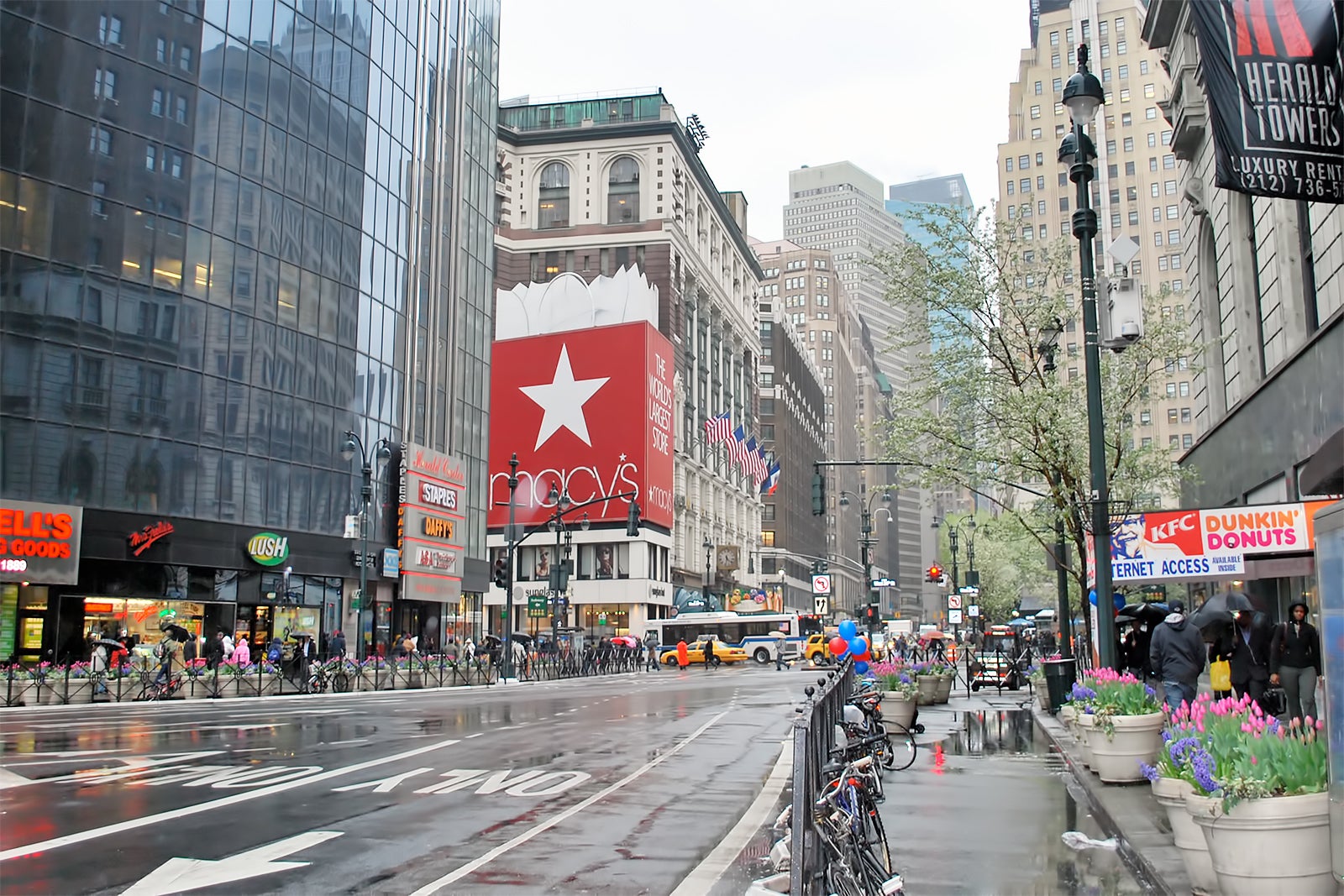 What are the highlights of Macy's?
There are 12 floors of shopping selections at Macy's, comprising products for women, men, and children, as well as a variety of home goods. Notable brands include Louis Vuitton, Longchamp, and Marc Jacobs. For a more comfortable shopping experience, you may book a personal stylist service to help you along the way.
Macy's is known for its elaborate seasonal displays, attracting thousands of locals and visitors to New York City each year. The windows along the Broadway side often show 6 different sceneries of varying themes. Macy's is often the talk of the town, especially during festive occasions like Christmas.
The displays are very extravagant during the annual Macy Thanksgiving Day Parade, a tradition that has remained unchanged since 1924. It is the largest parade in the world, with staff and members of the public marching through the streets of New York City toward Herald Square – the home of Macy's flagship store.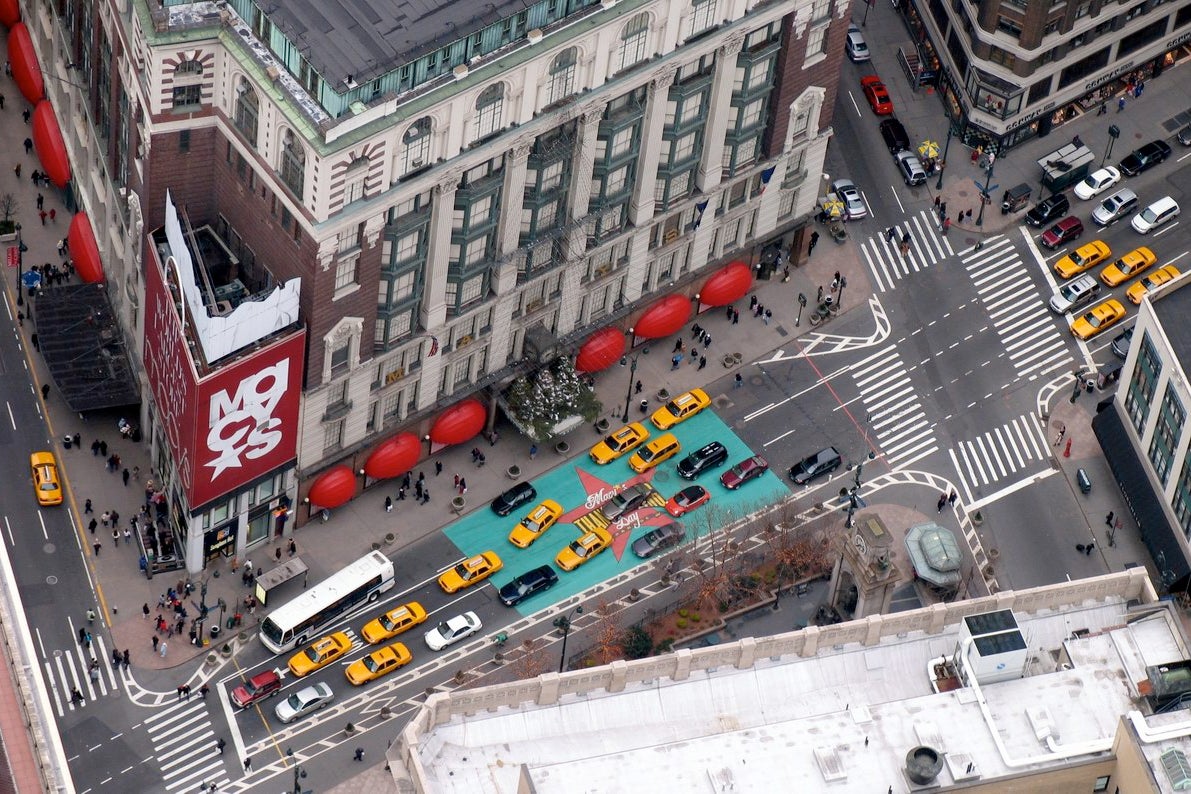 What to eat at Macy's?
If you're feeling peckish mid-way through your shopping excursion at Macy's, be sure to drop by any of the restaurants within the building. Big names such as Starbucks and Auntie Anne's can satisfy your snacking needs, while those looking for fuller meals may want to stop by the Herald Square Café on the 2nd floor.
For a unique gastronomic experience, you can visit the De Gustibus Cooking School. Located on the 8th floor of Macy's, this culinary school and restaurant have a live cooking demonstration by world-class chefs through 4 large TVs. You can sample the tasting menu of the season, interact with the chefs through a series of Q&As, and bring home a copy of the recipe.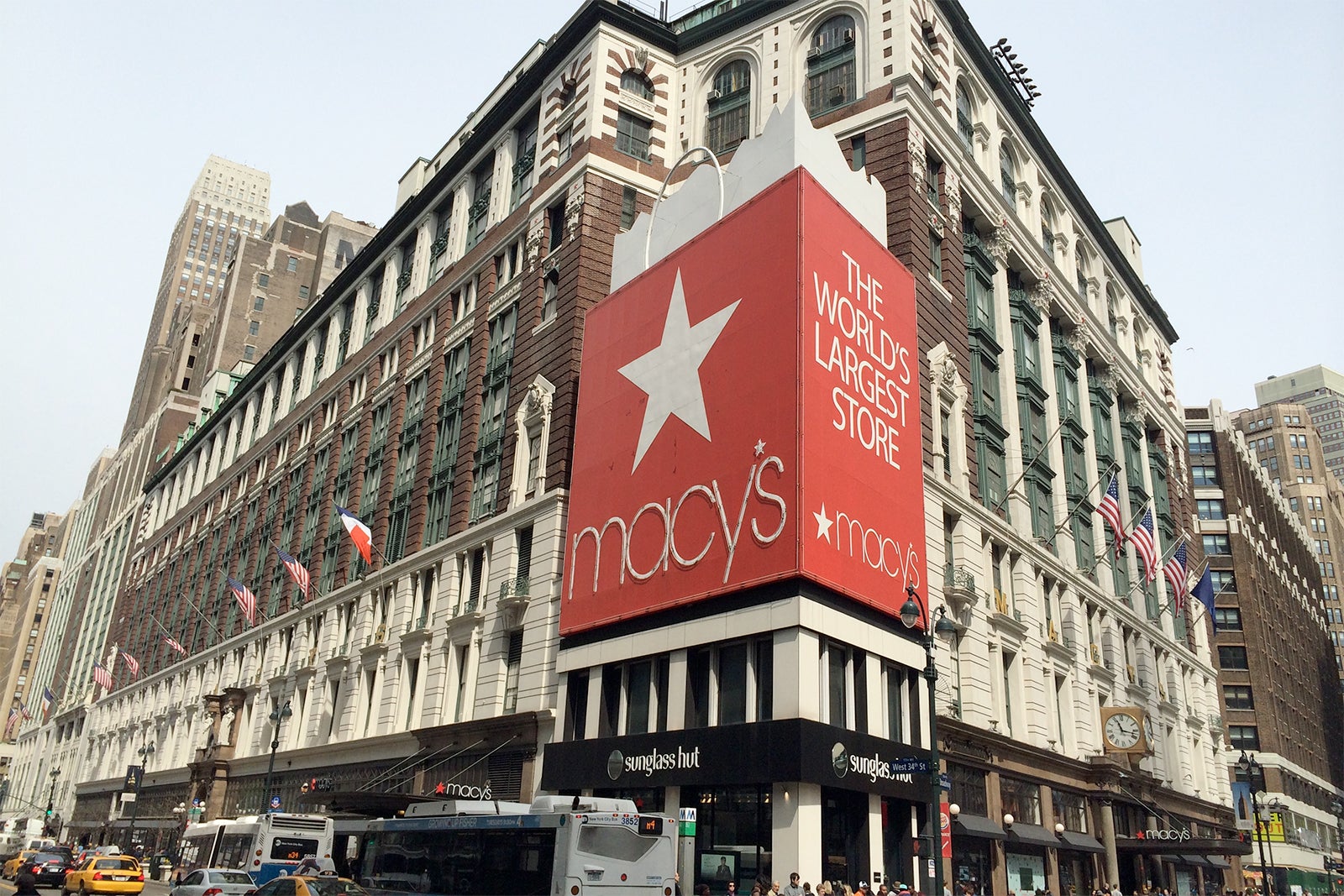 Good to know about Macy's
Thanks to its central location in Midtown Manhattan, you can easily reach Macy's through New York's public transport system. The closest subway stops to the department store are Herald Square and Penn Station, both of which are just 3 minutes away on foot.
The department store is within a 5-minute walk of the Empire State Building, a popular skyscraper that sees over 4 million visitors annually. The observatories on the 86th and 102nd floor are must-visits as you'll be able to catch a glimpse of New York City from above.
To further expand your shopping and dining experience, you could also make your way to the bustling Koreatown that's located 7 minutes away from Macy's. This is where you'll get to sample a variety of authentic Asian food and bring home popular cult beauty products from the east. Most spots at Koreatown open till late, allowing you to enjoy the atmosphere of the city from dusk till dawn.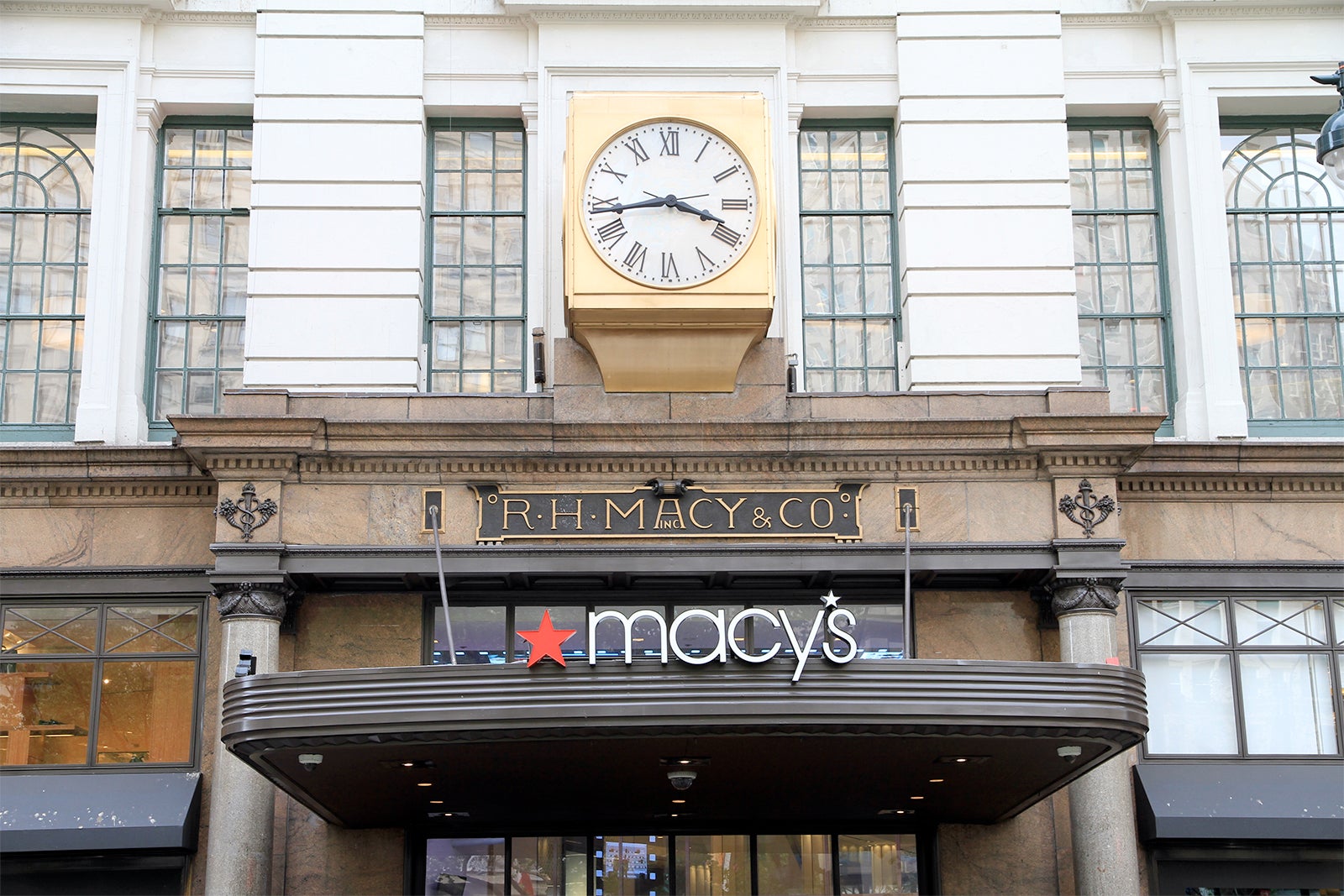 Macy's in New York
Location: 151 W 34th St, New York, NY 10001, USA
Open: Daily from 11 am to 9 pm
Phone: +1 212-695-4400
Back to top