The Canal Street Market highlights unique retail and food vendors as well as regularly scheduled community events. With the ability to shop for beauty, clothing, and design products as well as fantastic food in the same place, it is a popular stop amongst locals and tourists alike.
Many find it the perfect place to spend time with friends while enjoying delicious food. You may find live music or other special events here, such as comedy shows and popup vendor events. The market is divided into 3 areas: the dining area, shopping booths, and a food court.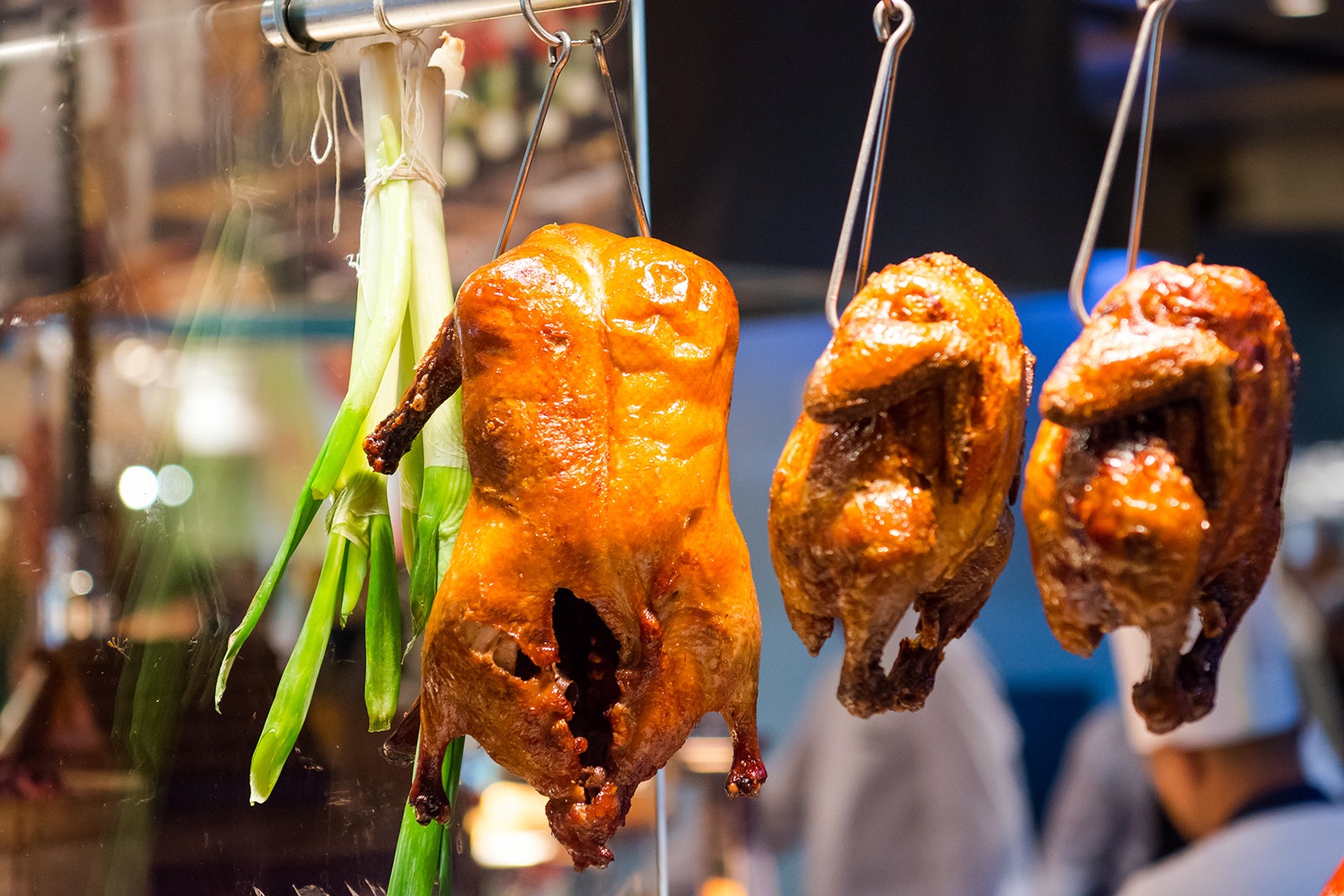 Highlights of Canal Street Market
In the shopping area, you can find a wide array of retailers selling goods like clothing, jewellery, and home decor, and there's even a bonsai shop. As you walk towards the food court, you'll be drawn to the fantastic aromas of the gourmet food options.
You can choose from international eats at Suki, Mission Ceviche, and Azuma, coffee and baked goods from Domi and Office Coffee, and boba milk tea at Boba Guys. Once you've purchased your food, you can find a spot in one of the dining areas with tables where you can sit down.
Good to know about Canal Street Market
You'll find The Canal Street Market located at the crossroads of Lafayette Street and Canal Street in between the Chinatown and Soho areas. There are many parks within walking distance of the market.
If you prefer to be outdoors, you may enjoy taking your lunch or dessert and having a picnic. You can choose from one of the oldest area parks, historic Columbus Park, or Washington Market Park, which features a community garden. Both have great playgrounds for children to play in. While you're in the area, you may also enjoy a stop at the Tenement Museum, which highlights Lower East Side immigrants' lives.
Canal Street Market in New York
Location: 265 Canal St, New York, NY 10013, USA
Open: Daily from 11 am to 6 pm
Phone: +1 646-694-1655
Back to top