10 Things to Do in Maui on a Small Budget
Holidays in Maui Don't Have to Be Expensive
Budget travellers to Maui typically don't consider the island a place to vacation with limited funds. After all, Hawaii is one of America's most expensive states due to steep lodging costs and restaurant tabs. While a trip to Maui can break the bank if you're not careful, it's quite doable on a small budget.
Maui is renowned for its spectacular scenery, and exploring the natural landscape won't cost you anything in most places. Unleash your adventurous spirit by venturing to pristine beaches, jaw-dropping cliffs, tumbling waterfalls, tropical rainforests, and volcanoes. There are also plenty of cultural, historical, and shopping activities on the island that will go well with most wallets. Let's look at the best things to do in Maui that will save you money on your trip.
1
Snorkel in Maui's turquoise waters
Swim with incredible sea life around the island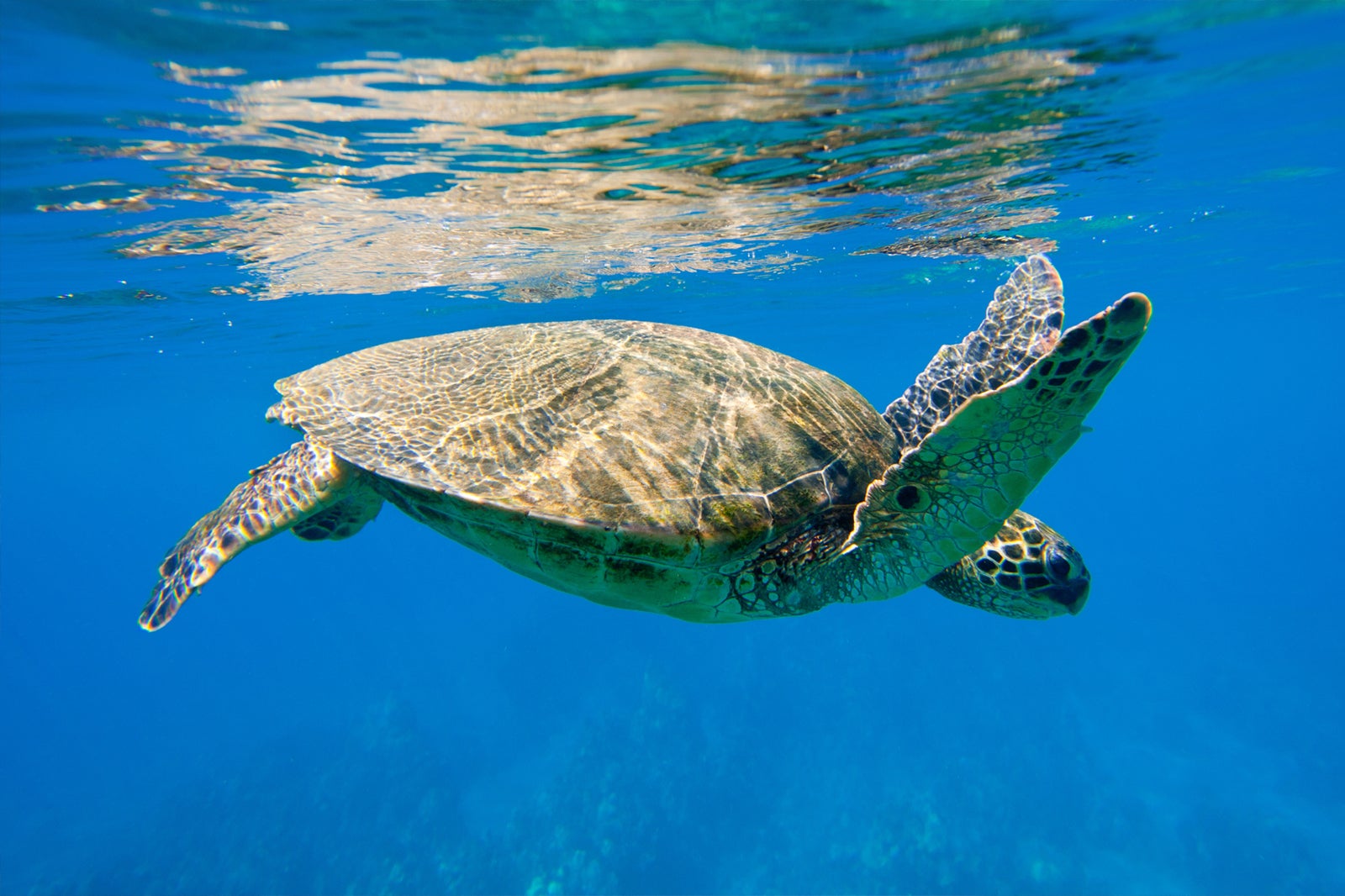 Families
Budget
Adventure
Photo
Snorkelling is one of Maui's most popular activities, and it won't cost you anything to swim in the ocean. The island's crystal-clear waters give you the chance to witness the incredible marine life near the shore. With roughly 120 miles of coastline, there's plenty of room to escape the crowds and find the ideal spot to take a dip.
On Maui's southern coast, Ahihi Kinau Natural Area Reserve is home to lots of colourful fish taking shelter among gorgeous lava rocks. Honokeana Bay, on the island's western edge, is noted for its calm waters and sea turtles. If you're willing to sail a few miles offshore, the Molokini Crater has some of Hawaii's clearest waters and remarkable marine life encounters.
2
Kapalua Coastal Trail
An enjoyable trek between 2 of the best beaches in America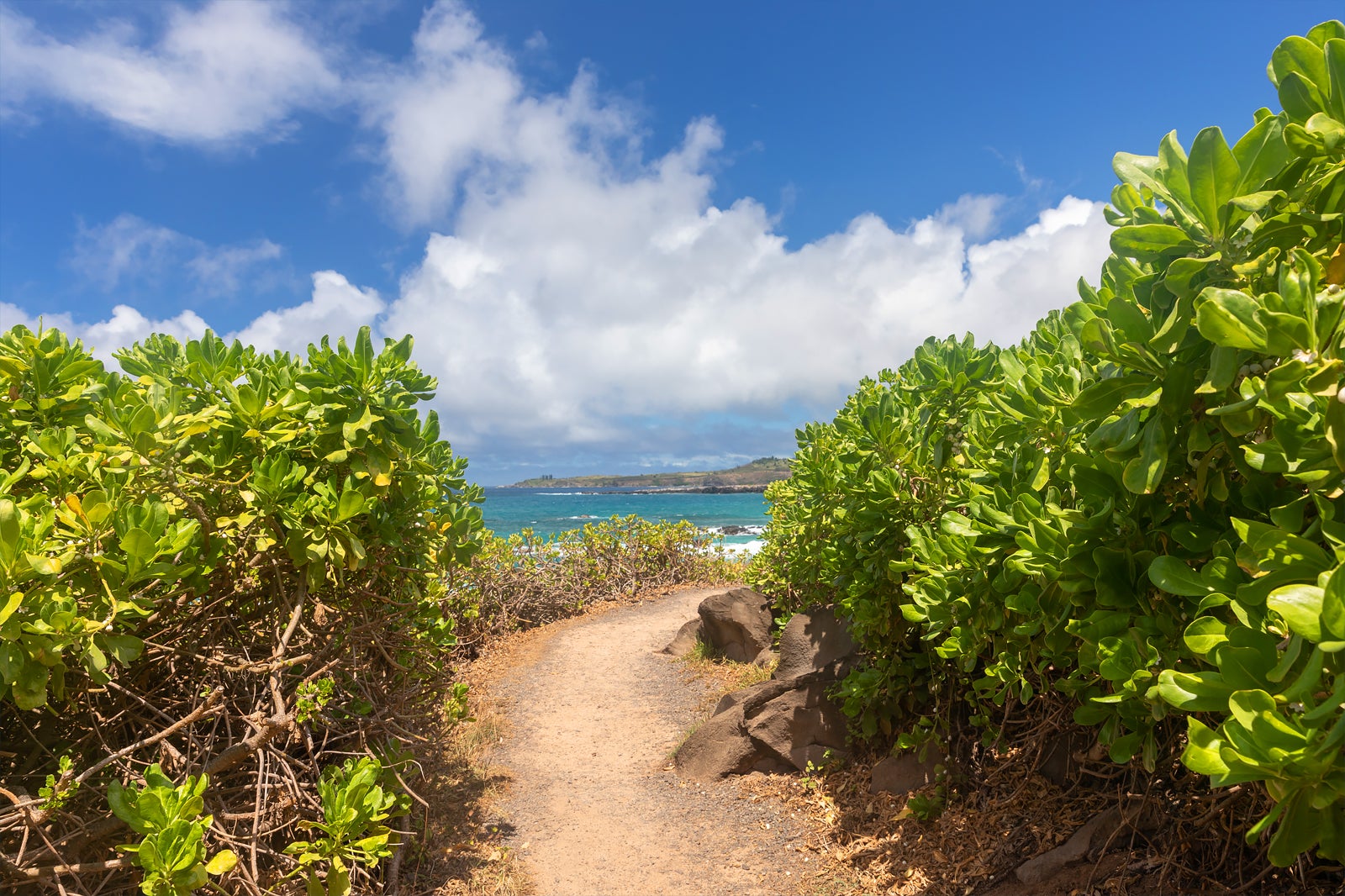 Families
Budget
Adventure
Photo
The Kapalua Coastal Trail is one of Maui's most dramatic hikes with its oceanside vistas and jagged lava rocks. Trekkers of all levels can complete the 1.76-mile path that's partially on pavement and wooden walkways. Proper footwear is still required since other sections of the coastal trail cover sand, dirt, and rocks.
Ocean waves crash against the rocks as you course through lush greenery, lava fields, and pristine coastline. Extravagant resorts and condos dot the nearby landscape, and 2 of Maui's most beautiful beaches rest at the ends of the trail. Kapalua Beach and Fleming Beach have each earned national praise for their crystalline waters, soft sand, and seaside activities.
Location: Kapalua, HI 96761, USA
3
Chase Maui's waterfalls
Lace up your hiking boots to reach gorgeous cascades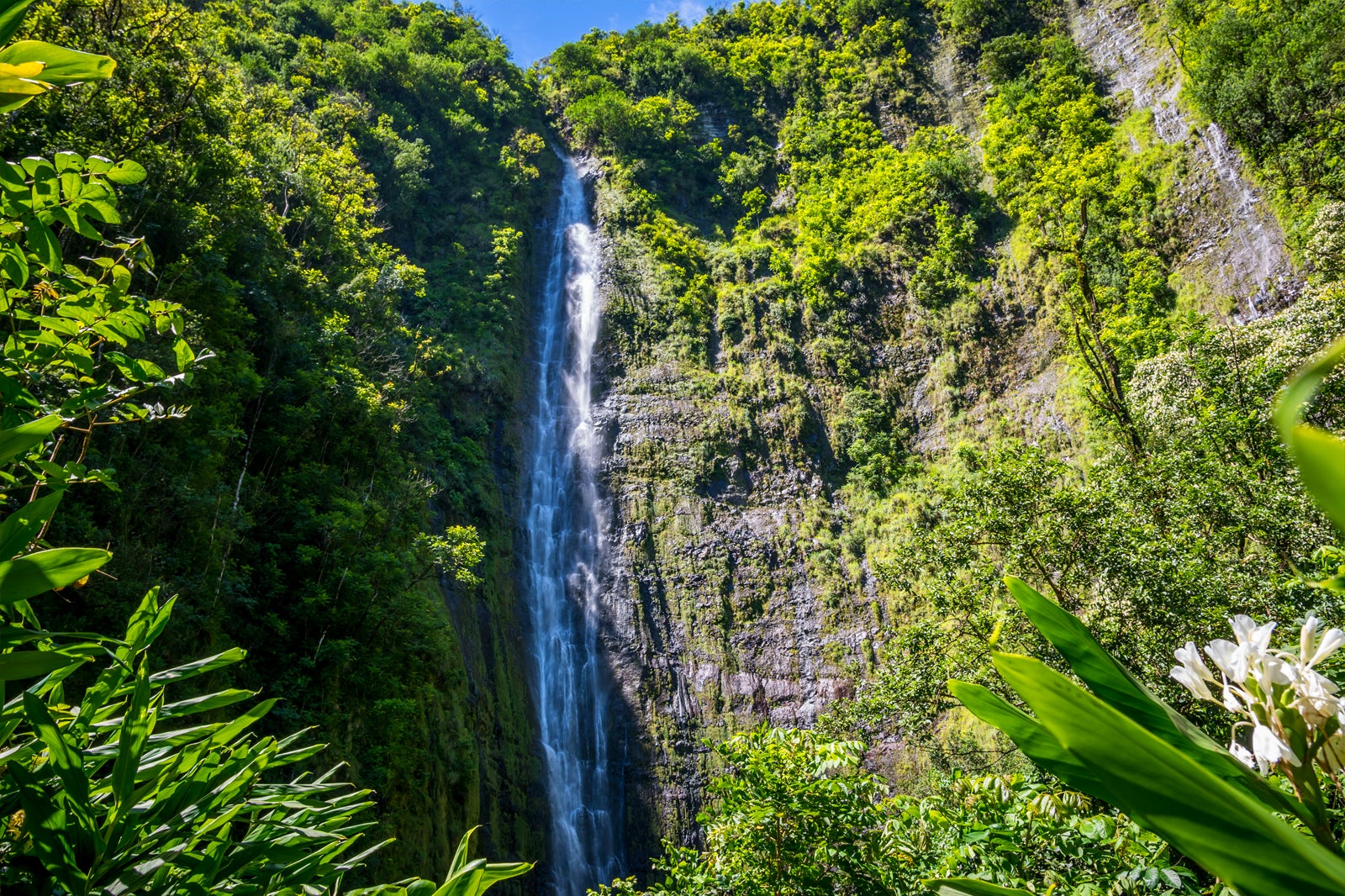 Maui is a beautiful island to chase waterfalls, and you'll find them on all parts of the island. The Road to Hana is the best place to start, but intrepid explorers can reach lots of hidden waterfalls elsewhere on the island. Nicknamed the Three Bears, Upper Waikani Falls is one of the most popular series of cascades near the Road to Hana. Make sure you bring proper boots for better traction and take them off for a refreshing swim in the pool below.
Other gorgeous waterfalls to check out on the eastern side of the island include Waimoku Falls, Makapipi Falls, and Makahiku Falls. Don't overlook the waterfalls in West Maui, including the 1,119-ft Honokohau Falls that are inaccessible by car.
4
Maui Swap Meet
Hundreds of vendors selling locally made goods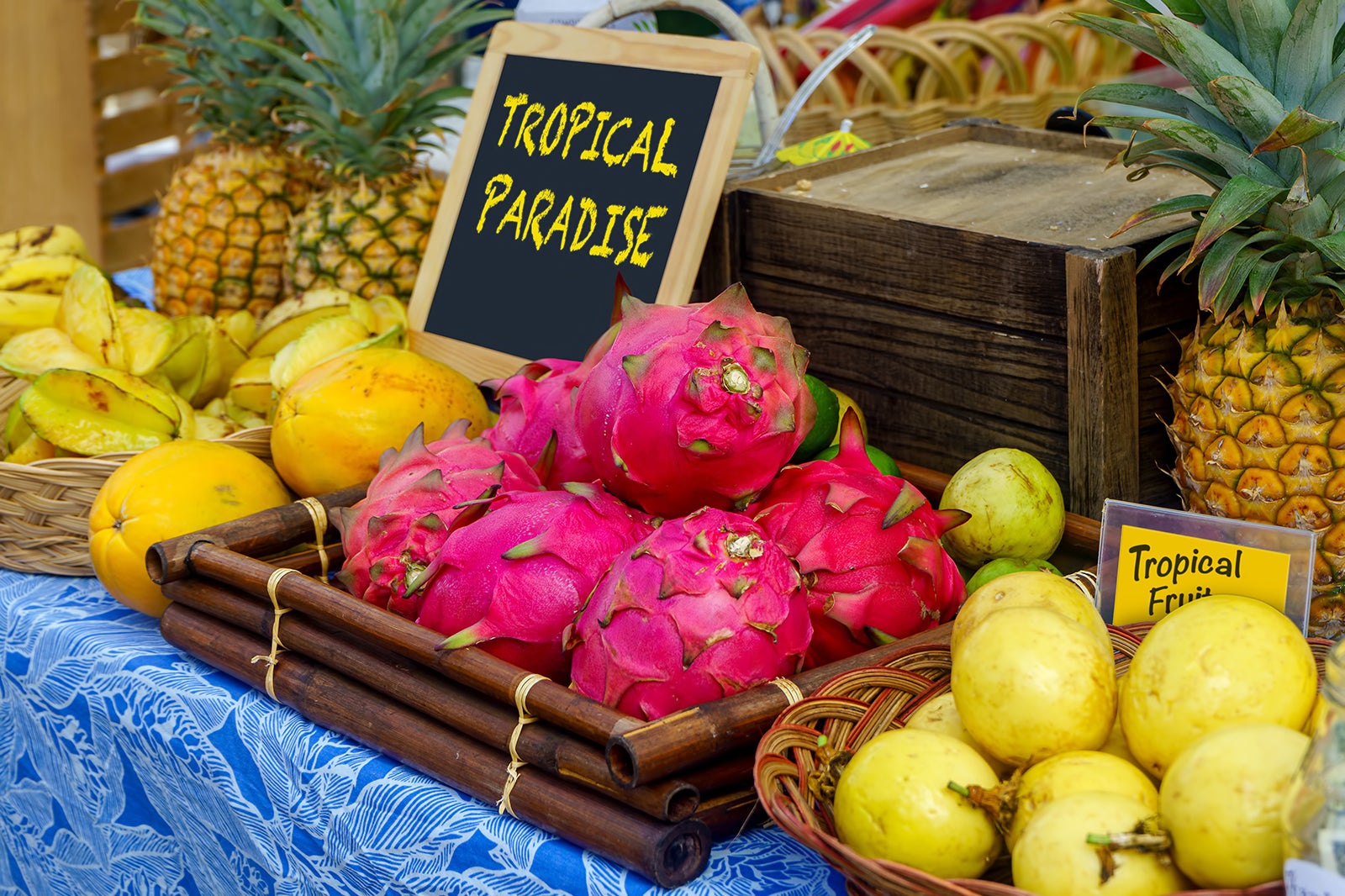 The Maui Swap Meet is a weekly event located in the University of Hawaiʻi Maui College parking lot where you get the chance to interact with local vendors. Maui residents flock to the swap meet on Saturday mornings to do much of their weekly shopping. For low-budget travellers, stopping here is a lifesaver to limit expenses on groceries and souvenirs.
Hundreds of vendors pitch their tents at the crack of dawn on Saturday morning to greet the thousands of visitors that shop here. You'll find everything from fresh produce and food trucks to clothing and jewellery. The entry fee is less than a dollar, and you won't be charged for parking.
Location: 310 W Kaahumanu Ave, Kahului, HI 96732, USA
Open: Saturday from 7 am to 1 pm
Phone: +1 808-244-3100
5
Catch a memorable Maui sunset
Relax on the beach while the sun dips below the horizon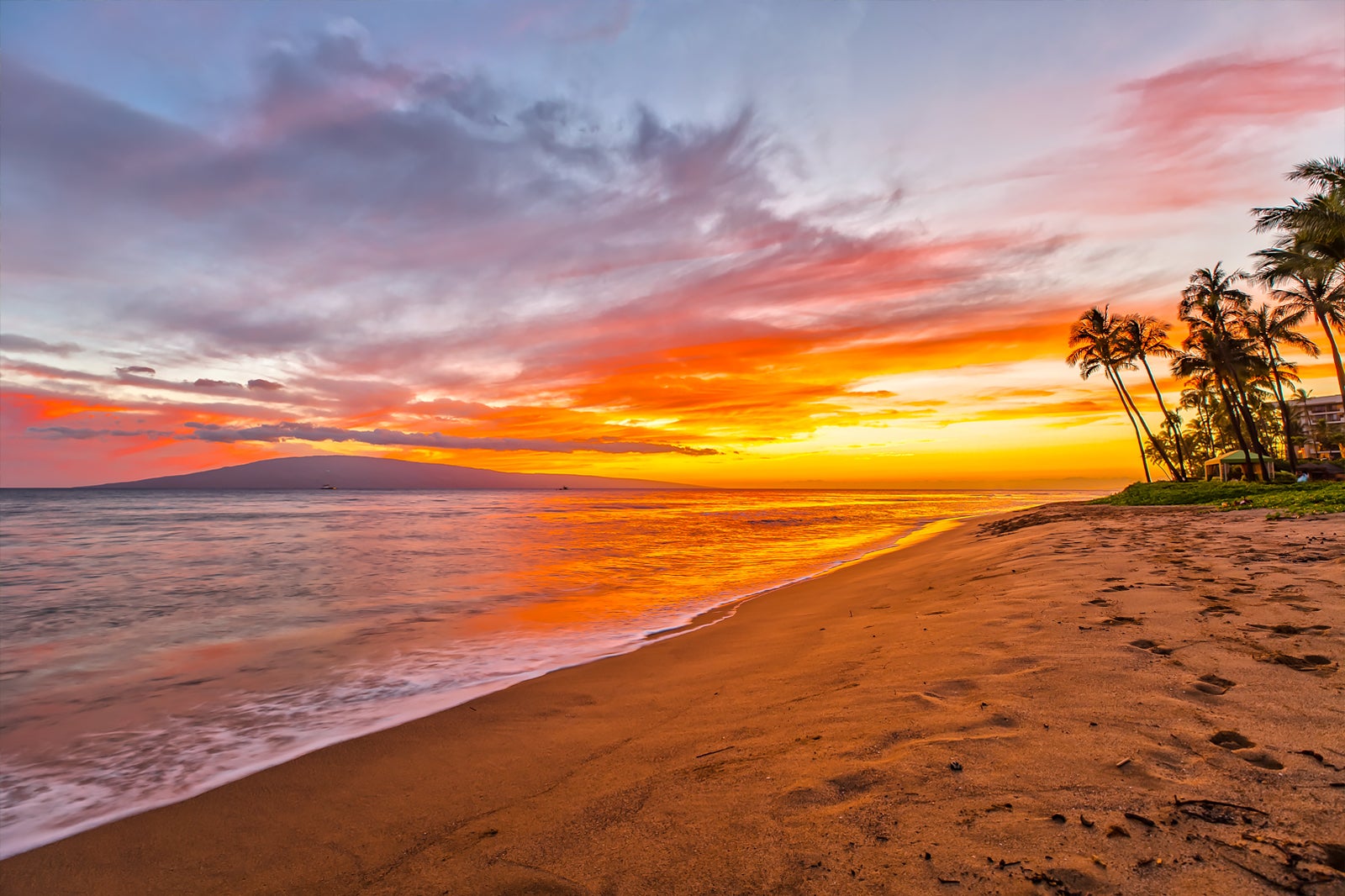 Maui sunsets are some of the world's most dramatic, and it's a free spectacle you can witness every night during your trip. Watching the sun's rays glisten on the Pacific Ocean is a magical sight that leaves many speechless. The natural wonders of the island combine with the twilight sky's swirling orange and purple colours to give you unbelievable panoramic views.
Keawakapu Beach is a long stretch of sandy coastline with a fantastic view of the nearby mountains. Feel on top of the world at Haleakala National Park as you watch the radiant sun dip beneath the clouds. Escape the crowds at Hanakao'o Beach Park and listen to the waves crash against the shore while the sun fades in the distance.
6
Lahaina historic walking tour
Stroll through the first capital of the Hawaiian Kingdom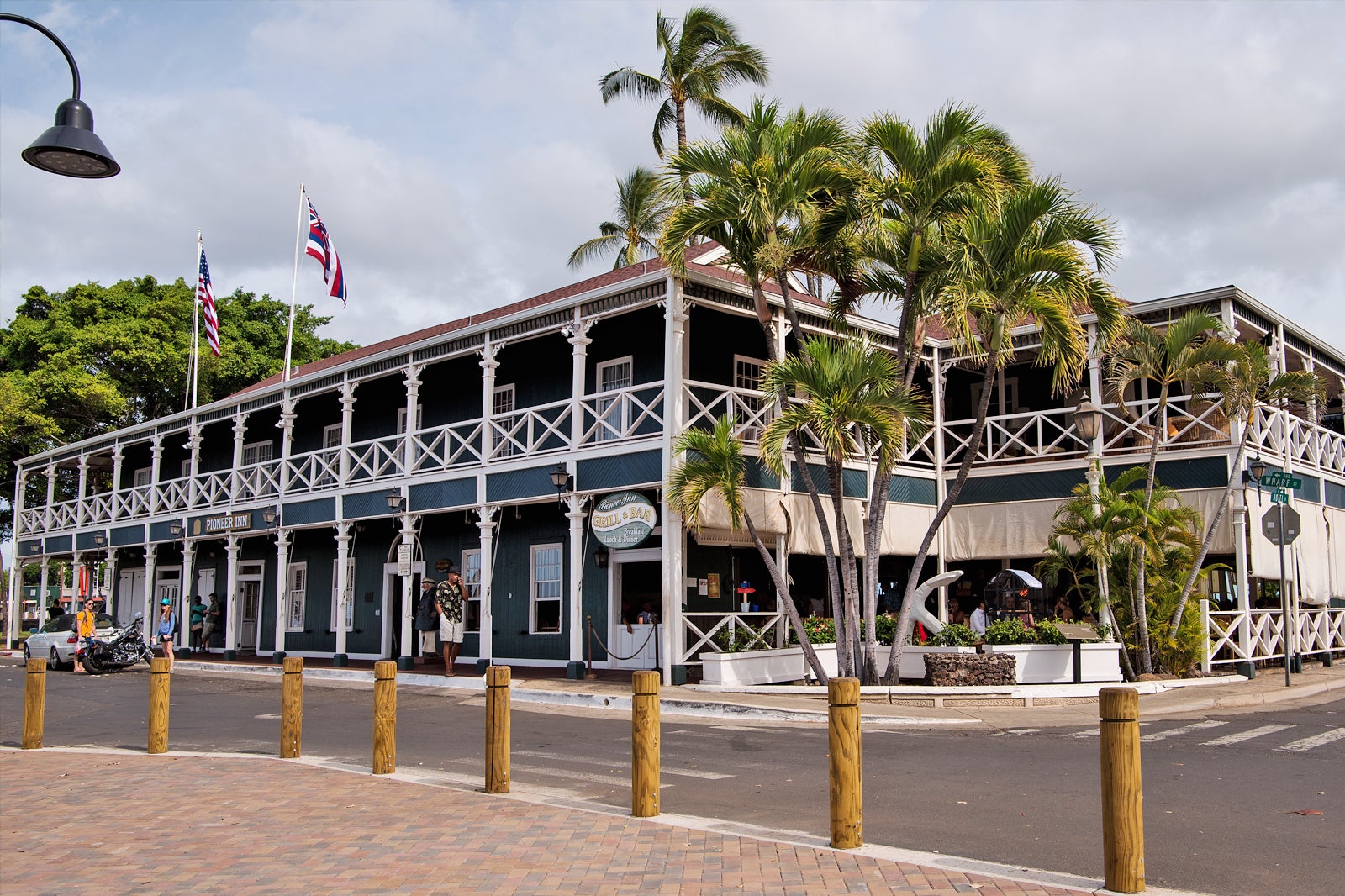 Lahaina is Maui's most historic town and is filled with tons of sights that give you a glimpse of Hawaiian culture. A self-guided walking tour through town takes you to many iconic buildings and reveals how immigrants transformed the island. The Lahaina Historic Trail passes dozens of National Historic Landmarks and spans hundreds of years.
The Master's Reading Room reflects on the time whaling ruled the economy, and the Old Lahaina Lighthouse is what guided incoming ships. Visit the century-old Pioneer Inn and hear the stories about its famous guests. Lahaina's banyan tree was planted in 1873 to celebrate the town's first Protestant missionaries, and Hongwanji Mission holds festivals for the town's Buddhist residents.
7
Ali'i Kula Lavender Farm
Smell scented lavender products along the mountainside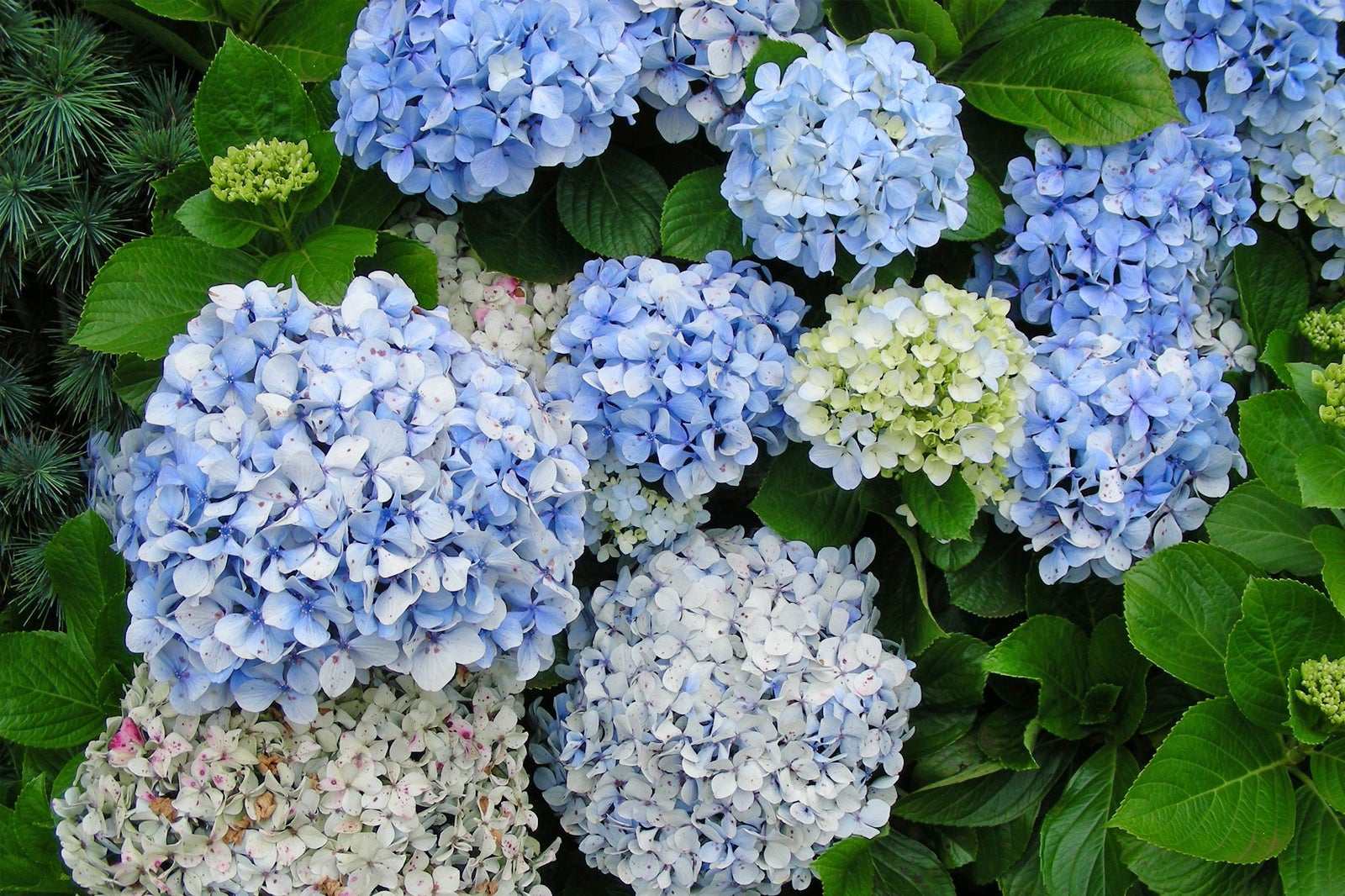 Ali'i Kula Lavender Farm is a 13.5-acre complex that grows thousands of lavender plants and uses them for a variety of purposes. Horticultural extraordinaire Ali'i Chang brought the plants to Maui and found a natural home against the Haleakala mountainside.
Ali'i found much success with the lavender plants and transformed the farm to include his personal collection of antiques. Other species added to the botanical garden include hydrangea, succulents, and olive trees. General admission to the farm is only a few bucks, and the shop has lots of affordable items. Browse through soaps, lotions, dark chocolate, honey, apparel, organic tea, gift baskets, and other unique lavender items.
Location: 1100 Waipoli Rd, Kula, HI 96790, USA
Open: Daily from 9 am to 4 pm
Phone: +1 808-878-3004
photo by Kristina D.C. Hoeppner (CC BY-SA 2.0) modified
8
Whale watching from the coast
Watch for migrating whales standing at the cliffside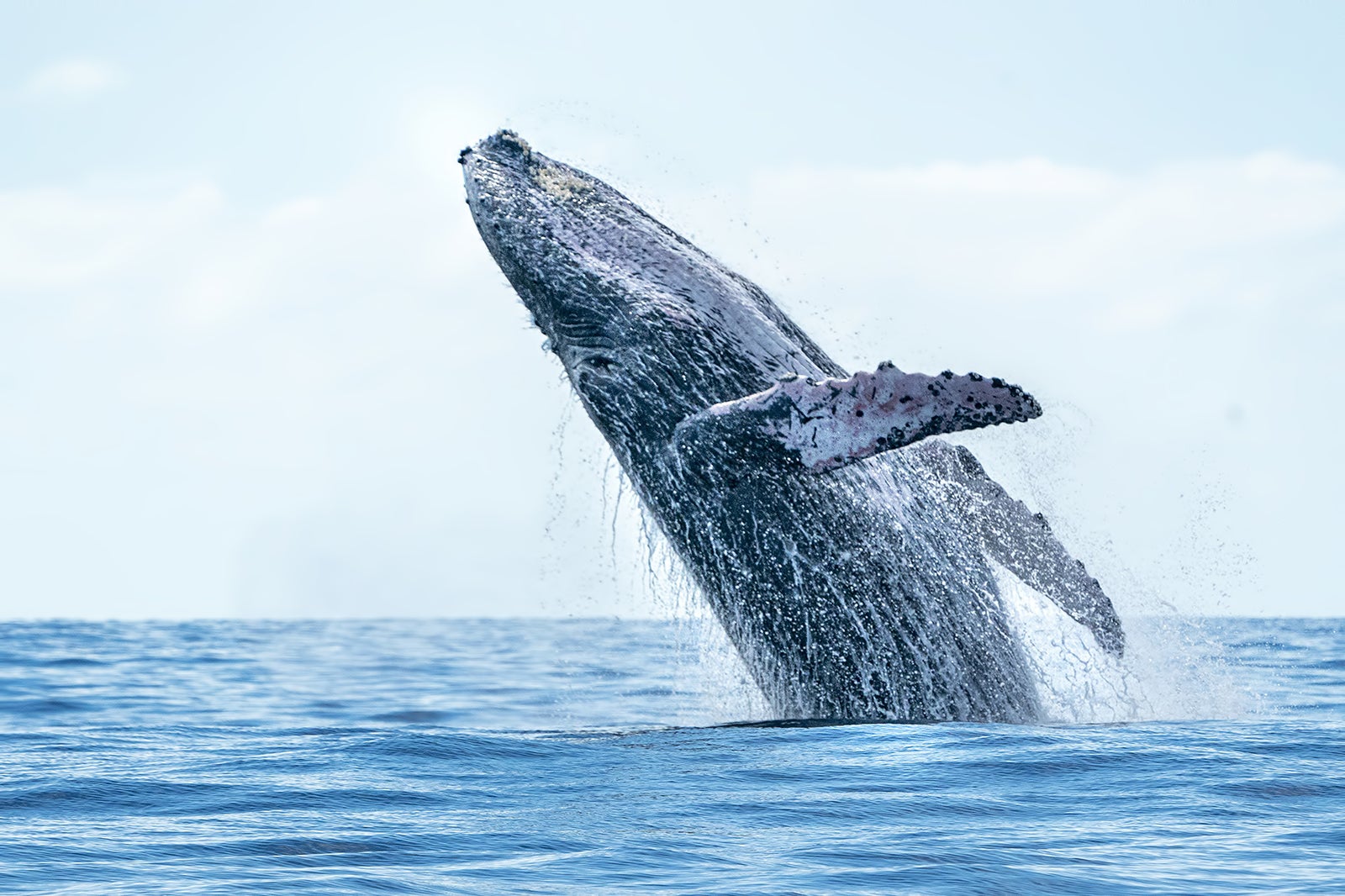 Whale watching in Maui is a fun activity to include on your itinerary, especially if you travel anywhere between December and May. You might think it's imperative to book a whale-watching cruise, but you can spot humpback whales from the comforts of land. Thousands of whales descend upon Maui's warm waters during winter, and there are several notable places to whale watch.
McGregor Point is a famous viewpoint just off Honoapiilani Highway, and there's a small parking lot for winter's whale watchers. Papawai Point offers dramatic views of the Pacific Ocean and more opportunities to spot whales during their migration. Popular beaches such as Kihei and Kaanapali are fantastic places to look for whales while lounging on the shore.
9
Ke'anae Arboretum
Walk through a botanical garden filled with native flora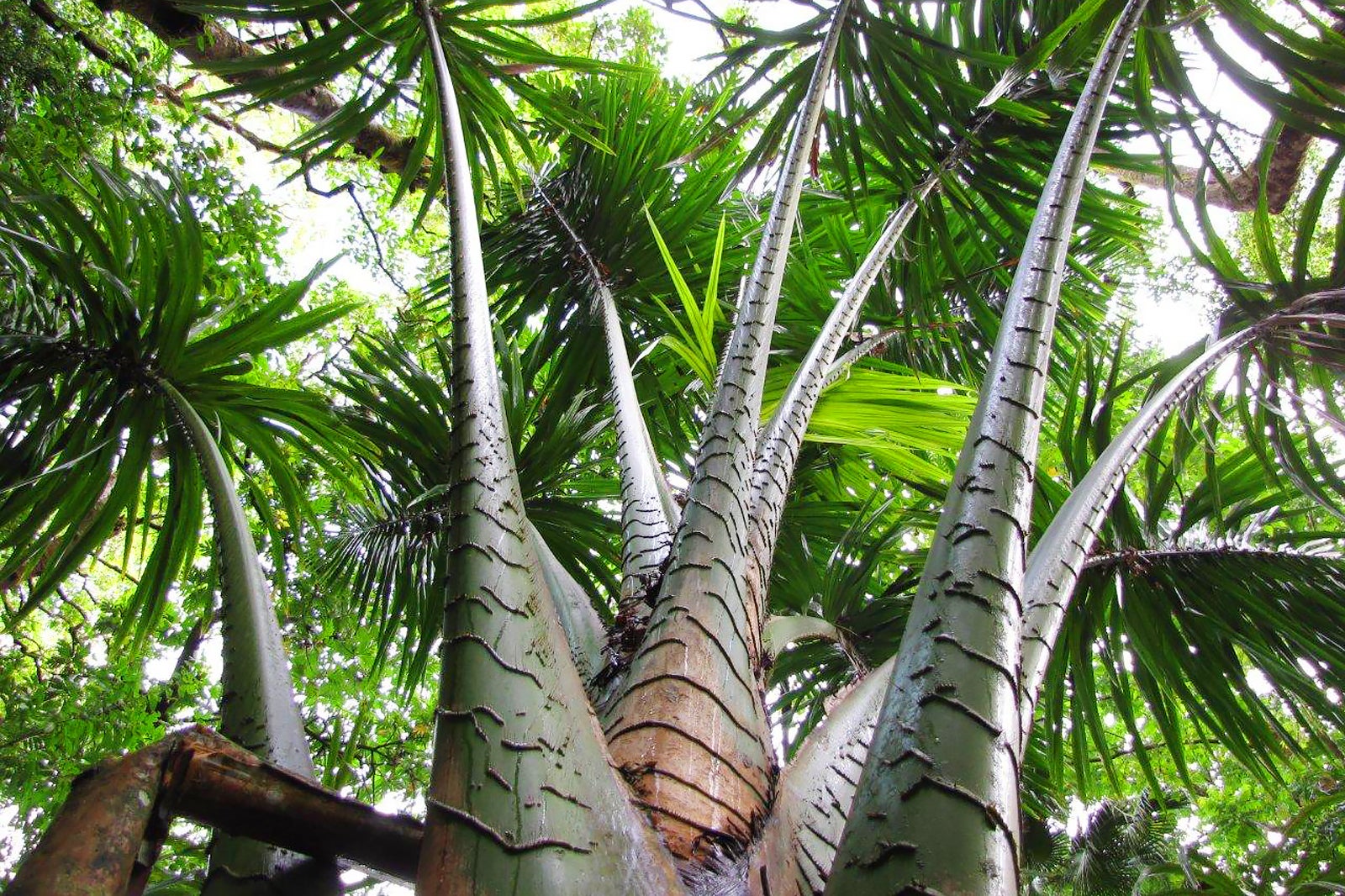 Couples
Families
Budget
Photo
Ke'anae Arboretum is a fabulous location to find lots of native flora, just off the famous Road to Hana. Altogether, the site contains roughly 150 species and is a peaceful spot for a stroll through tropical forests. eucalyptus trees are the star attraction gaining everyone's attention, but the walkway also passes beautiful fruit and blue marble trees.
Tropical plants from regions around the world are marked along the pathway, including different varieties of ginger and bananas. Centuries ago, native Hawaiians built terraced plots next to Pi'ina'au Stream to grow plants here. Taro was the primary plant grown on the terraces, but you'll also find papaya and breadfruit trees in nearby gardens.
Location: 13385 HI-360, Kula, HI 96790, USA
photo by Forest Starr and Kim Starr (CC BY 2.0) modified
10
Maui museums
Cheap entry fees for a glimpse of Maui's fascinating history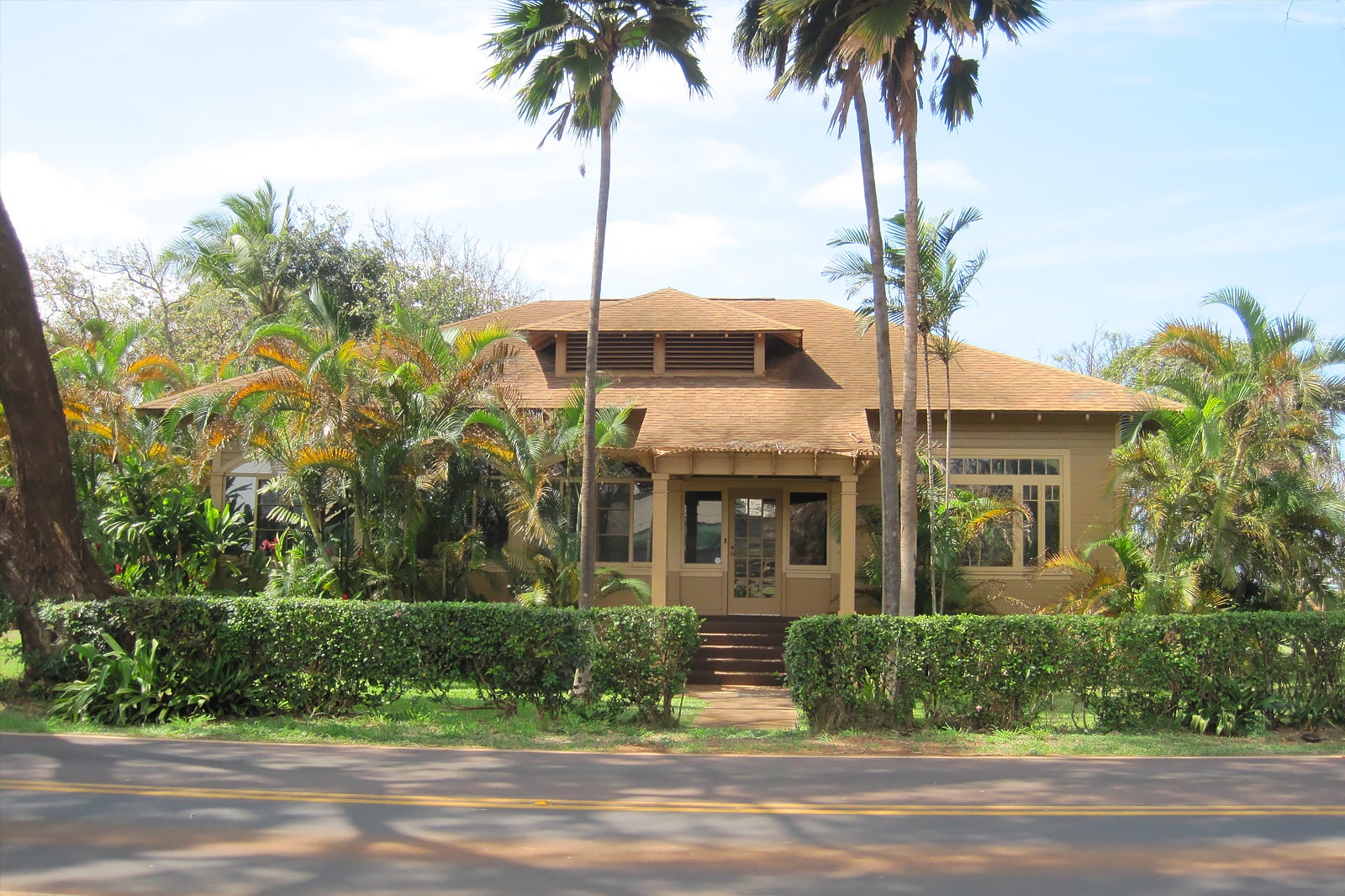 Most visitors come to Maui for its tropical scenery, but the island has several museums that delve into Hawaiian culture. Admission fees are normally only a few bucks, and you'll develop a better understanding of the local lifestyle. Many depict life on the island before the arrival of Americans and contain lots of intriguing artefacts.
The Hana Cultural Center & Museum showcases native Hawaiians, and the staff treats guests to interesting tales of their civilisation. Visitors gain further perspective of the Hawaiian Kingdom when touring the exhibits of the Lahaina Heritage Museum. The sugar industry also played a major role in Maui's history, and the Alexander & Baldwin Sugar Museum tells the story of immigrants who worked on sugar plantations.
Back to top