Willis Tower has been Chicago's icon since its completion in 1973, providing spectacular views from its observation deck. Formally named Sears Tower, the skyscraper was the tallest building in the world for around 25 years, rising to an incredible 1,729 ft. It has since evolved into a thrilling tourist attraction welcoming over 1.5 million visitors annually.
Start your day by dining at one of the numerous urban eateries in The Catalog before heading up to the dizzying heights of Skydeck Chicago. An elevator takes patrons up 103 floors in just 60 seconds. Grab a beverage from the bar to ease the nerves and peruse the fascinating interactive exhibits. The fearless can step out on the knee-trembling attraction, The Ledge. Whether you have a fear of heights or not, Willis Tower provides an iconic day out full of history, jaw-dropping views and an appreciation for modern architecture.
Willis Tower in Chicago - one of the highlights of 10 Movie Locations in Chicago and 6 Places to Learn Something New in Chicago (Read all about Chicago here)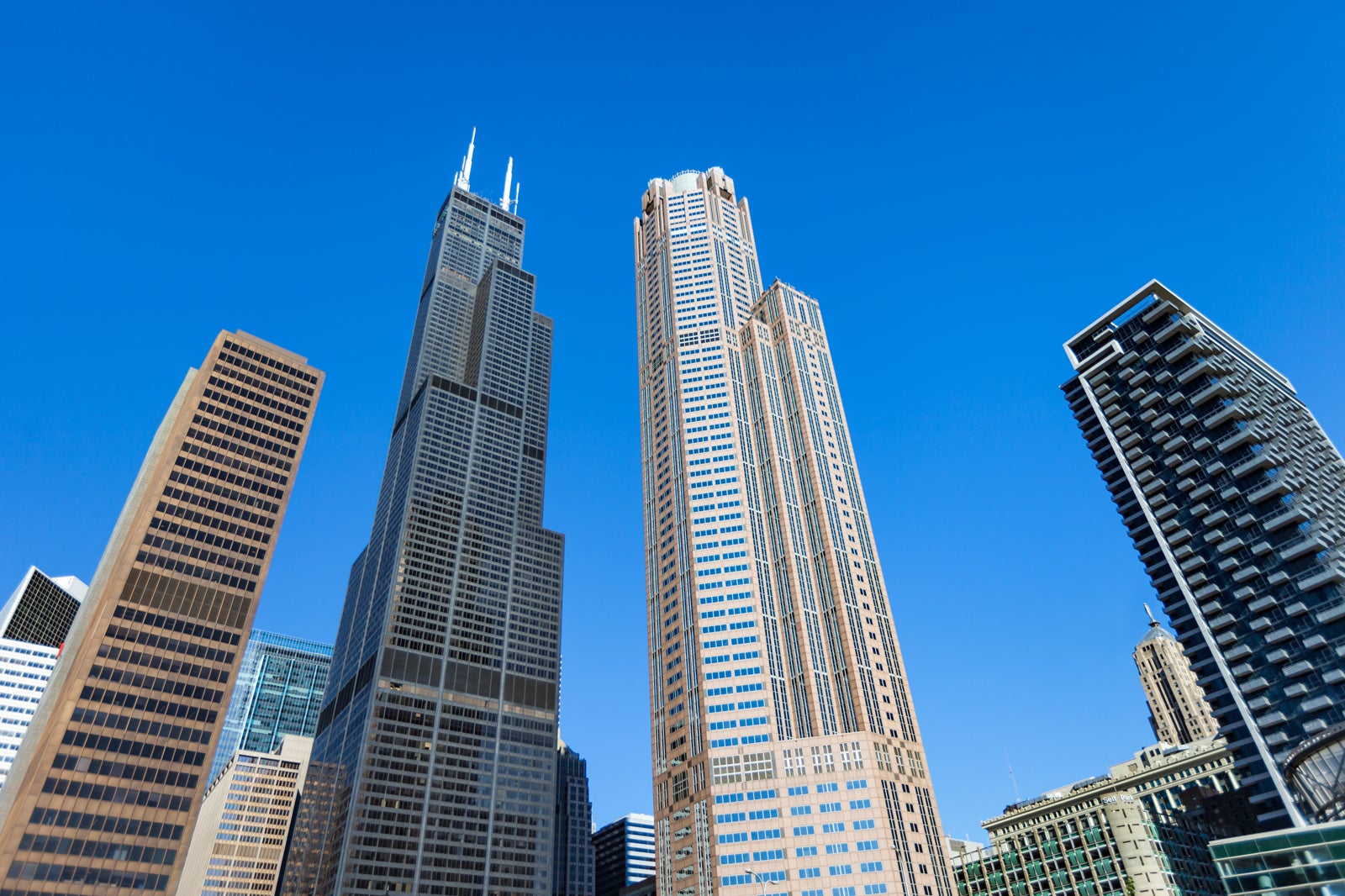 A brief history of Willis Tower
The history of Willis Tower showcases incredible human achievements of architect, construction, and imagination. In need of a new central office for its 350,000 employees in the late 1960s, Sear Roebuck and Company challenged a Bangladeshi-American architect to build the tallest building in the world. The result was a steel-framed masterpiece, with an innovative vertical-tube design and able to withstand the mighty gusts of The Windy City.
From the exterior, Willis Tower looks like an uneven arrangement of 9 bundled tubes bound together, providing ample support in poor weather conditions. The tower's signature noir look comes from the black aluminium casing and bronze-tinted glass windows provide the 100-plus onsite businesses relief from the sun. Skydeck Chicago remained mostly untouched from the buildings inception until 2009 when the Ledge glass boxes were installed by brave construction workers.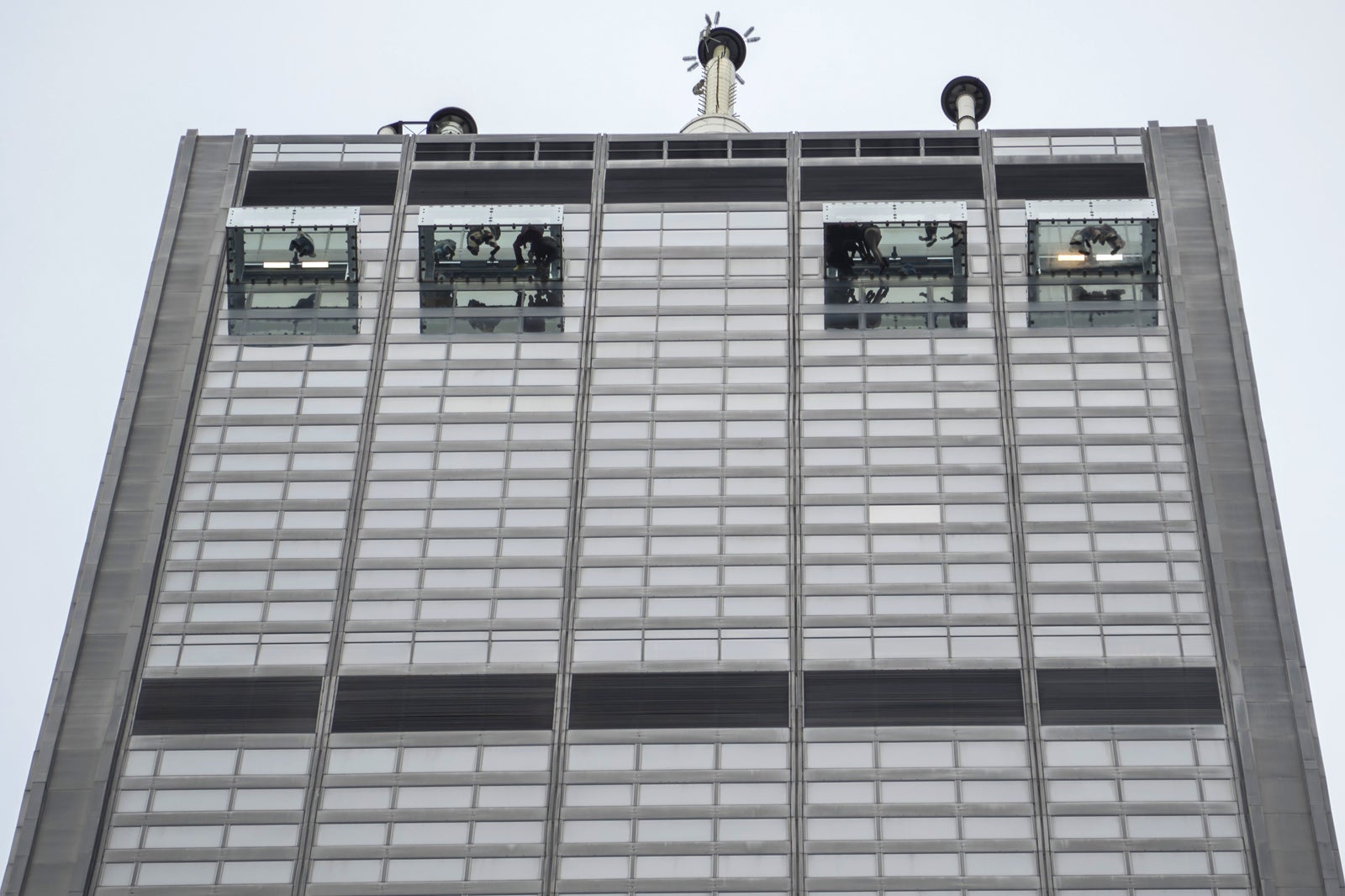 What are the highlights of Willis Tower?
The main reason travellers visit Willis Tower is to experience the expansive views from Skydeck Chicago, on the 103rd floor. Sitting at a whopping 1,353 ft, you can see as far as 50 miles in all directions. Spot the 4 Midwest states across glistening Lake Michigan. Make sure to keep eyes on the horizon if you are not a fan of heights, as the all-glass windows hide nothing.
If you are feeling bold, the Ledge is a must-visit. It has glass boxes that extend 4 ft from Skydeck Chicago, allowing you to look straight down and grab an epic picture with the city as your backdrop – handstands are an Instagram favourite. Along with the views, you can grab a drink at the onsite bar/restaurant, and peruse exhibits such as the interactive digital floor replicating Wrigley Field.
For a unique group dining experience, consider Breakfast on the Ledge or Pie in the Sky, both hosted on glass floors. On your way out, make sure to grab a bite at The Catalog – an evolving food court, shopping centre and entertainment area at the base of Willis Tower.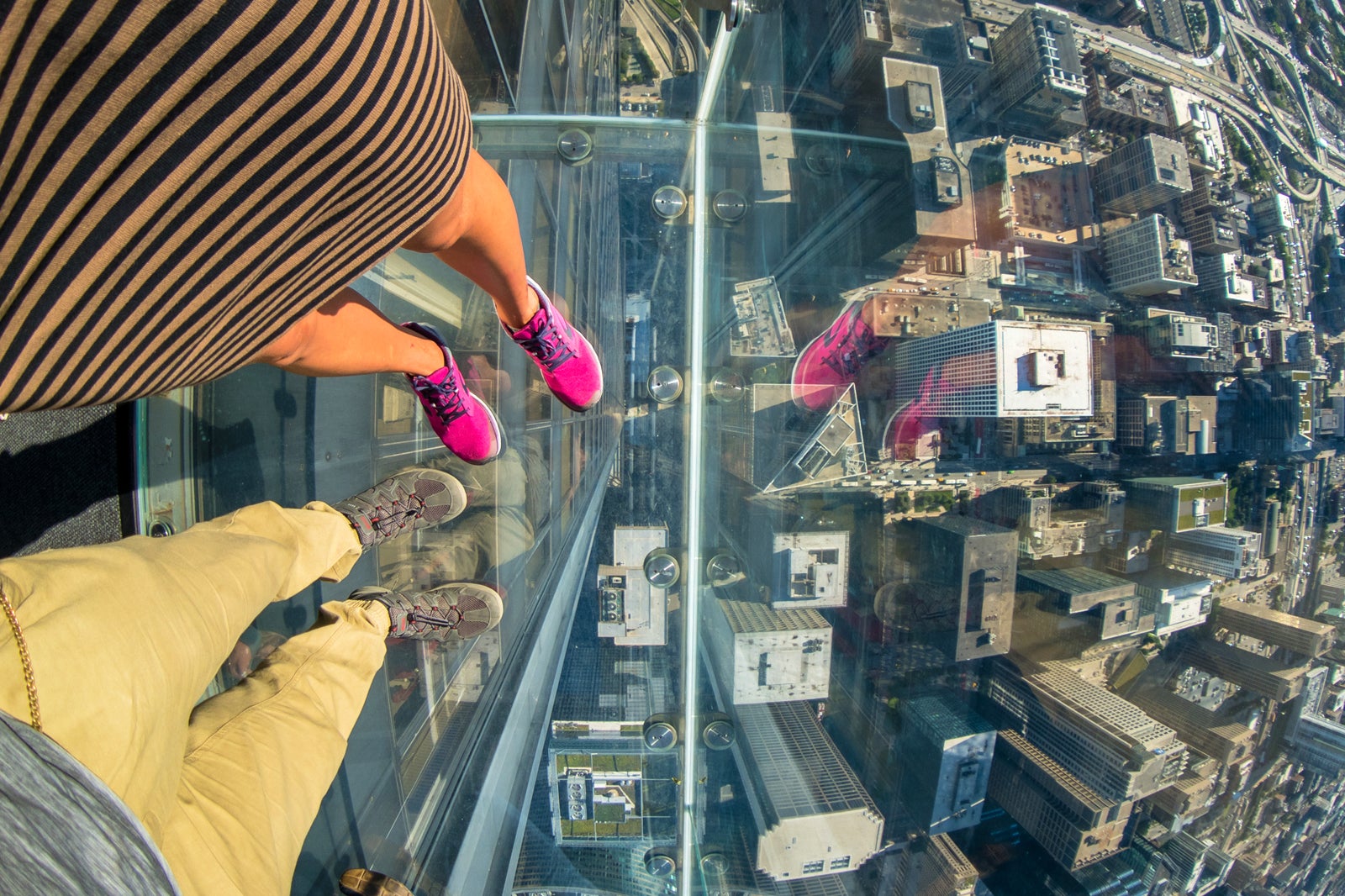 Good to know about Willis Tower
The Skydeck is open year-round, with seasonal opening hours. Make sure to arrive at least 30 minutes before closing to ensure entry. We prefer visiting early in the morning to avoid the crowds, or right before sunset to catch the unmatched colours.
Convenient parking is located right in Willis Tower itself. Plan ahead by purchasing discounted tickets online before your arrival. If you want to avoid driving – strongly recommended – all 4 of the L-train's Brown, Orange, Pink, and Purple lines stop near the tower. After your visit, head north a half-mile to the Chicago Riverwalk and barhop as you calm your nerves from the heights.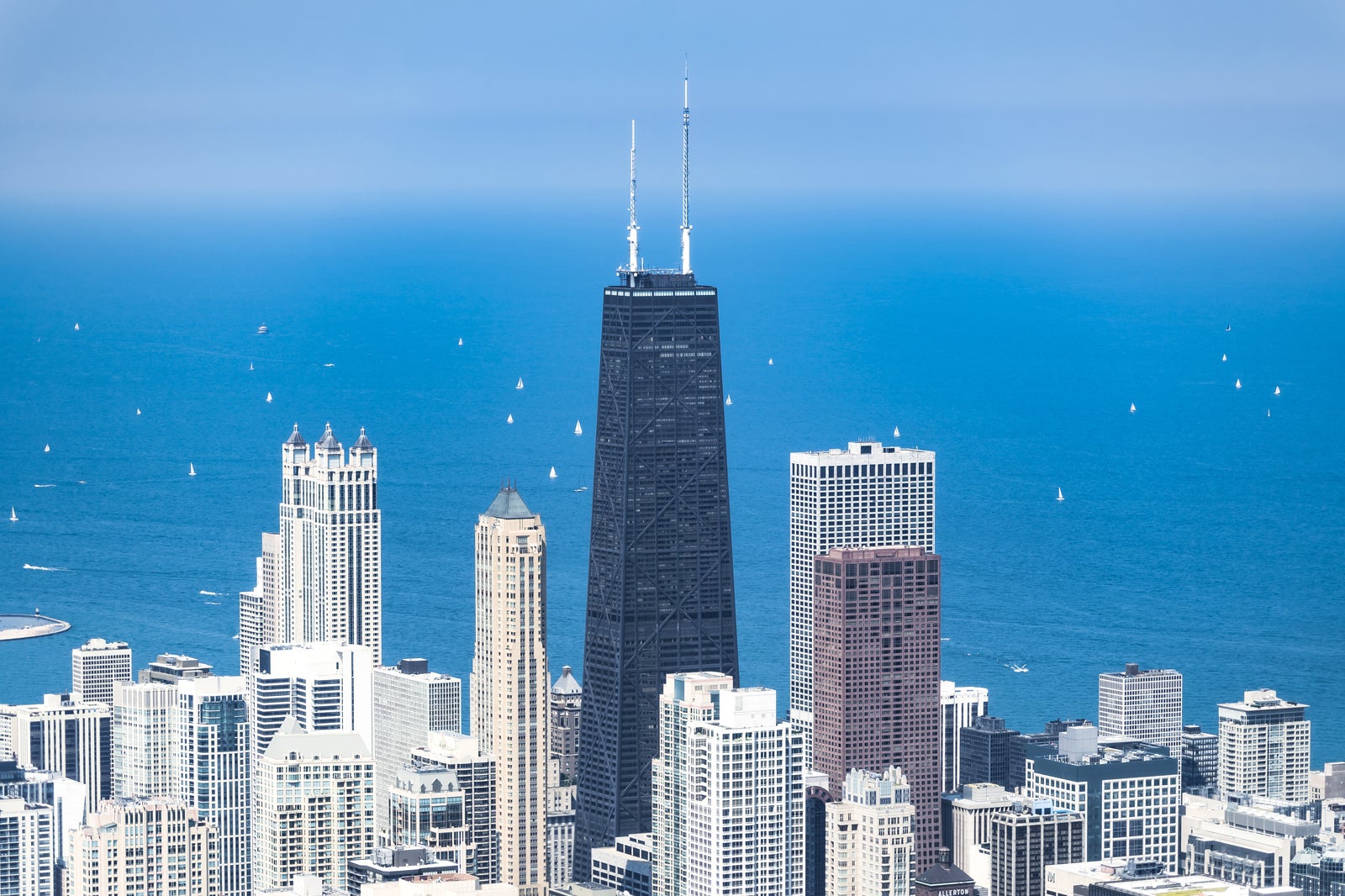 Willis Tower in Chicago
Location: 233 S Wacker Dr, Chicago, IL 60606, USA
Open: March–September: daily from 9 am to 10 pm. October–February: daily from 10 am to 8 pm
Phone: +1 312-875-0066
Why book with Hotels.com?