Starved Rock State Park is a popular park spanning 2,630 acres with canyons, waterways, and other impressive natural features you can visit for outdoor adventure. With its many hiking trails and waterfalls, it's easy to see why it's frequently considered one of the top destinations in all of Illinois to visit.
The whole family can find fun here. While some of the hiking trails can be challenging, you'll find plenty that are gentle enough for beginners and even children. Most people spend about 2 or 3 hours here, but with so much to see, your visit could easily turn into an all-day affair.
Starved Rock State Park in Chicago - one of the highlights of 10 Best Road Trips near Chicago and 10 Best Hiking Trails Around Chicago (Read all about Chicago here)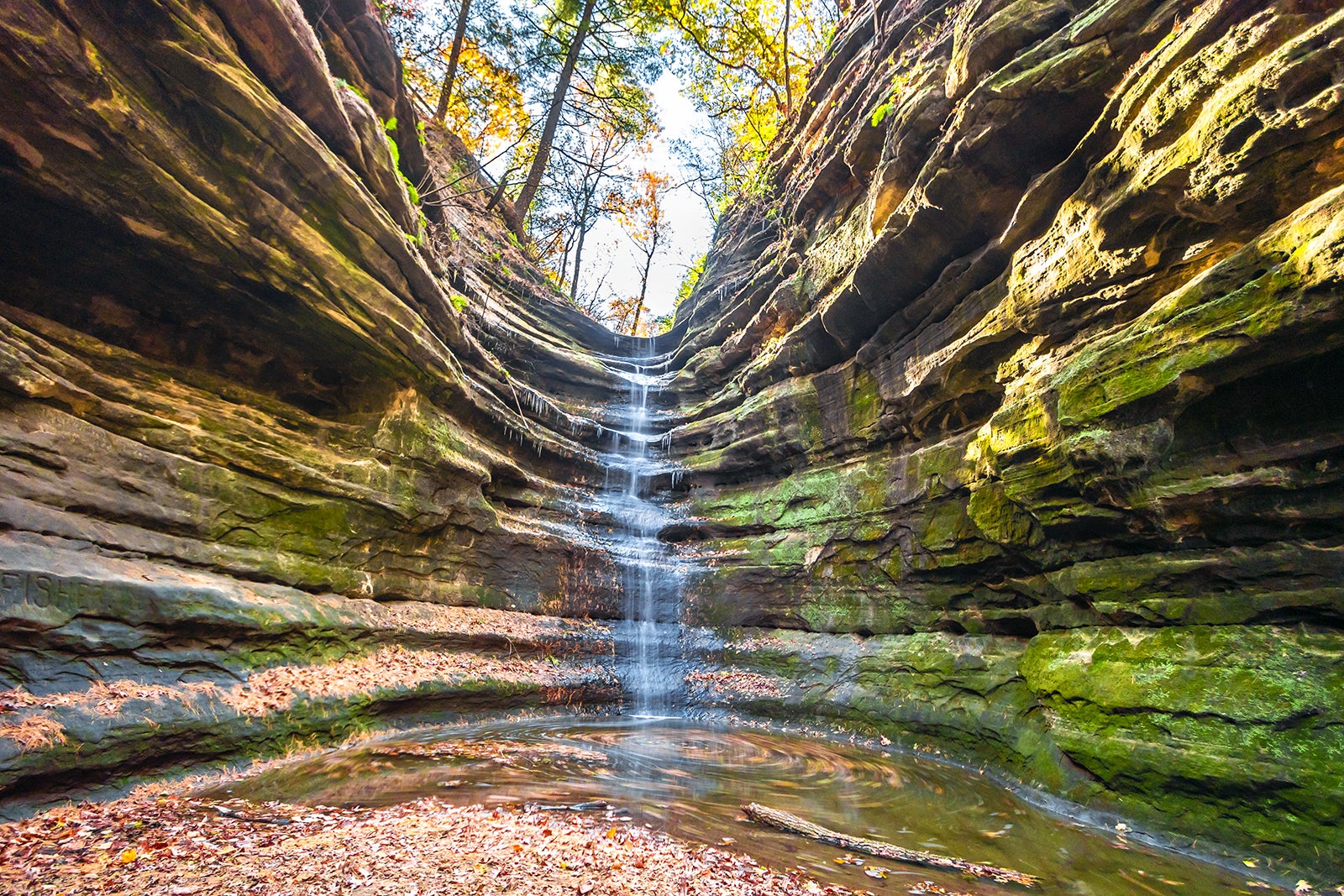 Starved Rock State Park highlights
While Starved Rock State Park has plenty of impressive features, it is best known for its trails. You'll find trails for just about anything here, from hiking and biking to horseback riding. With 18 deep canyons throughout the park and a river, you can take in incredible views on all of the trails.
Additional features include aquatic activities like kayaking and fishing throughout the various waterways. Impressive wildlife can be found in the area all year long, though December through February is when bald eagles frequent the area. Visiting during the winter won't prevent you from fishing as the waters below the dam stay unfrozen.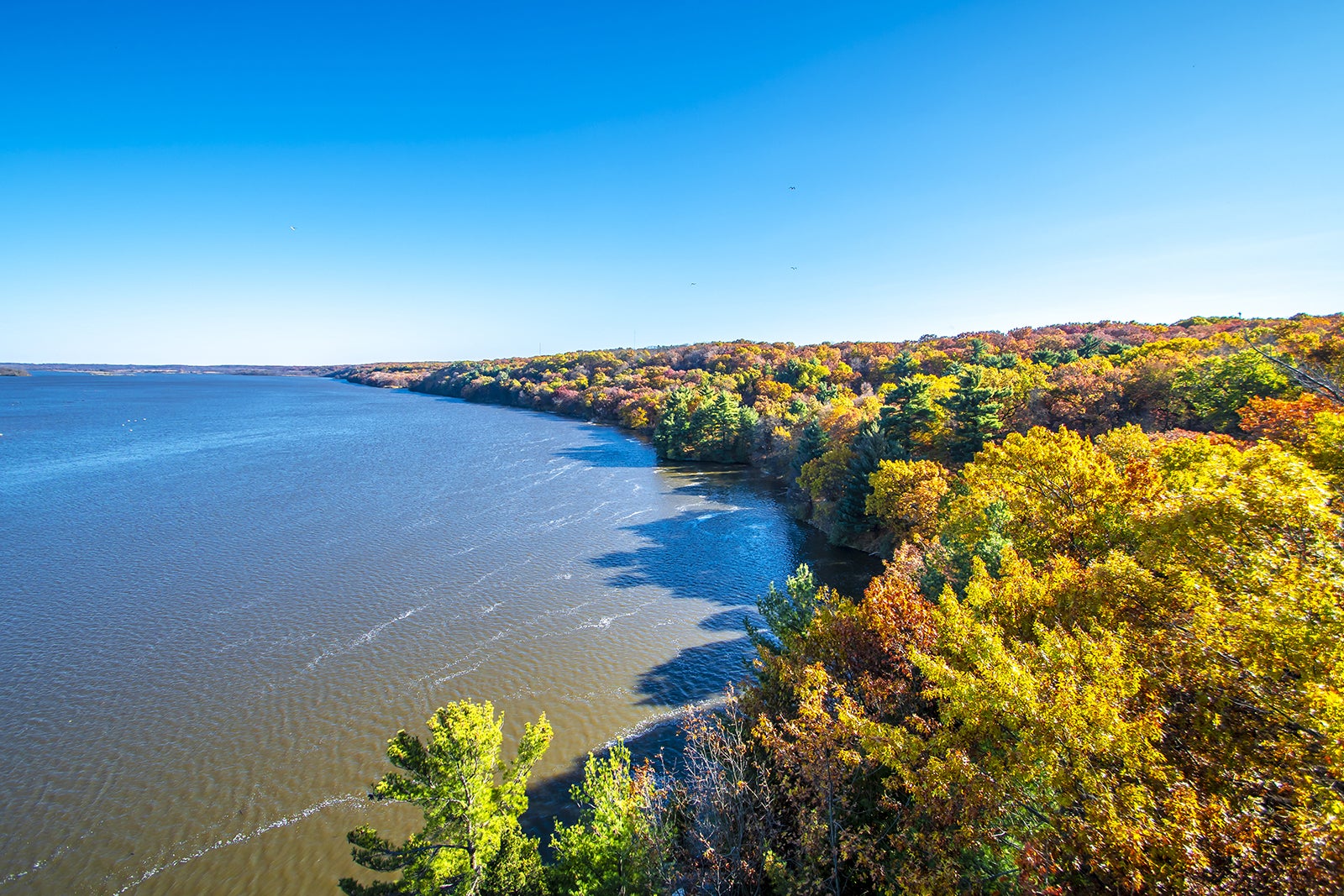 Good to know when visiting Starved Rock State Park
Before you visit Starved Rock State Park, there are a few things to keep in mind. If you're looking to see the waterfalls flowing in full force, visiting between March and May is your best bet because they respond to melting snow and heavy rainfall.
The various trails in the park are color-coded on maps and signs. Green trails go through canyons, brown trails go through bluffs, and red trails go near the river. Additionally, yellow colouring means you're moving away from the visitor centre, while white dots mean you're moving closer.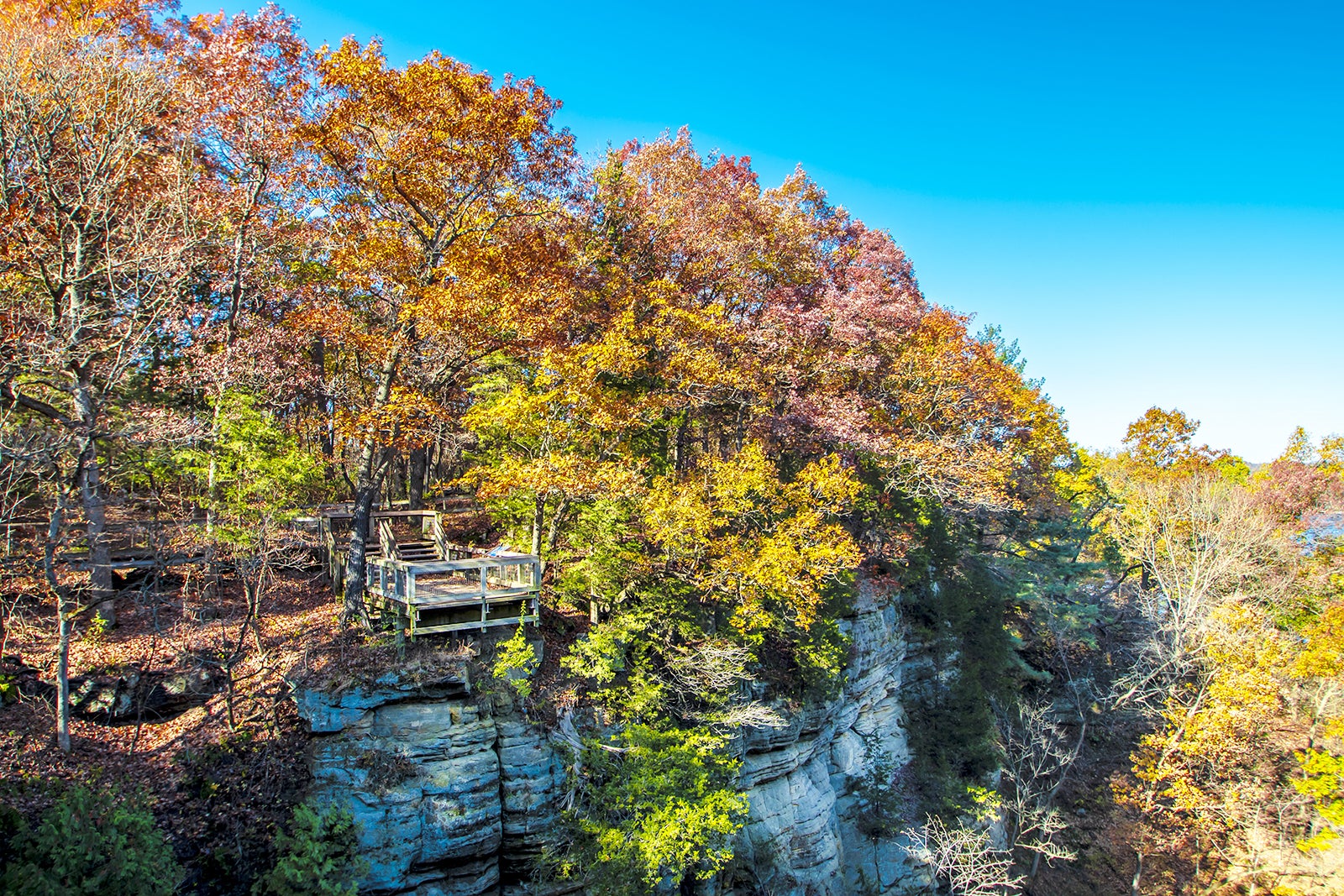 Starved Rock State Park in Chicago
Location: 2678 E 875th Rd, Oglesby, IL 61348, USA
Open: 24/7 (car park open daily from 6.30 am to sunset)
Phone: +1 815-667-4726
Back to top