Shedd Aquarium in Chicago
Visit over 32,000 Aquatic Creatures in this Beautiful Aquarium
The John G. Shedd Aquarium features thousands of sea creatures from habitats across the globe and is cleverly coined a "must-sea" destination in downtown Chicago. Not only is this aquarium home to some of the most magnificent creatures in the world, but it also happens to be housed in a stunning building that is considered a National Historic Landmark.
From dolphins and sea otters to penguins, beluga whales, and more, a visit to Shedd Aquarium is a highlight for the whole family.
Shedd Aquarium in Chicago - one of the highlights of 13 Things to Do with Your Family in Chicago and 10 Best Things to Do in Chicago (Read all about Chicago here)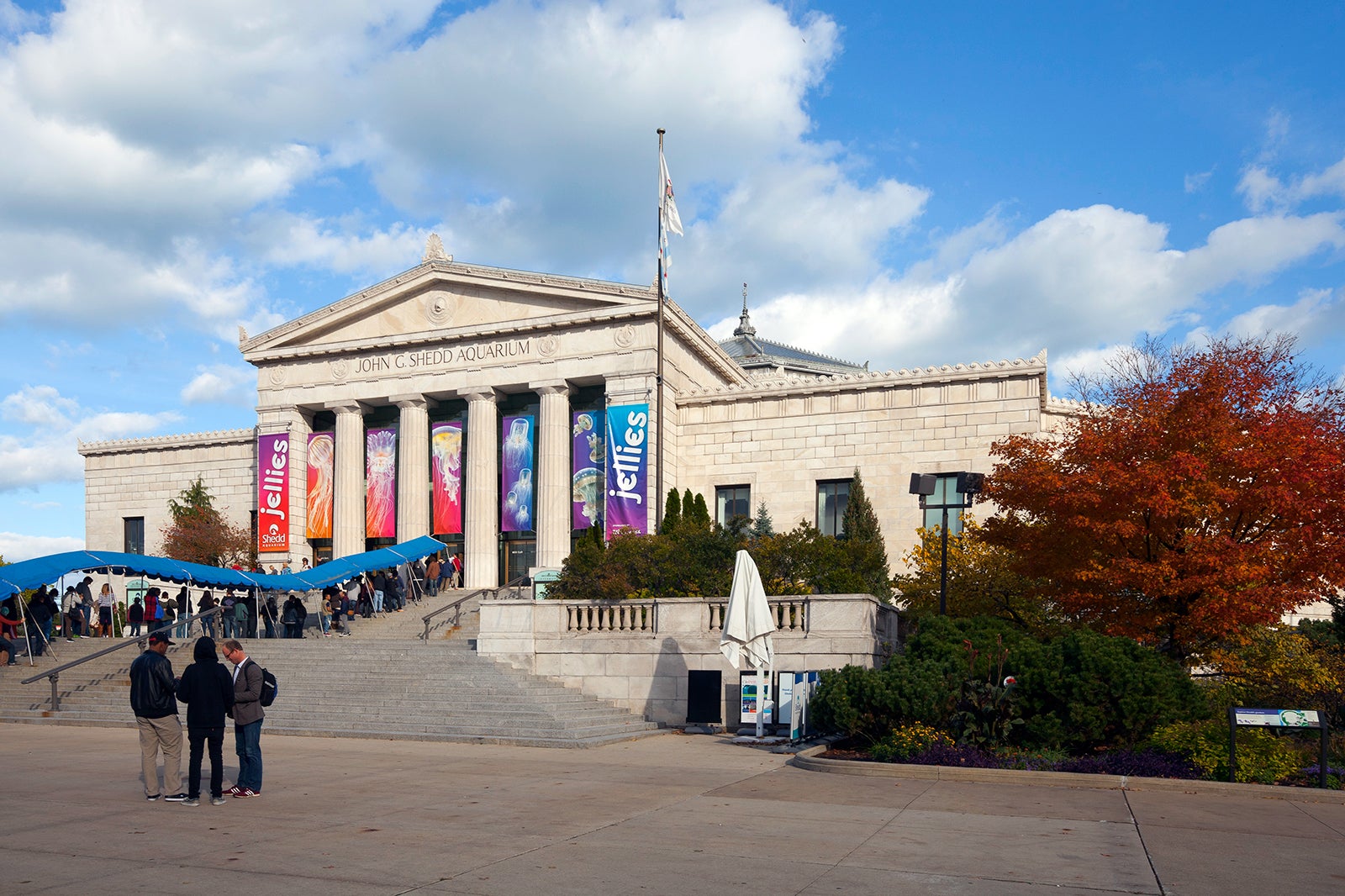 What are the popular exhibits at Shedd Aquarium?
If you're bringing any young family members, you'll want to make sure to stop by the Polar Play Zone. This permanent exhibit is home to many hands-on activities so kids can discover the exciting creatures that live in aquatic regions.
Another exhibit not to miss is the Caribbean Reef. Marvel at this 90,000-gallon tank, which is home to over 70 species of animals including sea turtles, stingrays, and sharks. If you time it right, you may even catch the divers in the tank as they feed the animals and interact with guests through underwater microphones.
Another highlight at Shedd is the Abbott Oceanarium, an exhibit dedicated to the majestic animals found in the Pacific Northwest. After exploring the rainforest and coastal regions found in the Oceanarium, make sure to head over to see the penguins that call Shedd Aquarium home.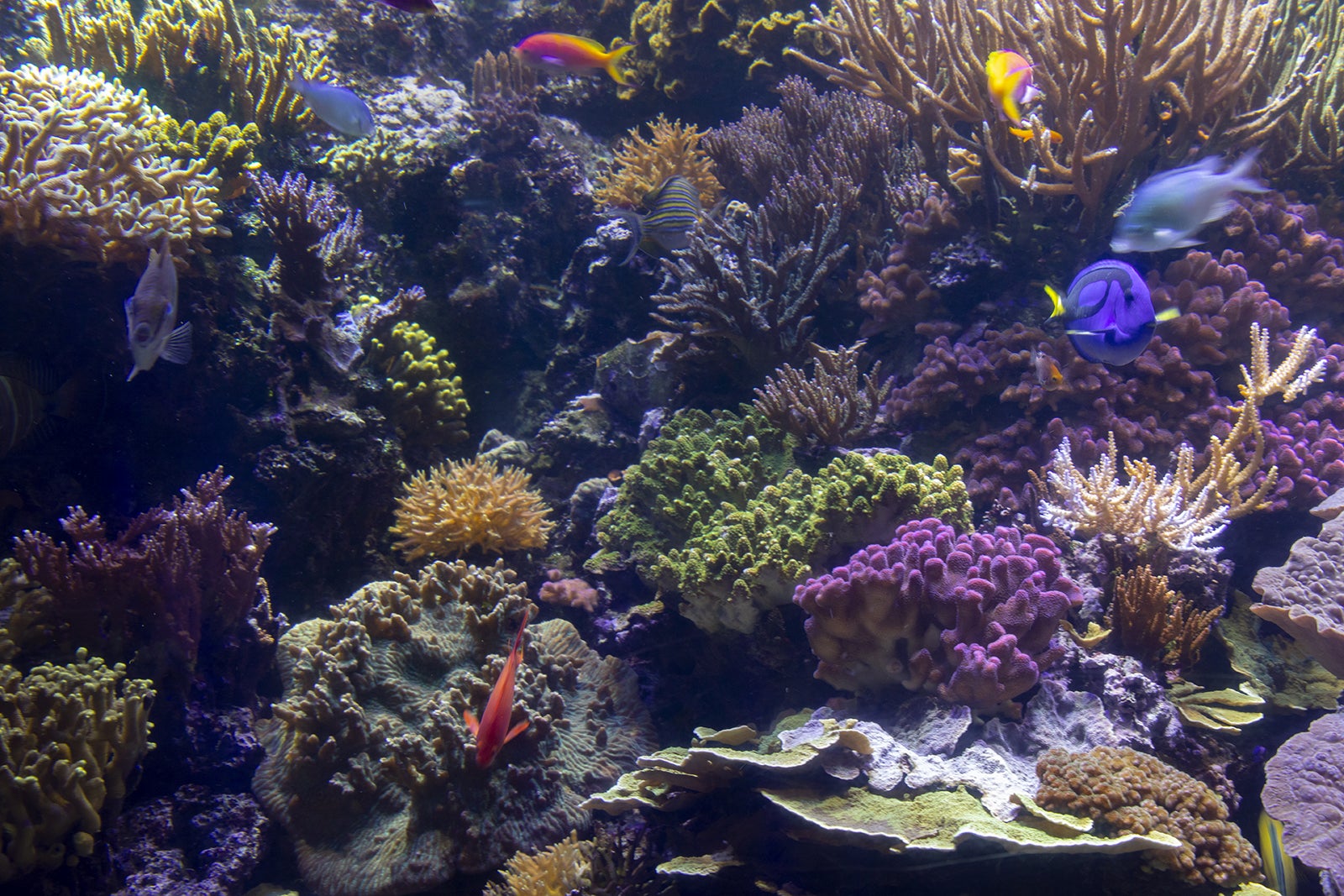 Entertainment at the Shedd Aquarium
You can see aquatic presentations throughout the day inside the Abbott Oceanarium. Dolphins, beluga whales, and sea otters are the stars of the show, as these animals do tricks and show off for guests. For a minimal upcharge, don't miss their 4D experience. Shedd's movie theatre features films in 4D, which come to life with water mist, air blasts, bubbles, and more.
Are there places to eat at Shedd Aquarium?
If you're looking for a bite to eat while at the Shedd Aquarium, there are plenty of options. Soundings Café is a quick-service café featuring coffee, pastries, and grab-and-go sandwiches. If you're looking for a unique place to eat, get a fresh salad or burger at Soundings Restaurant, which boasts stunning views of the city and has multiple outdoor terraces.
Not sure what you're craving? Head to the Bubble Net Food Court, which has some awesome options with a Chicago theme. Featuring pizza, Chicago hot dogs, Italian beef, delicious vegetarian choices, and more, this food court is just below the Abbott Oceanarium and boasts a wide variety of options. Other cafés and vending machines are scattered throughout the aquarium, so you can always get your hands on a snack when you need it.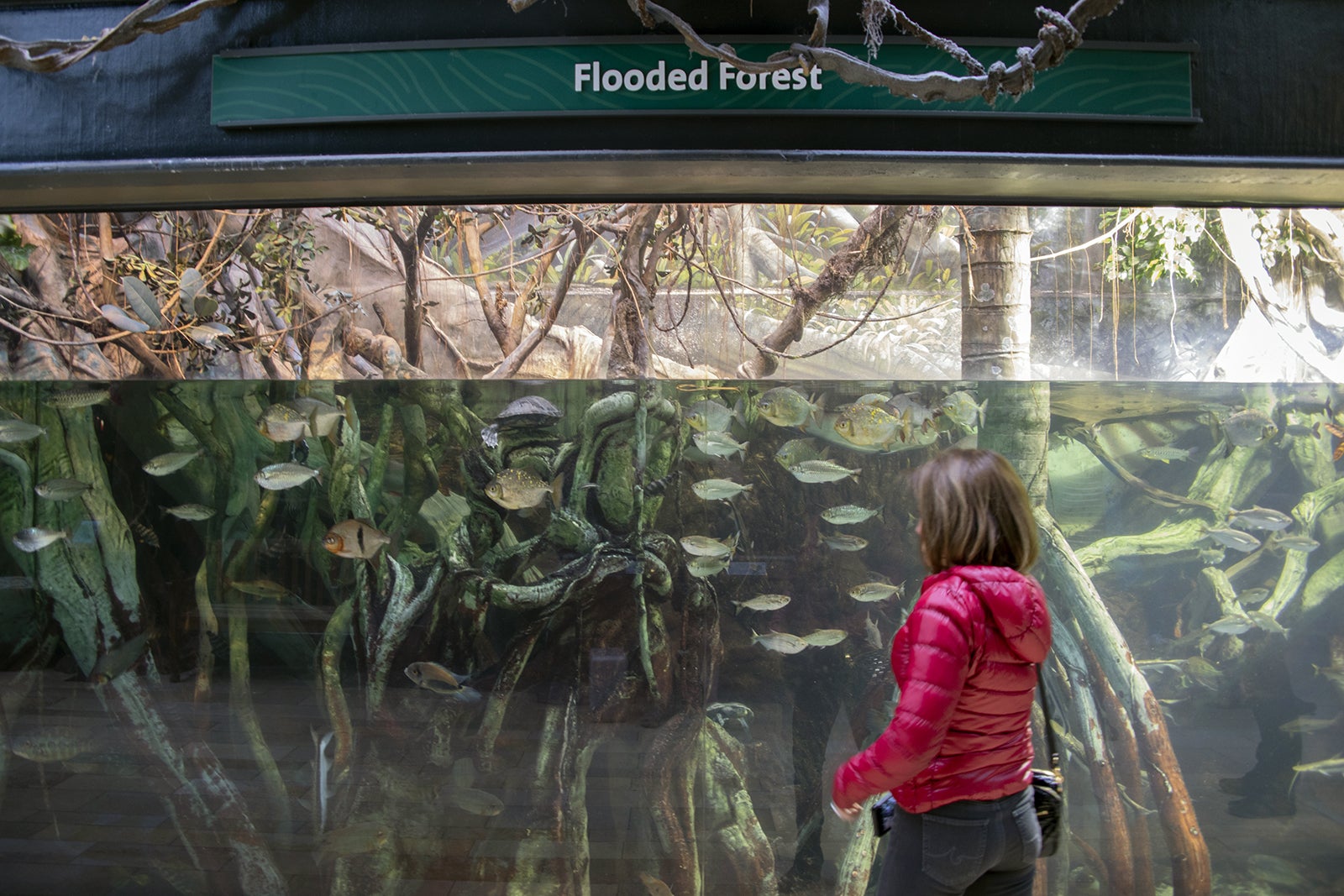 Live music at Shedd Aquarium
Visiting on a Wednesday night during the summer? Stop by the aquarium to enjoy live music at "Jazzin' at the Shedd". These concerts are hosted at night on the terrace at Shedd Aquarium so you can enjoy the gorgeous views of Chicago's skyline while listening to live jazz. If you want to check out the fireworks, make sure to stay until just after sunset.
Getting to Shedd Aquarium
Shedd Aquarium is in the heart of downtown Chicago, in Museum Campus. Located on Lake Shore Drive, just east of the Field Museum. Because it's in the city centre, Shedd is easy to get to by walking, cycling, driving, or riding public transportation. If you're walking or riding a bike from downtown, head south on Columbus Drive until you reach Roosevelt Road, where you make a left and Shedd is directly in front of you.
If you're driving, there are multiple parking places for easy access including the closest lot, the east museum lot, the Adler lot and the Soldier Field north garage. The aquarium offers valet parking at weekends and, during warm summer months, you may want to take the water taxi that drops you off just a few minutes north of the aquarium.
With over 2 million visitors a year, this aquarium is a state-of-the-art facility, offering exciting exhibits to explore. Shedd is one of the most popular spots in all of Chicago, so buy your tickets online ahead of time and get ready for a fun-filled day with the majestic creatures of the sea.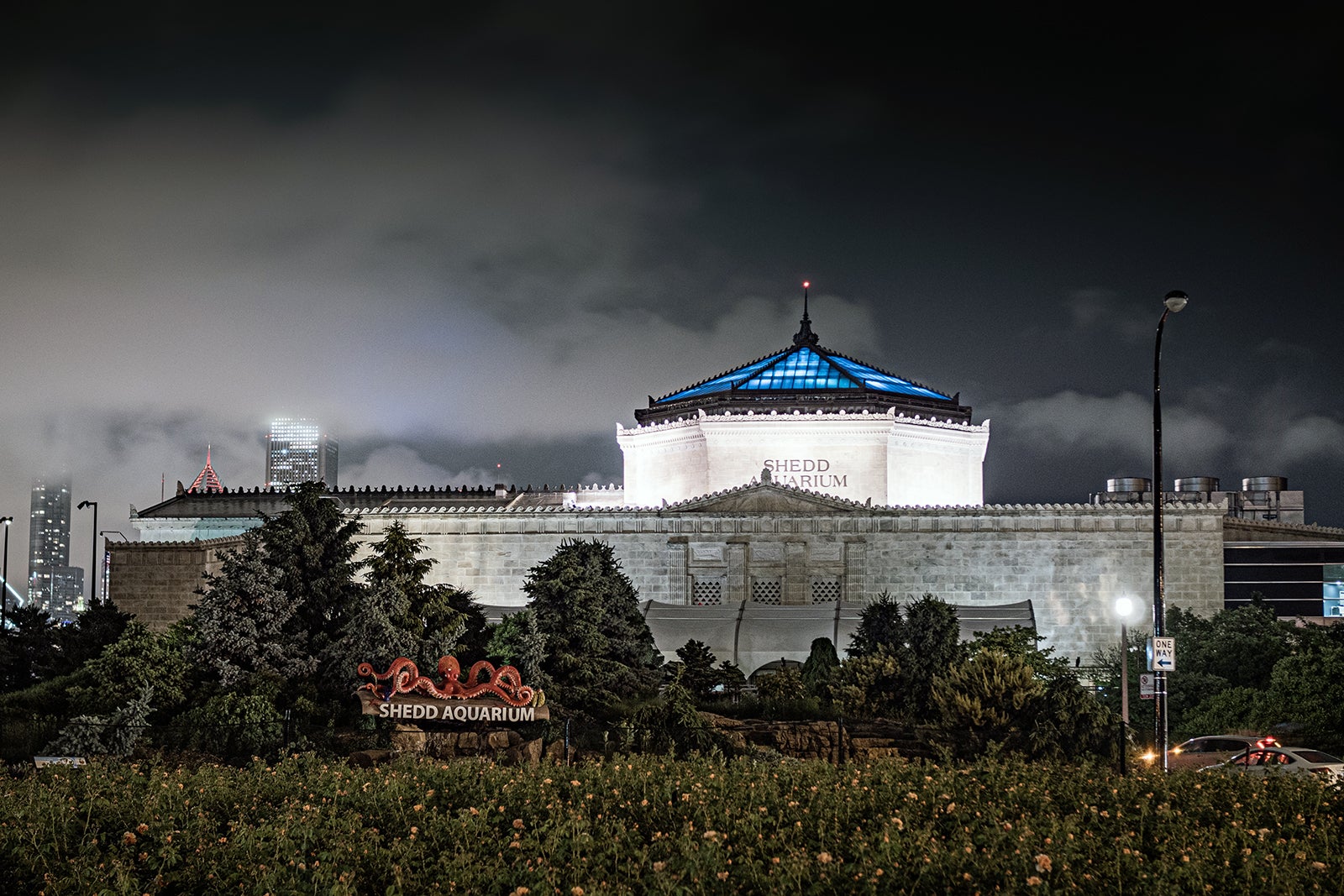 Shedd Aquarium in Chicago
Location: Museum Campus, 1200 S Lake Shore Dr, Chicago, IL 60605, USA
Open: Monday, Wednesday and Thursday from 10 am to 5 pm, Tuesday from 12 pm to 5 pm, Friday and Sunday from 9 am to 5 pm, Saturday from 9 am to 6 pm
Phone: +1 312-939-2438
Back to top