10 Mistakes People Make When Visiting Chicago
What Not to Do in Chicago on Your 1st Visit
Chicago, like any major city, has a book of unwritten rules that the locals follow. From faux pas to tourist attractions to avoid, Chicagoans strictly abide by the customs and cringe at tourists breaking them. That's why we've gathered a list of common mistakes people make during their vacation to the "Windy City."
You'll avoid simple blunders for food choices, tourist traps, and know opinions better kept to yourself. The locals are very hospitable and outgoing, and they're not afraid to speak up or give helpful advice. Follow these insider tips for your 1st trip to Chicago for a more enjoyable stay.
1
Eating only deep-dish pizza
Chicago has a very eclectic food scene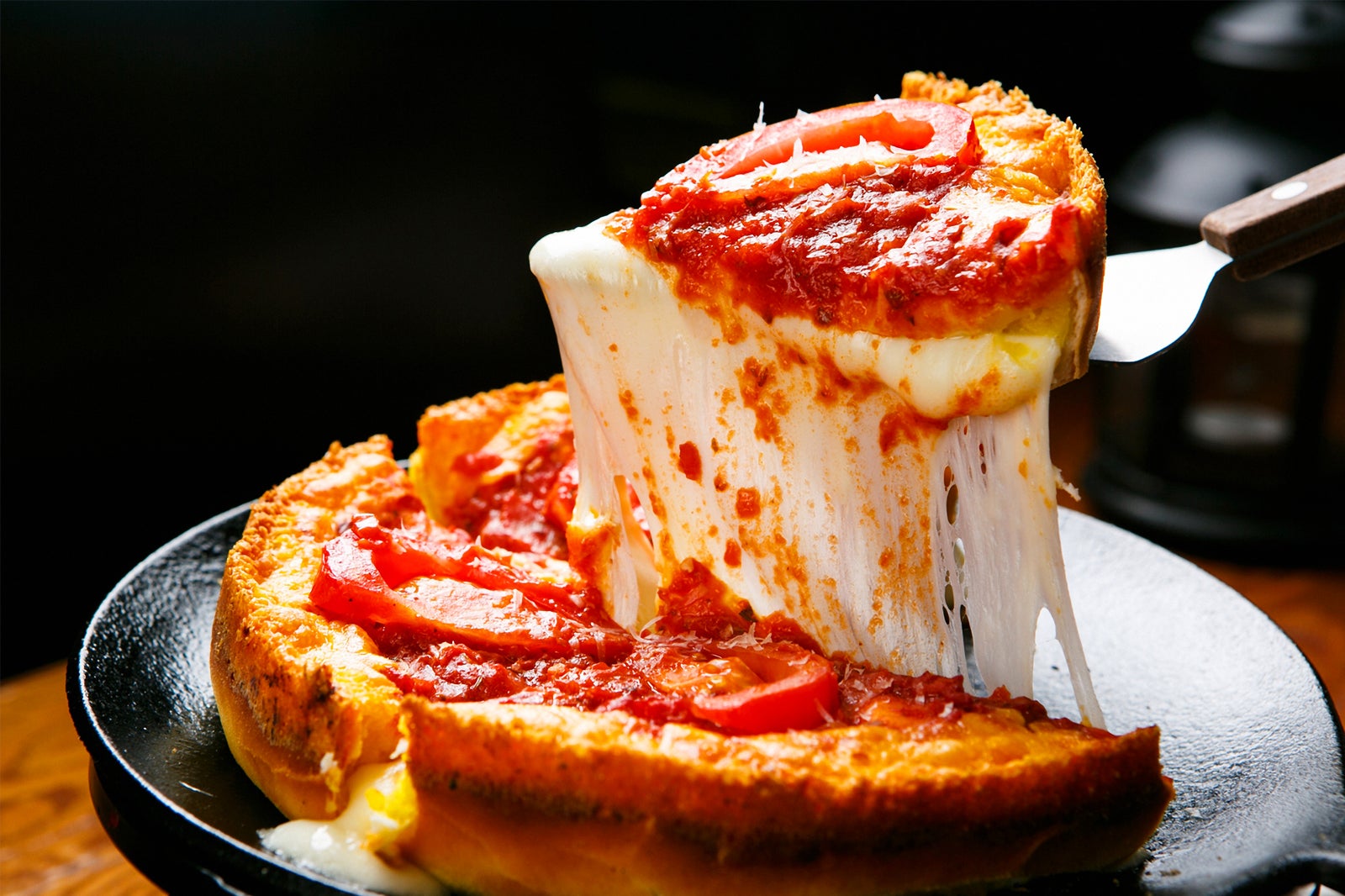 Chicago may be famous for its deep-dish pizza, but it's worth venturing to the rest of the city's burgeoning food scene. You'll find all sorts of cuisines offered by mom-and-pop restaurants unique to Chicago. Of course, you should sample a few slices of thick, cheesy goodness while you're here. Even so, you can find other types of pizza, like stuffed or pan pizza as well.
Other signature dishes to taste during your time in Chicago include Italian beef sandwiches, jibarito sandwiches, and carne asada tacos. Thousands of restaurants, food trucks, and food festivals make the culinary scene here one of America's best. West Loop, Pilsen, and Lincoln Park are just a few neighbourhoods with dozens of fabulous eateries.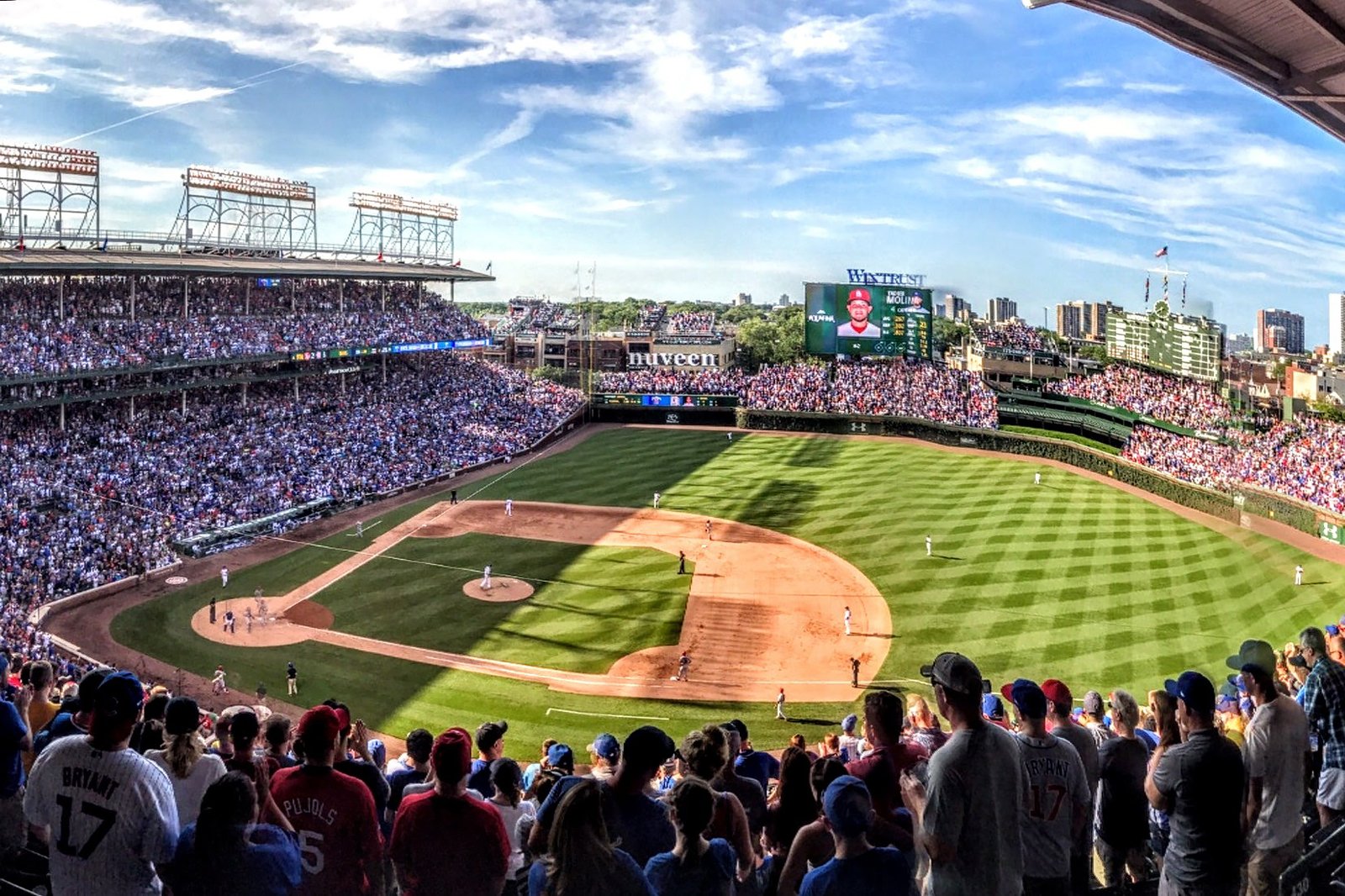 Skipping Wrigley Field would be a travesty even if you don't care for the game of baseball. First opened in 1914, the stadium is among the most recognised landmarks in Chicago and American professional sports. It's currently the 2nd oldest stadium in Major League Baseball and has witnessed many historic Cubs moments. Wrigley Field also became a National Historic Landmark in 2020 for its significance in Chicago history.
Don't make the rookie mistake of buying Cubs tickets in advance before your trip. There are many day games on the schedule, and tickets rarely sell out. You can snag a great seat for a quality price by walking up to the box office the day of the game.
Read more
3
Putting ketchup on your hot dog
Chicagoans cringe at ruining a perfect Chicago-style dog's flavour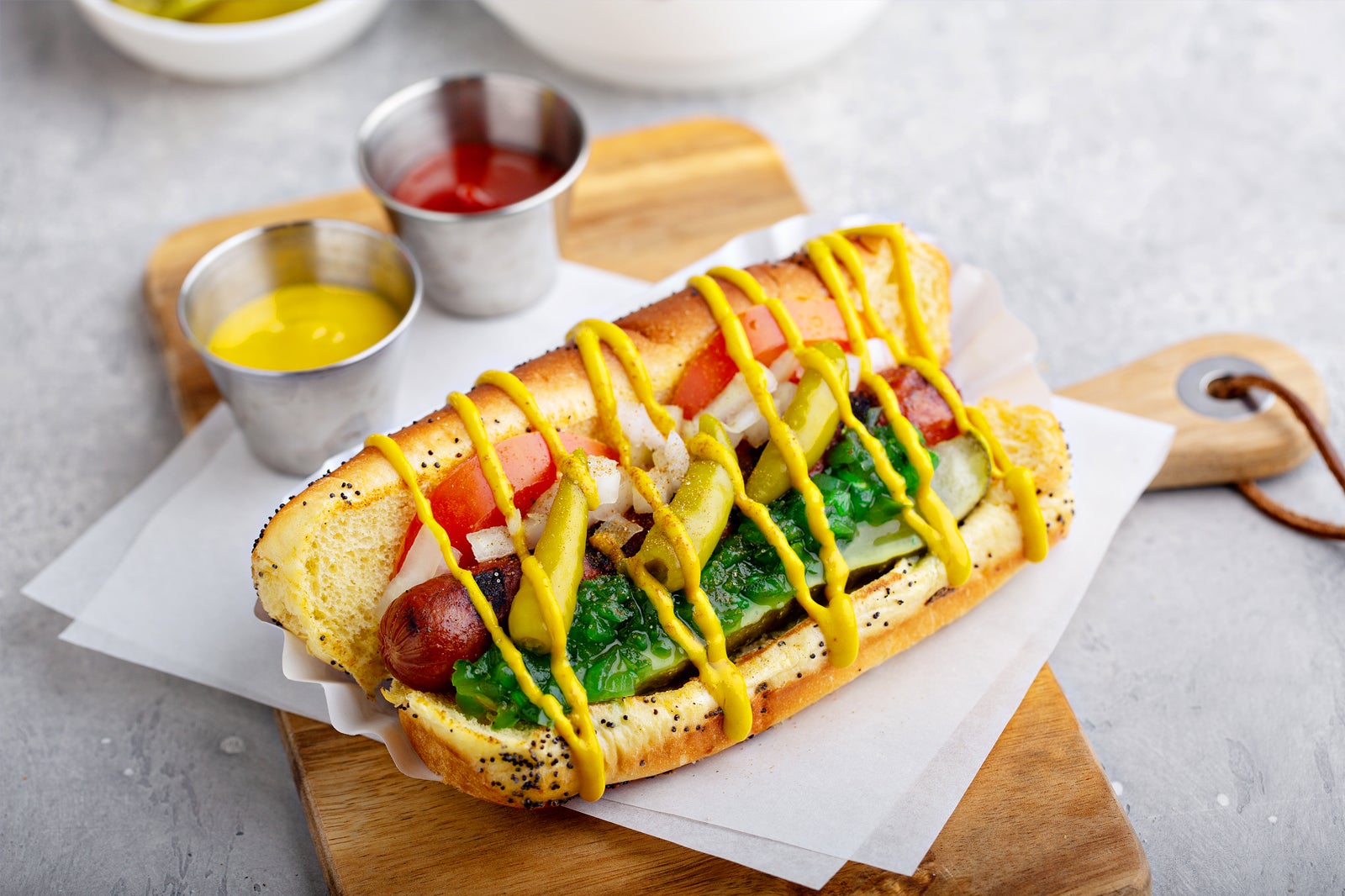 One of the most infamous faux pas in Chicago is dousing ketchup on your hot dog. It's something you don't do in the "Windy City," and you'll get strange looks reaching for that particular condiment. The city has a distinct style of hot dog that's also a local pride, and they just cringe at ruining the recipe. Some hot dog stands won't even provide ketchup – or flaunt signs discouraging its use!
What exactly comes with a Chicago dog? The list of condiments includes chopped onions, yellow mustard, sweet pickle relish, tomato slices, sport peppers, dill pickle, and a dash of celery salt. For your visit to Chicago, hold the ketchup if you're craving a savoury hot dog.
4
Shopping only on Michigan Avenue
Chicago has many shopping districts with a local flair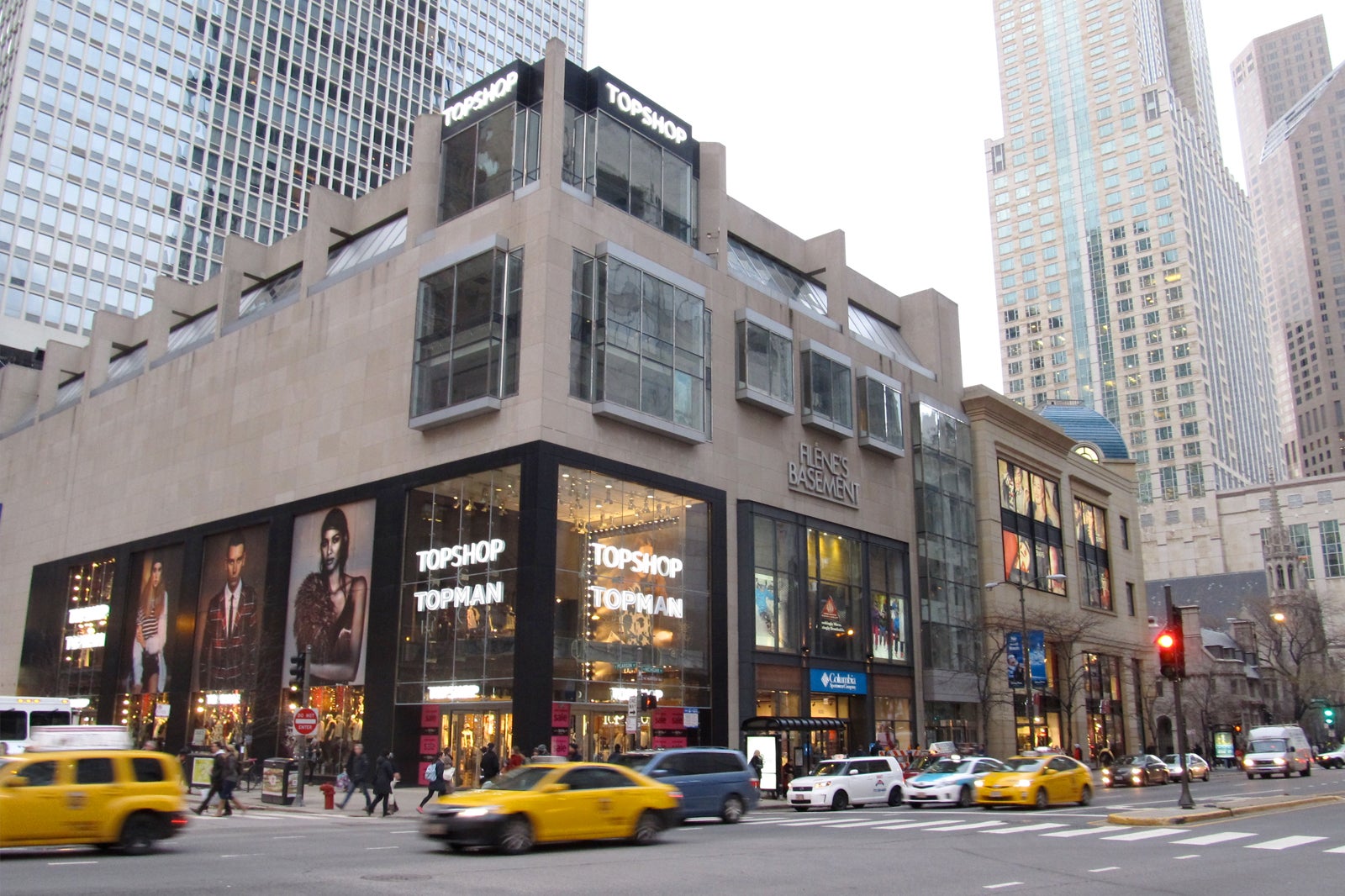 Michigan Avenue is home to the Magnificent Mile, Chicago's premier shopping district. However, the commercialised area has become riddled with mainstream brands that you can find anywhere. To get a more local shopping experience, venture to other districts for independent stores and boutique shops. Whether you're searching for something unique or for the family, there are tons of gifts for sale.
Bucktown and Wicker Park host a vibrant shopping scene of vintage stores, hip boutiques, record stores, and bookshops. Widely known as Chicago's hipster epicentre, this area is bound to entertain you with its personality. Don't forget about Lincoln Square, where you can browse through boutiques and galleries ran by local artisans.
photo by Ken Lund (CC BY-SA 2.0) modified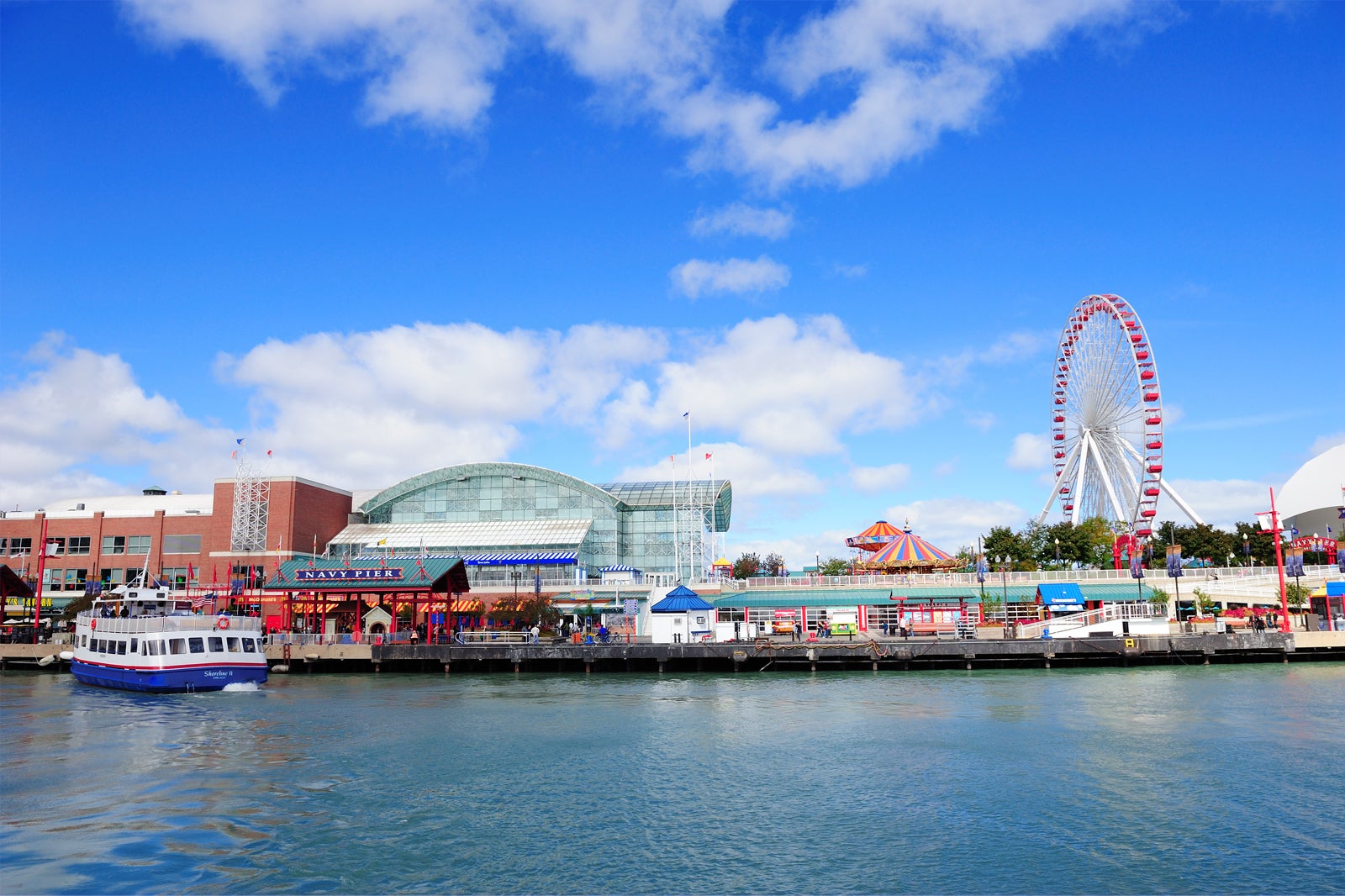 Guidebooks rave about the Navy Pier as one of Chicago's premier attractions. Sure, it's a must-see. But locals say it's a tourist trap. Although the 3,300-ft pier on Lake Michigan has several enjoyable sights, be prepared to empty your wallet. You'll hear locals complain about the unreasonable prices for food, bottled water, parking, and more there. The overwhelming crowds also factor into the Navy Pier's reputation as a hyped attraction.
Touristy souvenir shops with tacky gifts make it feel like they're just after your money. On the bright side, the Navy Pier does offer some fabulous views of Lake Michigan and the Chicago skyline. But knowledgeable visitors will recommend that you avoid the pier unless you're taking a boat cruise.
Read more
6
Saying that the NYC skyline is better
Chicagoans love their world-renowned architecture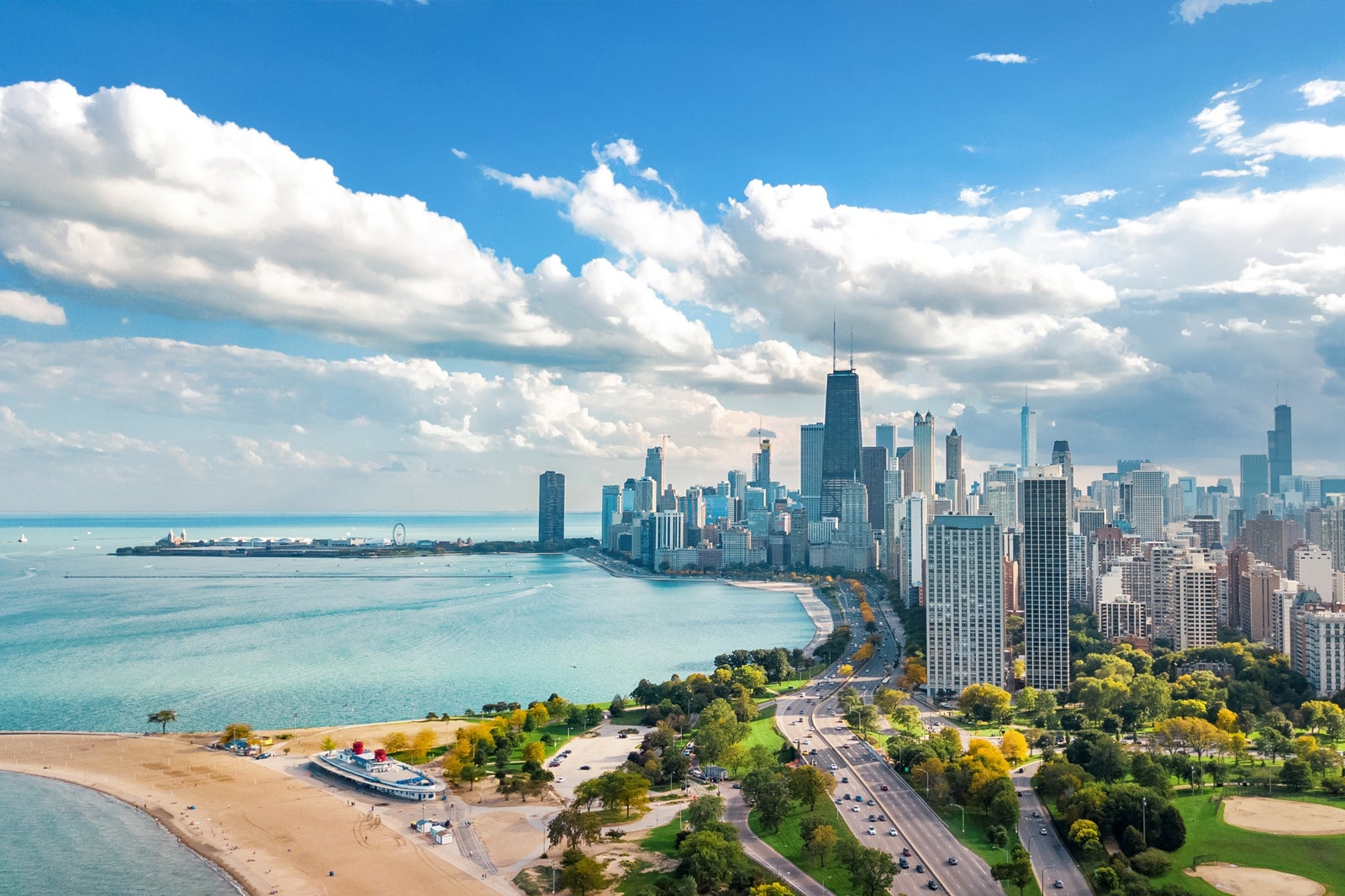 Chicago takes pride in its architecture, and some locals take offence to visitors saying the NYC skyline is better. The bulk of America's skyscrapers are based in Chicago and New York City, and their skylines are the country's most impressive. Chicago has long had the nickname "Second City," but locals don't feel the need to compete with NYC.
The city's iconic buildings like the Willis Tower, John Hancock Center, Vista Tower, and the neo-Gothic Tribune Tower are some of the tallest structures in the world. One of the coolest ways to admire the skyscrapers is on a Chicago River kayak tour. Cruising the waterways will give you a stunning vantage of the buildings, and you'll understand why Chicagoans cherish them.
The Willis Tower Skydeck is the roof of Chicago, but it's not the only place for an incredible view. Overpriced tickets and extremely long lines can make visiting the Willis Tower a frustrating endeavour. Plus, it doesn't have the grandiose title of America's tallest building anymore. For shorter wait times, a trip to the nearby John Hancock Center offers equally stunning views.
The skyscraper sits beside Lake Michigan, and the 360 Chicago Observation Deck offers a spectacular panorama from a height of 94 floors. With clear skies, you can gaze at Indiana, Michigan, Wisconsin, and other parts of Illinois on the horizon. Head up to the Signature Lounge to sip a refreshing cocktail while admiring the Chicago skyline.
Read more
8
Renting a car in Chicago
Chicago has a fantastic subway system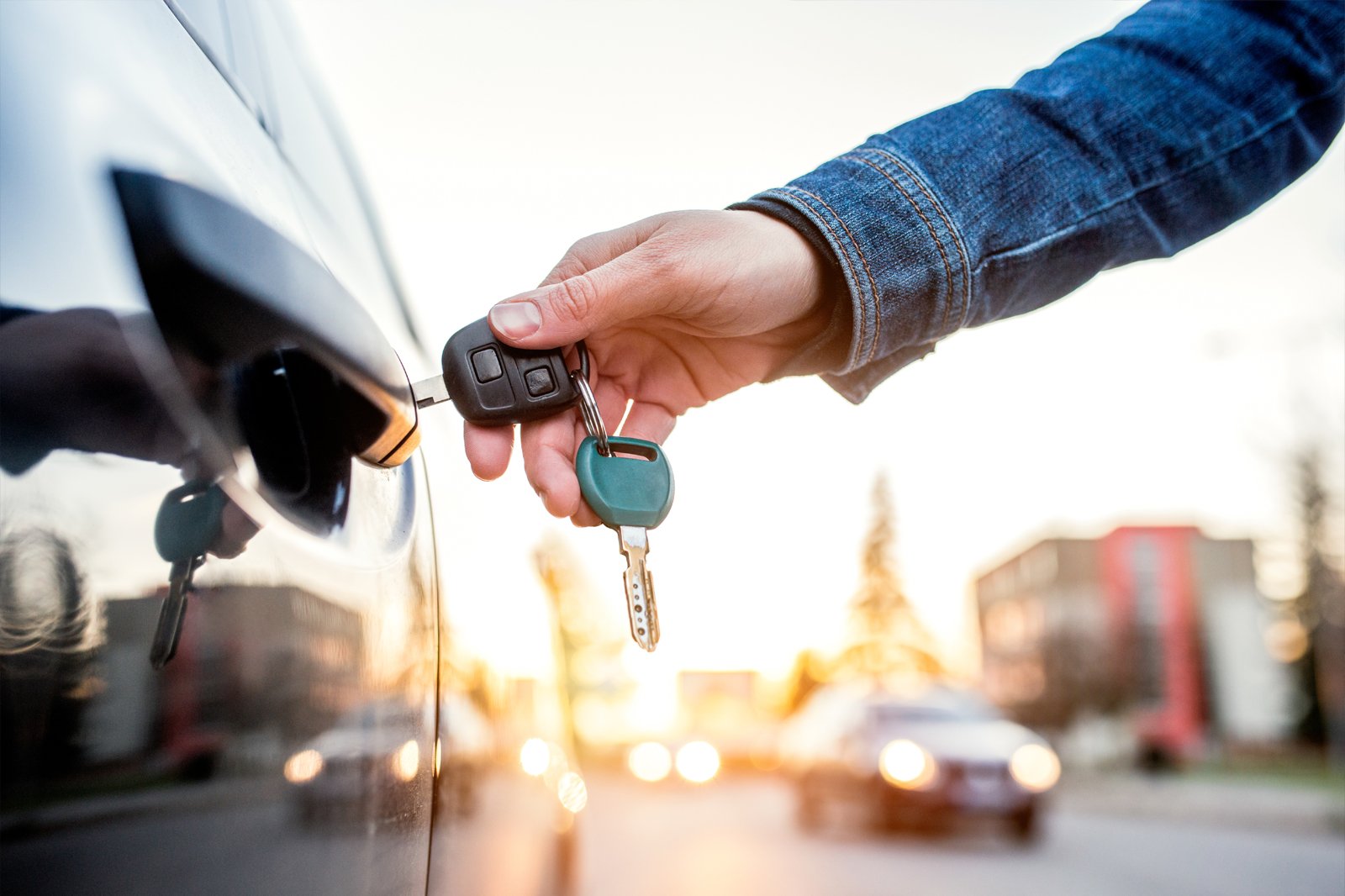 Unless you plan on venturing outside city limits, renting a car in Chicago will be a disaster. Chicago is a booming metropolis and one of America's largest cities by population. Congested traffic comes with the crowds, and you'll waste lots of time and energy driving around Chicago. Parking in big American cities often feels like price gouging, and Chicago is no different.
Stick with public transit to get around and eliminate the stress of worrying about a car. The Chicago Transit Authority (CTA) includes bus and rail lines to reach neighbourhoods across the city. Chicago also offers plenty of rideshare services to travel by car.
9
Missing out on the Pedway
Move around the Loop using this urban planning masterpiece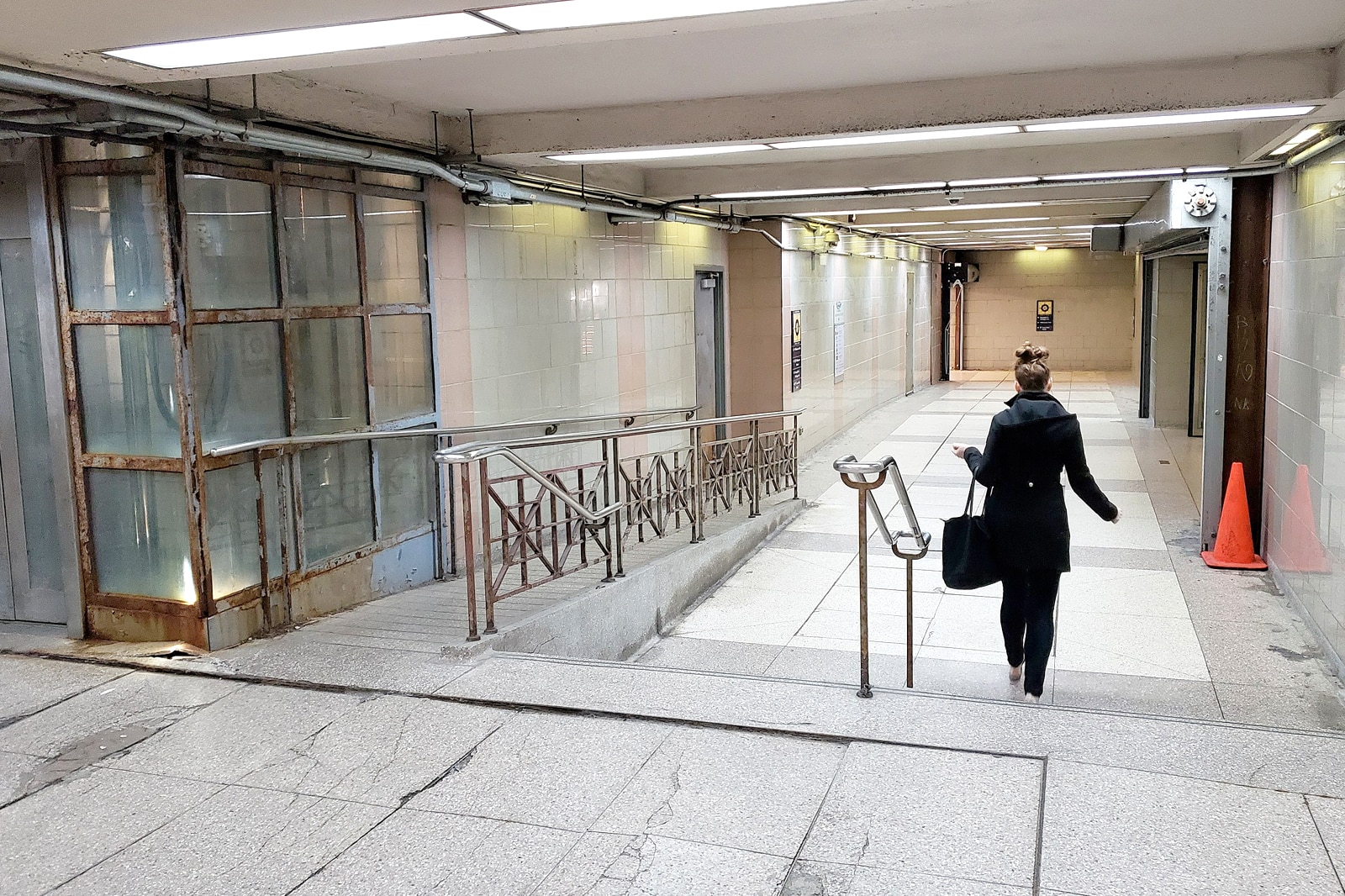 The Pedway might be the most fascinating sight in Chicago, though not many locals know it exists. Consisting of underground tunnels and overhead bridges, the Pedway covers about 5 miles in the Central Business District. The ingenious system of walkways protects Chicagoans from brutal winter conditions. It stretches for 40 blocks and lets you move from building to building within the Loop.
This vibrant section of Chicago features world-class restaurants, beautiful architecture, and cultural institutions. If you have a day of horrid weather, you can still move around at ease with a roof over your head. Even on a sunny afternoon, it's worth wandering the Pedway to appreciate the innovative urban planning development.
photo by SecretName101 (CC BY-SA 4.0) modified
10
Wearing a Packers jersey
Prepare to be ridiculed by die-hard Chicago Bears fans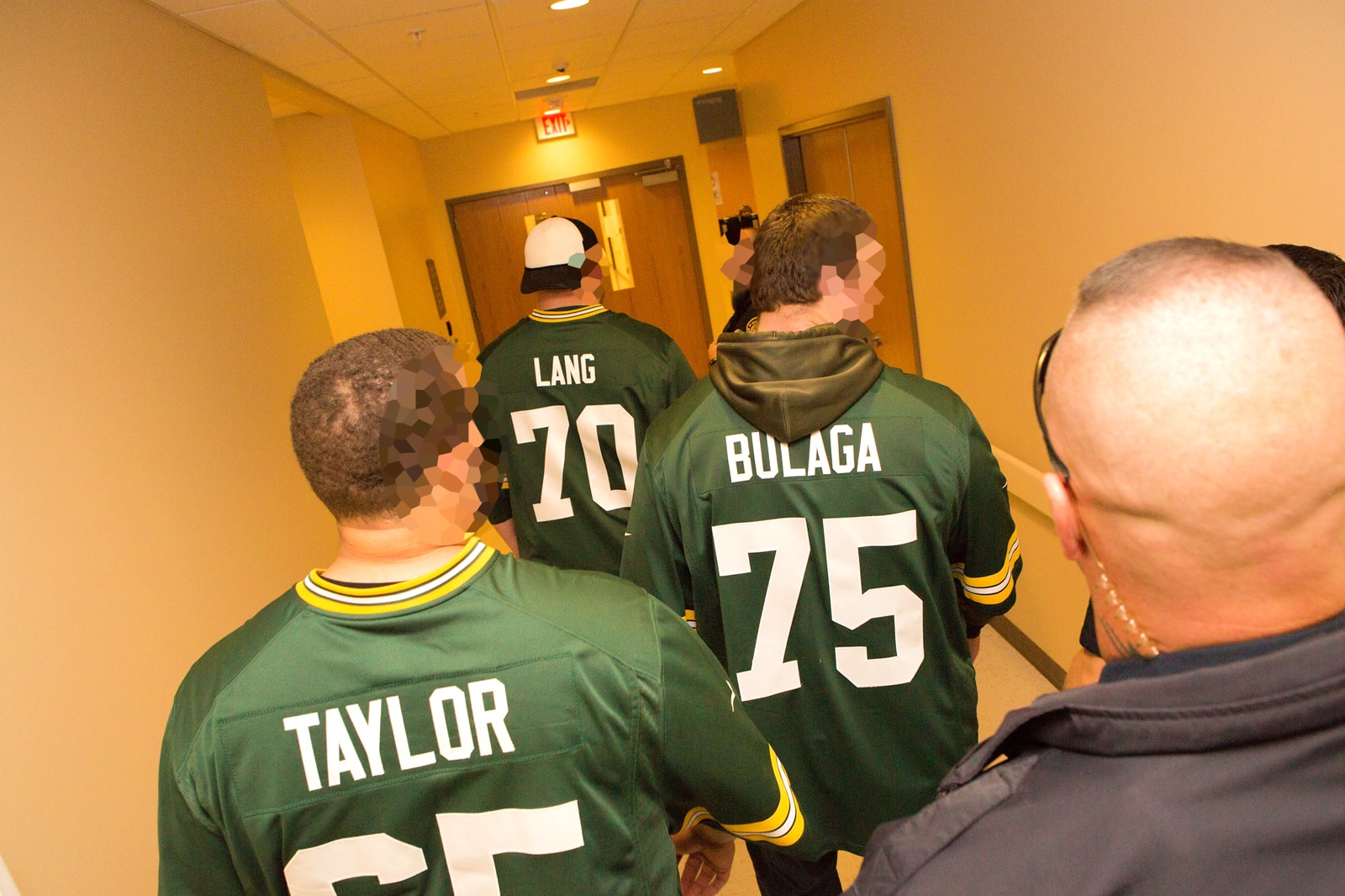 Chicagoans passionately support "Da Bears" and don't take too kindly to anyone who wears a Packers jersey. The heated rivalry is the NFL's oldest, with their 1st meeting dating back to 1921. Chicago takes pride in all their sports teams, and it's hard to find an archenemy more hated in town than the Green Bay Packers.
If you're brave enough to sport a Packers uniform or wear a cheesehead hat, expect to get an earful. Wisconsinites may get a pass but save yourself the drama if you're a fair-weather fan from somewhere else.
photo by Milwaukee VA Medical Center (CC0 1.0) modified
Back to top