Memphis Travel Essentials
Useful Information to Help You Start Your Trip to Memphis
Our Memphis Travel Essentials lays out the essential information you need to help you plan your trip to one of the most popular destinations in Tennessee, USA. No matter how frequently you travel, some questions will always need answers: What's the weather like? How can I get from Memphis International Airport to my hotel? What currency and type of plug do I need?
We have all these answers plus other basic info about the best time to go, getting there, getting around, and a few useful travel tips. You'll also learn about the most popular landmarks in Memphis such as Graceland, the Stax Museum of American Soul Music, and Sun Studio. It's all compiled in this Memphis Travel Essentials. After reading this short and easy-to-read guide, you will be a little more prepared to start your trip to Memphis.
1
When is the best time to travel to Memphis?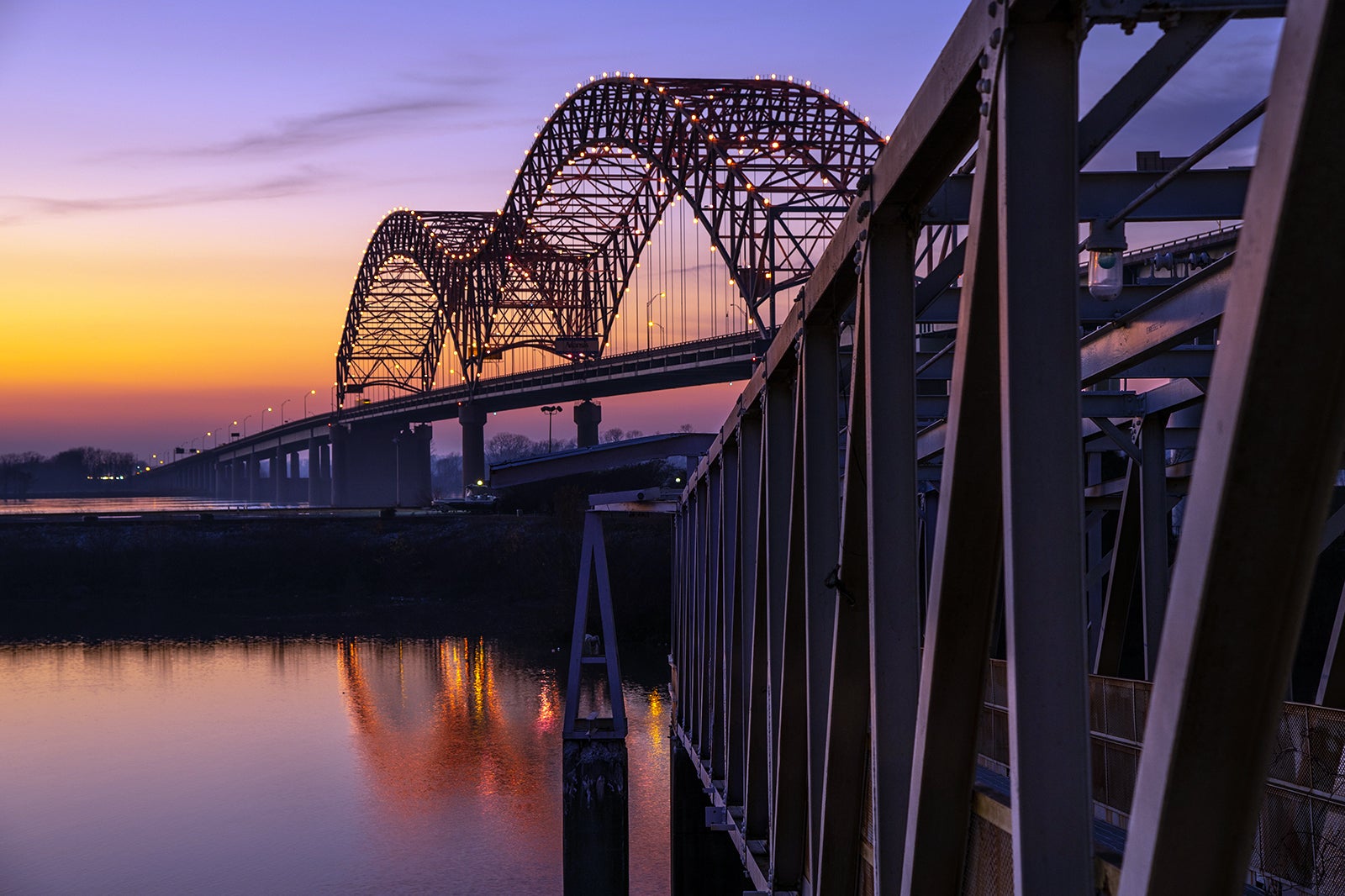 Memphis has a humid subtropical climate with average temperatures ranging between 41°F in winter and 82°F in summer.
Rain is spread evenly throughout the year with an average of between 7 and 10 rainy days per month. Thunderstorms are expected in spring and summer. On the warmer side, there's an average of around 65 days per year of highs above 90°F, most of them in July and August.
The high season runs from June to September with a peak in prices for hotels and crowded attractions. Book your accommodation far ahead if you plan to attend the extremely popular Elvis Week held in August.
The best times to visit Memphis are April–May, and October–November, right before and after the peak season. Although the weather conditions are more capricious, you can still benefit from decent flight and accommodation rates around these times.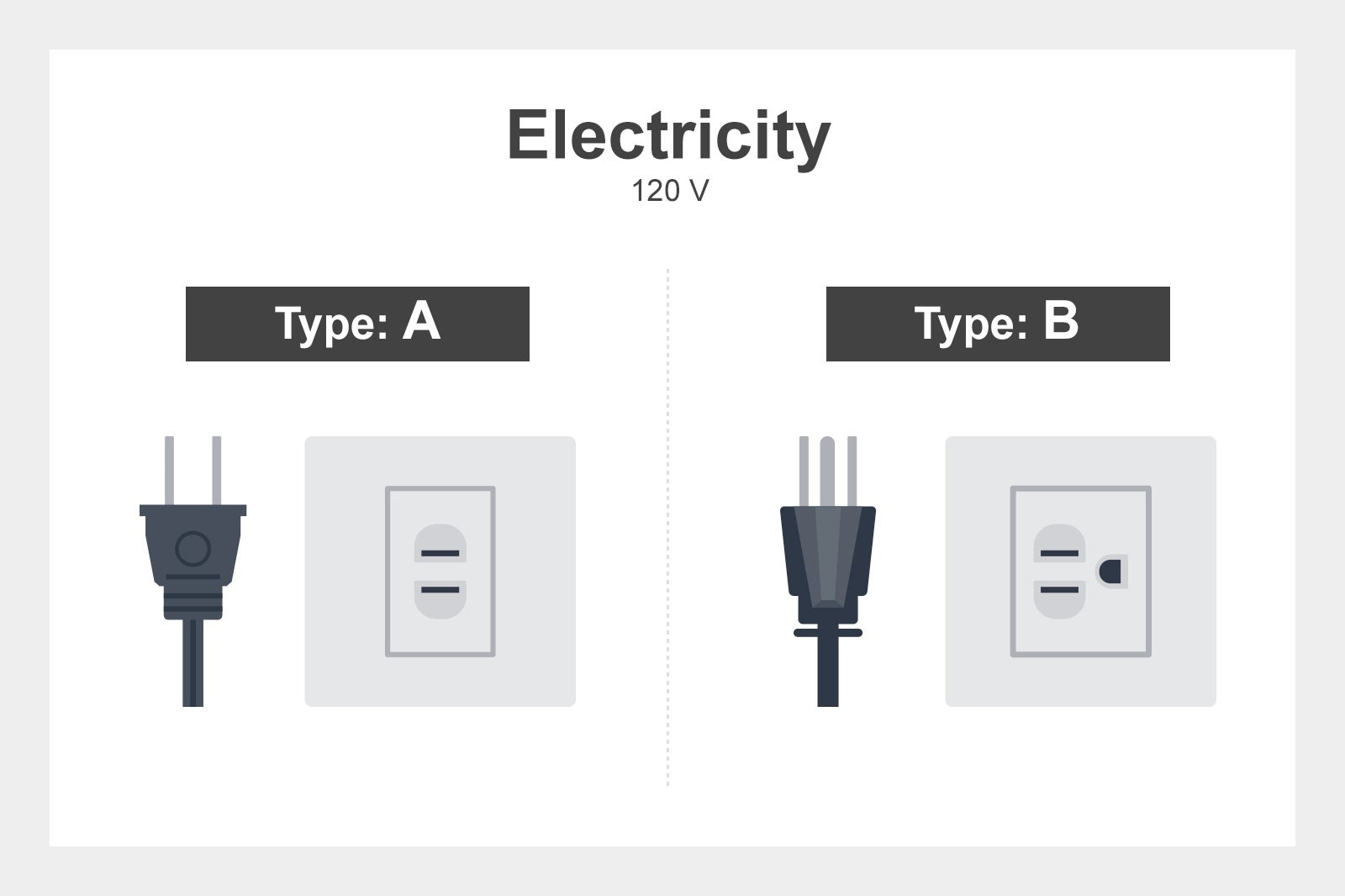 Plug type: A and B
Electricity: 120 V
Currency: United States Dollar (US$)
International dialling code: +1 901
Emergency telephone number: 911
3
How to get to my hotel in Memphis?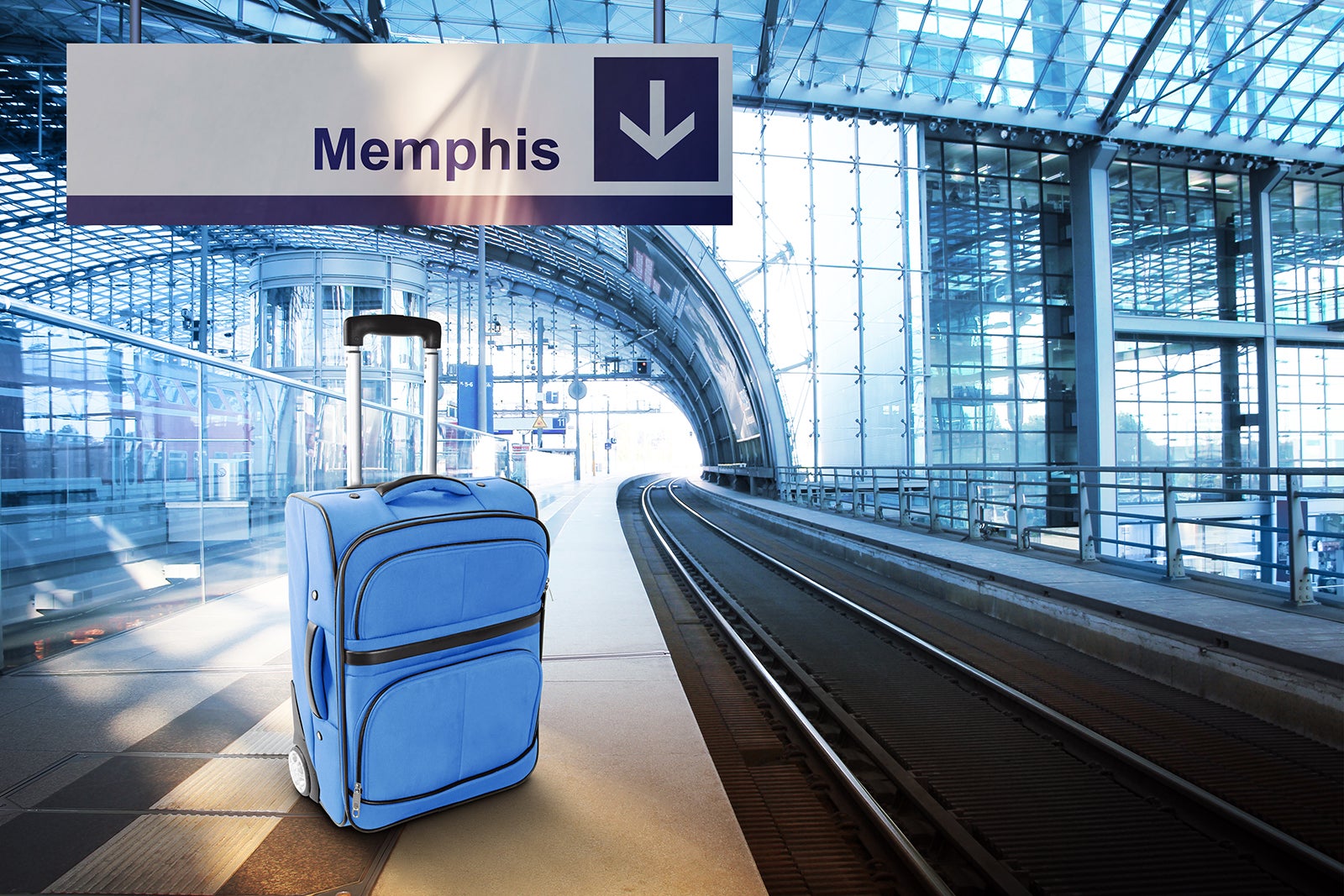 Memphis International Airport is the main arrival hub in Memphis. It's a joint-use airport 10.6 miles southeast of the city centre or a 14-minute transfer via the Interstate 69 highway.
You can also get to Memphis by train. Memphis is a stop on the City of New Orleans route that links Chicago to New Orleans.
If you're on a budget or want to travel through the states as the authors of the Beat Generation did in the post-war era, you can get to Memphis by Greyhound or other interstate coach companies.
Memphis International Airport (MEM)
Memphis International Airport is one of the busiest cargo airports in the USA and is one of the busiest passenger airports serving Tennessee. The airport has 4 runways and 1 terminal. It's served from most major cities in the States and by a flew flights from Canada.
A good choice of ground transport options is available for you to get to your hotel from MEM depending on your budget:
A handful of taxi companies under contract at MEM wait in front of the concourse B baggage claim area.
Rideshare services Uber and Lyft operate at MEM. Their pick-up areas are outside each of the A, B, and C ticketing lobby exits on the outer commercial drive.
You can find a large choice of cars, limos, and shuttles at the airport. They can be found in the baggage claim area near the exits.
Memphis Area Transit Authority (MATA) runs a public bus that departs in front of Terminal C at the baggage claim level.
The Ground Transportation Center houses counters of major rental car companies. Get to the B Terminal and proceed to the lower level. Then, follow the 'Rental Cars' sign.
Memphis Central Station
Memphis Central Station is at 545 South Main Street in the South Main Arts District. It's a registered historic building that dates back to 1914. It's served 3 days a week by Amtrak's City of New Orleans route between Chicago and New Orleans. It's southbound in the mornings and northbound in the evenings. Besides Memphis, the train stops at Champaign-Urbana (IL), Carbondale (IL), and Jackson (MS).
Taxis, rideshares, and public buses are available from the station to get you to your hotel.
Memphis Bus Station
Memphis Bus Station sits on 3033 Airways Boulevard right next to the airport. It's not only served by Greyhound but also by MegaBus and other interstate coach companies. From here, you can gain access to the same transfer options as you'd find at the airport.
4
How to get around Memphis?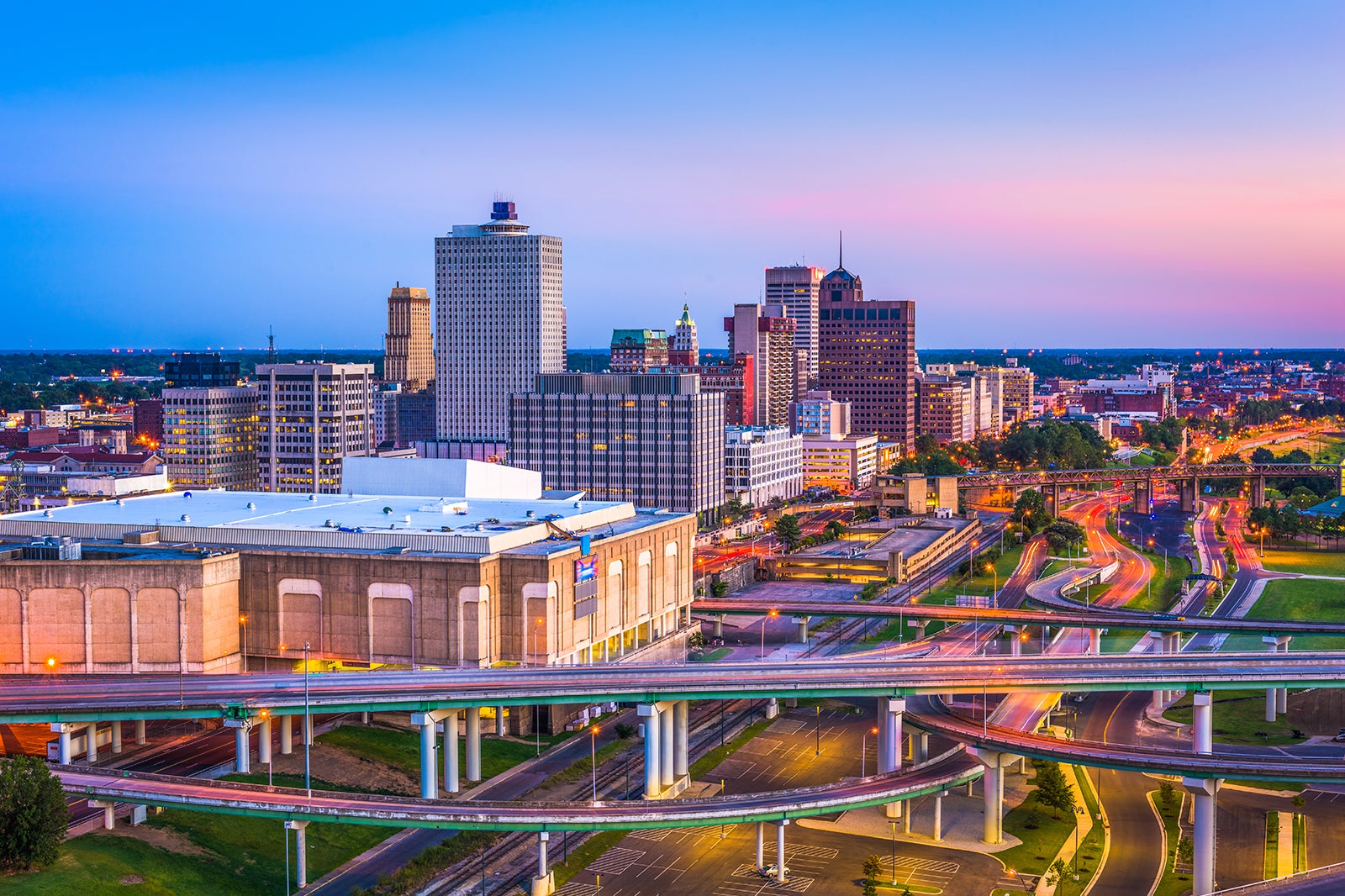 Travel tips
Covering an area of about 1.5 square miles, Downtown Memphis can easily be explored on foot. Home to the Memphis Rock 'n' Soul Museum and the Memphis Music Hall of Fame, plus an excellent choice of restaurants, bars, and shops, you'll find many things to see and do in Memphis' city centre.
Memphis also features options for all budgets to get around the city and its surroundings.
Taking a taxi in Memphis
Memphis has no shortage of taxi companies, such as Bluff City Taxi (+1 901-566-9000), Yellow Cab (+1 901-577-7777), ASAP Car & Taxi Service (+1 901-428-1107) (+1 480-999-5113), and many more. You can find taxi lines in front of hotels and attractions. You can also easily hail one down the street.
Convenient yet rather expensive, getting around the city by taxicab is not your best option if you're on a tight budget. Average tipping is around 15% of the taxi fare. Credit cards are accepted by most taxi drivers.
Uber and Lyft are the 2 main ridesharing apps used in Memphis. Their rates are slightly cheaper than standard taxicabs. Note that taxis and shared rides are good options for enjoying Memphis' nightlife scene.
Travelling by bus and trolley in Memphis
Memphis Area Transit Authority (MATA) runs the Memphis public transportation network. It features both bus and trolley services. It takes you anywhere in and around the city as the MATA covers an area of 280 square miles via more than 30 routes.
The MATA Trolley operates on 3 routes in the city centre: Main Street Rail Line, Madison Avenue Shuttle Line, and Riverfront Line.
Without a doubt, travelling by bus and trolley is the most economical way of getting around Memphis. There are 1-ride tickets up to 3-day passes that can be purchased directly on board the bus and trolley. Other ticketing options are available at the William Hudson Transit Center.
Memphis Hop
If you plan to visit the main attractions in the city, a hop-on/hop-off tour bus is available. It has stops at places of interest including Graceland, Sun Studio, and Bass Pro, just to name a few. The service is called Memphis Hop, which operates Wednesday–Saturday from 10 am to 5.30 pm.
Renting a car in Memphis
Thanks to its easy-to-navigate road network and plenty of parking spaces, Memphis is a car driver's haven. Renting a car is, therefore, the best option to explore the city and its surroundings. It's certainly more expensive than public transport, yet it gives you the freedom to go anywhere and whenever you please.
Foreigners are allowed to use their standard driving license in Tennessee. Car rental companies can be found at the airport and in the city centre. You can avoid heavy traffic if you drive outside rush hours.
Cycling around in Memphis
The Memphis area offers almost 400 miles of bike lanes. The city features a bicycle-sharing programme named Explore Bike Share. You just need to install the BCycle app on your phone to use this service.
You can also find many bike-rental shops such as Greenline Bike Rentals at Shelby Farms Park and Hyde Lake Wheel House.
5
What are the main annual events in Memphis?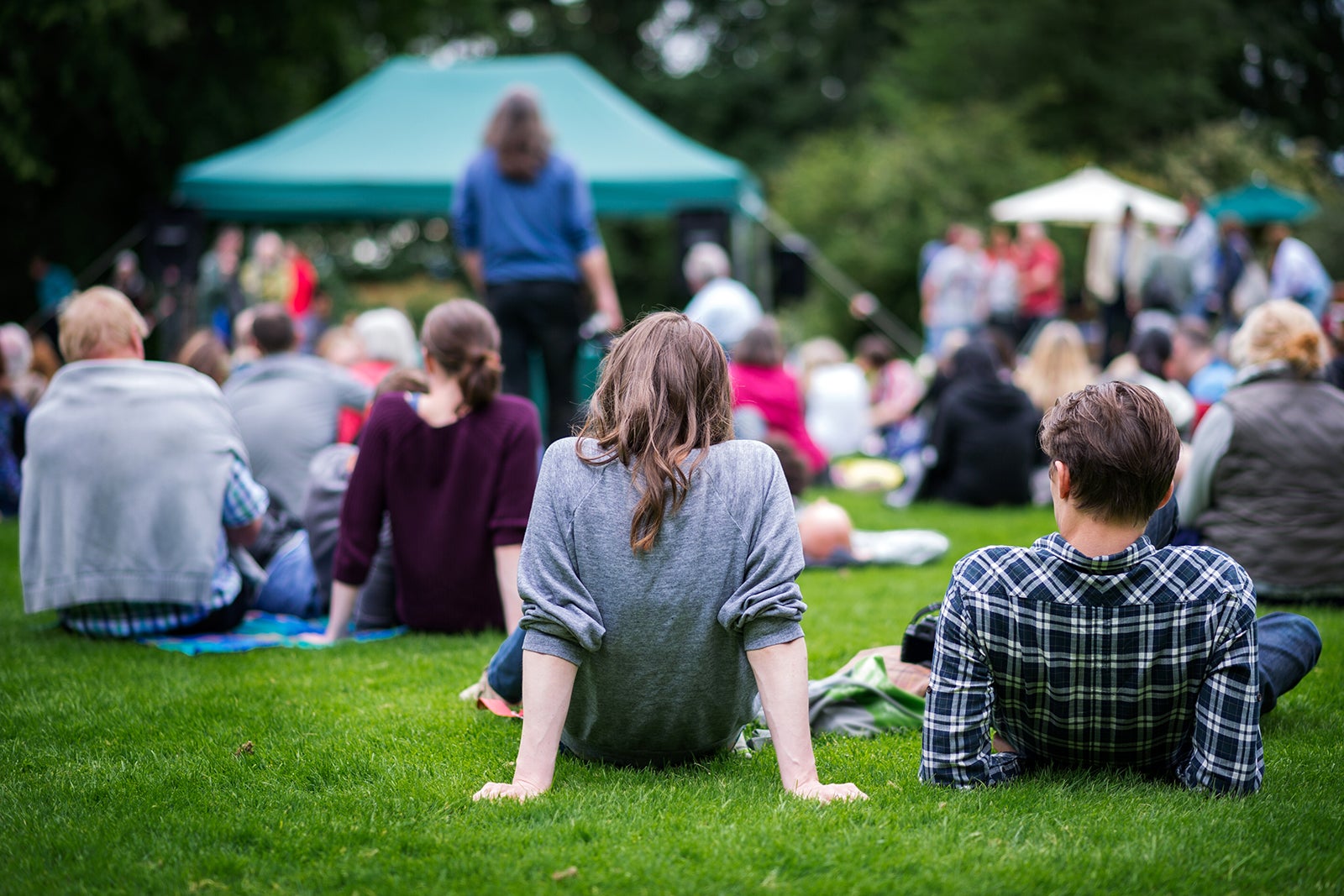 Vintage 901
April
A 3-day classy rendezvous of gourmets, wine lovers, and music aficionados in Memphis. Enjoy delectable dishes and fine wines while listening to the harmonies of soul and jazz.
Where: various places in South Main Historic Arts District
Elvis Week
August
Elvis fans from all over the world come to Graceland and celebrate the memory of the "King of Rock and Roll" through tribute-artist contests, live performances, tours, and other exciting events.
Where: Graceland
RiverArts Fest
October
A street festival showcasing over 180 artists working on various media, from wheel pottery and metalsmithing to painting and more. A free interactive art station keeps kids busy alongside live music performances.
Where: South Main Historic Arts District
6
What are the main landmarks in Phoenix?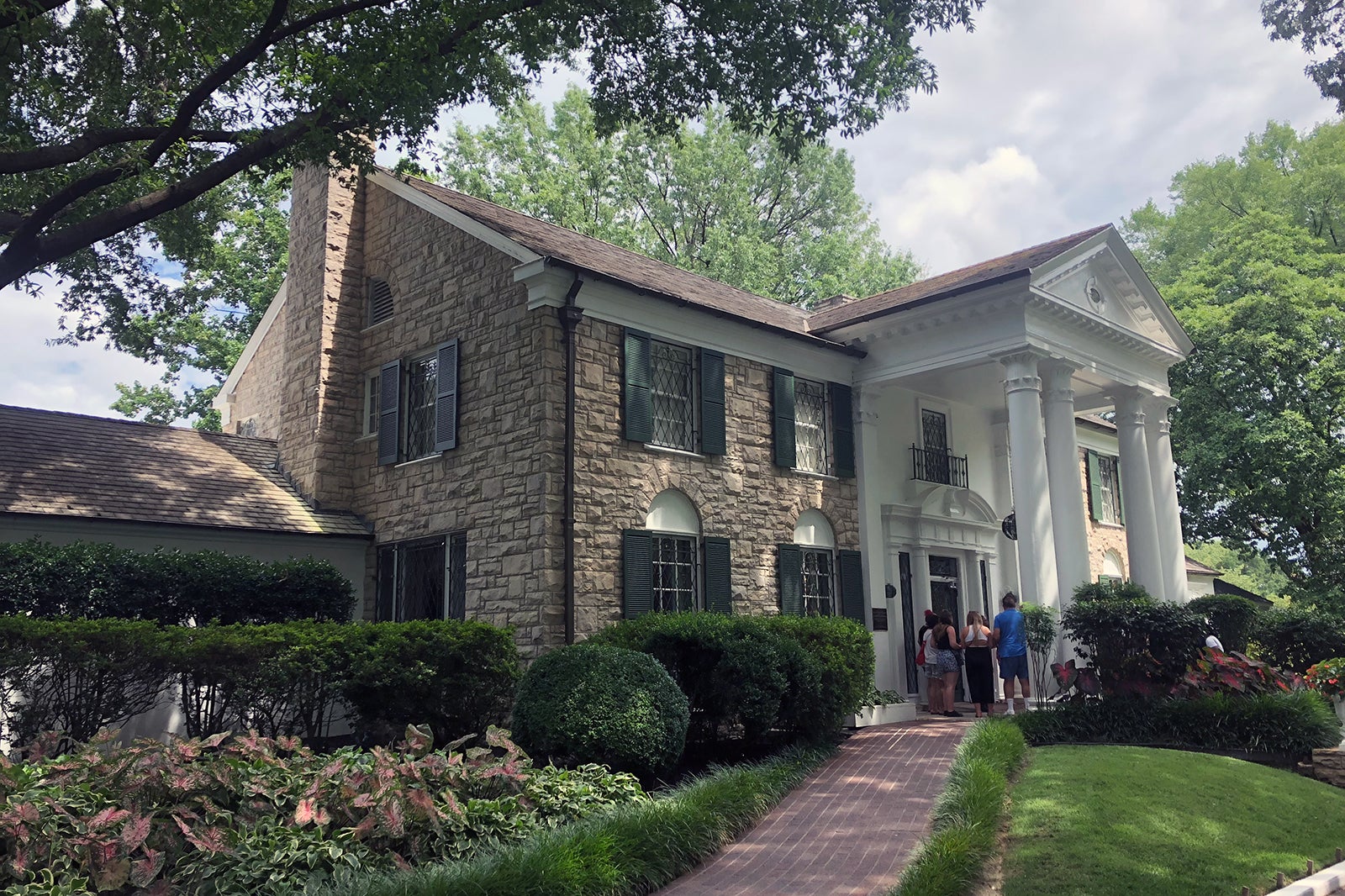 Graceland
The former home of Elvis Presley displays the iconic musician's record collection, accolades, and personal items. Self-guided tours of the Memphis landmark are available.
Stax Museum of American Soul Music
A museum that occupies the site of Stax Records Studio and which pays tribute to local legends such as Otis Redding and Carla Thomas. It features stage costumes, musical instruments, vintage recording equipment, and interactive exhibits.
Sun Studio
A recording studio founded in 1950 by Sam Philips that has launched the careers of many music icons, including Elvis Presley, Johnny Cash, and Jerry Lee Lewis. Memorabilia on display include a microphone used by Presley.
Broad Avenue Arts District
An arts district in downtown Memphis with over 70 locally-owned shops, restaurants, cafés, and bars. Many have quirky murals and art installations, making them excellent backdrops for travel photos.
photo by Bjoertvedt (CC BY-SA 4.0) modified
Back to top