10 Best Things to Do in New York for Couples
Great Ideas for a Romantic Trip to New York
New York is one of the most romantic cities in the world thanks to its vibrant atmosphere and incredible range of attractions. There's just so much to see and do here. Romance in New York depends a lot on the season, but no matter the weather, we have some excellent date ideas for you and your beau.
Many of these places have been immortalised in song or on the big screen, so it's easy to feel an instant connection with your surroundings as you stroll arm in arm. Take a look at the best couples' activities in New York, selected from across Manhattan and beyond.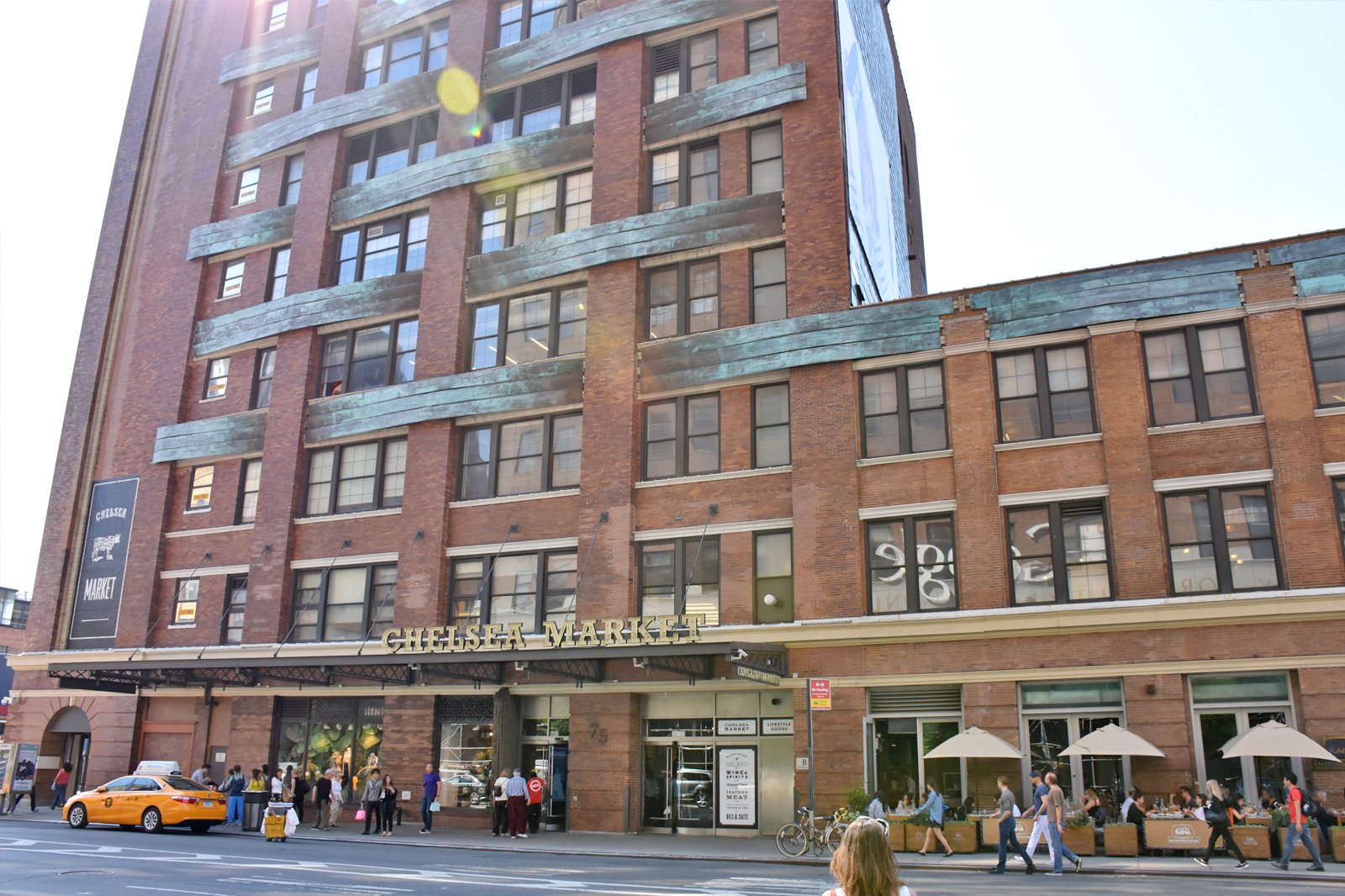 Couples
Shoppers
Photo
Food
Budget
Chelsea Market is filled with surprising treasures, no matter how often you visit. The urban setting is ripe for exploring. It's held in a disused biscuit factory close to the Hudson River and is a classic snapshot of New York. If you're looking to pick up some unique gifts, the vintage curios for sale will top any of the tat you might find in Times Square.
Don't make the mistake of eating on the way to the market because the excellent food halls serve up amazing snacks and bites from every regional niche. It's a great way to combine shopping, dining and sightseeing into one afternoon. There's live music on weekends, too.
Location: 75 9th Ave, New York, NY 10011, USA
Open: Monday – Saturday from 7 am to 2 am, Sundays from 8 am to 10 pm
Phone: +1 212-652-2110
photo by MusikAnimal (CC BY-SA 4.0) modified
2
Walk along The High Line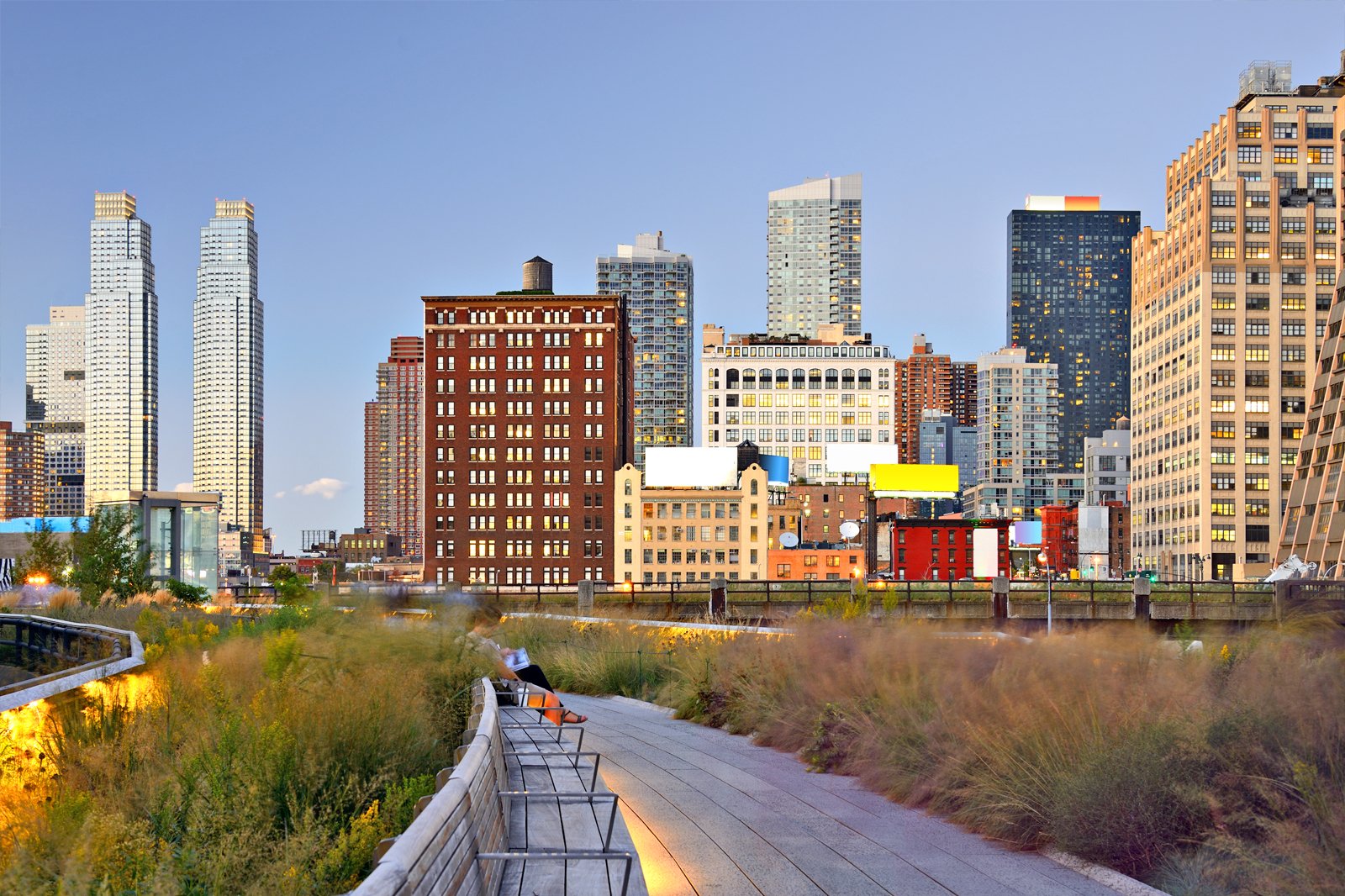 Couples
Photo
Budget
Adventure
Single
The High Line is an elevated walkway that cuts through many of Manhattan's most visited neighbourhoods. It was once the West Side Line train track, but was repurposed in 2009. It's an ingenious example of gentrification in New York, and a lovely place to stroll surrounded by greenery, with sights of New York all around you. It runs for 1.45 miles in total, from Washington Street in the south to 34th Street and 12th Avenue in the north.
Chelsea Market is roughly halfway along the track and is a nice place for a break. There are 11 different access points along the route, 5 of which are suitable for wheelchairs.
Open: Daily from 7 am to 7 pm in winter (extended opening hours in summer)
3
Be tourists at Rockefeller Center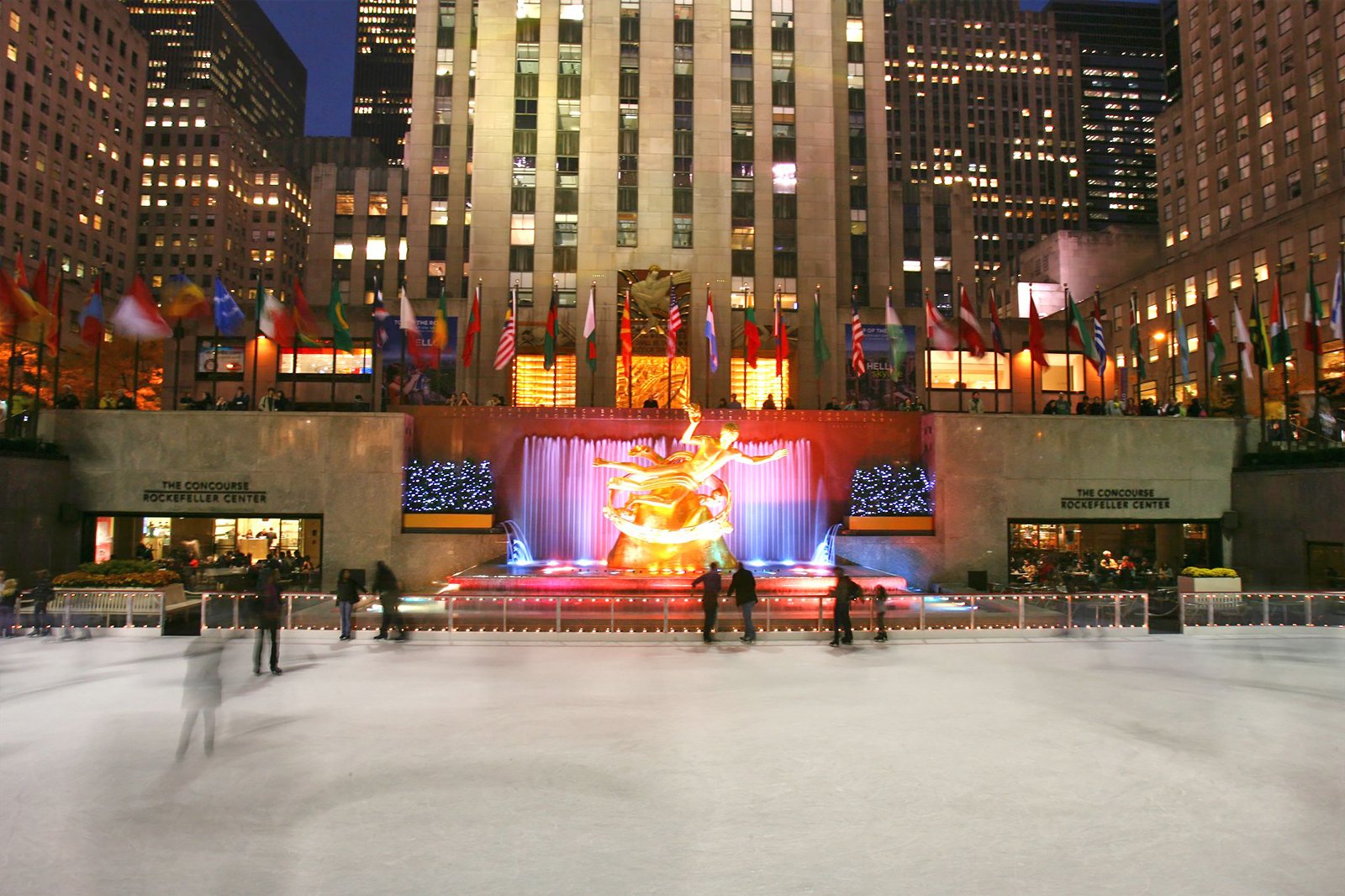 Couples
Families
History
Photo
Join the horde of tourists at one of New York's most famous and visited landmarks – the Rockefeller Center. This Art Deco masterpiece houses a shopping mall, several fancy restaurants, as well as NBC Studios, home of Saturday Night Live and Radio City Music Hall. The biggest attraction is probably Top of the Rock, a 260-metre-high observation deck with stunning views over Midtown Manhattan. Many people prefer this view over the Empire State Building, even though it's not as tall.
The Rockefeller Center is especially popular during the festive season thanks to its ice skating rink, huge Christmas tree, and hanging decorations.
Location: 45 Rockefeller Plaza, New York, NY 10111, USA
photo by Pierre Journel (CC BY 2.0) modified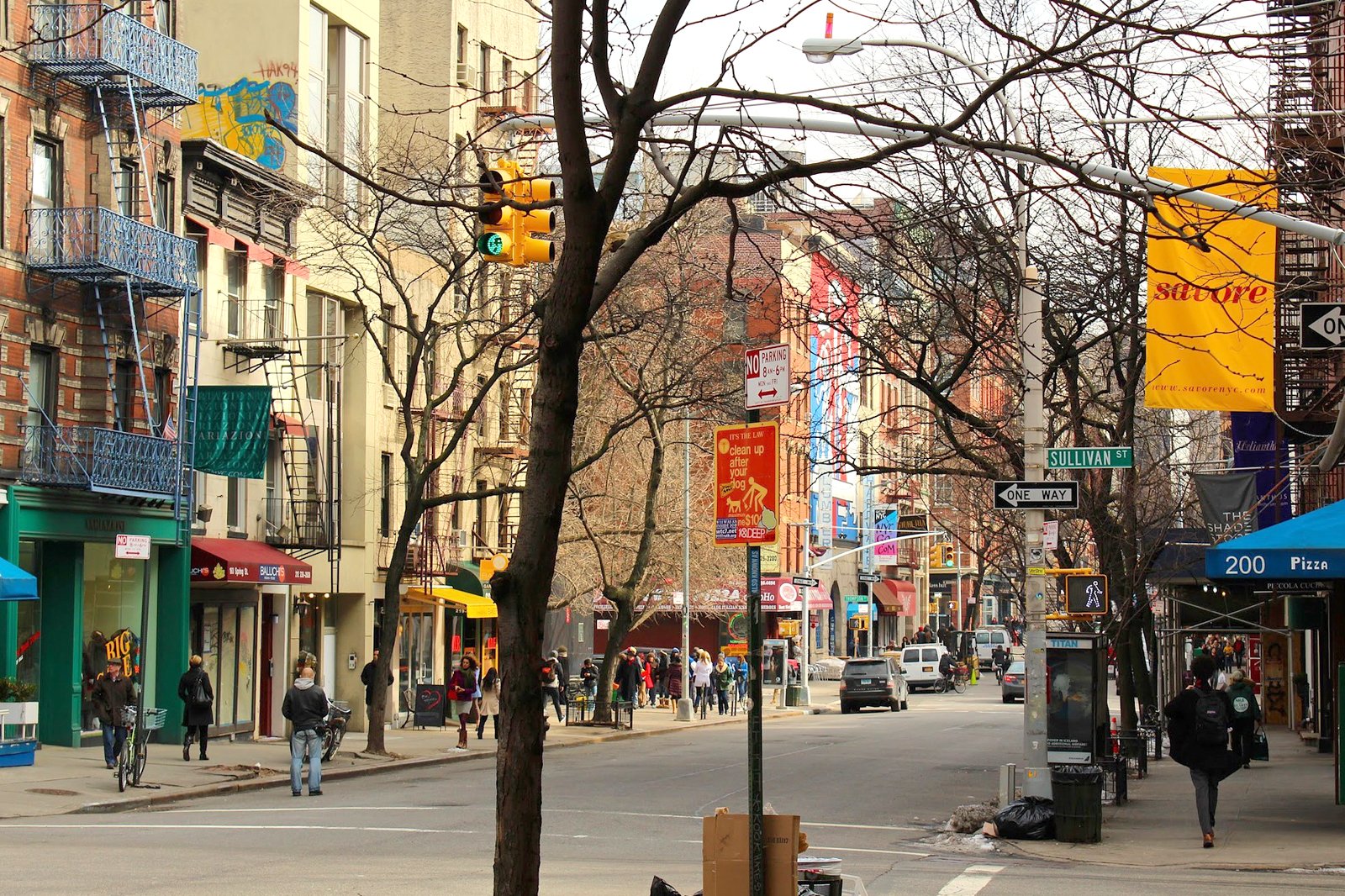 SoHo is a trendy district of Manhattan that is South of Houston Street – hence the name. The shopping options here offer an excellent variety of mid- and high-end fashion brands from across the world. You will find more affordable brands on Broadway, just south of Prince Street subway station, while more expensive boutiques from the likes of Chanel, Paul Smith and Louis Vuitton are a block to the west, on Greene Street.
Along with the famous brands, you can seek out independent stores selling anything from second-hand books to bold stationery, and several boutiques selling fashion jewellery. As SoHo blends into Little Italy, it's a popular idea to refuel on pizza at any of the pizzerias on nearby Broome Street.
5
Go on an old-school date to Coney Island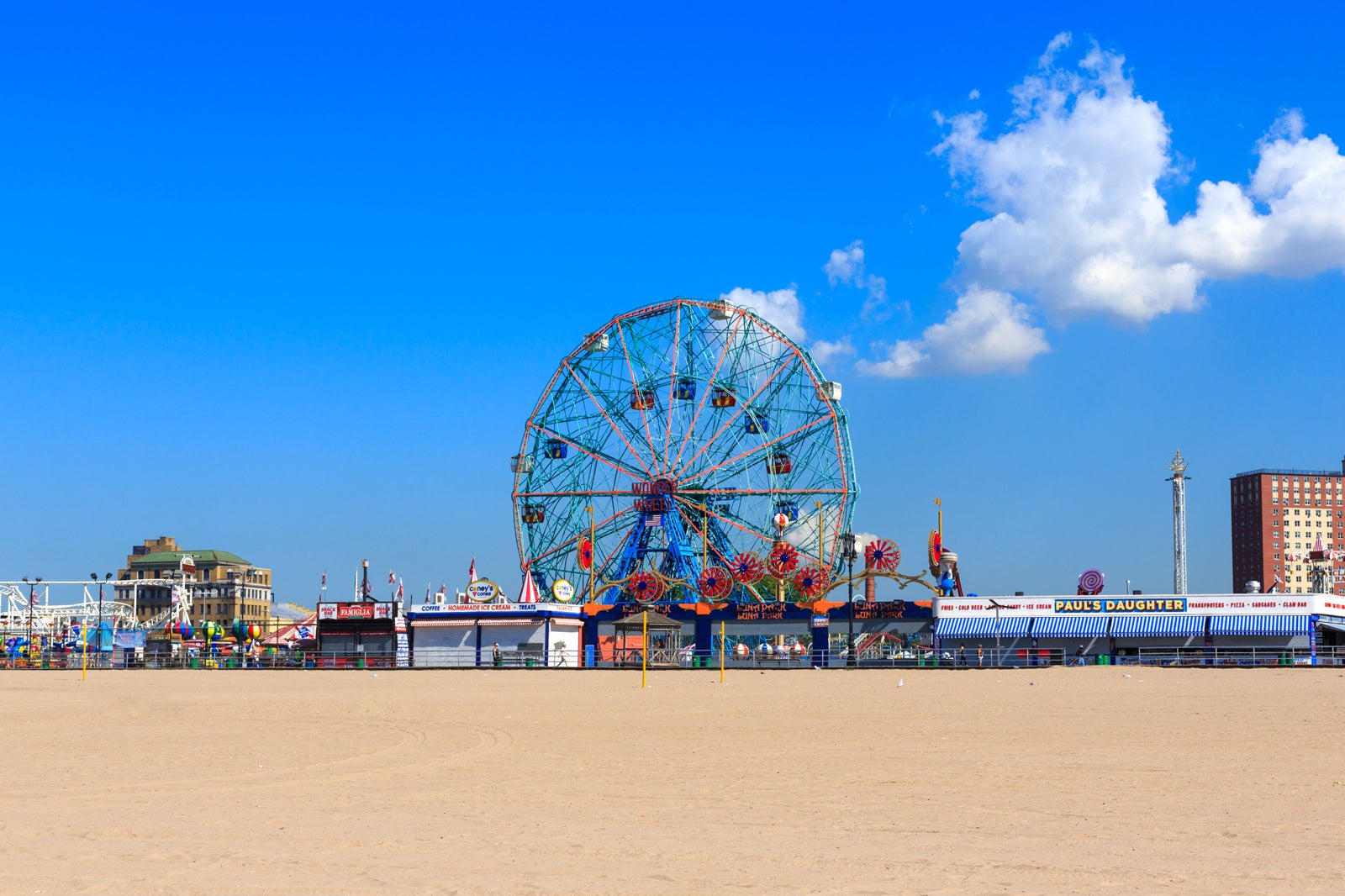 Couples
Families
Photo
Food
Group
If New York's city streets get a bit claustrophobic, head to this quaint coastal spot in Brooklyn. Coney Island is a nostalgic look back at how things used to be, with a 3-mile beach, fairground rides, coconut shy-type carnival games, and plenty of sugary snacks. For couples, you'll find some more risqué shows like burlesque and extroverted circus performances.
A highlight of Coney Island is Luna Park, a theme park with over 50 rides and loads of fairground games. Standout rides include classics like the carousel, the Coney Clipper pirate ship and the Coney Island Cyclone rollercoaster. Don't miss your chance to try a Feltman's hot dog – they're considered some of the best in New York.
6
A sunset sail to the Statue of Liberty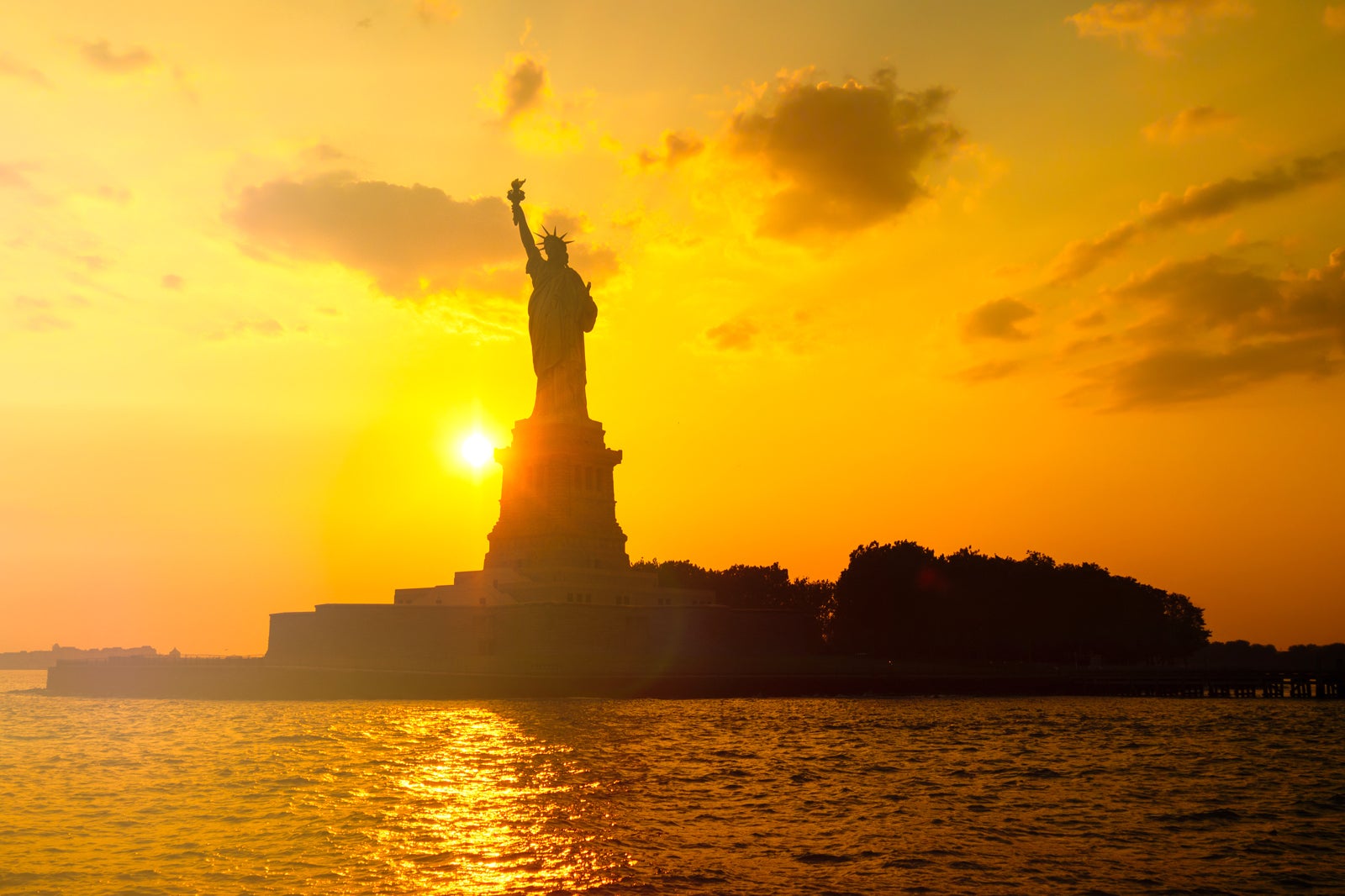 There are few more awe-inspiring trips you can take than a sunset sail down the Hudson. Famous sights will drift by, seemingly wherever you look: Battery Park, Ellis Island, and the awe-inspiring figure of Lady Liberty.
Most boat trips start from Chelsea Piers, with all sorts of vessels on offer. For a touch of romance, consider a small schooner so you can enjoy the sights of New York in peace and comfort.
Location: Chelsea Piers, New York, NY 10011, USA
7
Watch a show on Broadway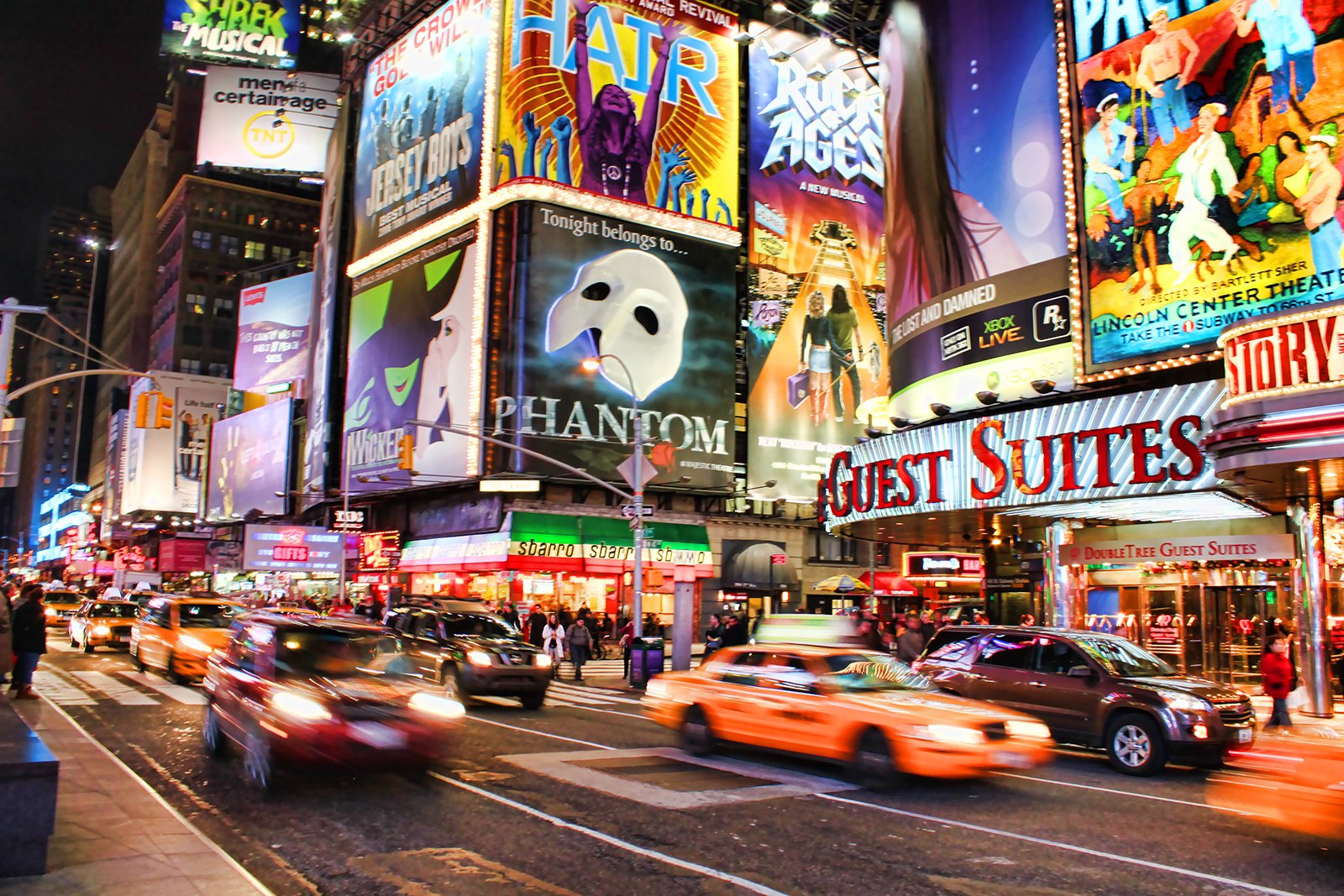 Broadway is synonymous with live theatre. It's home to over 40 theatres on Broadway itself, and many smaller, independent venues on the lanes leading off this main thoroughfare that runs the length of Manhattan. Everything from classic theatre to the most recent stage extravaganzas can be found here.
If you're looking for cheap tickets, consider heading to the TKTS discount booth in Duffy Square. Tickets are available for up to 50% off the standard price, but you can only buy tickets for the same day, so you need to be flexible with what to watch.
8
Enjoy the world's most famous skyline from a rooftop bar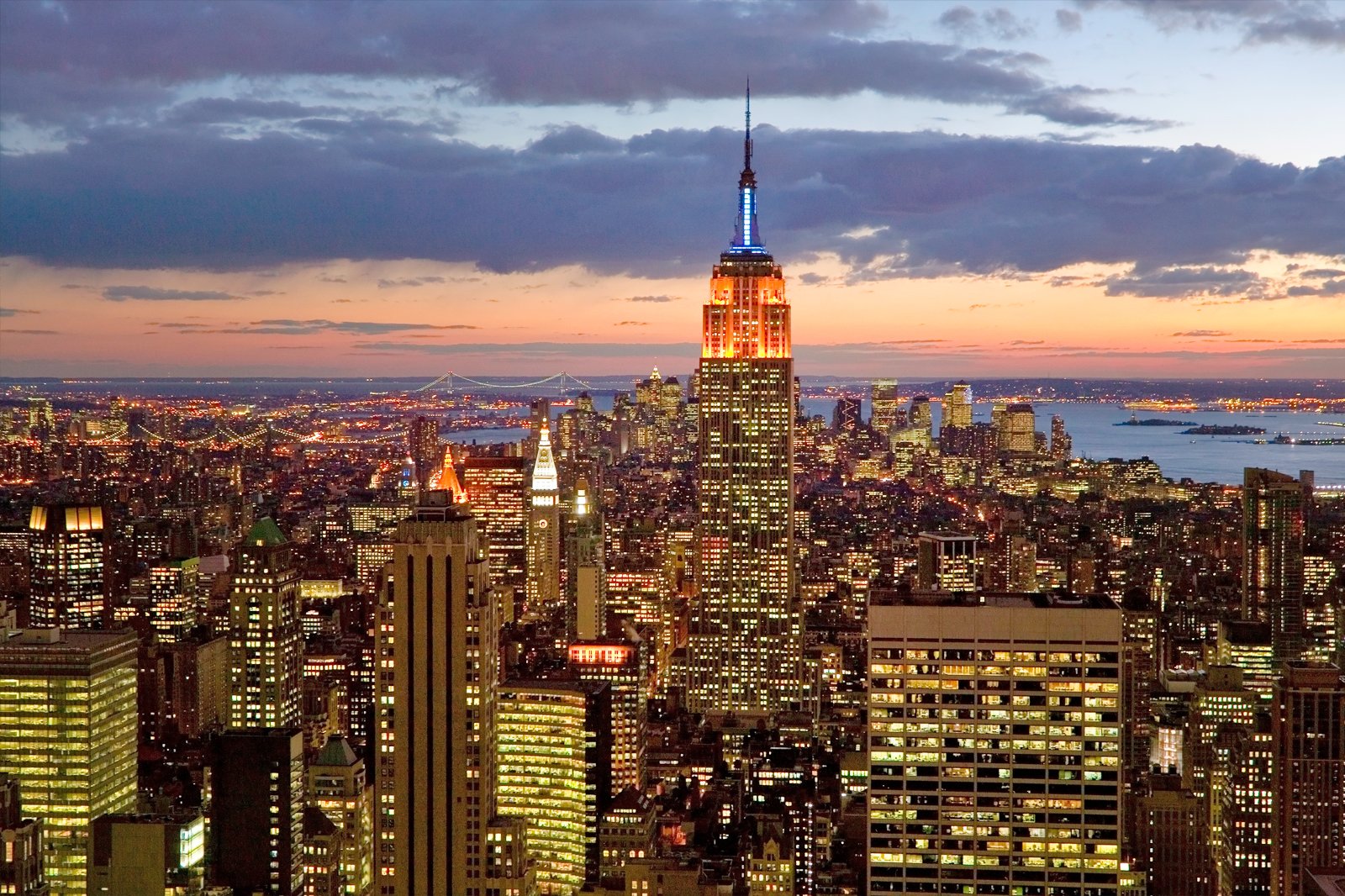 Couples
Photo
Nightlife
Luxury
Group
The New York skyline is one of the most famous cityscapes in the world. There are many viewpoints open to visitors, but we think it's best to head to a rooftop bar and soak up the sights and sounds of New York while enjoying a cocktail or two.
Quality rooftop bars in New York are found throughout the city, but a personal favourite is 230 Fifth, thanks to the quirky touches and great views on offer. Located on Fifth Avenue, it offers amazing views of the Empire State Building and, during the colder months, it sets up transparent 'igloos' so you can still enjoy the views without freezing yourself to the bone.
Location: 230 Fifth Ave, New York, NY 10001, USA
Open: Monday–Friday from 2 pm to 2 am, Saturday–Sunday from 10 am to 4 am
Phone: +1 212-246-1000
9
Bar hopping around The Lower East Side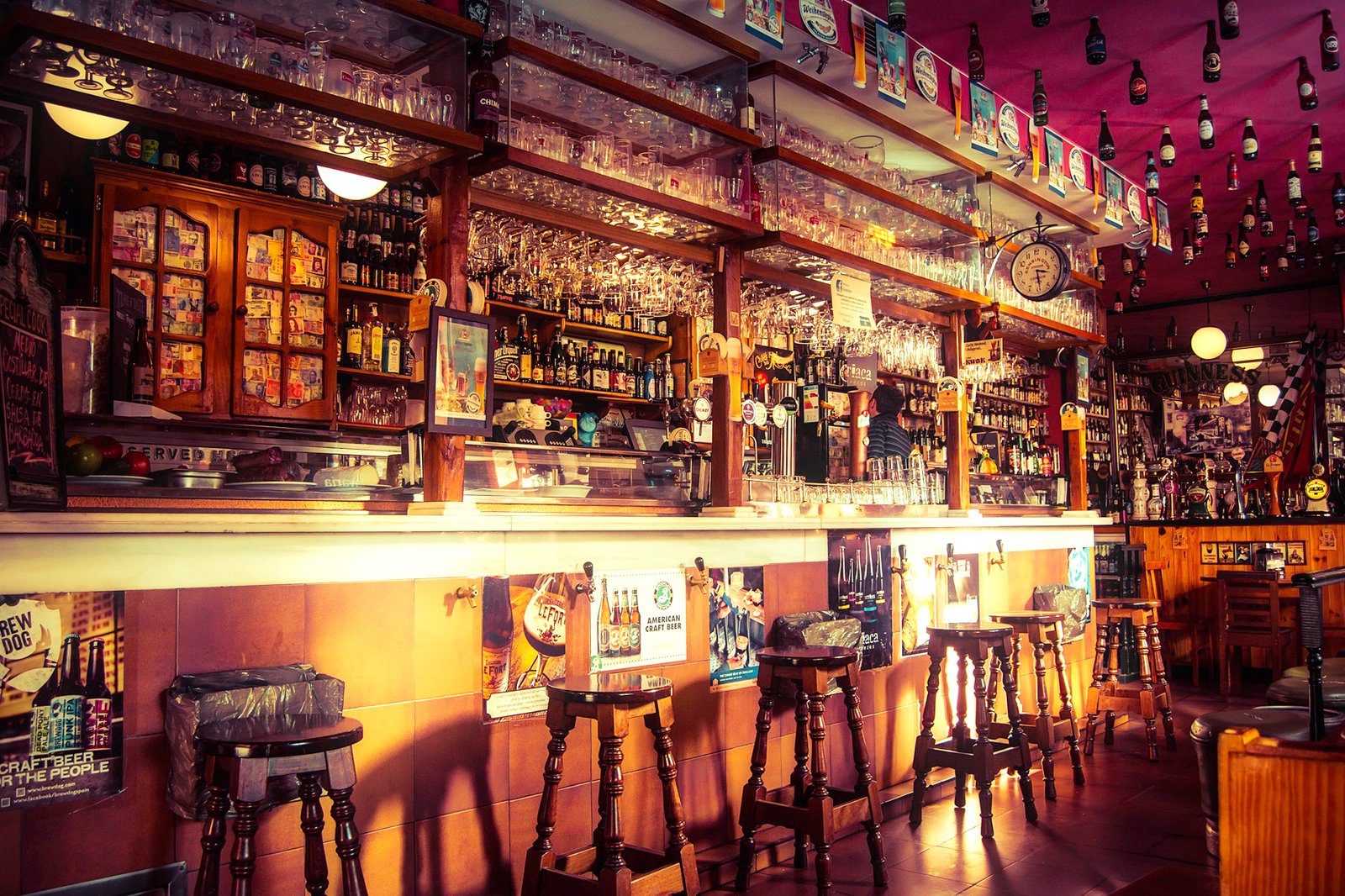 The bar scene on the Lower East Side of Manhattan is cool and quirky in equal measure. You're more likely to find college graduates than celebrities, but the crowd is stylish and many of the bars have interesting concepts. Bar hopping as a couple in the Lower East Side of Manhattan is great because so many places are packed to the brim, so larger groups find it hard to find a suitable spot.
The Flower Shop is a restaurant that has a '70s-themed bar in the basement, complete with fireplace and mismatched furniture that wouldn't be out of place in your granny's living room. Other bars worth checking out include the swanky cocktail joint, Attaboy, and the popular live music venue Rockwood Music Hall.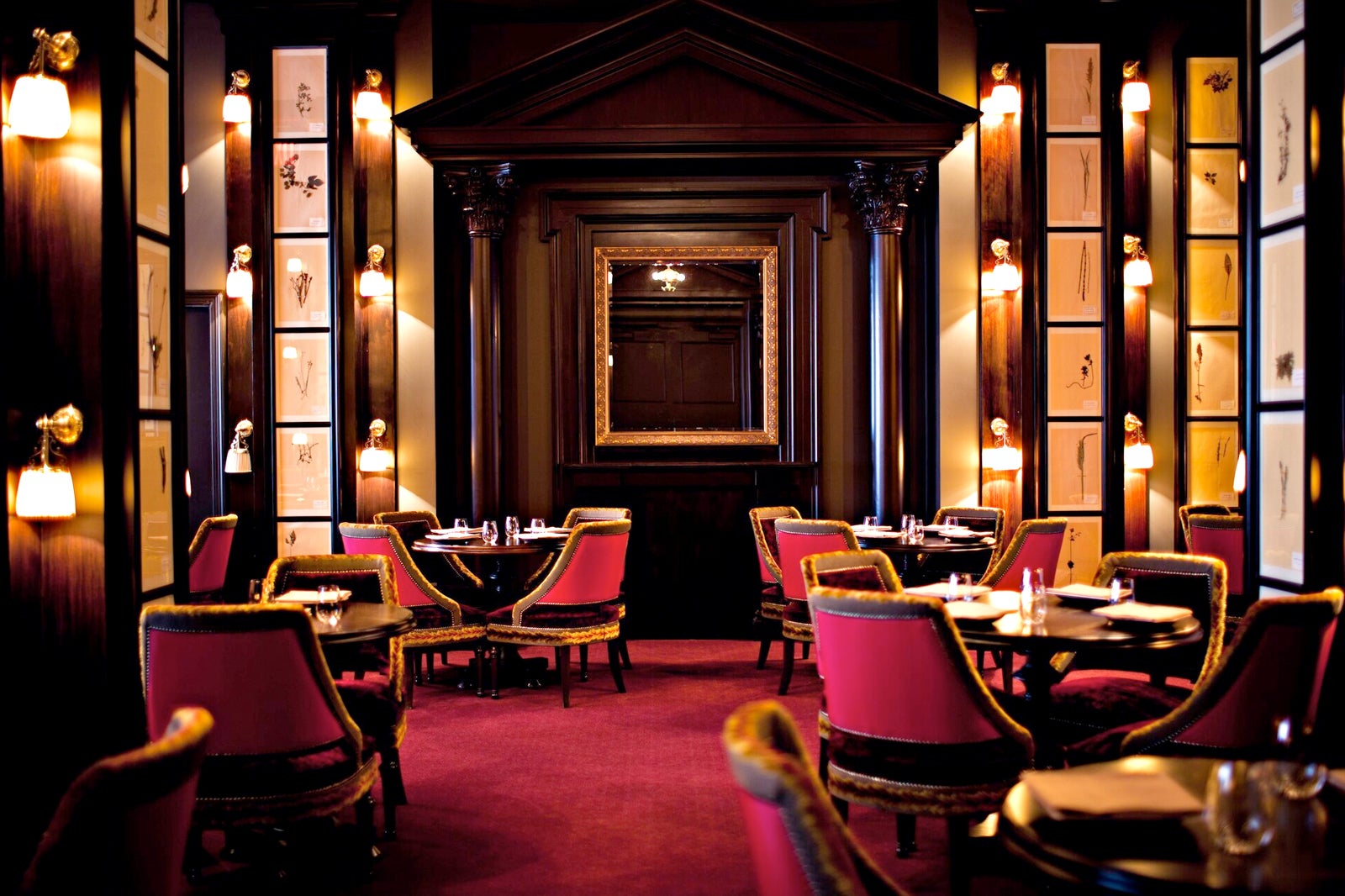 NoMad – an acronym for North of Madison Square Park – is an area of Midtown Manhattan that's sandwiched between Chelsea to the west and Flatiron District to the south. You'll find some truly excellent restaurants here, covering everything from American haute cuisine to Korean barbecue joints.
If you're looking to go all-out on a special occasion, the Michelin-starred Eleven Madison Avenue serves immaculately plated dishes of seasonal ingredients in a refined setting. Another restaurant recommended for a date in NoMad is the flagship restaurant at The Nomad Hotel, which takes dishes from across Europe and the US.