The Chicago Water Tower is an impressive historic landmark that features an ornate golden limestone tower surrounding an iron pipe that once provided water to Chicago. The tower is built in the Gothic Revival style, and many describe its appearance as fairy-tale-like.
History enthusiasts will love the rich history here, and the tower is a great spot for photos with its beautiful architectural details. Inside the tower, you'll find the City Gallery, which features art from Chicago artists and photographers. A visit to the tower usually takes less than an hour, but there's plenty more to see and do in the area to fill your day.
Chicago Water Tower - one of the highlights of 6 Places to Learn Something New in Chicago (Read all about Chicago here)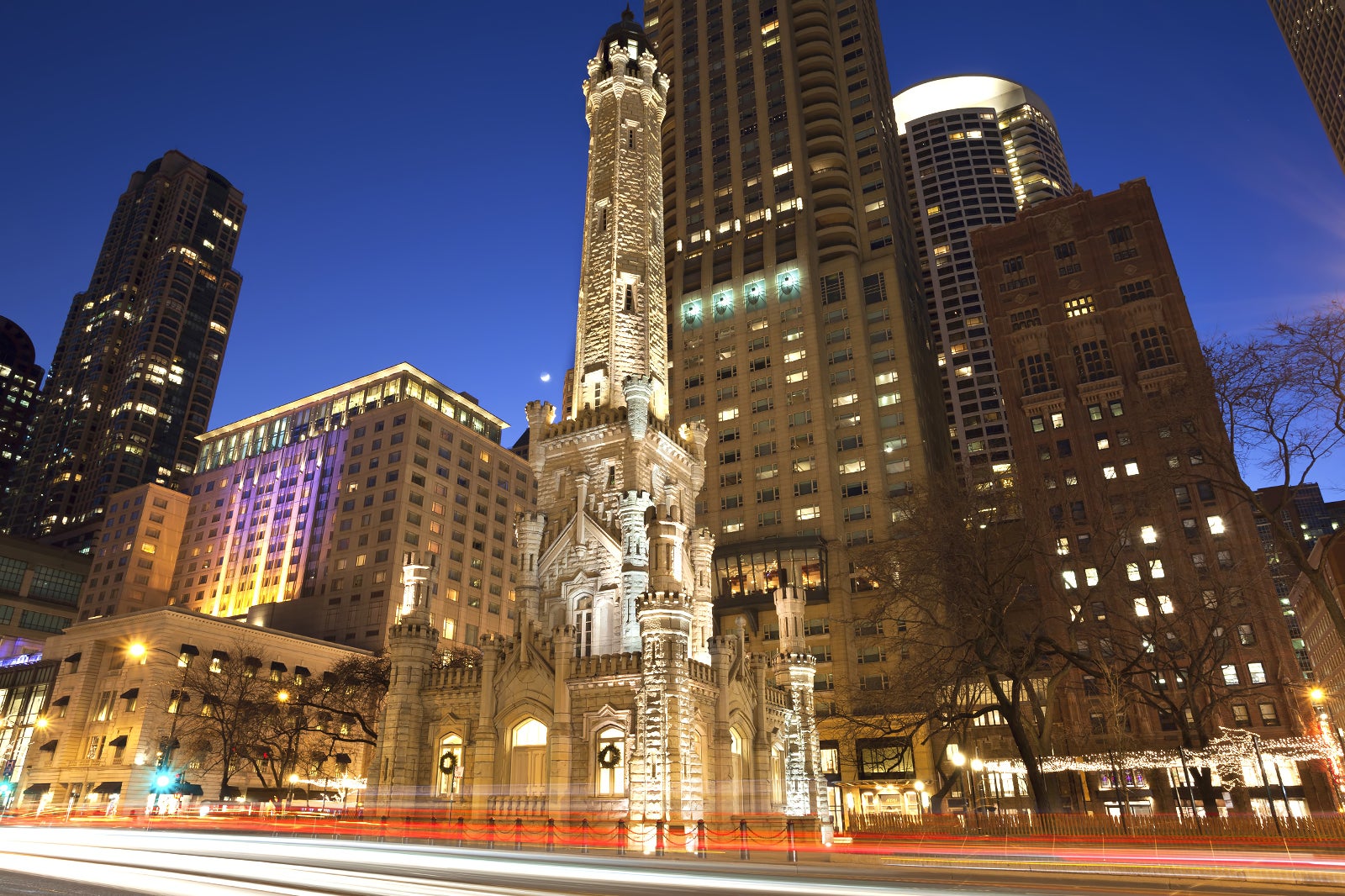 Highlights of the Chicago Water Tower
The tower system was built by Chief Engineer Ellis S. Chesbrough in the 1860s to provide an additional water supply. It had to be connected to tunnels leading almost 2 miles offshore to avoid the near-shore waters that were polluted by the Chicago River. You can find the original pumping works building on the other side of Michigan Avenue.
The exquisite design of both buildings is the handiwork of William W. Boyington, a famous Chicago architect. The tower was also one of a handful of buildings that were still standing after the 1871 Great Chicago Fire.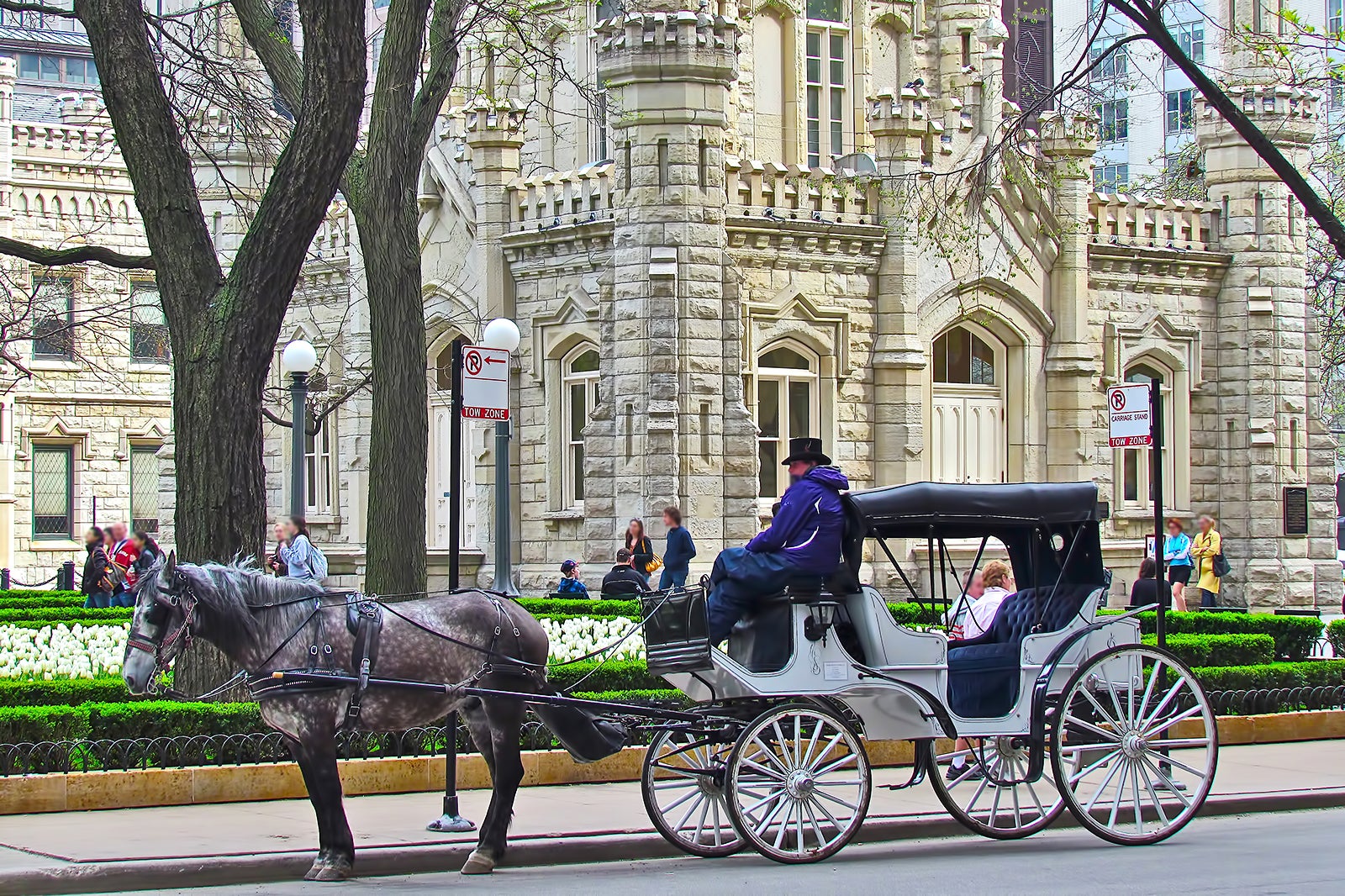 Good to know about the Chicago Water Tower
You'll find the Chicago Water Tower situated on the iconic Magnificent Mile, just north of East Chicago Street. Admission to the City Gallery is free, and you'll want to check out the pumping station just down Michigan Avenue, which is built in the same beautiful style as the tower.
You'll find an eclectic selection of restaurants and shopping in the area. While you're in the area, be sure to make a stop at 360 Chicago on the 94th level of the John Hancock Building, where you'll have a magnificent view of Chicago from 1,000 feet above the streets.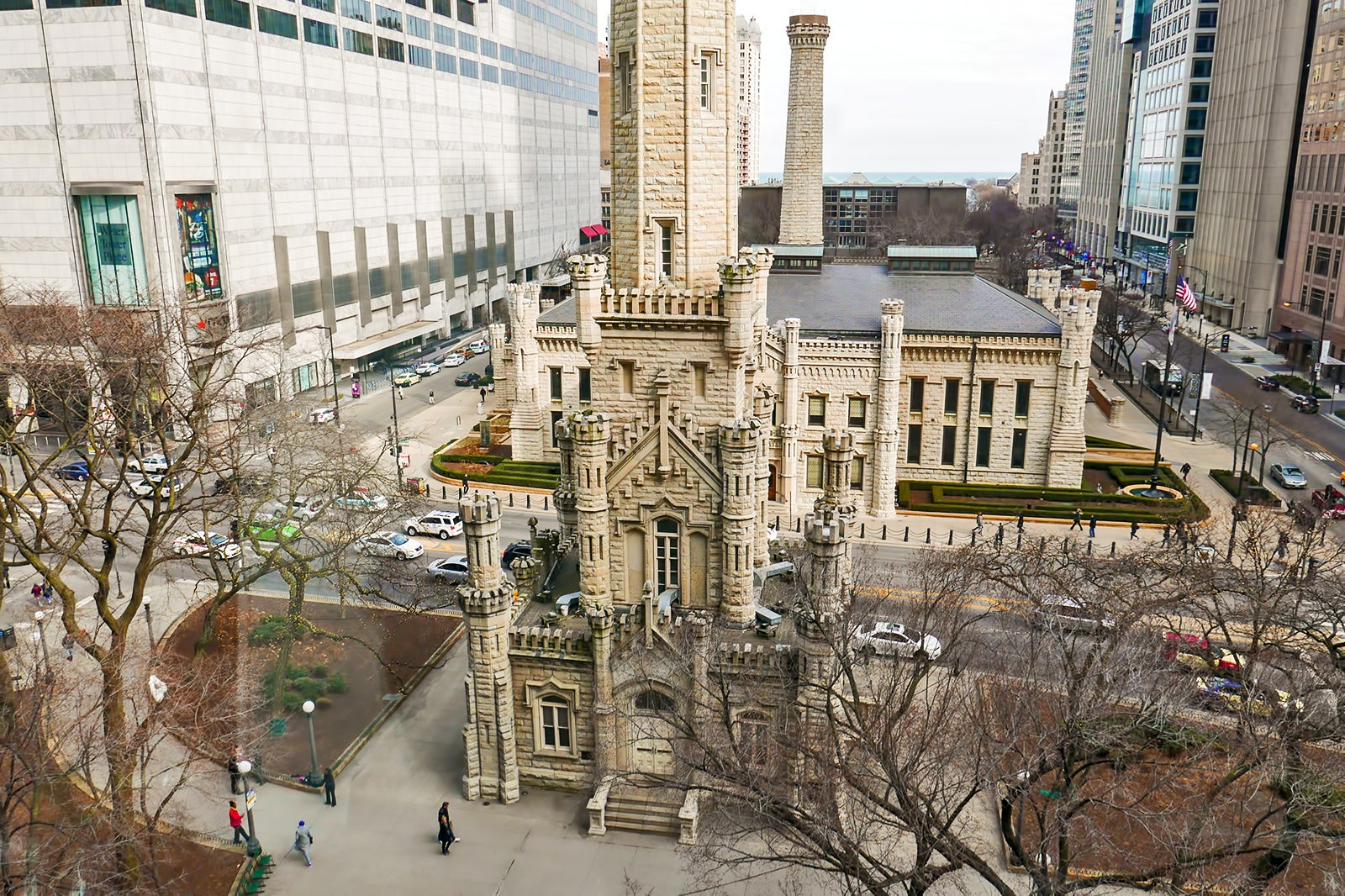 Chicago Water Tower
Location: 806 Michigan Ave, Chicago, IL 60611, USA
Phone: +1 312-742-0808
Back to top