Chicago Botanic Garden
Take a Walk Through Beautiful Gardens and Discover Thousands of Plants
The Chicago Botanic Garden has been delighting visitors for over 45 years with its 27 gardens spread out over 385 acres. No matter the time of year, you'll find plenty of options for a stroll through the gardens, which are situated on and around 9 islands. The Chicago Botanic Garden offers a variety of fitness and seasonal walks for visitors throughout the year.
The gardens are also home to 9 research laboratories at the Daniel F. and Ada L. Rice Plant Conservation Science Centre. Scientists and graduate students are hard at work conducting plant research to help the planet by saving the world's plants.
Chicago Botanic Garden - one of the highlights of 13 Things to Do with Your Family in Chicago and 10 Free Things to Do in Chicago (Read all about Chicago here)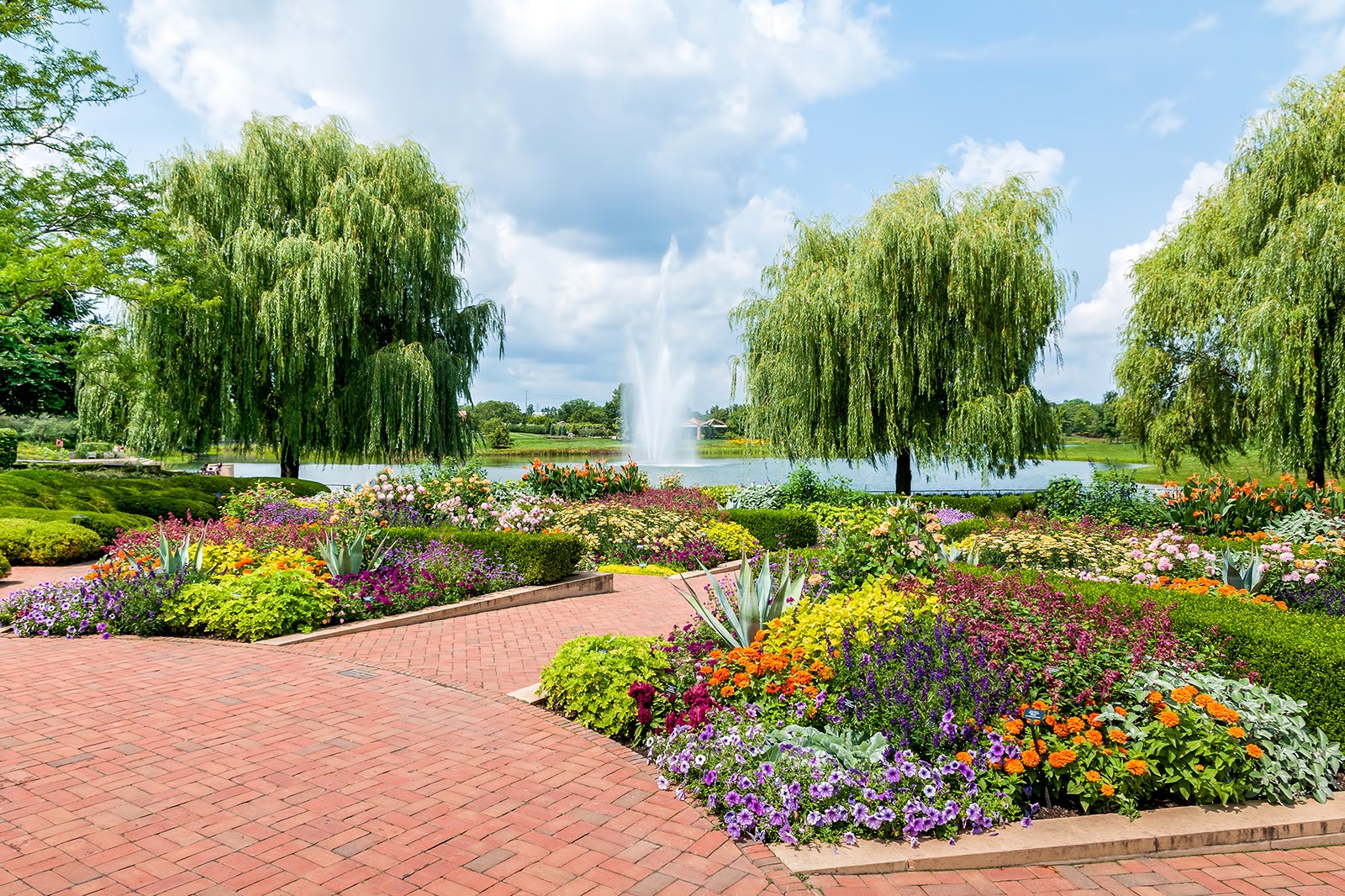 Highlights of the Chicago Botanic Garden
The Chicago Botanic Garden offers many timed walking tours throughout the year using the GardenGuide app available for smartphone users. You can tour the Malott Japanese Garden consisting of hardy Midwestern plants pruned in the Japanese style. Take the Summer Photo Tour to experience the best the gardens have to offer, including rose gardens, meadows, and a sensory garden.
The kids will enjoy a day at the Chicago Botanic Garden for its many open spaces to run and explore. There are children's gardens where they can learn how to grow and water plants, and they can view the bees in the Fruit and Vegetable Garden.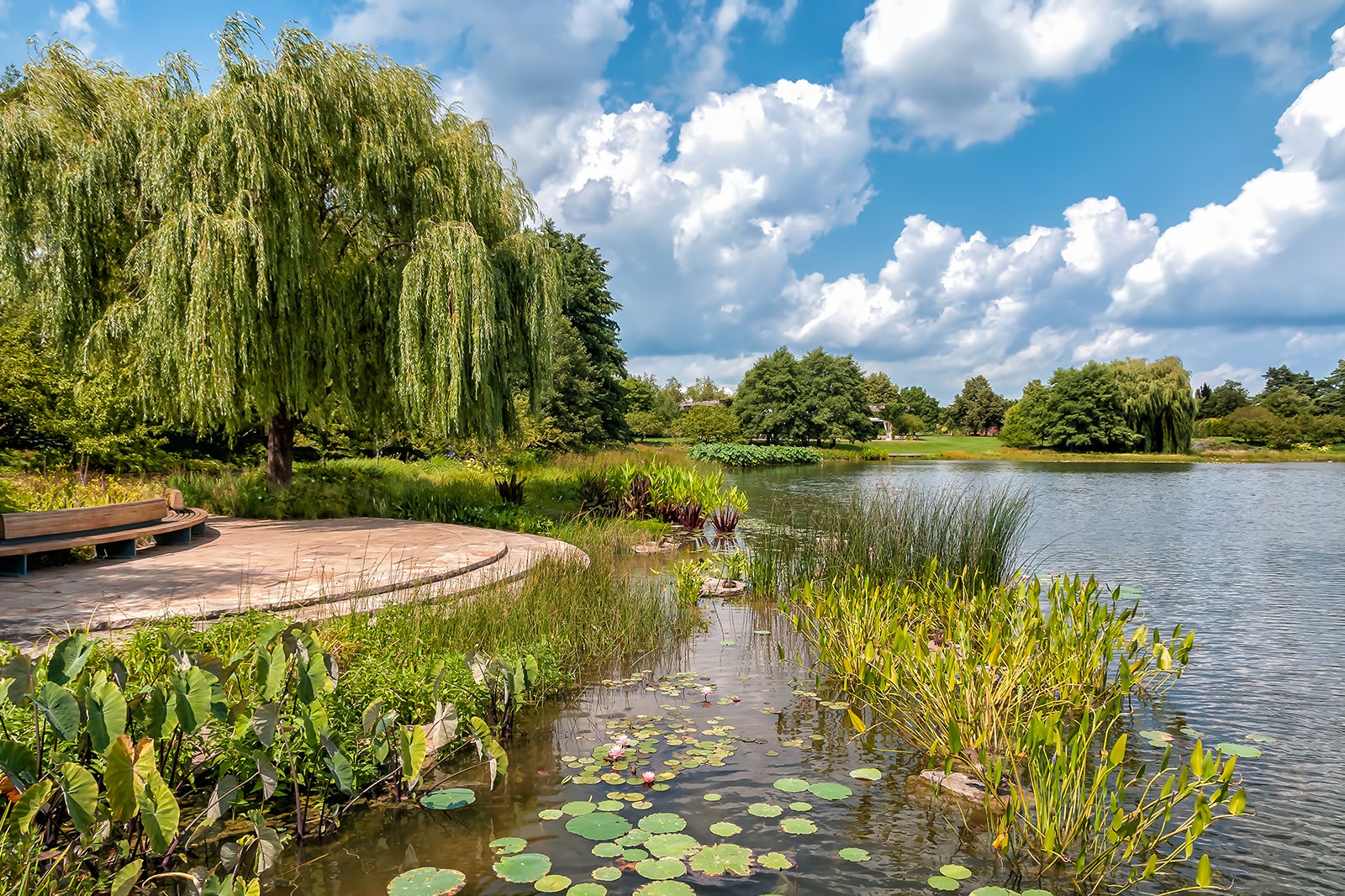 Good to know about the Chicago Botanic Garden
The gardens are open year-round for visitors. All vehicles must pre-register before arrival to be allowed entry into the gardens. There is no admission to the Chicago Botanic Garden, but there is a parking fee per car for entry. Public transport is also available nearby for visitors without personal vehicles.
Art is also an important part of the Chicago Botanic Garden. There are a variety of sculptures situated throughout the various gardens. In addition to the horticultural displays, the garden also hosts exhibitions of photography and art at the Regenstein Centre. Be sure to check out the art on your next walk through the gardens.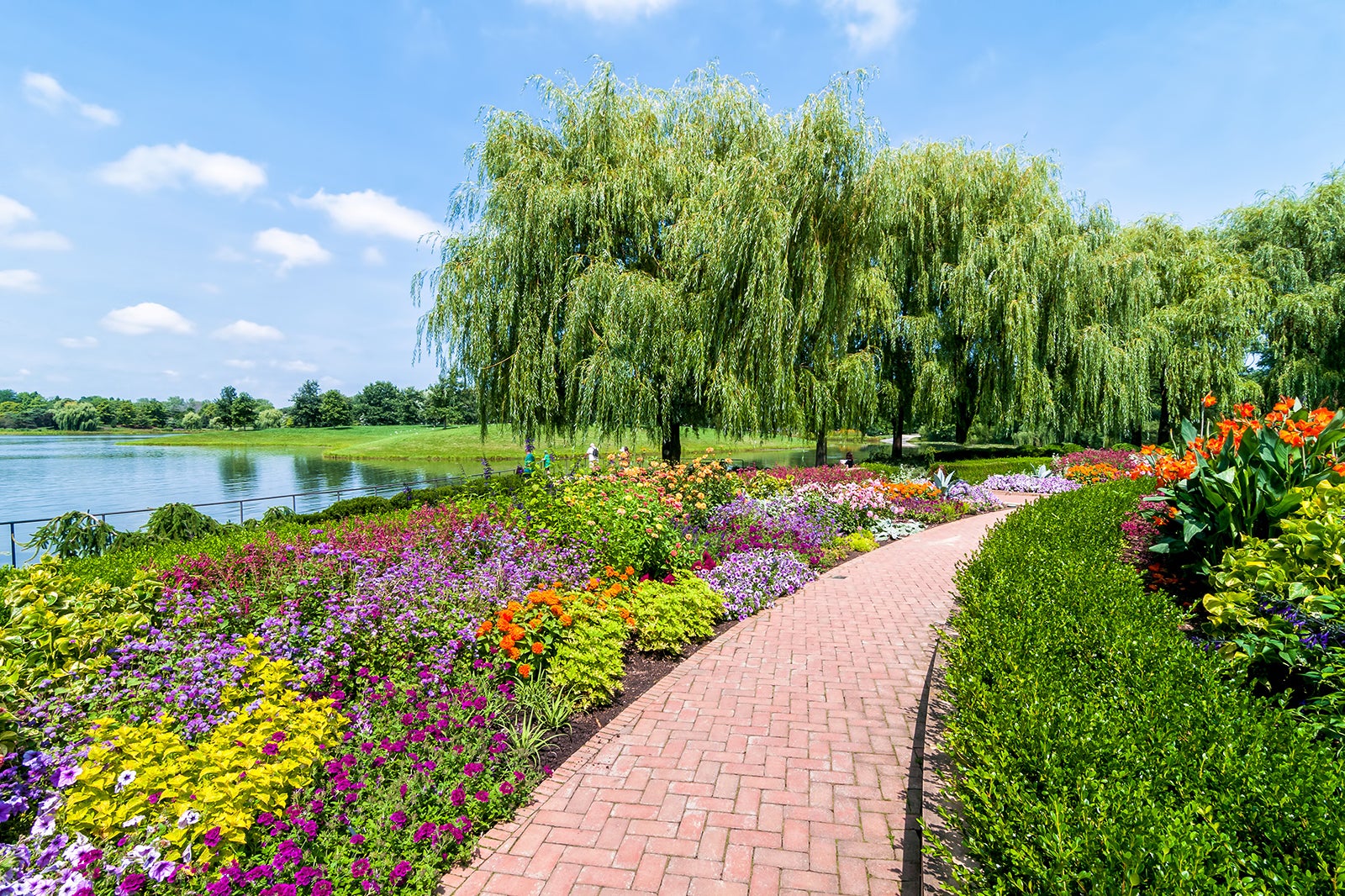 Chicago Botanic Garden
Location: 1000 Lake Cook Rd, Glencoe, IL 60022, USA
Open: Hours vary by season
Phone: +1 847-835-5440
Back to top