Bridgeport is a vibrant working-class neighbourhood in Chicago's South Side. It's an out-of-the-way destination, but worth the trip for its sights and history. Irish immigrants were the first to settle in the area in the 1830s. As decades passed, the locals welcomed other ethnic groups. Today, Bridgeport is one of the city's most diverse neighbourhoods.
Bridgeport's diversity is reflected in the eclectic dining and shopping scene, artists' studios, and cultural experiences. You can visit a Buddhist temple alongside a Benedictine monastery. And you'll often overhear conversations in Korean, Mandarin, and Spanish.
The neighbourhood is home of the Chicago White Sox. But visitors can experience tons of other attractions besides watching a baseball game. You can walk in a park with scenic city views, sample craft beers in gastro-taverns, or visit forward-thinking community centres. To get a real sense of this unique neighbourhood, plan to spend at least a couple of hours here.
Bridgeport in Chicago - one of the highlights of 10 Most Popular Neighbourhoods in Chicago (Read all about Chicago here)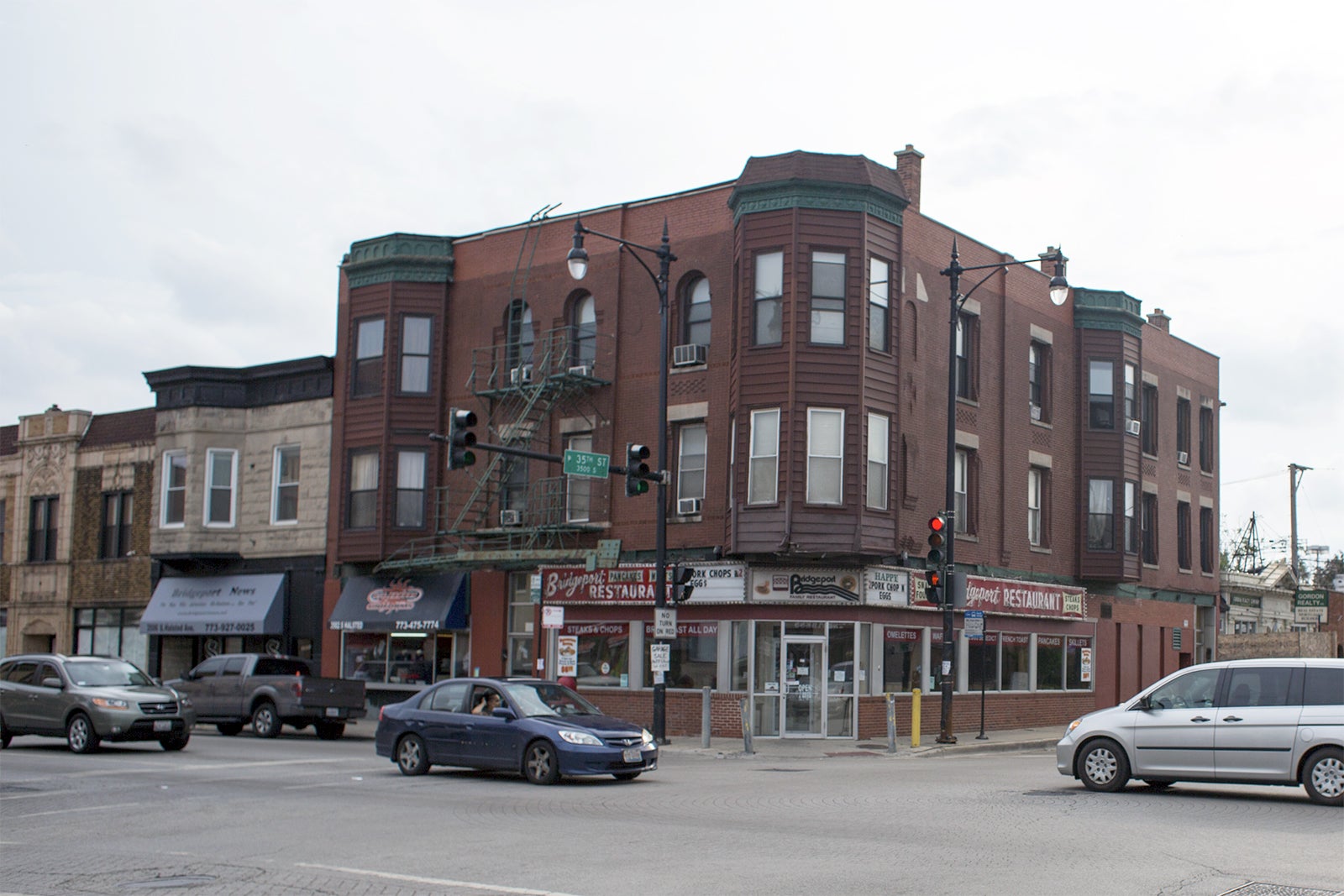 What are the highlights of Bridgeport?
Bridgeport is a fantastic place to visit if you want to discover one of America's most underrated neighbourhoods. After catching a baseball game inside the Guaranteed Rate Stadium or at one of the Sox bars, you'd undoubtedly want to check out the lively art scene.
The Bridgeport Art Center and the Zhou B Art Center are great places to start. Both centres are home to art studios, galleries, and creative workspaces for local artists. The centres are open to the public on the 3rd Friday of each month. You can browse exhibitions, meet the artists, and enjoy in-studio special events. You can also see experimental exhibitions and performances at the Co-Prosperity Sphere cultural centre.
Get some fresh air and stroll through Palmisano Park. The limestone quarry-turned park is a lovely open space with a fishing pond, wetland, and a network of running paths. The small hilltop provides fantastic views of the Chicago skyline.
Where to shop and eat in Bridgeport?
Bridgeport's large Latino, Asian and European influence means local restaurants serve a variety of flavours. Try old-school Italian-American food at the family-owned Ricobene's. Many customers (including the late celebrity chef Anthony Bourdain) have claimed their breaded steak sandwich with mozzarella and pickled vegetables to be the "best sandwich in the world".
Kimski fuses Polish and Korean elements to create tasty dishes like Kimski poutine – fries smothered in kimchi gravy. Next door, you can drink rare craft beer and mingle with locals at Maria's Packaged Goods & Community Bar.
Enjoy low-key gatherings (Sox games and St. Patrick's Days draws the crowds) at Shinnick's Pub, an Irish-American neighbourhood tavern. Or get your caffeine fix at the arty Bridgeport Coffee House serving single-origin, house-roasted coffee.
For visitors who love a bit of retail therapy, Bridgeport has many delightful spots. Pick out non-touristy souvenirs, custom T-shirts, and handmade crafts from Hardscrabble Gifts. At Let's Boogie Records and Tapes, browse the massive collection of new and vintage vinyl of all genres. You'll find blues, jazz, rock, and country favourites. Looking for figurines of Godzilla, Freddy Krueger, or Thriller-era Michael Jackson? Monster Island Toys stocks these, plus action figures, movie posters, and DVDs.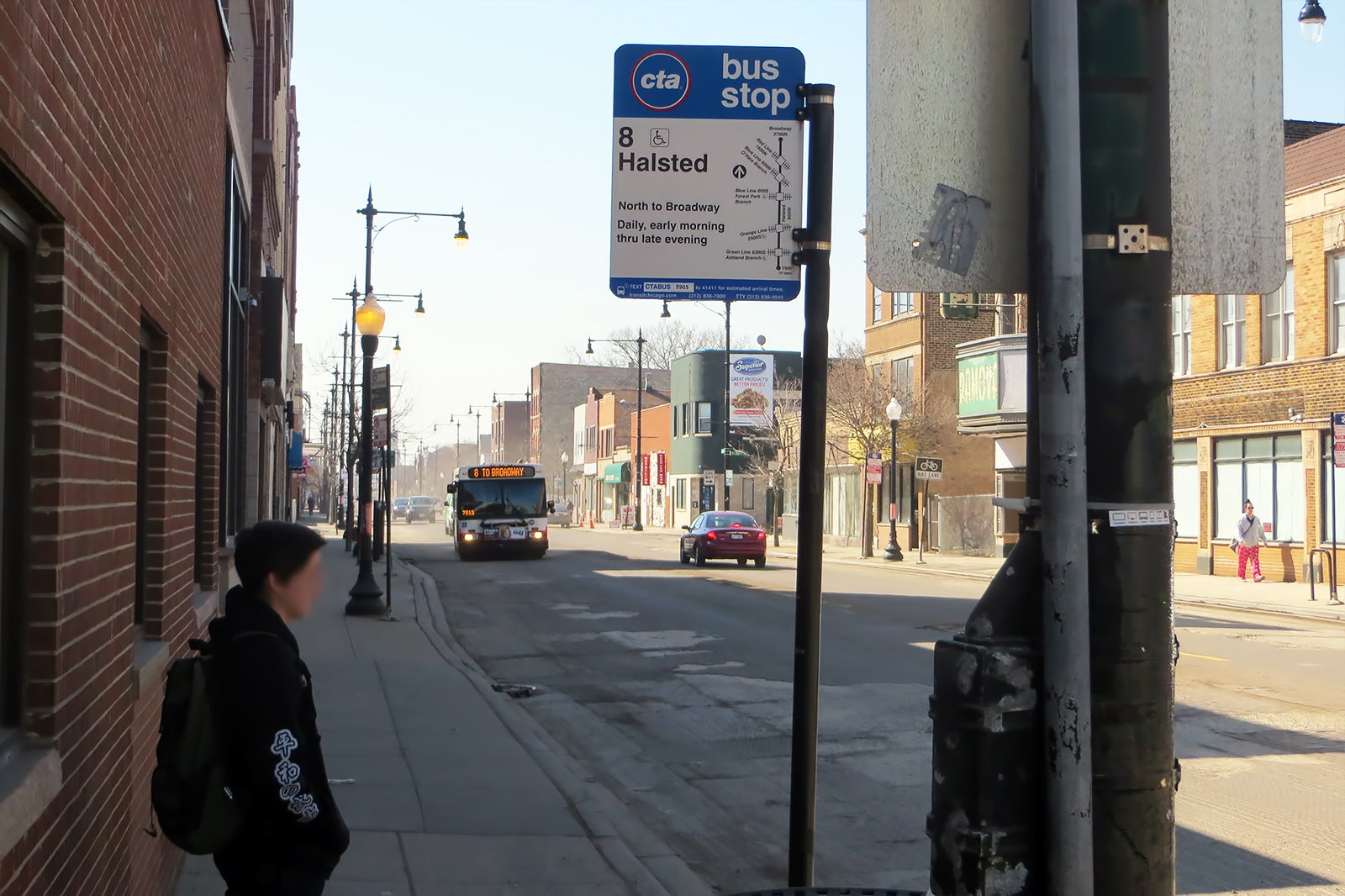 Good to know about Bridgeport
The best way to get to Bridgeport from downtown Chicago is via public transport. The CTA Orange train line runs from the Adams/Wabash subway station in the Loop to Halsted station. From Halsted, hop on route #8, which runs north-south along Halsted Street through Bridgeport. Bus route #62 also serves visitors coming from downtown. The bus runs the length of Archer Ave from State Street, passing through Bridgeport's northwest corner.
While you're in Bridgeport, you can visit Chinatown. The tight-knit community lies 3 km northeast from Bridgeport. Besides dim sum spots and teahouses, you can shop, view art, and discover the neighbourhood's rich history at the Chinese-American Museum. End your visit with a pleasant walk through the riverside Ping Tom Memorial Park with a bamboo garden and Chinese pavilion.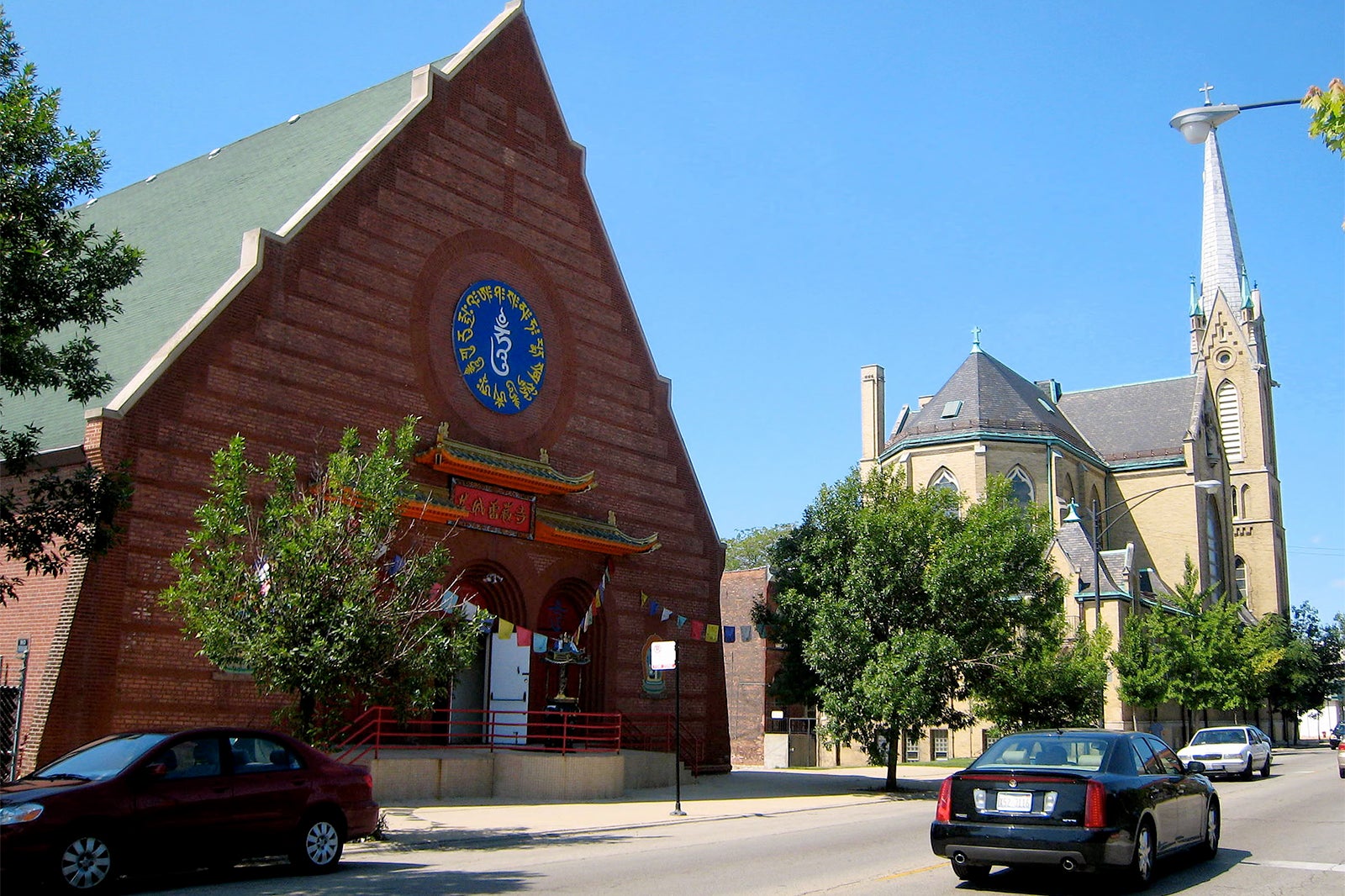 Bridgeport in Chicago
Location: Chicago, IL, USA
Back to top