875 North Michigan Avenue, located in the Magnificent Mile district of Chicago, is a skyscraper that towers 100 stories. On clear days, you can see as far as 80 miles, which allows you to see 4 different states. The building was originally named the John Hancock Centre, and out of habit and familiarity, many people still refer to the building using that name.
Between the tourist attractions, shopping, views, food, and cafés, 875 North Michigan Avenue is the type of destination that you can spend an entire day exploring. The lifts to the Observation Deck are quoted as being the fastest in the Western Hemisphere, travelling at 20.5 mph. In addition to having many amenities for tourists, the majority of the skyscraper is filled with office spaces and over 700 condominiums, and it contains a private supermarket and pool on the 44th floor.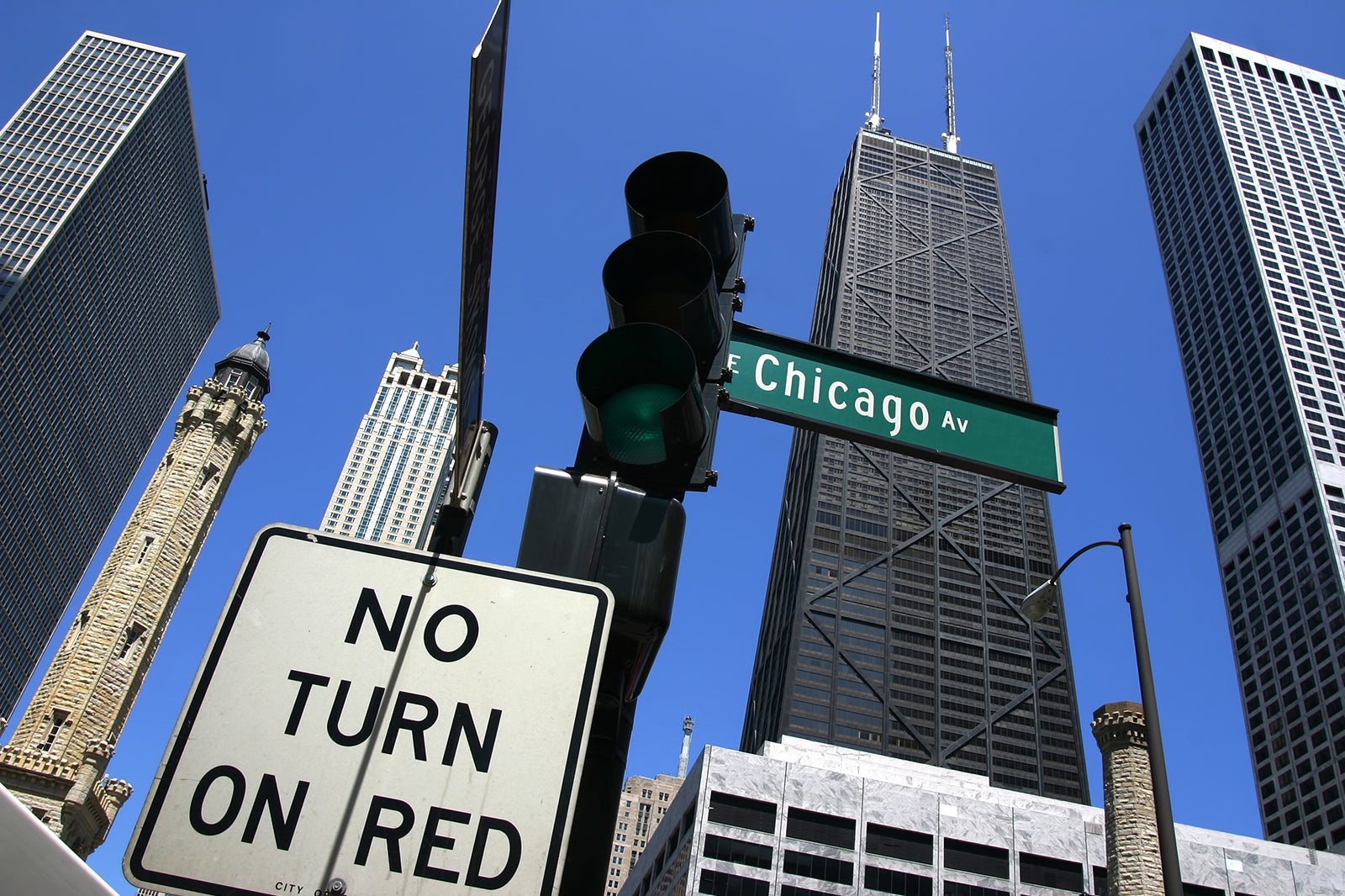 Highlights of 875 North Michigan
You can get some of the best views of Chicago from 875 North Michigan Avenue, and the 94th floor is open to tourists as the 360 Observation Deck. The observation deck gives you a 360-degree view of the city, and on clear days you can see as far as 80 miles and 4 different states. If you're feeling a little brave, you can do The Tilt, touted as Chicago's highest thrill ride. While on a full pane of glass, you'll hold on to safety bars as you're tilted outward at different degrees to view the city from various angles.
You can take a more relaxing approach to view the many sites of Chicago and have a drink at Bar 94. With a 360-degree view, this bar offers local beers and spirits that you won't be able to find anywhere other than Chicago.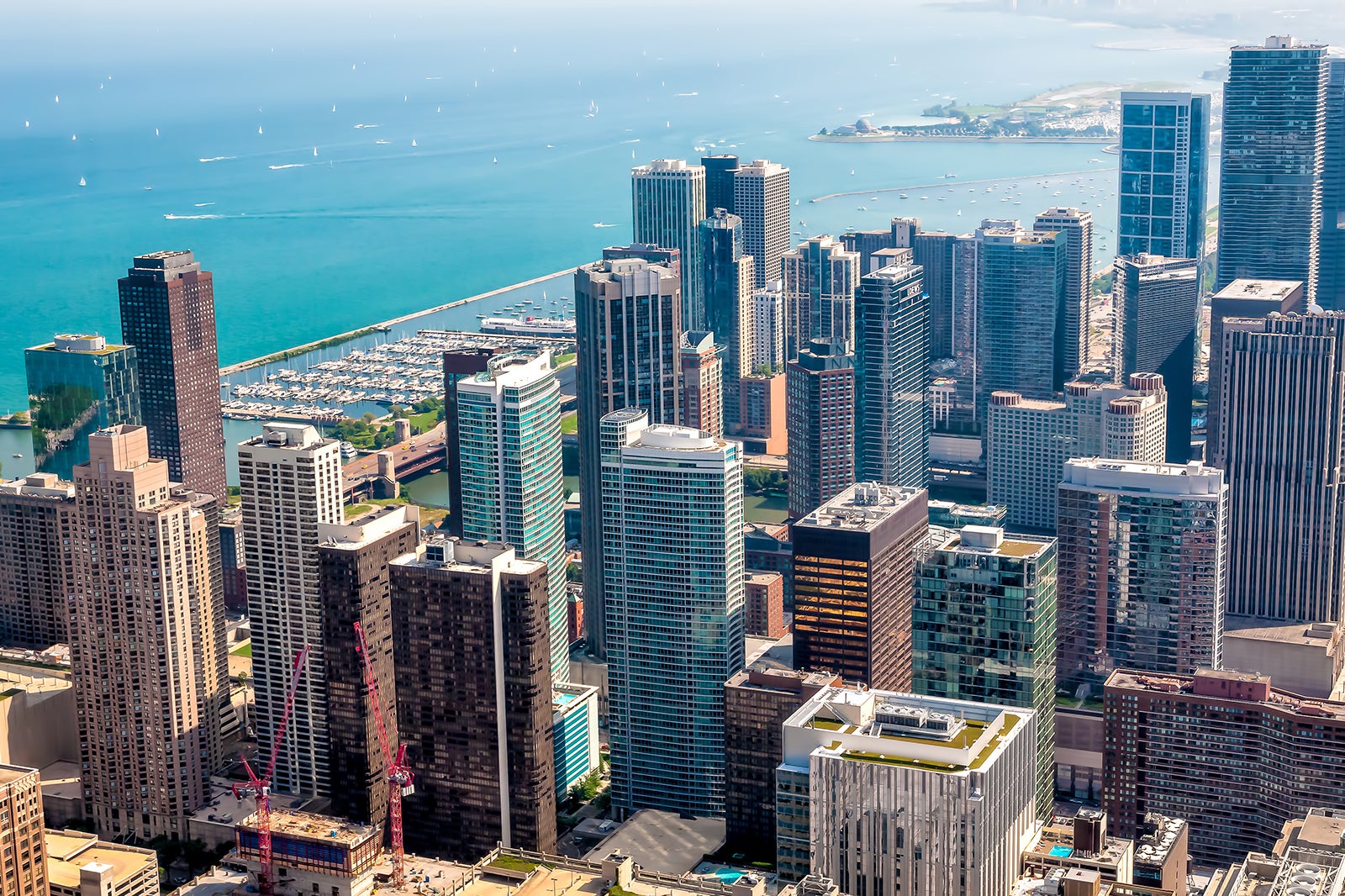 History of 875 North Michigan
The vision of 875 North Michigan belonged to the developer and owner of the Philadelphia Eagles NFL team in the 1960s, Jerry Wolman. The project was financed by the John Hancock Mutual Life Insurance Company, and it was decided that the building would be called the John Hancock Centre. When the building was conceived, it was scheduled to be the 2nd-tallest building in the world. Currently, it is the 4th-tallest building in Chicago.
The unique design of the building helped to give it much more open floor space. During construction, building techniques were used that are usually employed underwater for the erection of bridges. The 360 Observation Deck is privately owned by Montparnasse 56 Group, a Paris-based company. They specialise in operating tourist sites around the world and own other observation decks as well as nature preserves.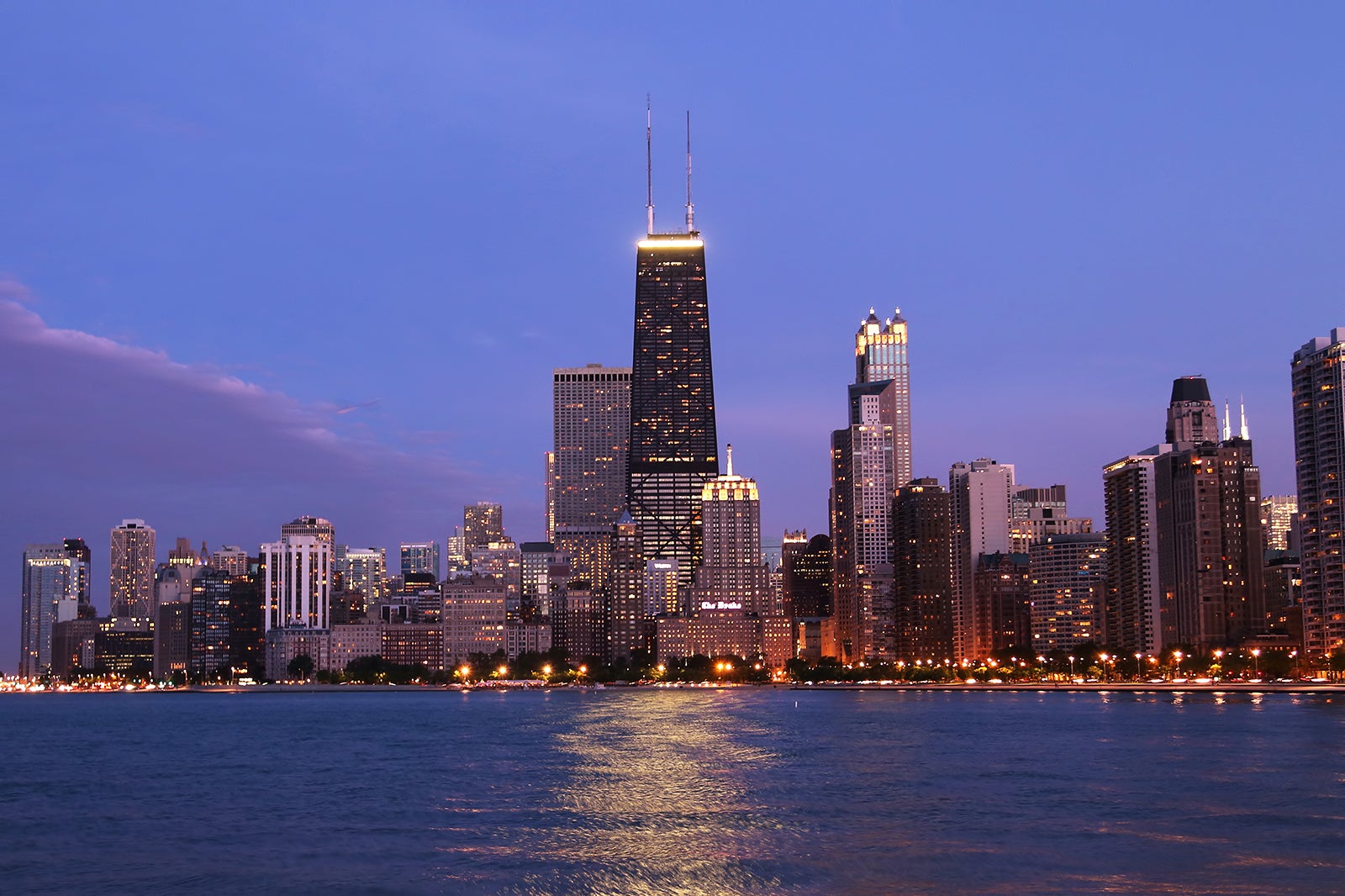 Good to know about 875 North Michigan
When visiting, make sure to check online to find the best directions and places to park. Because the 360 Observation Deck is privately owned, they have a separate parking area where you may be able to get a deal. If you do plan on driving, be aware that there are a lot of one-way streets in the area, so your route may not be as direct as you would hope.
875 North Michigan Avenue is part of the Magnificent Mile, Chicago's premier commercial district. If you plan to limit your time in the skyscraper, there are plenty of other activities and sites to fill the rest of your day with. You can find more dining options, shopping, architecture, attractions, and museums all within walking distance.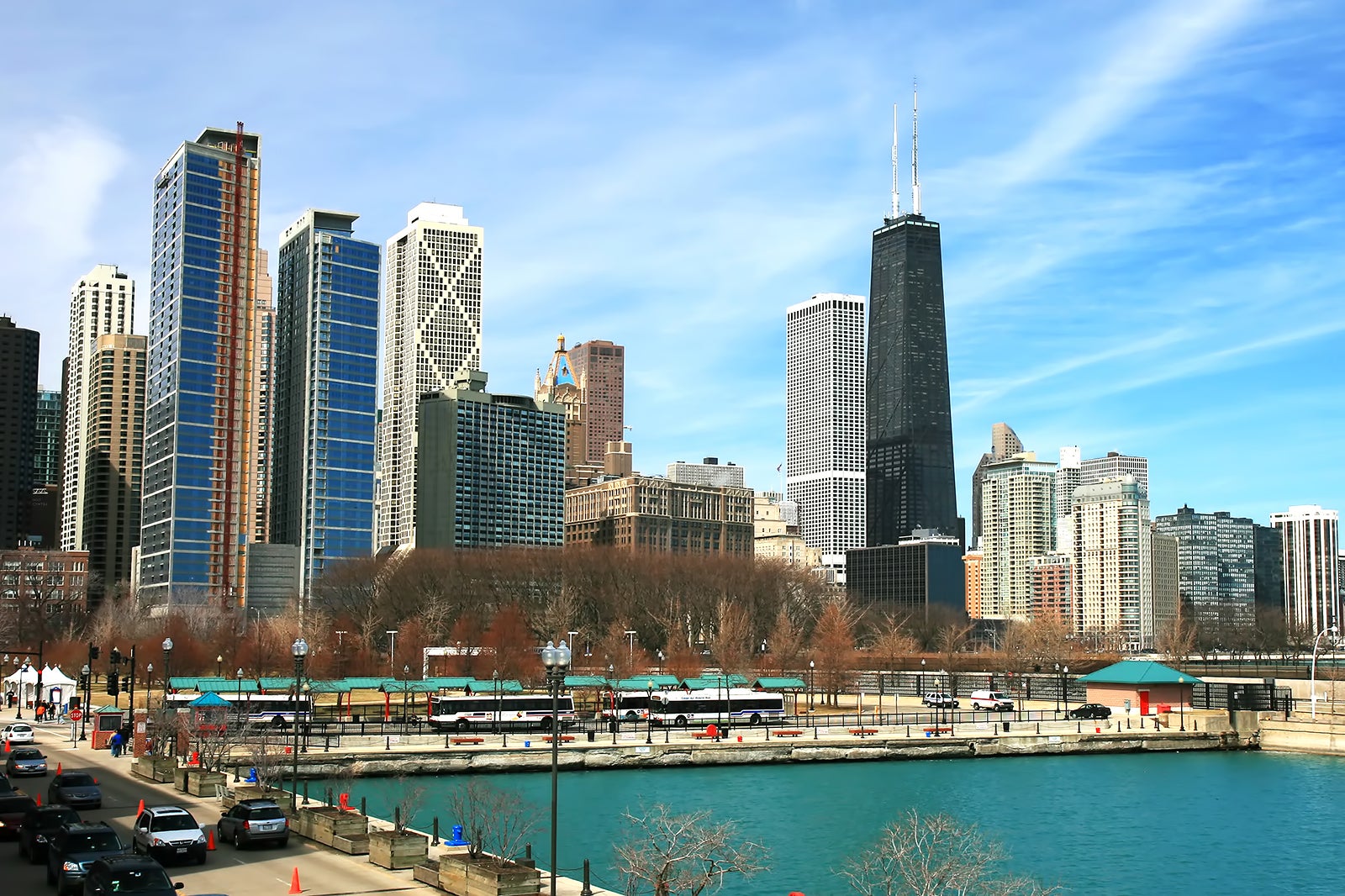 875 North Michigan in Chicago
Location: 875 N Michigan Ave, Chicago, IL 60611, USA
Open: Open 24 hours
Why book with Hotels.com?