10 Free Things to Do in Honolulu
Honolulu for Budget Travellers
Honolulu isn't particularly cheap. However, you can save more money for your travel budget by checking out some of these free things to see and do. Some are in Honolulu itself, while a few others can be part of easy trips around Oahu. You can explore historical sites at Pearl Harbor, climb a lighthouse, hike up an ancient volcano for breathtaking views, or enjoy hula shows for free. Want to seek serenity and escape the city altogether? You can head up to the Ko'olau Mountains for a bit of Zen. Read through this list, showing you the best of Honolulu for budget travellers.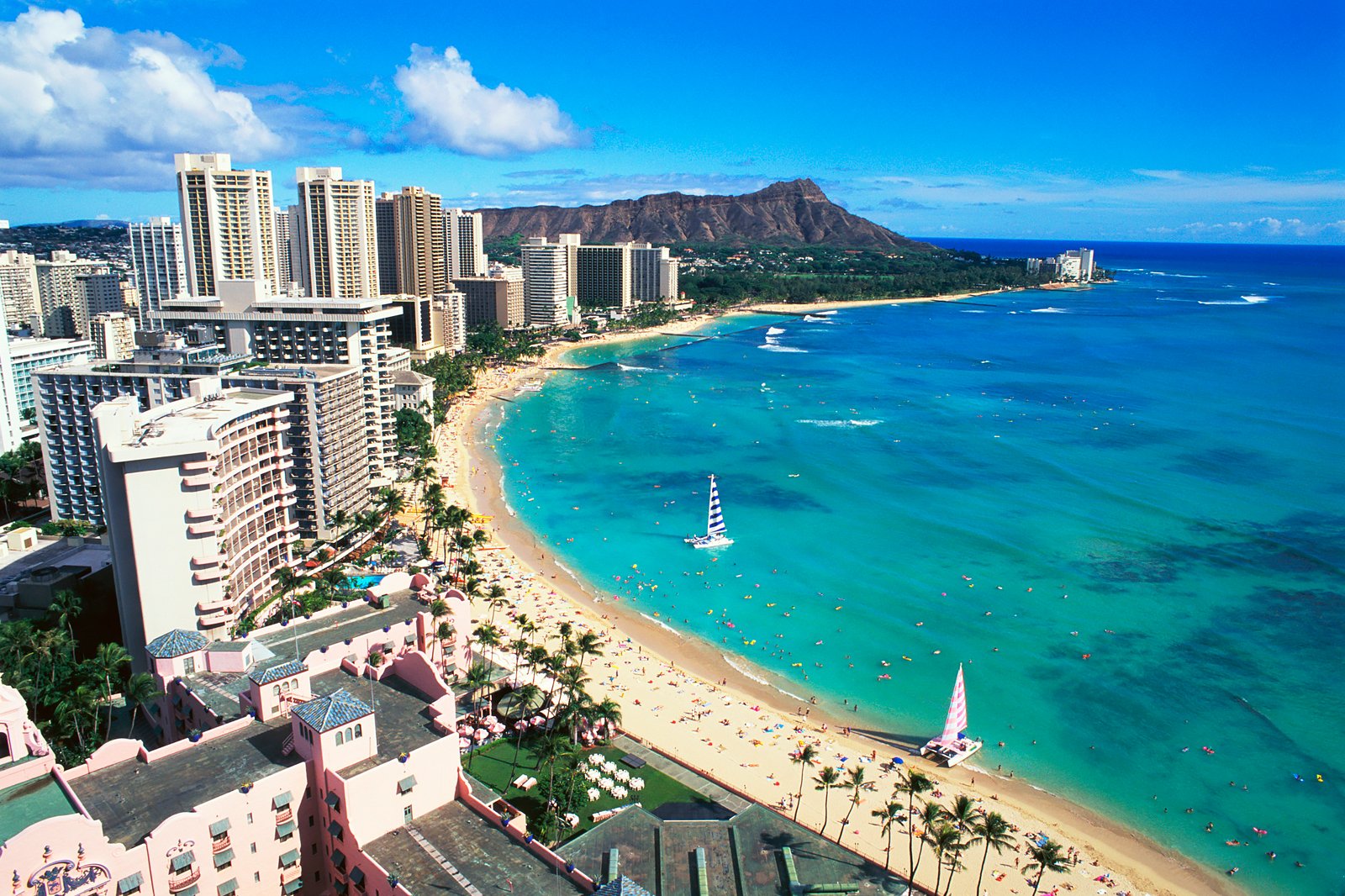 Hit the sand and surf of Waikiki Beach
Enjoy Hawaii's scenic and popular coast
You can't consider your Honolulu visit complete without experiencing Waikiki. This sandy, palm-lined beachfront is bordered by some of Honolulu's most luxurious hotels. Parasols and loungers speckle the coast, facing the azure waters of the Pacific. If you're coming from Downtown Honolulu, walking to the beach can be a great part of the experience. From Kaʻiulani Avenue, you can stroll through the lush public garden, past the statue of the last Hawaiian crown princess.
Location: Kalakaua Ave, Honolulu, HI 96815, USA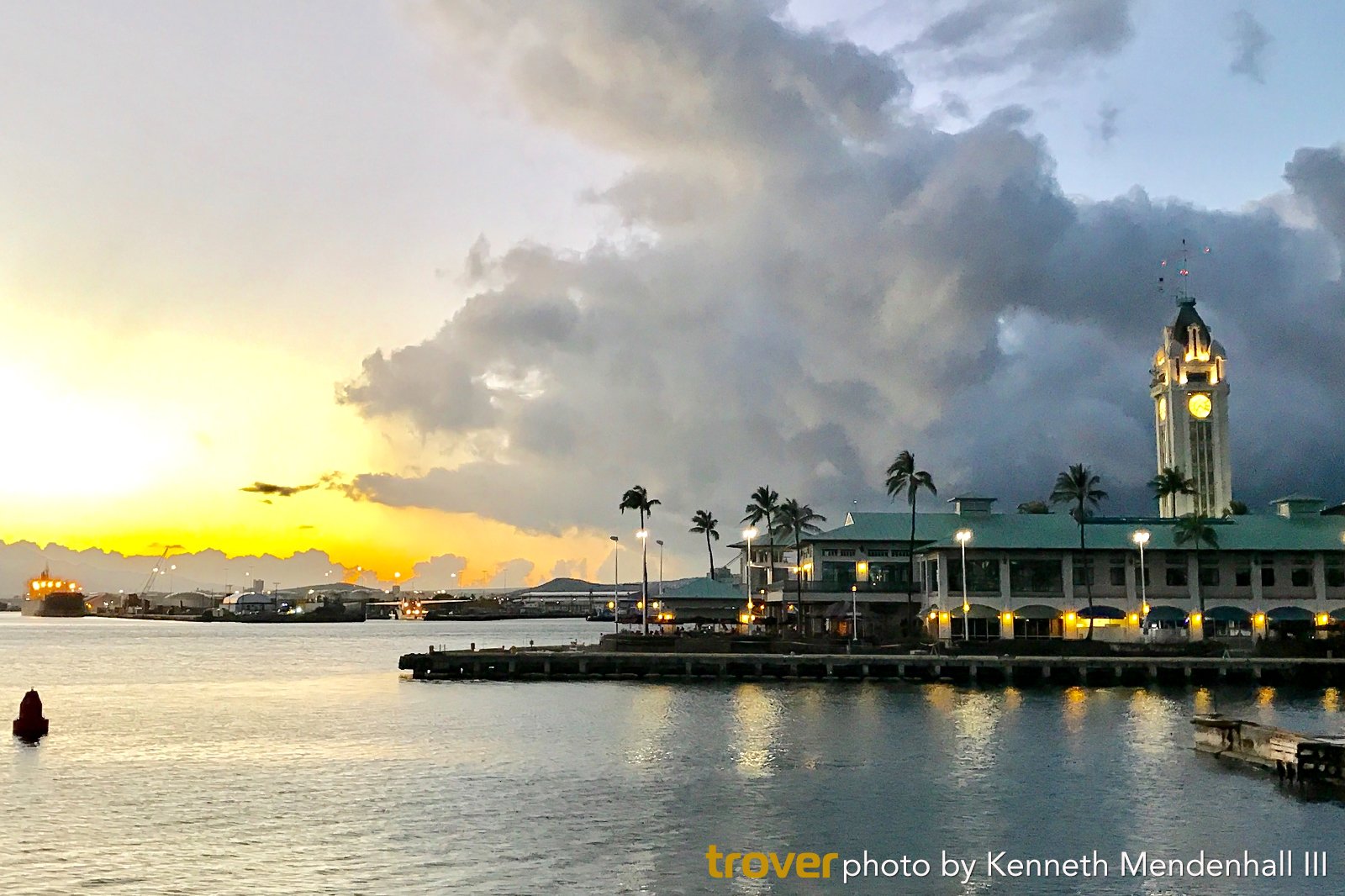 Climb Aloha Tower for harbour views
A tall landmark overlooking Honolulu's Pier 9
You might easily mistake this lighthouse for a clock tower. It's one of Honolulu's most distinctive landmarks, built in 1926 to mark Honolulu's status as a major port. The Aloha Tower stands tall at Pier 9, overlooking the coastal cityscape and the Honolulu Harbor. You can head up to the top of the tower for breathtaking views. Up close, you can admire the craftsmanship that contributed to the historical building's exterior. At ground level, the Aloha Tower Marketplace features shops, event spaces and dining spots.
Location: 155 Ala Moana Blvd, Honolulu, HI 96813, USA
Open: Daily from 9am to 5pm
Phone: +1 808-544-1453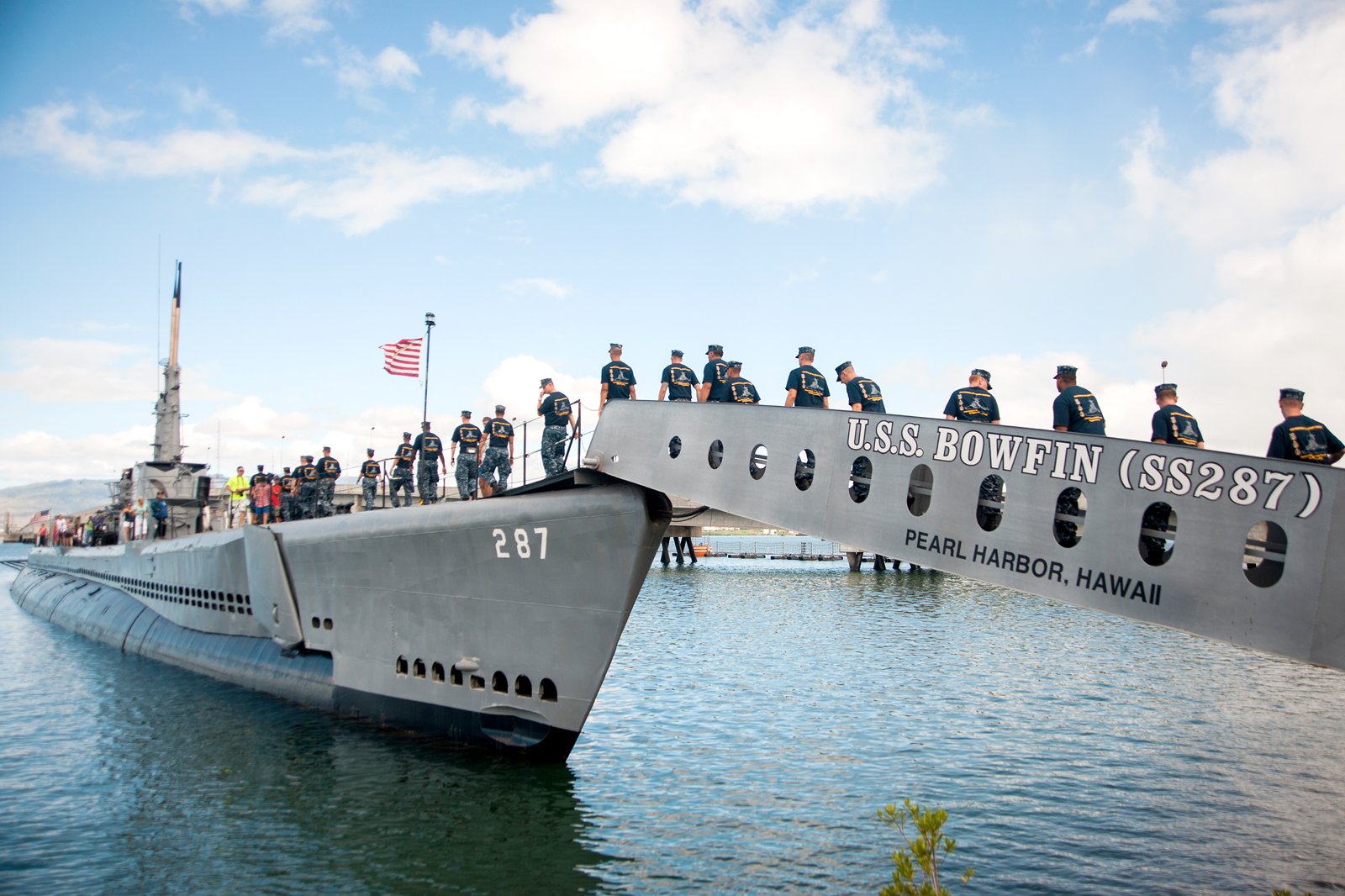 Learn about the history of Pearl Harbor
A scenic and tranquil harbour full of wartime history
World War II historical tours are awe-inspiring at Pearl Harbor, the naval base near Honolulu where the Imperial Japanese forces launched their devastating surprise attack in 1941. It's best to come early, since Pearl Harbor visits are done on a first-come, first-served basis, with the first 1,000 or so visitors allowed in for free from 7am. Entry to the visitor's centre and enjoying the scenic harbour is free. However, tickets apply if you want to go inside individual sites, such as the USS Bowfin submarine or the Pacific Aviation Museum.
Location: 1 Arizona Memorial Pl, Honolulu, HI 96818, USA
Open: Daily from 7am to 5pm
Phone: +1 808-422-3399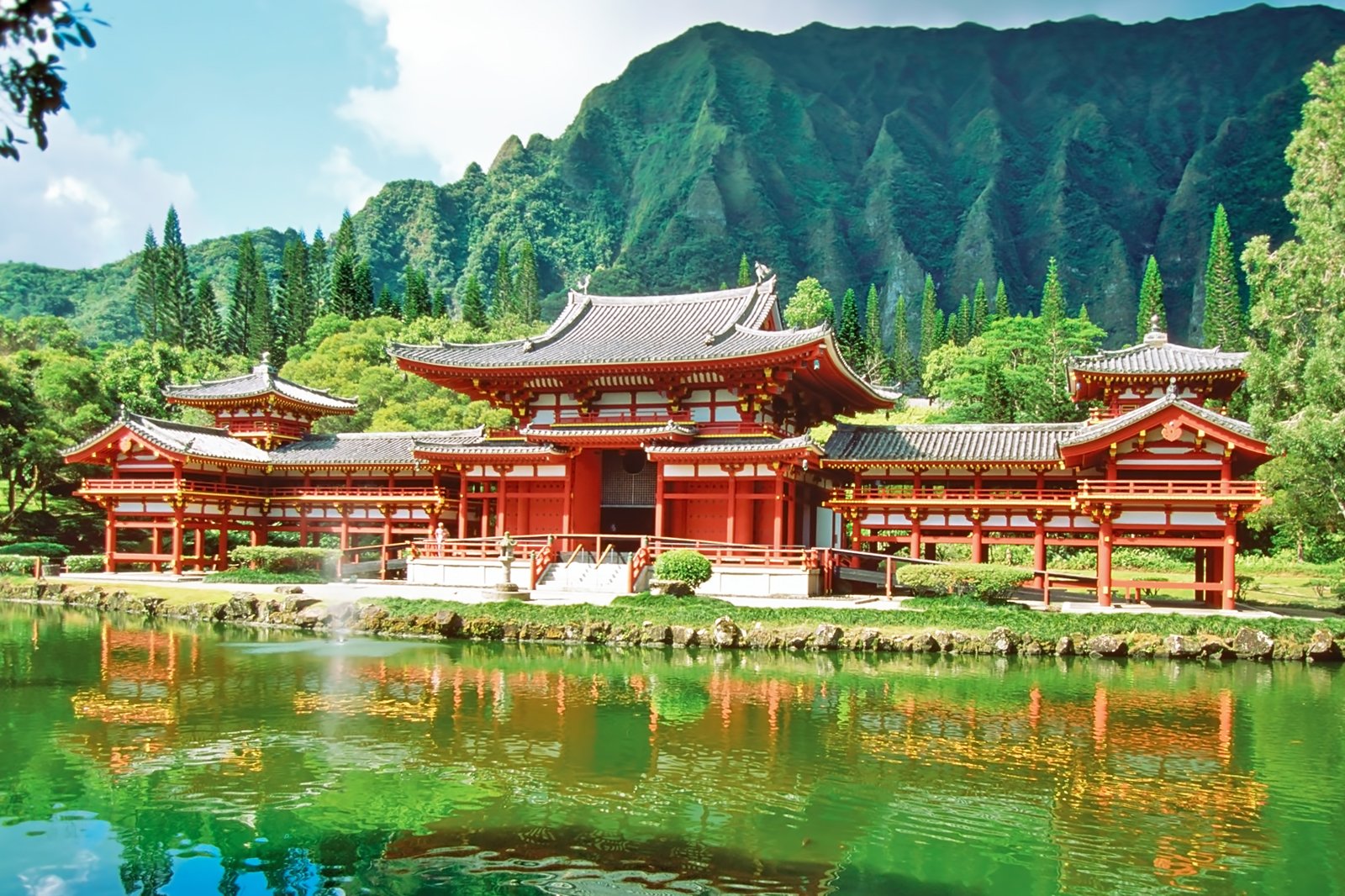 Find Zen in the Valley of the Temples
A Japanese temple garden cradled by the Ko'olau Mountains
This iconic site on Oahu's eastern mountainside features Buddhist gardens and Honolulu's famous Byodo-In Japanese temple, which is a replica of the temple of the same name in Kyoto, Japan. Among the temple's striking features are its tranquil gardens and koi ponds, a Buddha statue that's around 18 ft (5.5 metres) tall and a 3-tonne bell that you can occasionally ring. The Valley of the Temples is around a half-hour drive from Downtown Honolulu and getting here past the jagged Ko'olau Mountains is a scenic journey on its own.
Location: 47-200 Kahekili Hwy, Kaneohe, HI 96744, USA
Open: Daily from 6am to 4.30pm
Phone: +1 808-725-2798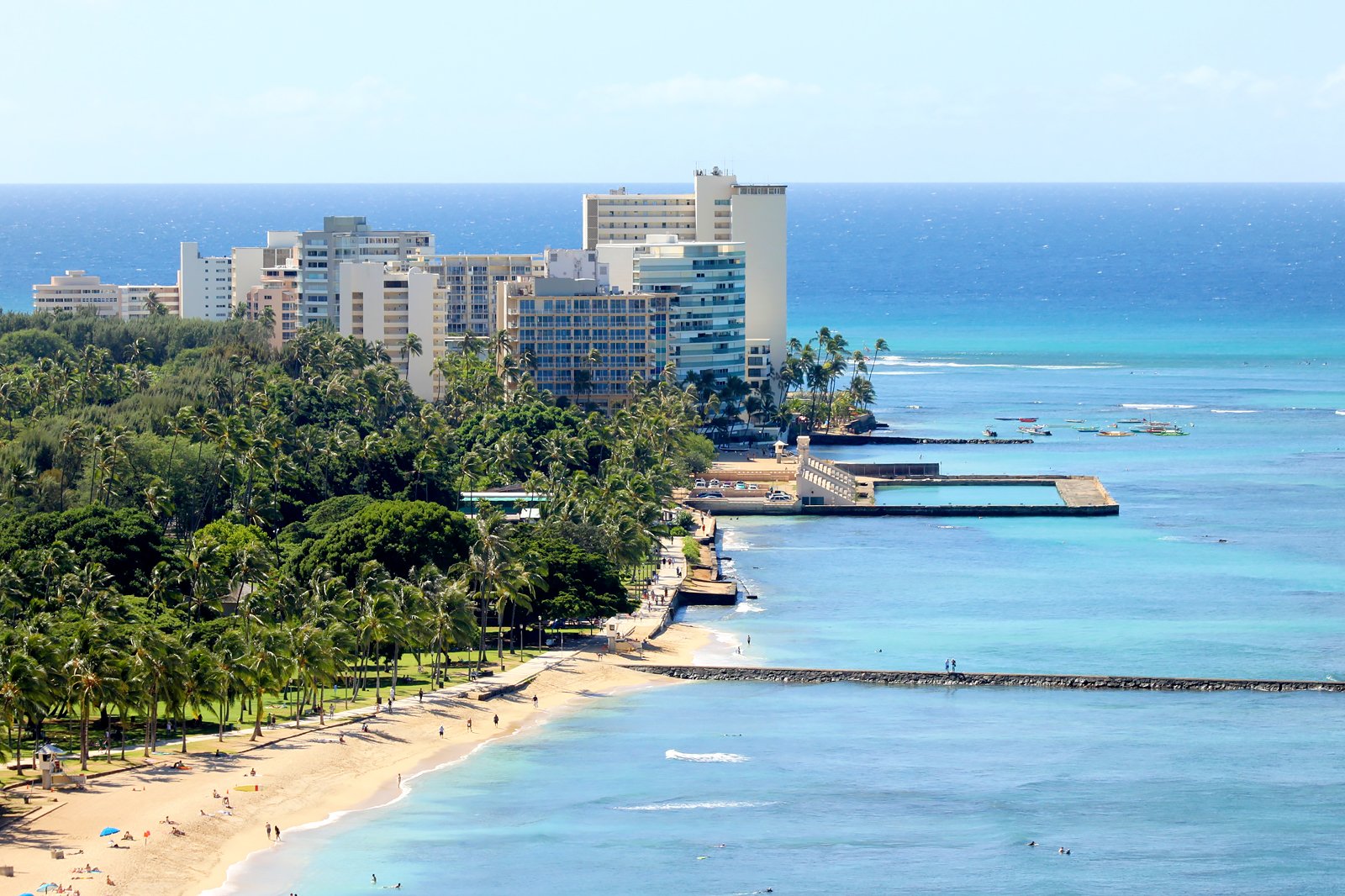 Take a historical walking tour
Free walks with bits of Hawaii's past
Downloadable maps of the Waikiki Historic Trail allow you to stroll along Waikiki Beach with a deeper understanding of its past and with plenty of different highlights, such as statues of Hawaiian royalties and historical figures, along the way. The strikingly pink hotel, The Royal Hawaiian, offers complimentary weekly walking tours with fascinating stories about their iconic resort. The Moana Surfrider hotel, named the First Lady of Waikiki, has much history to tell, provided through its history walks every Monday and Wednesday from 11am.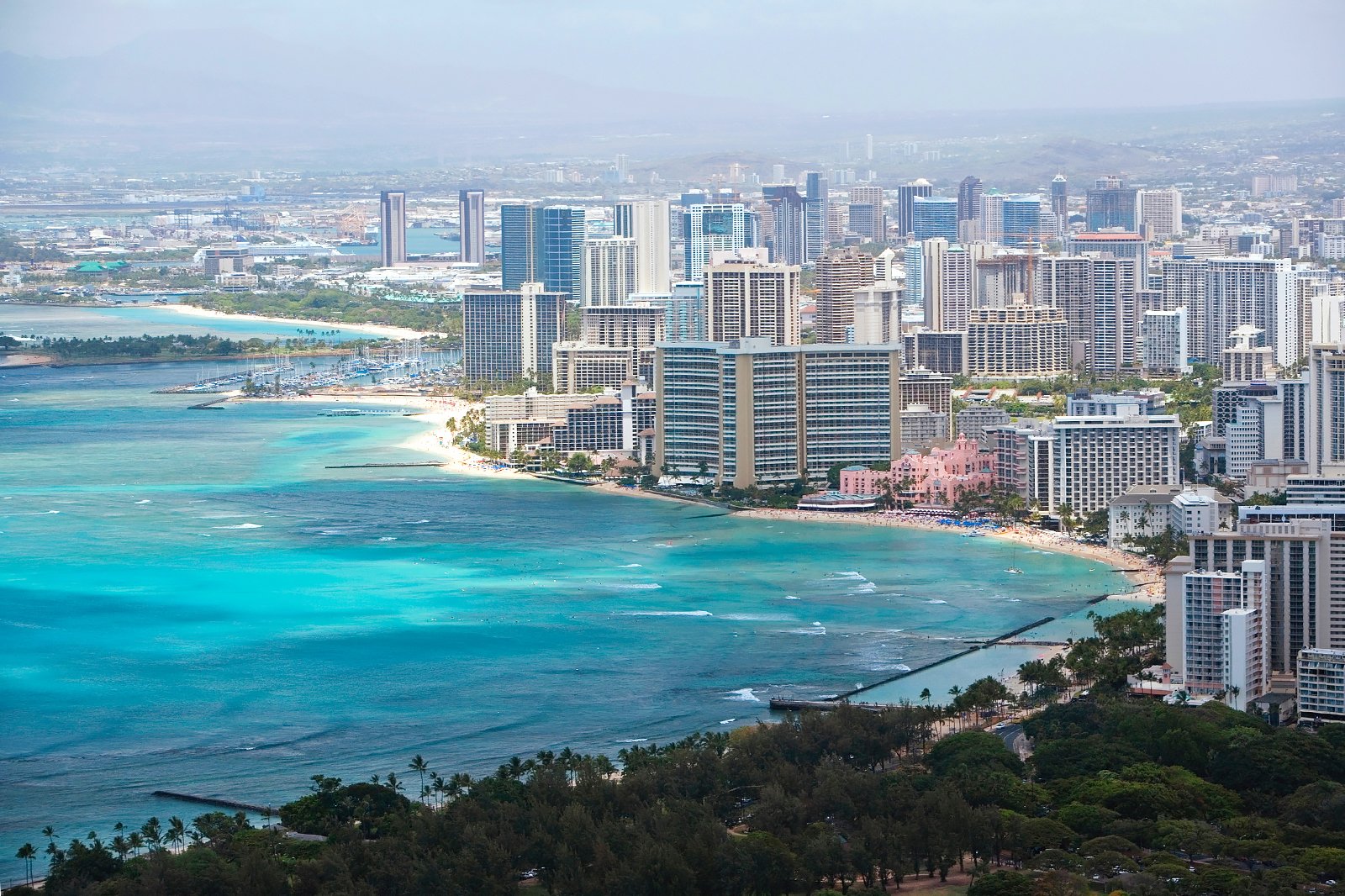 Climb up the Diamond Head
For prize views from an ancient volcano's peak
You can reach this extinct volcano within a half-hour drive south-east from Downtown Honolulu. The Diamond Head is a great spot for hiking adventures near Oahu's southern coast. The climb up to the volcano's rim usually takes around an hour to accomplish. Once at the top, you'll be rewarded with the prize view: the vast foreground natural landscape of the green crater, with Honolulu's high-rise skyline and the blue waters of the Pacific Ocean on the horizon afar.
Location: Kapahulu, Honolulu, HI 96815, USA
Open: Daily from 6am to 4.30pm
Phone: +1 808 587 0300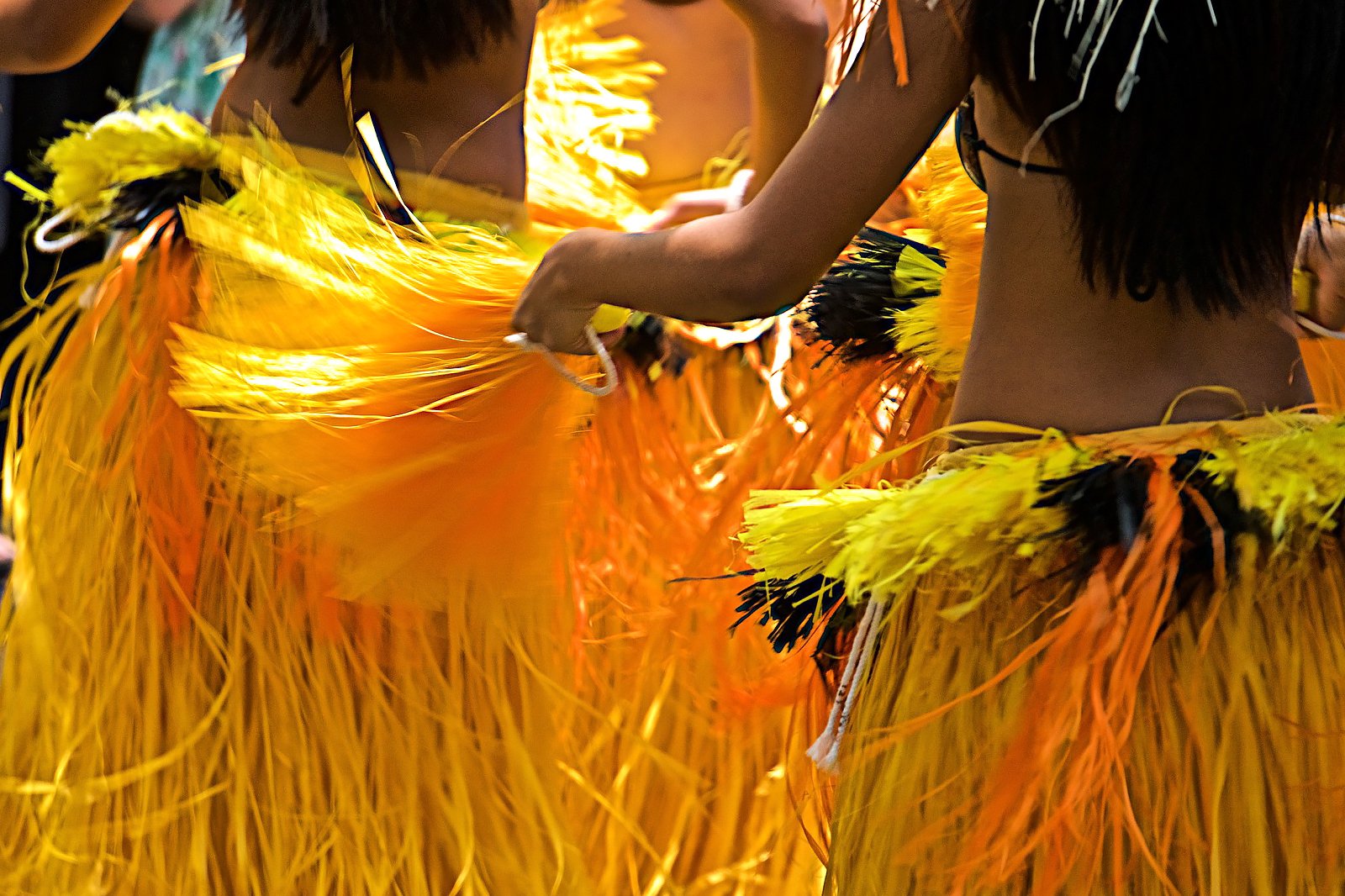 See hula shows at Kuhio Beach Park
Ready your camera and your hips for dances
For a free cultural treat, head up to Kuhio Beach Park, a small grove that's right at the far eastern end of the main Waikiki Beach strip. Here, you can experience authentic Hawaiian music and eloquent hula shows performed by some of Hawaii's finest traditional musicians and hula dance troupes. The sunset ritual opens with a torch lighting ceremony, often involving the dramatic blowing of conch shells. Shows are every Tuesday, Thursday, and Saturday between 6.30pm and 7.30pm, depending on sunset times.
Location: Kuhio Beach, Kalakua Ave, Honolulu, HI 96815, USA
Phone: +1 808-923-1094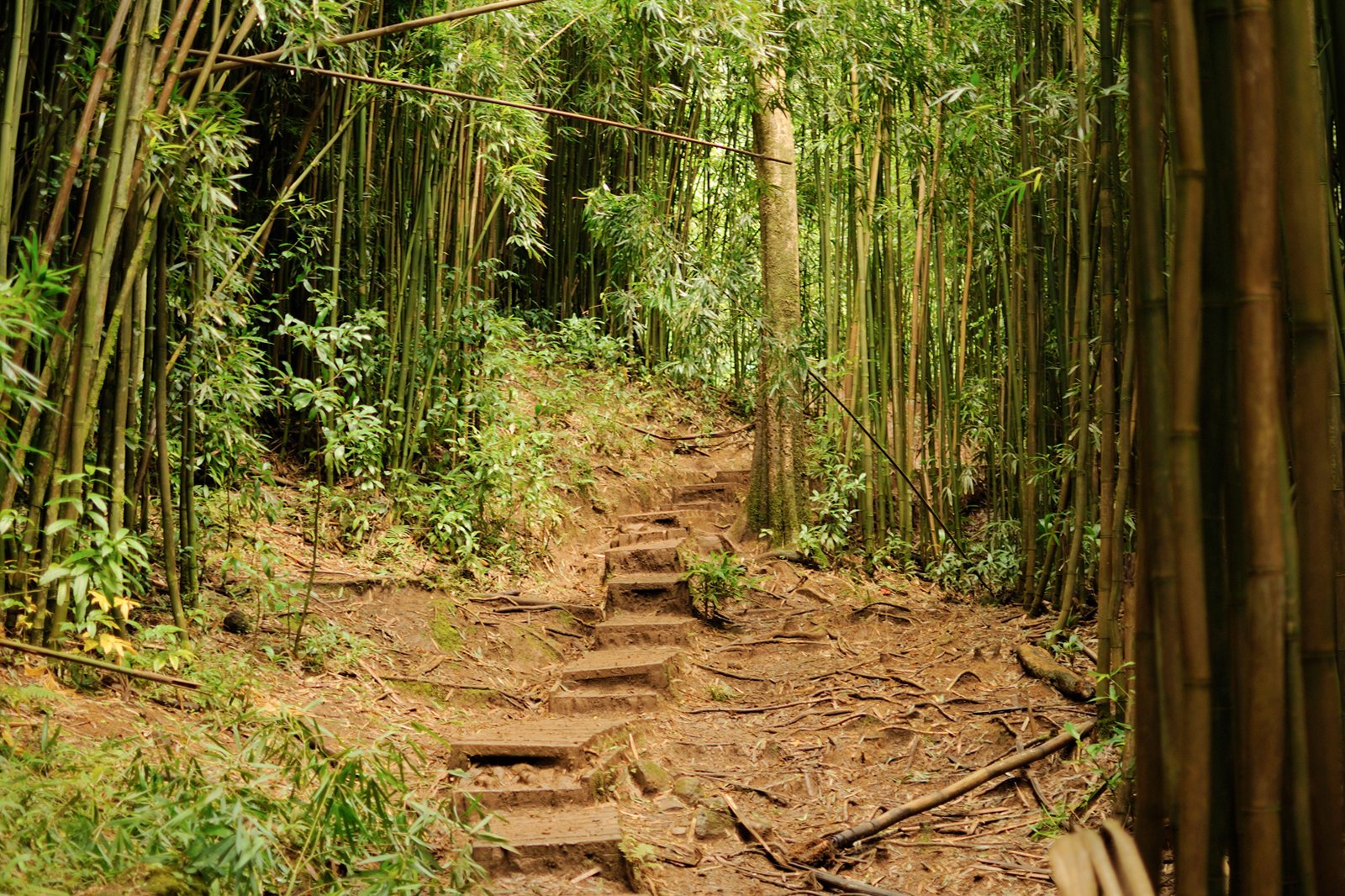 Hike the Manoa Falls Trail
Scenic path to Oahu's impressive waterfall
Oahu's Manoa Falls is the tallest accessible waterfall on the island of Oahu. The Na Ala Hele Manoa Falls Trailhead leads you to it, traversing lush Hawaiian rainforests with a wealth of flora to discover along the route. The trail is a 2-mile and approximately 2-hour roundtrip, though you'll most likely spend more as you stop to admire the beauty of the falls and its wild surroundings. The trail can get slightly muddy, so sturdy hiking footwear and bug repellent are advisable.
Location: Na Ala Hele, Honolulu, HI 96822, USA
Open: Daily from 6am to 6pm
photo by Daniel Ramirez (CC BY 2.0) modified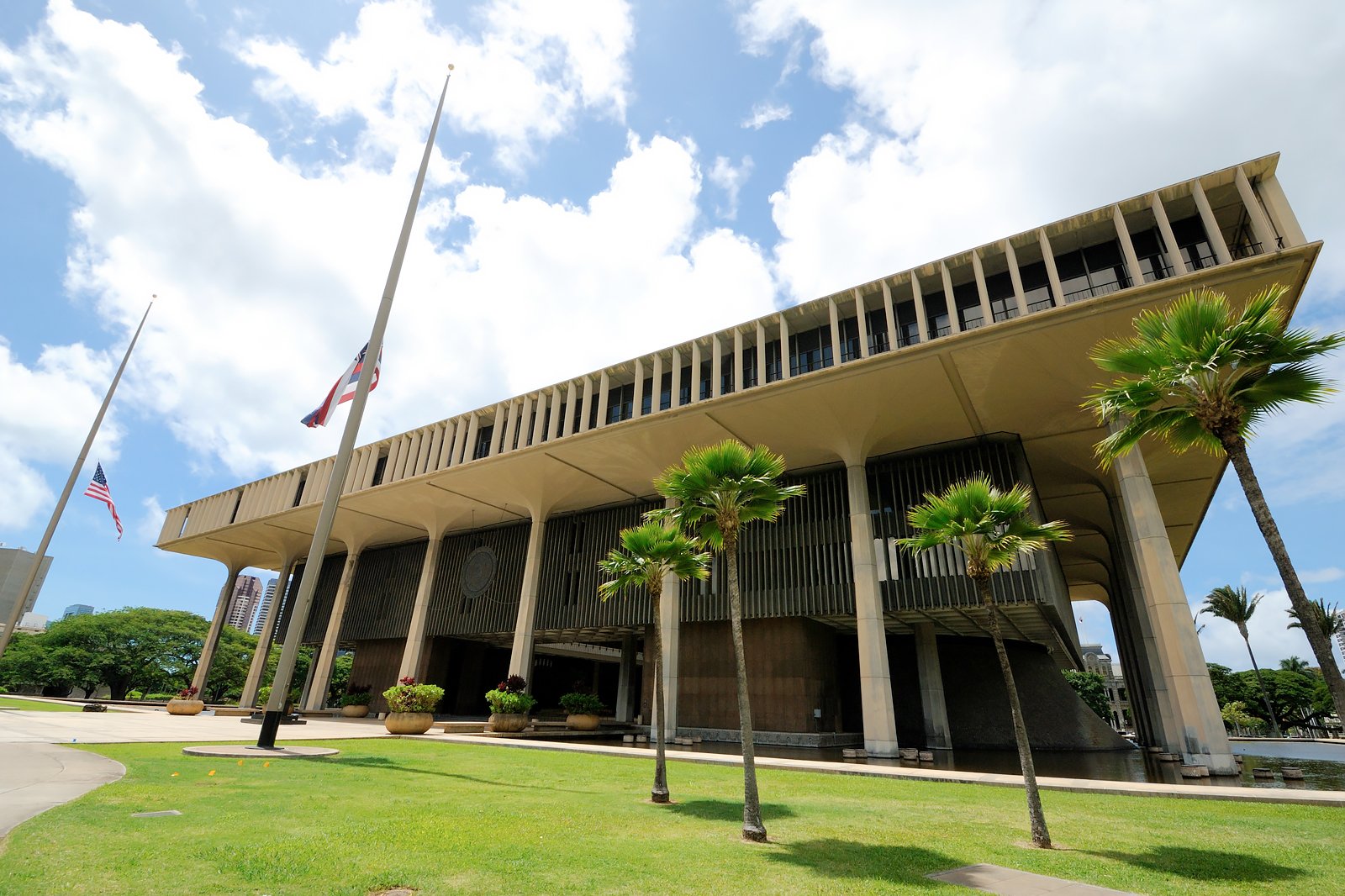 Tour the Hawaii State Capitol
The statehouse of Hawaii, right in the heart of Honolulu
You can visit Hawaii's official US statehouse in Downtown Honolulu on Beretania Street. The Hawaii State Capitol replaced the 19th-century Iolani Palace as Hawaii's statehouse in 1969. The new building is practically right behind the palace. Public tours inside, which include a chance to look around the massive senate chamber, are available by appointment and on weekdays only. It's a good idea to check on availability beforehand. Or, if there's a school tour on, you can usually join in for free. Even if that's not available, just admiring the spectacular building and its architectural features can be great on its own.
Location: 415 S Beretania St, Honolulu, HI 96813, USA
Open: Monday – Friday from 7am to 6pm
Phone: +1 808-586-0034
photo by Daniel Ramirez (CC BY 2.0) modified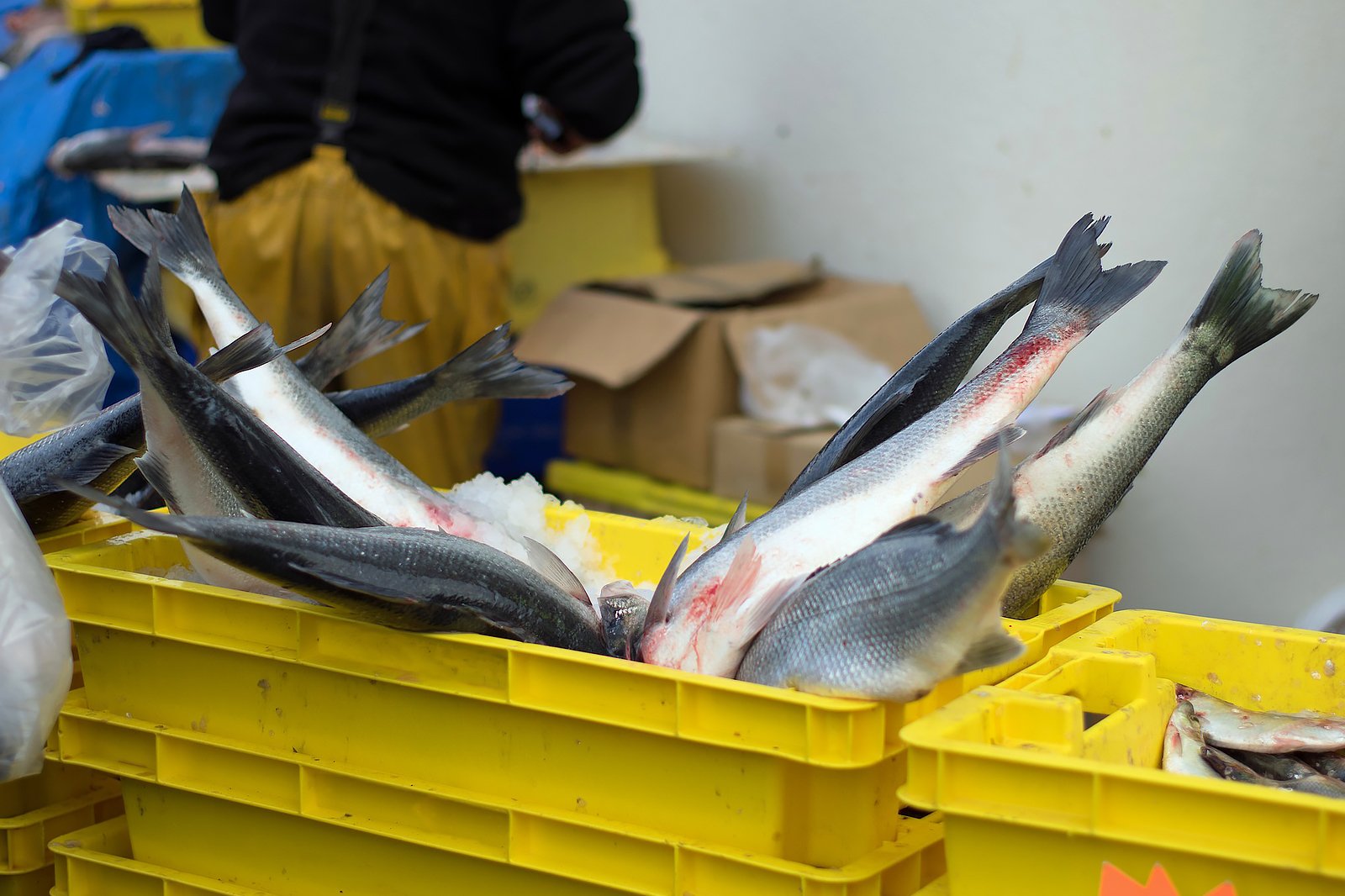 See the Honolulu Fish Auction
The only fresh tuna auction in the United States
The Honolulu Fish Auction, which is one of the very few fish auction houses in the world and is the only fresh tuna auction site in the United States. It's reminiscent of Japan's famous Tsukiji market, with its clean and efficient layout. The waterside facility is on Berth Number 33 of the Honolulu fishing docks. The auction is open to the public. However, for $25 you can go on an optional guided tour on select Saturday mornings from 6am, for a better understanding of how tuna gets from dock to auction.
Location: 1131 N Nimitz Hwy, Honolulu, HI 96817, USA
Open: Monday – Saturday from 4am to 2pm (closed on Sundays)
Phone: +1 808-536-2148