The London Waterloo Station is a historic terminus in central London that's close to major tourist attractions. As a central railway and underground station, London Waterloo Station is an excellent starting point to see attractions like the County Hall and London Eye, or make your way to nearby hotels and restaurants.
Each year, the London Waterloo Station services over 94 million passengers from London and abroad. It's one of the city's busiest stations and a hub of public transport. The underground station is on the Jubilee Line, Bakerloo Line and Northern Line, and the railway trains are operated by South West Trains.
Waterloo Station in London - one of the highlights of 10 Main Railway Stations in London (Read all about London here)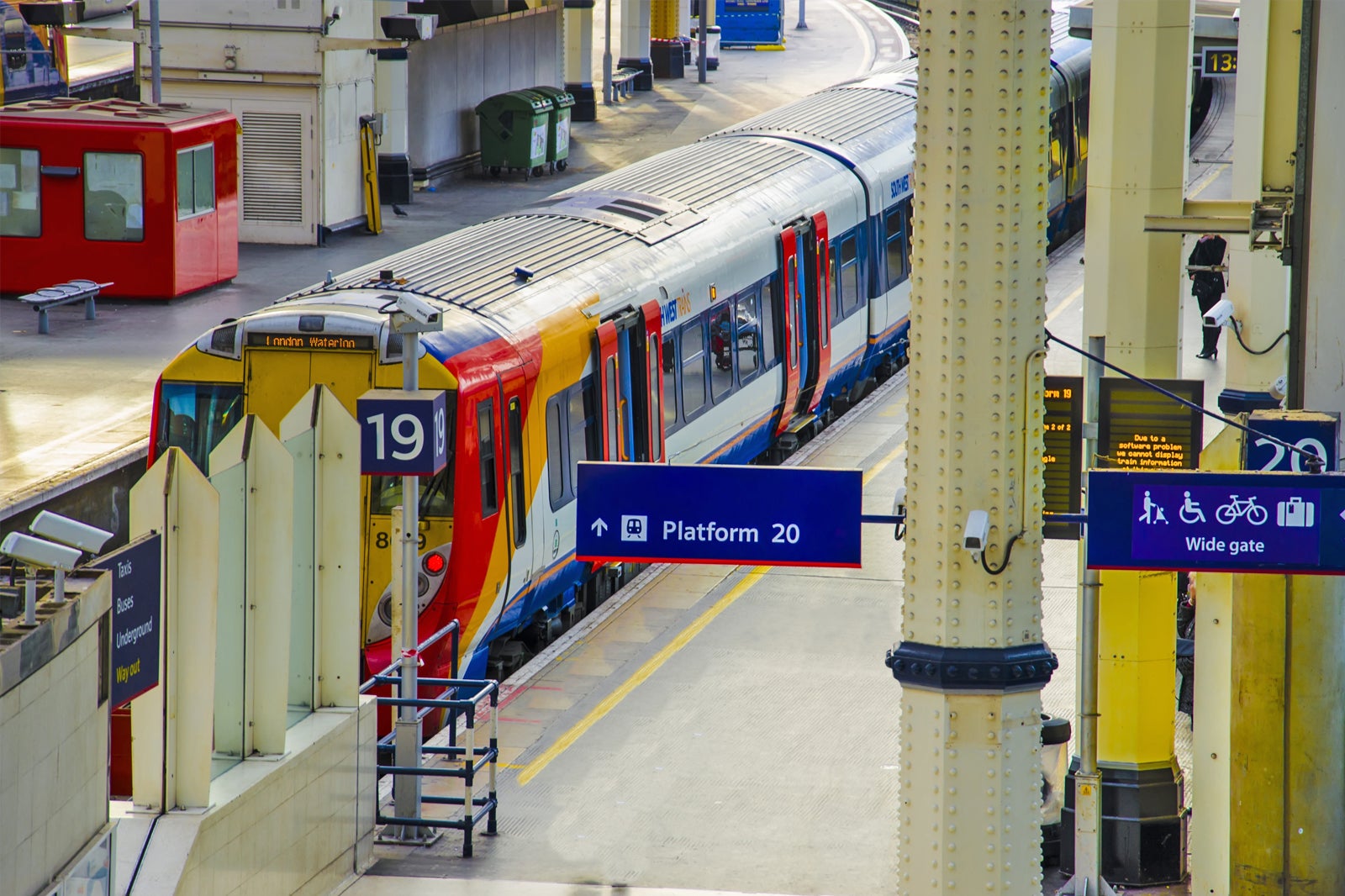 Highlights of the London Waterloo Station
Along with providing convenient public transport, the London Waterloo Station is a fascinating historical site. The station opened in 1848 and was rebuilt in 1922 to include a Victory Arch over the entrance to commemorate World War I. It's also home to the Waterloo station clock, a 20th-century 4-faced clock that hangs in the centre of the concourse and is often used as a rendezvous point.
Whether you're visiting the rail station or using public transport, the retail balcony offers a variety of bars, restaurants and boutiques. You'll find such names as Benugo, the Bagel Factory, Delice de France, Lush and Oliver Bonas on the retail balcony.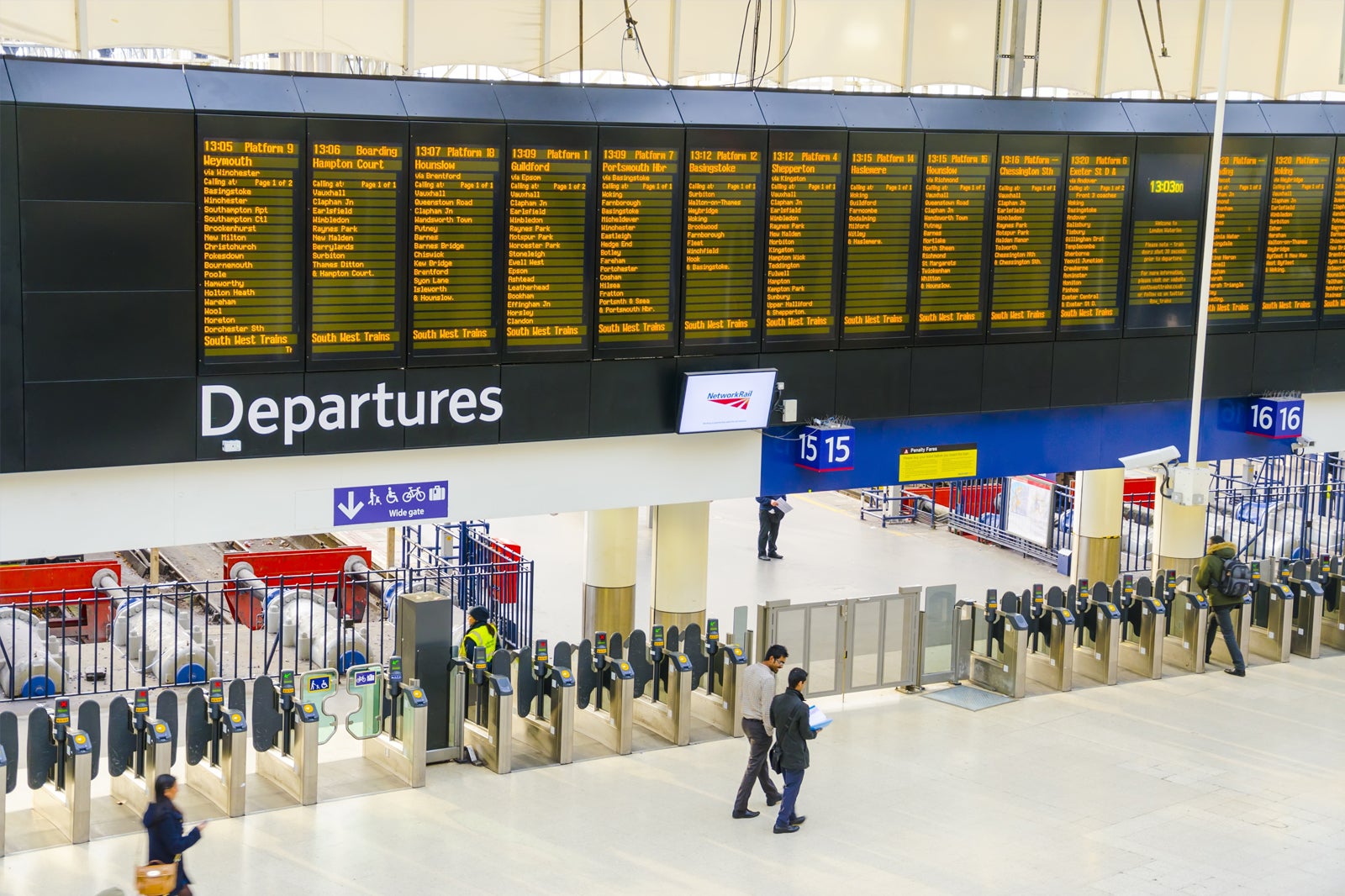 Good to know when visiting the London Waterloo Station
The London Waterloo Station is one of the largest and busiest rail stations in all of the UK. If you're planning to take public transport, look at the rail and underground schedule to plan your routes and find the best stops to save time for sightseeing.
Many attractions are close to London Waterloo Station, including the London Eye, the South Bank and the Sea Life London Aquarium. Other attractions include the Hayward Gallery, the Poetry Library and the London Dungeon. You'll also find plenty of dining and nightlife in the bustling area near the station.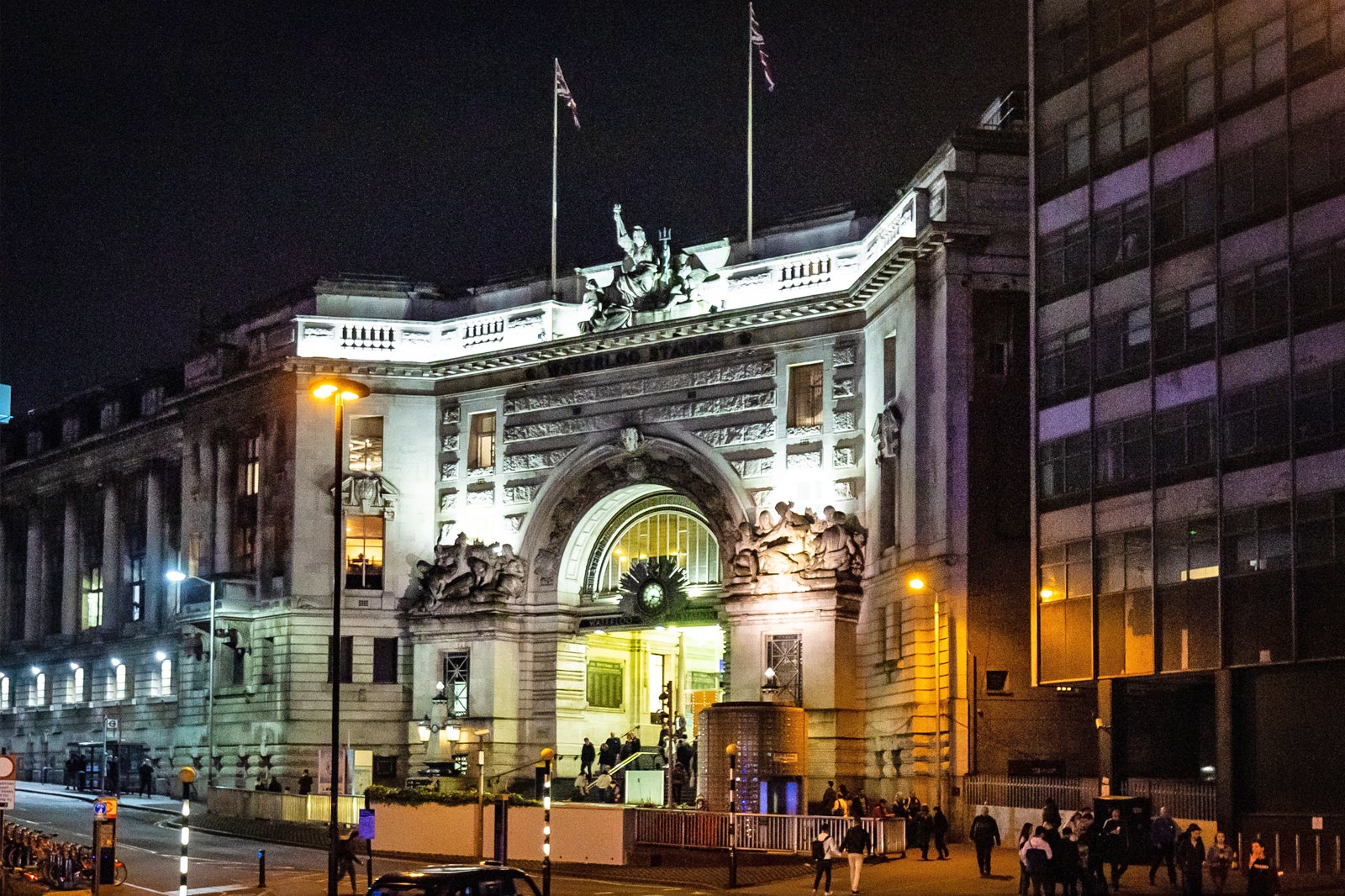 Waterloo Station in London
Location: Waterloo Rd, Bishop's, London SE1 8SW, UK
Open: Monday–Friday from 4.30 am to 1.05 am, Saturday from 4.30 am to 1.45 am, Sunday from 5.30 am to 1.05 am
Phone: +44 (0)3457 114141
Back to top