Blackpool's Mirror Ball is an illuminating spectacle located on the South Shore that gives visitors a colour-changing light show each night and sits glistening in the sun's reflection during the day. The Mirror Ball was constructed in the summer of 2002 and has been amusing visitors for 19 years.
Sometimes referred to as Blackpool's disco ball, the Mirror Ball has become an icon of Blackpool's shorefront. With waves rolling up from the vast Irish Sea, the seaside views will be some of the most enchanting aspects of your visit to the ball.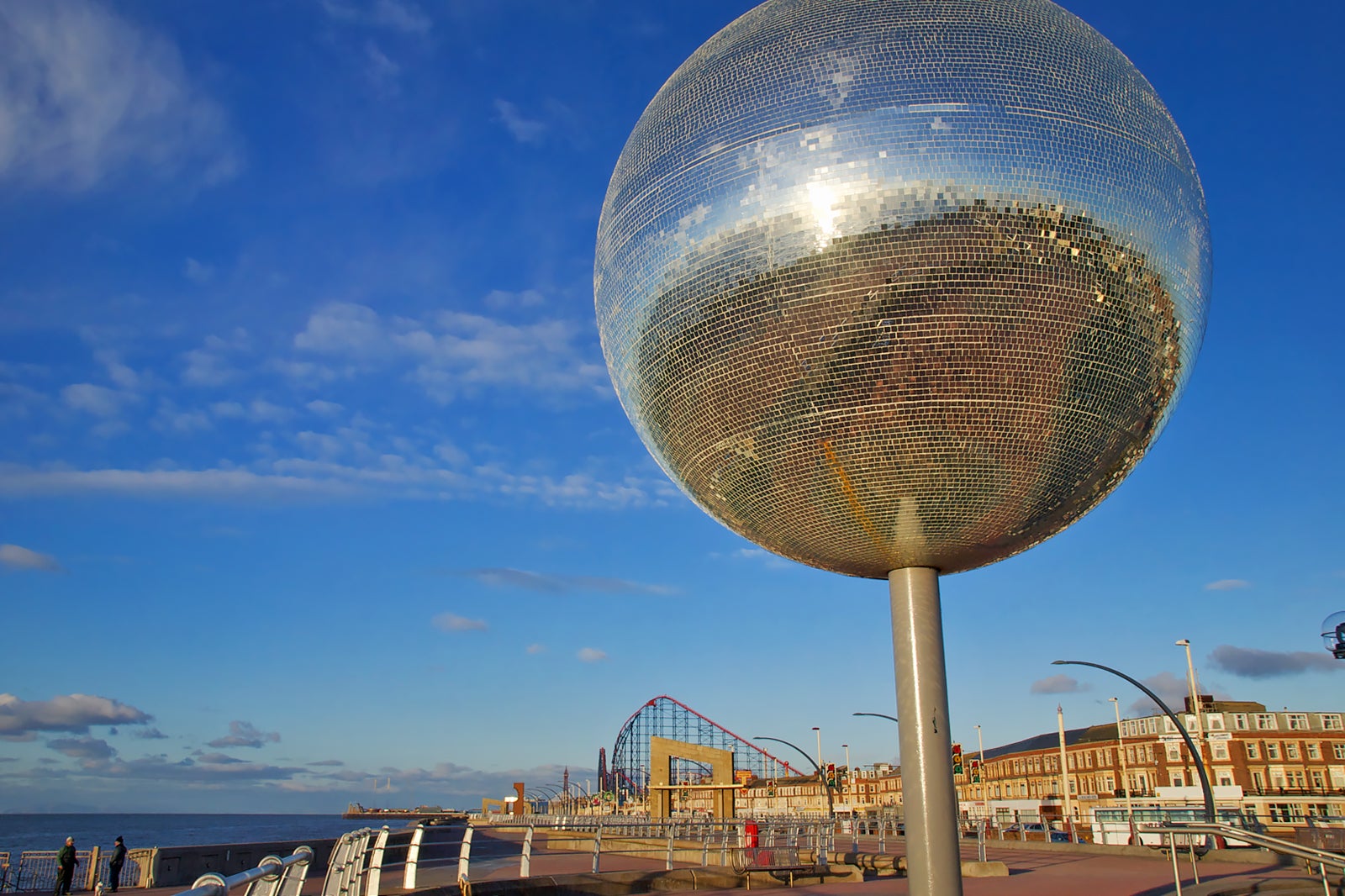 The Mirror Ball highlights
Most people consider the surrounding views the best part of visiting the Mirror Ball. With the newly renovated seafront, the promenade makes coming here a breeze, and you can look out to the expansive seafront as the Ball illuminates the foreground. The structure is a marvellous architectural endeavour.
After the sun has gone down, the real magic of the Mirror Ball begins. Each night the Mirror Ball is illuminated with colour changing displays that liven up the entire South Shore. The light display is a fun reward for ending your day down at the Mirror Ball.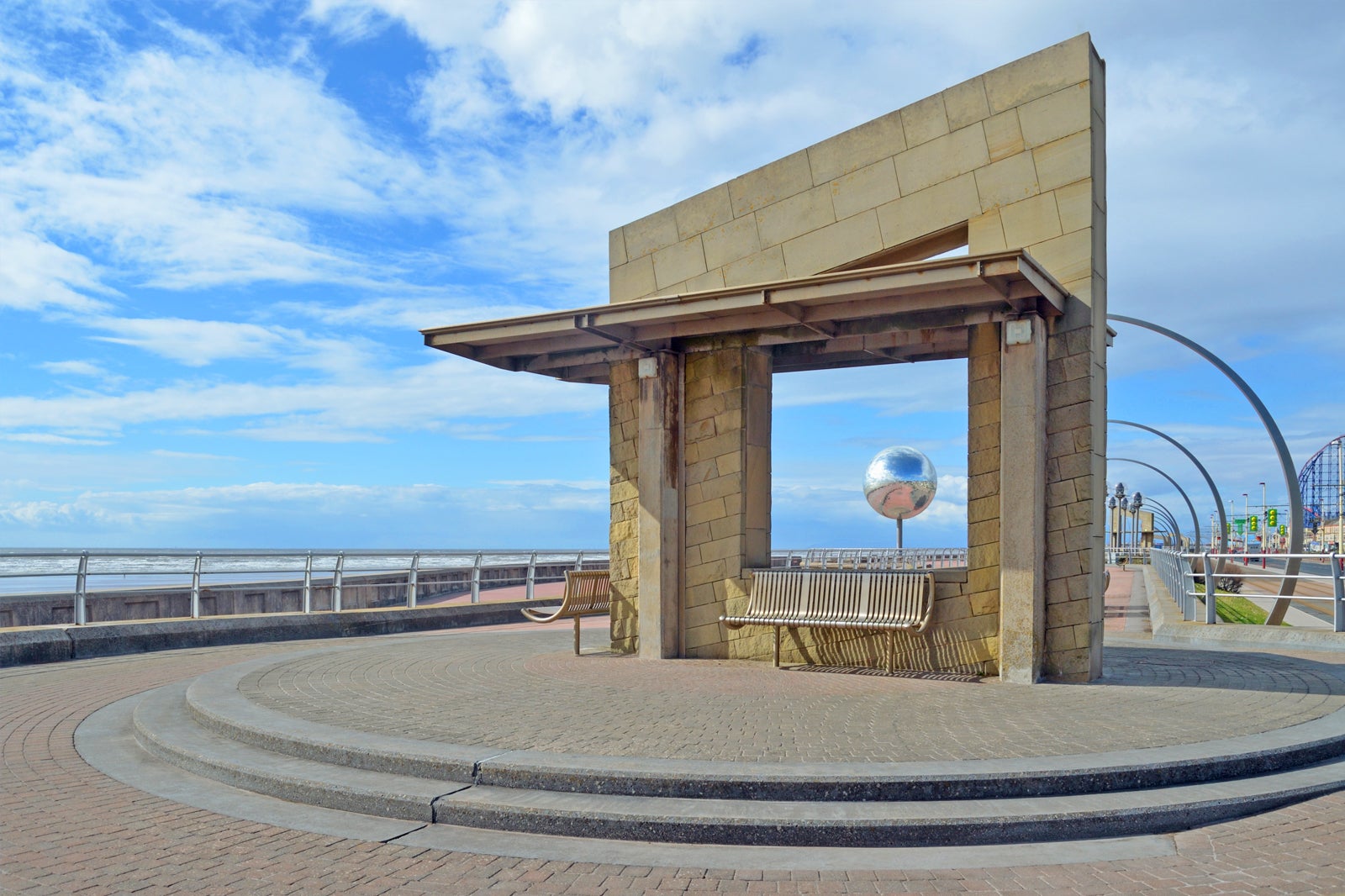 Good to know when visiting The Mirror Ball
The Mirror Ball is located on the promenade on the South Shore and is easy to locate. As you head towards the coast, you will see the giant glistening sphere sitting above the horizon. Public transport is a good option since the Mirror Ball is less than 100m from the Harrow Place bus and train stops.
The Mirror Ball is occasionally taken down for maintenance, so you may want to check before planning your visit. There is a light show every night, and you can see it from a distance, so you don't need to worry about coming early for a front-row view.
The Mirror Ball
Location: New S Promenade, Blackpool FY4 1NJ, UK
Open: 24/7
Phone: +44 1253 891336
Back to top