Staining Lodge Golf Course is a country club and golf course offering a countryside feel with exquisite views located only minutes from most Lancashire towns. At Staining Lodge, you can pay and play to enjoy this 18-hole, par-72 course whether you're a beginner or you play every weekend.
The short drive out to the course is especially worthwhile when you consider there's a full driving range and clubhouse with a full breakfast spread in the morning, a wide range of lunch food that includes daily specials, and plenty of cold and hot drinks.
Staining Lodge Golf Course - one of the highlights of 10 Best Golf Courses Around Blackpool (Read all about Blackpool here)
Staining Lodge Golf Course highlights
The course has a forgiving nature to it but also plenty of challenges to keep advanced players paying attention. The fairways are rather generous, but there are also 4 par-5s so that experienced golfers are always pushed to play better. Membership is available, but the course is open to the public for a fee.
Unlike other courses, Staining Lodge also offers a driving range to get warmed up beforehand. The range has realistic tee boxes and a basket of balls is very reasonably priced. The restaurant in the clubhouse is open from 9 am to 3.15 pm and serves breakfast, brunch, and lunch.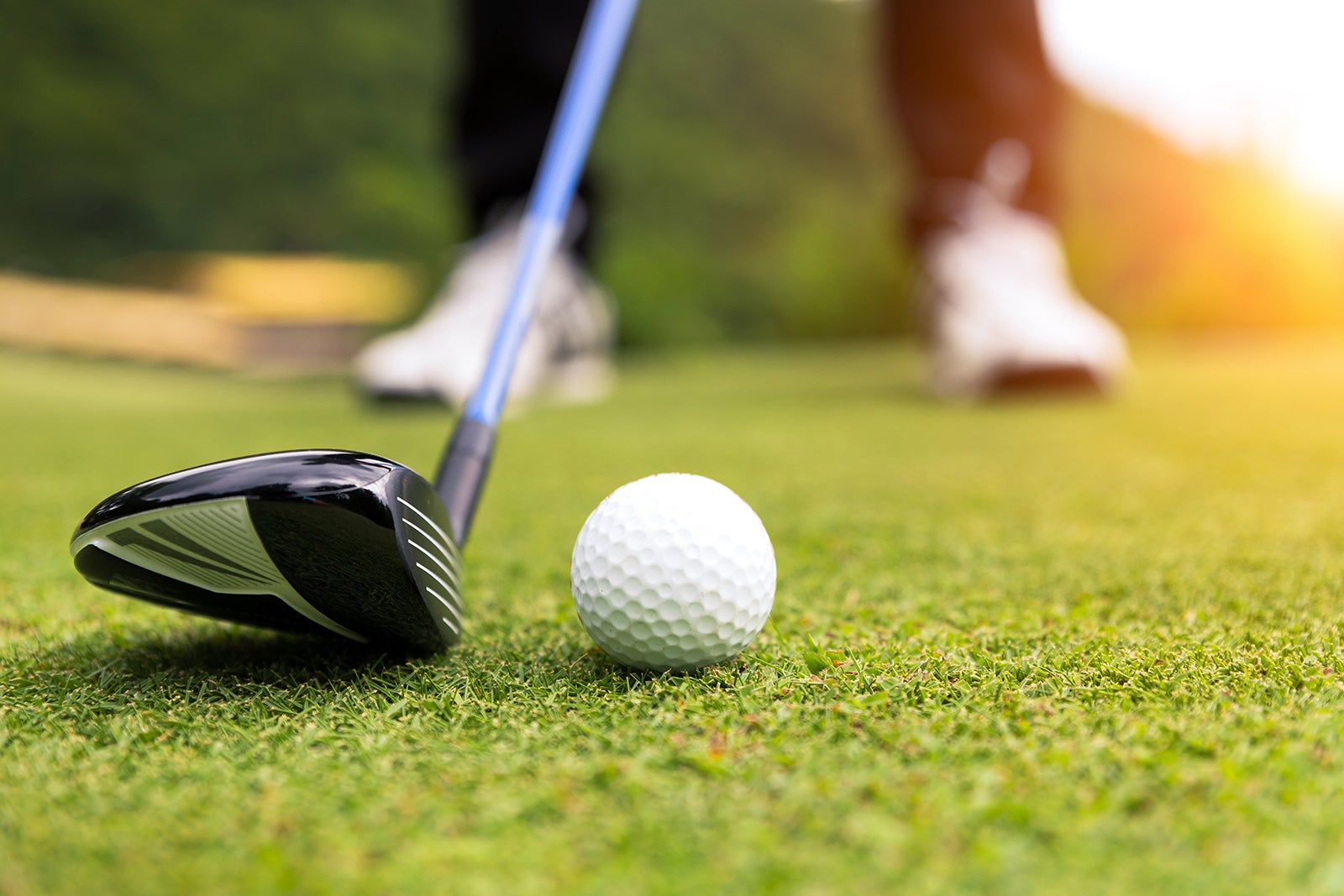 Good to know when visiting Staining Lodge Golf Course
Staining Lodge Golf Course has a pro shop stocked with clubs, clothing, and equipment, and it offers on-site coaching and a club repair and re-gripping corner. The course is pay and play, and you can also book your tee time with the convenient BRS golf software.
Staining Lodge is only about a 10-minute drive from the M55, Blackpool, and many of the other main towns in Lancashire. Directions from Poulton/Lancaster or the M55 are available on the website. The grounds and the clubhouse are very accessible for prams and wheelchairs.
Staining Lodge Golf Course
Location: Dover Lodge Farm, Chain Ln, Staining, Blackpool FY3 0DE, UK
Phone: +44 (0)1253 891336
Back to top