Spitalfields Market in London
Trendy Spot for Shopping, Eating and Drinking in East London
Spitalfields Market brings together some of London's finest restaurants, fashion stores, boutiques and market stalls. Situated at the heart of East London, this is one of the city's oldest markets. As a result, it's packed with character, combining tradition and modernity to devastating effect. You'll find ample opportunities to sample delicious food and browse original fashion.
Undoubtedly a major destination for fashionistas and foodies in London, Spitalfields Market is a constant hive of activity. From the opportunity to indulge in luxurious sweet treats to shopping for that one of a kind item, this market is one of the city's most varied and exciting.
On weekends, the market often plays hosts to community events. Swing by on a Saturday afternoon and you might catch a music festival, a one-off vintage market, or an exhibition celebrating the best of local art.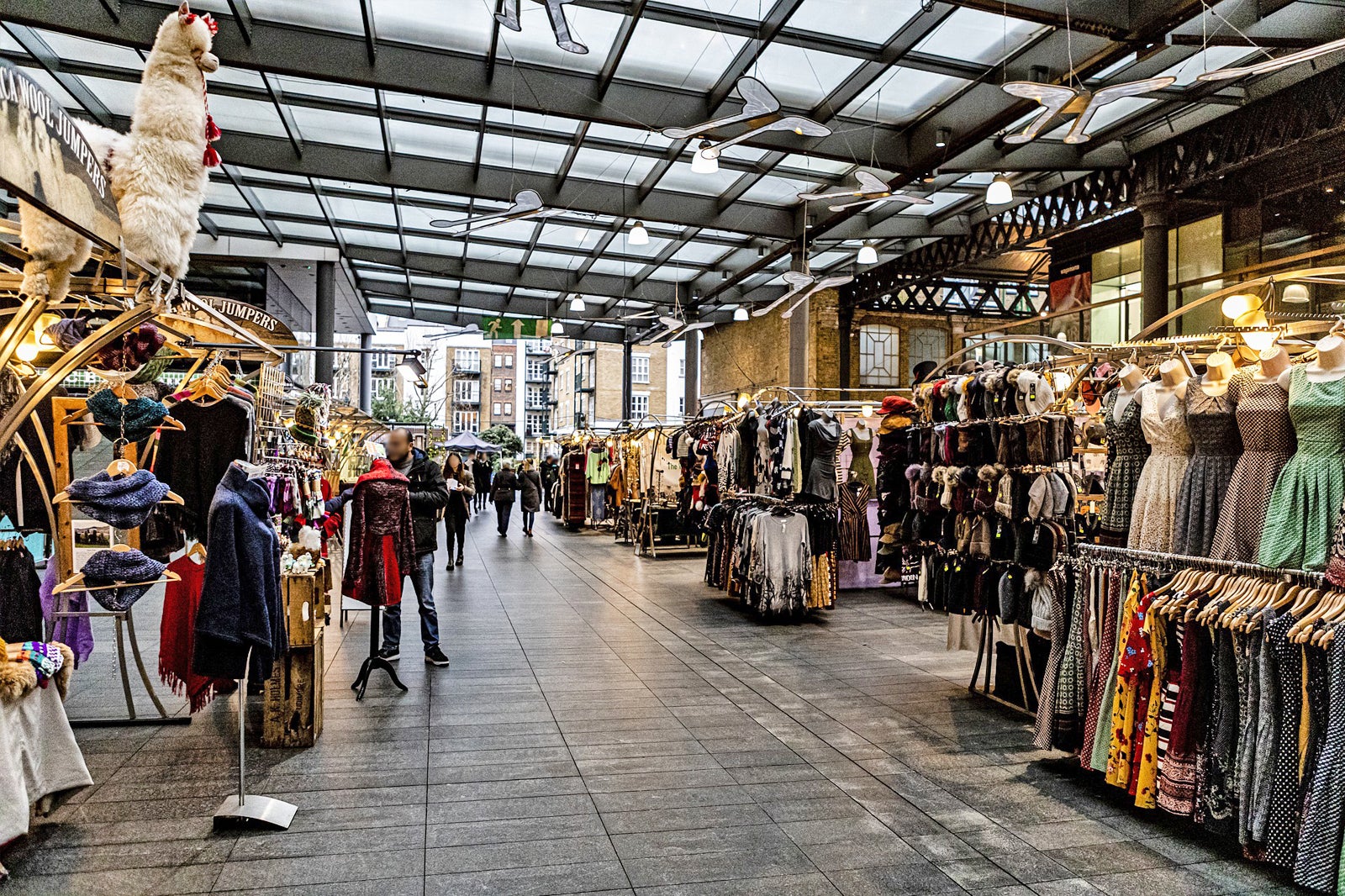 What are the highlights of Spitalfields Market?
Broadly speaking, Spitalfields Market can be divided into 3 separate entities. Firstly, the market traders' section of Spitalfields Market is open 7 days a week and features over 100 individual stalls. Focusing on original designers and unique finds, the stalls offer everything from modern and vintage fashion to music, jewellery and handcrafted homeware.
The Saturday-style market offers original clothing, accessories, homewares and ethical goods from up to 88 independent designers on Sunday afternoons.
Last but not least, the Spitalfields Arts Market sits in Crispin Place and takes place during the festive season. It hosts many artists from various parts of London, making this is an excellent place to grab a unique piece for yourself or a loved one.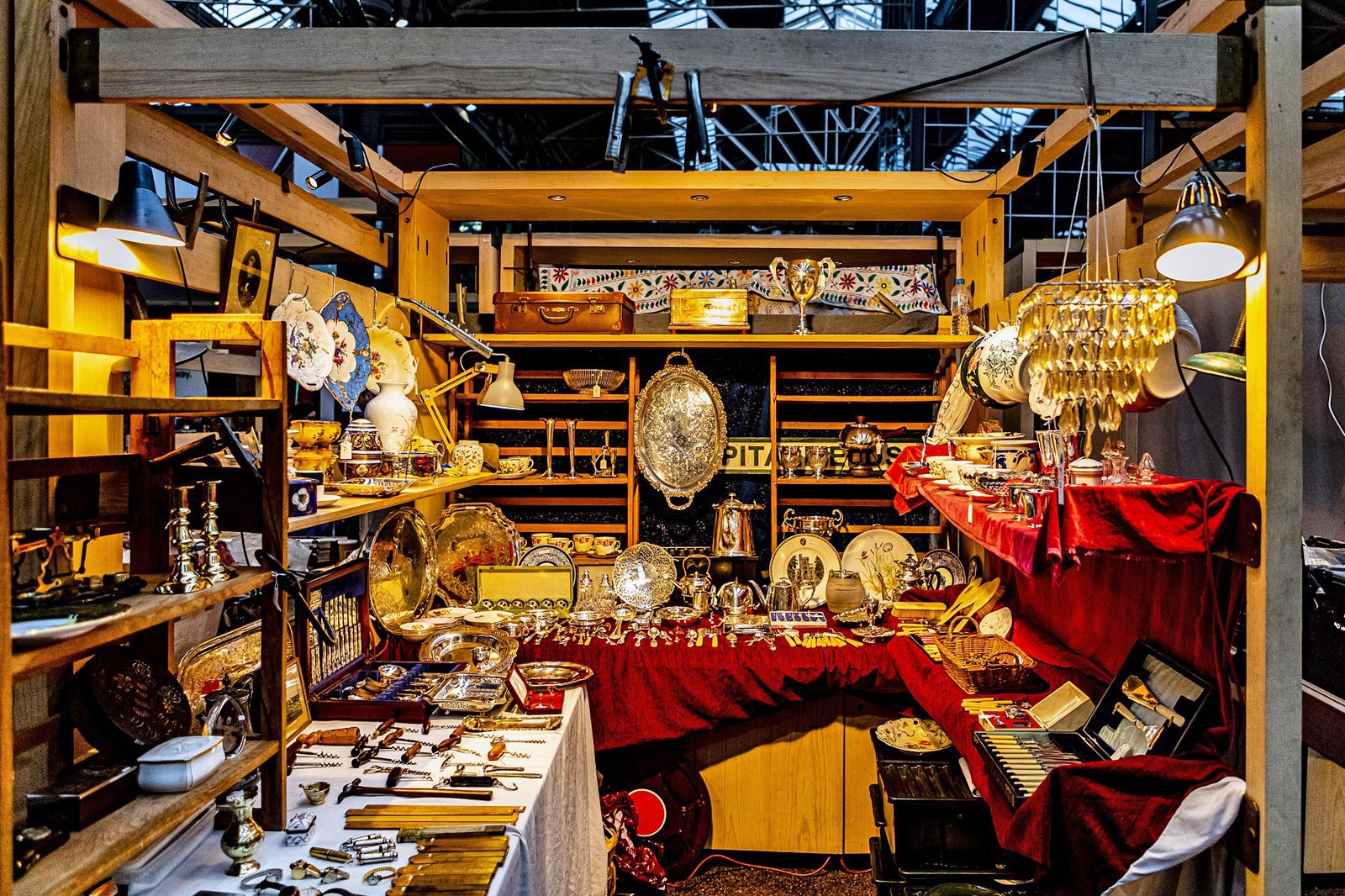 Where to eat and drink at Spitalfields Market?
Spitalfields Market is a real haven for foodies in London. You'll find 2 categories of gastronomic offerings at the market, namely restaurants and food trucks. Each offers a radically different approach to food, yet the outcome is almost always the same – delicious!
Home to a wide variety of restaurants, Spitalfields Market has developed a reputation as a hotspot for gourmands in London. Perhaps the finest of the lot of the Michelin-starred Galvin La Chapelle, a hugely acclaimed French restaurant by brothers Chris and Jeff Galvin. Situated in the beautiful 19th-century and Grade II-listed St. Botolph's Hall just off the market itself, signature dishes include lasagne of Dorset crab with chanterelles and chervil, slow-cooked Pyrenees lamb 'Basquaise' with herb ravioli, and tagine of squab pigeon with harissa sauce.
For those who prefer casual dining, Spitalfields Market has some of the best street food in the capital. One of the best places to try is Rainbo, where Tokyo-inspired cuisine is served up out of a vintage Ford truck on Lamb Street. With a focus on the inimitable Japanese gyoza (a type of filled dumpling), Rainbo offers a modern and always delicious take on classic Tokyo street food.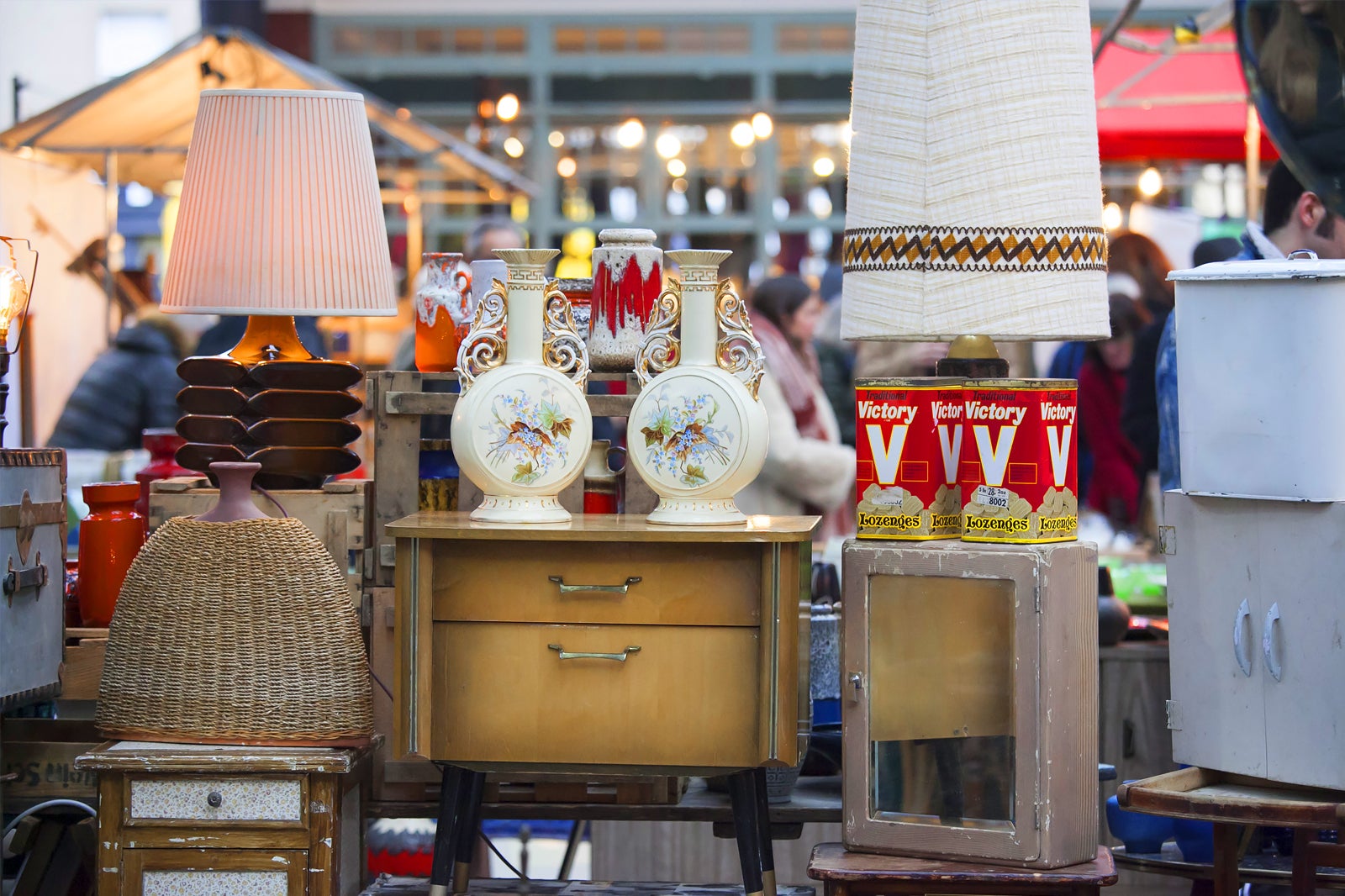 Good to know about Spitalfields Market
Spitalfields Market sits at the core of modern East London, so it's very well-connected and easy to get to. The market is within a 5-minute walk of Liverpool Street Station, right between London's financial district and Shoreditch.
Naturally, the market's prime location has made it extremely popular with both locals and tourists. Indeed, heading to Spitalfields for people-watching is just as good a reason as any. Spitalfields Market welcomes a hugely diverse range of visitors, from bankers to savvy tourists.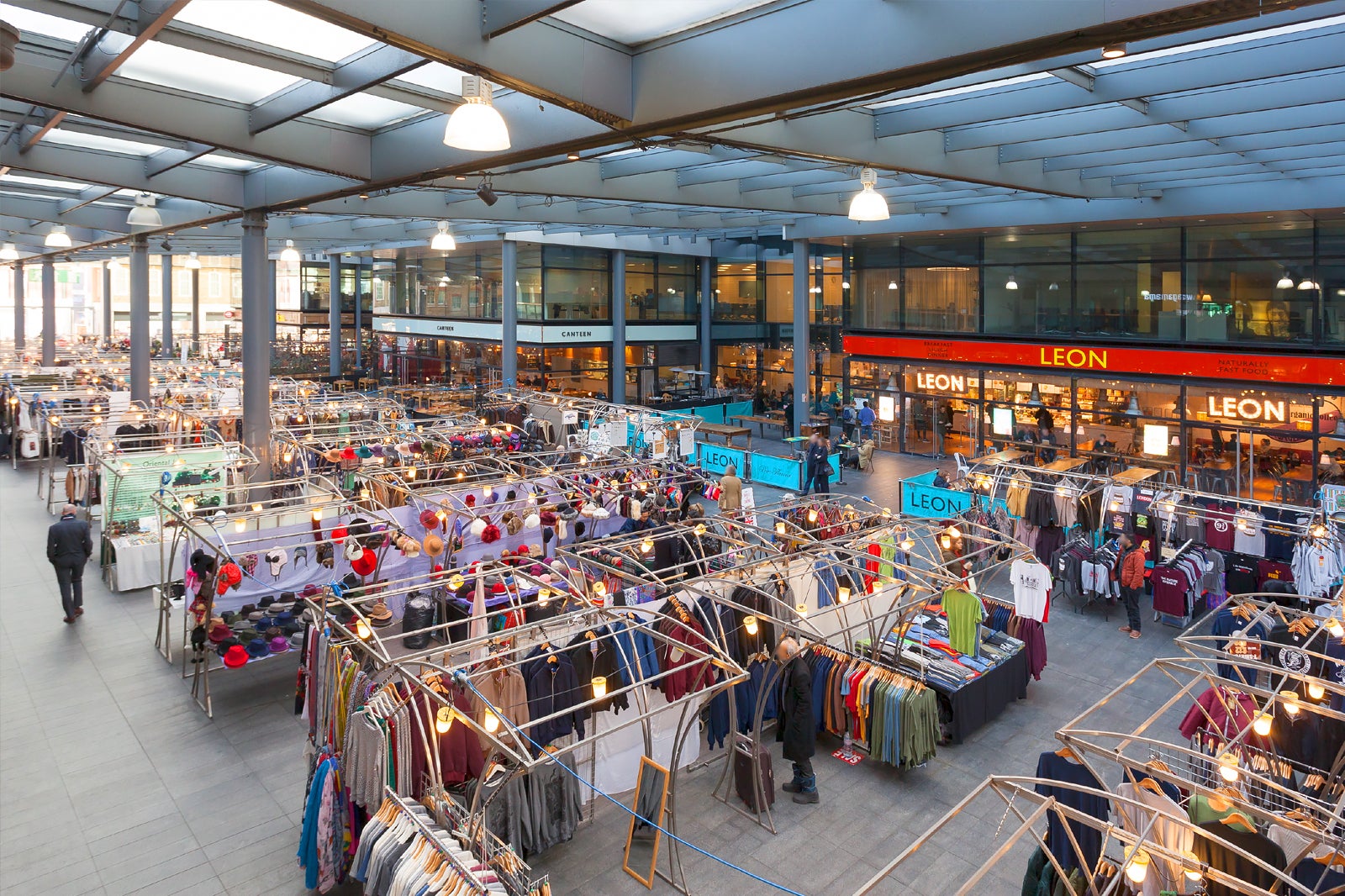 Spitalfields Market in London
Location: 56 Brushfield St, Spitalfields, London E1 6AA, UK
Open: Monday–Friday from 8 am to 11 am, Saturday–Sunday from 9 am to 11 pm
Phone: +44 (0)20 7377 1496
Back to top