The Blackpool sand dunes, also known as the Fylde Sand Dunes, are hectares of exotic-looking windswept coastal dunes that stretch from Squires Gate down to St Annes Beach. Couples, families and visitors of all ages have been enjoying this protected area for generations.
Creating a natural sea defence, the dunes are home to hundreds of species of grasses and plants and a variety of wildlife. The crisscrossing paths throughout the dunes provide an air of adventure as you twist and turn across the sandy hills to explore the natural beauty and arrive at the gentle blue surf of the Irish Sea.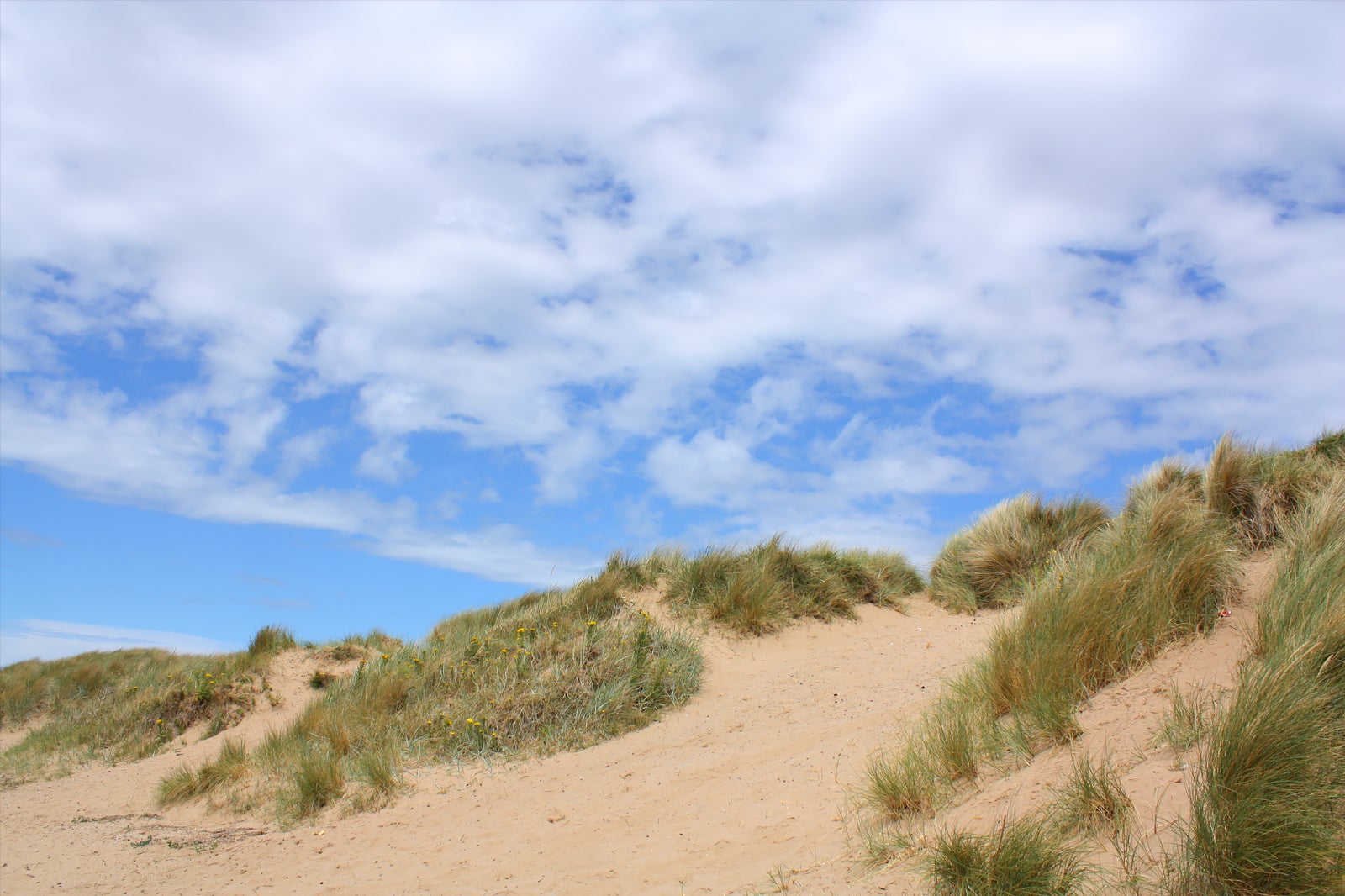 Blackpool sand dunes highlights
Conservation is an important part of appreciating the Blackpool sand dunes. Only through concerted efforts to preserve the grassland and ensure that the natural beauty can flourish have visitors been able to continue to experience this unique coastal feature decade after decade.
Climbing to the top of one of the higher dunes is a highlight of visiting here, because you can look across the unique landscape to take in the incredible seaside views. Another unique view is to the west towards the regional airport where you can watch the interchange of aeroplanes taking off and landing.
Good to know when visiting Blackpool sand dunes
The Blackpool sand dunes are easy to find as they are located alongside Clifton Drive North between the beach and the main promenade road. At low tide, the coast is a few hundred meters from the edge of the dunes, so after you park you will face a bit of a hike if you plan to enjoy the water's edge.
One of the more convenient places to park is at the North Beach car park at St. Annes Beach, which is on the south side of the dunes. Here you will find other beach amenities and facilities such as food and beach rentals.
Blackpool sand dunes
Location: Lytham Saint Annes FY8 2FT, UK
Phone: +44 (0)1253 658476
Back to top