Blackpool has ushered in a grand finale to the resort season for over 140 years with a spectacular lights festival known as Blackpool Illuminations, locally referred to as 'The Lights'. The Illuminations have been tweaked and magnified throughout the years, sometimes incorporating history and pop culture.
The atmosphere is larger than life with brightly illuminated streets and motifs flanking the coastal drive. There are tens of thousands of lights illuminating the town of Blackpool. Many people come year after year to celebrate the festive atmosphere and see the new displays and themes.
Blackpool Illuminations - one of the highlights of 10 Money Saving Tips in Blackpool and 10 Best Things to Do in Blackpool in Winter (Read all about Blackpool here)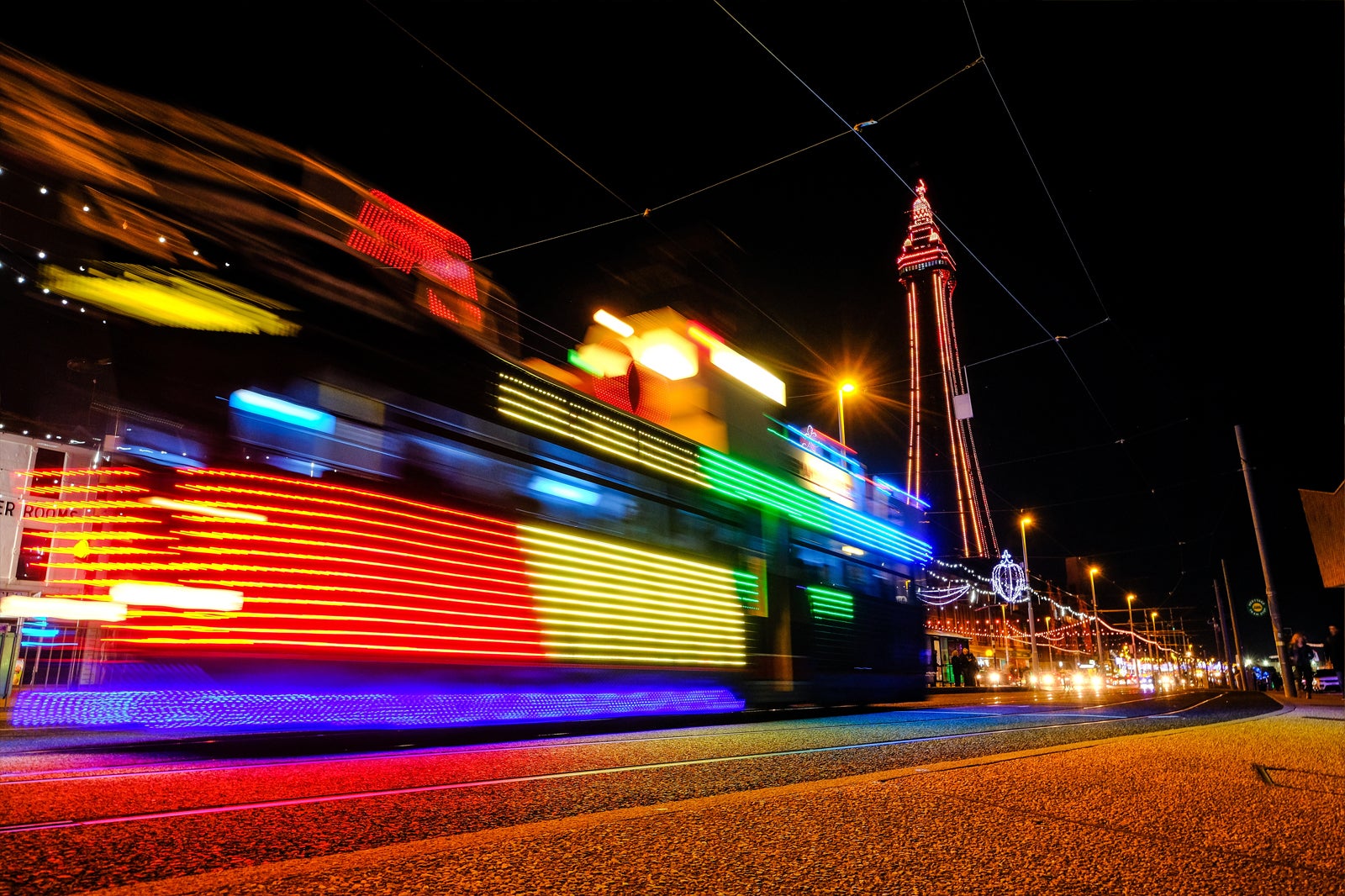 Blackpool Illuminations highlights
The Blackpool Illuminations are free to the public. There are coach and tram rides to experience the technicolour wonders with an added element of exciting narration. The most famous tram has brightly illuminated cars that you'll want to try at least once. The whole atmosphere is very family-friendly.
Incorporated into the world-famous Illuminations is the history of Blackpool's rise to prominence displaying electric street lights and its advancements across the decades. Driving through the dazzling displays reveals a greater significance of how The Lights shined a spotlight on a small coastal town that millions have been able to appreciate.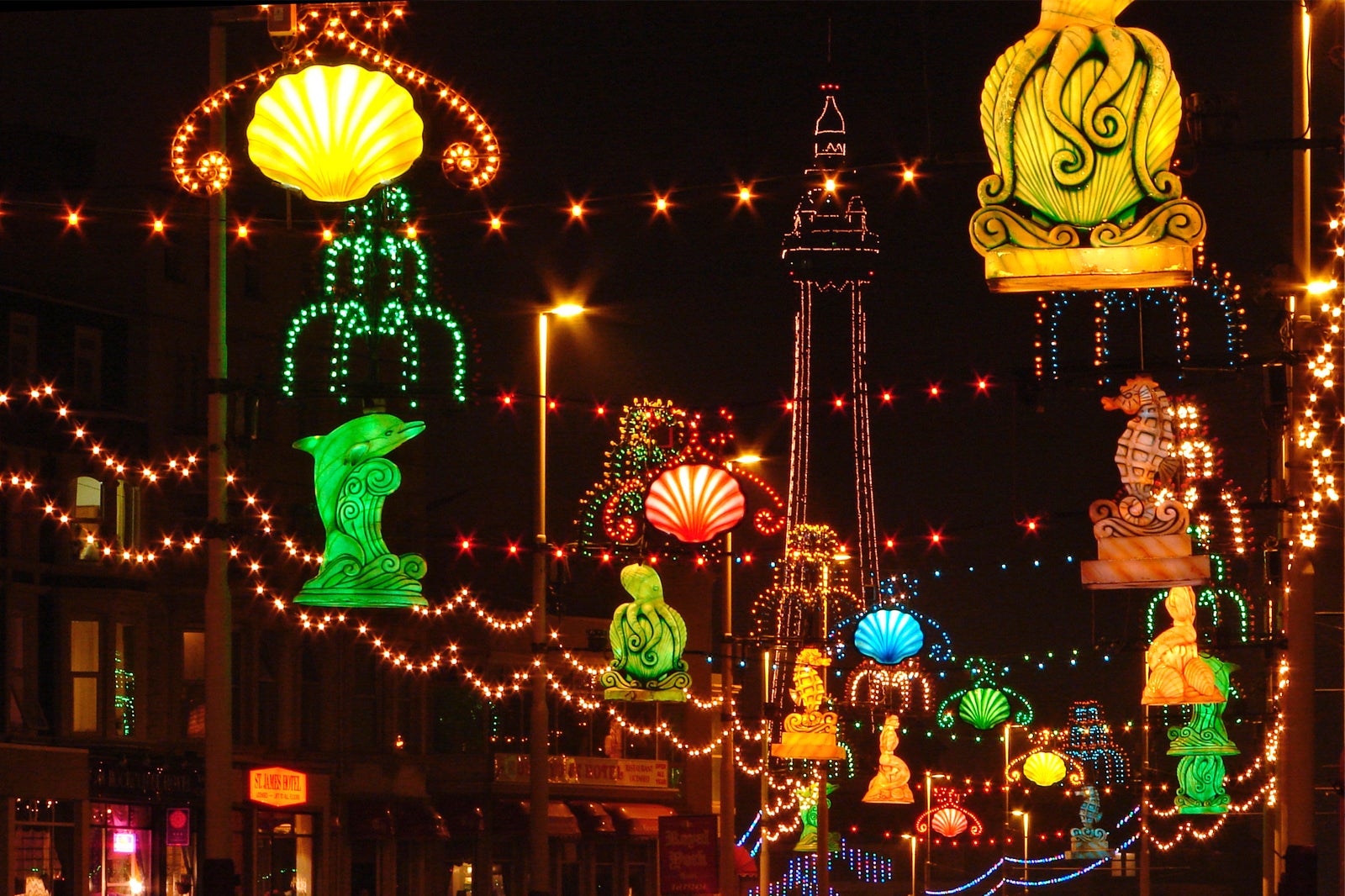 Good to know when visiting Blackpool Illuminations
Blackpool Illuminations sees the biggest crowds on Saturdays. For many people that means a more festive atmosphere, but a midweek visit means less traffic. Blackpool recommends driving through the Illuminations, but there are ride-share options like trams, and walking is preferred by many to better enjoy the subtle details.
Historically the lights were turned on in autumn and turned off in November, but the dates have occasionally been extended, so it's a good idea to confirm when you can visit the Illuminations. Each year at the beginning of The Lights there is a switch-on party to ring in the festival.
Blackpool Illuminations
Location: Promenade, Blackpool, Lancashire, FY1 5YA, UK
Open: Lights turn on at dusk
Phone: +44 (0)1253 478222
Back to top