St George's Hall Liverpool
A Famous Public Building in the Heart of Liverpool City Centre
St George's Hall is a historic building in Liverpool that acts as a focal point for civic, community, and cultural events. It is Grade I-listed and is inscribed on the National Heritage List for England. It's also a part of Liverpool's World Heritage Site.
Built in the 19th century, St George's Hall stands on the site of the first Liverpool Royal Infirmary. The hall impresses visitors with not only its size, but also its magnificent architecture. St George's Hall is located in St George's Place, next to St John's Gardens in the city centre. Read on to learn more about this imposing Liverpool landmark.
St George's Hall Liverpool - one of the highlights of 10 Things to Do in Liverpool Off the Beaten Track and 10 Ways to Save Money in Liverpool (Read all about Liverpool here)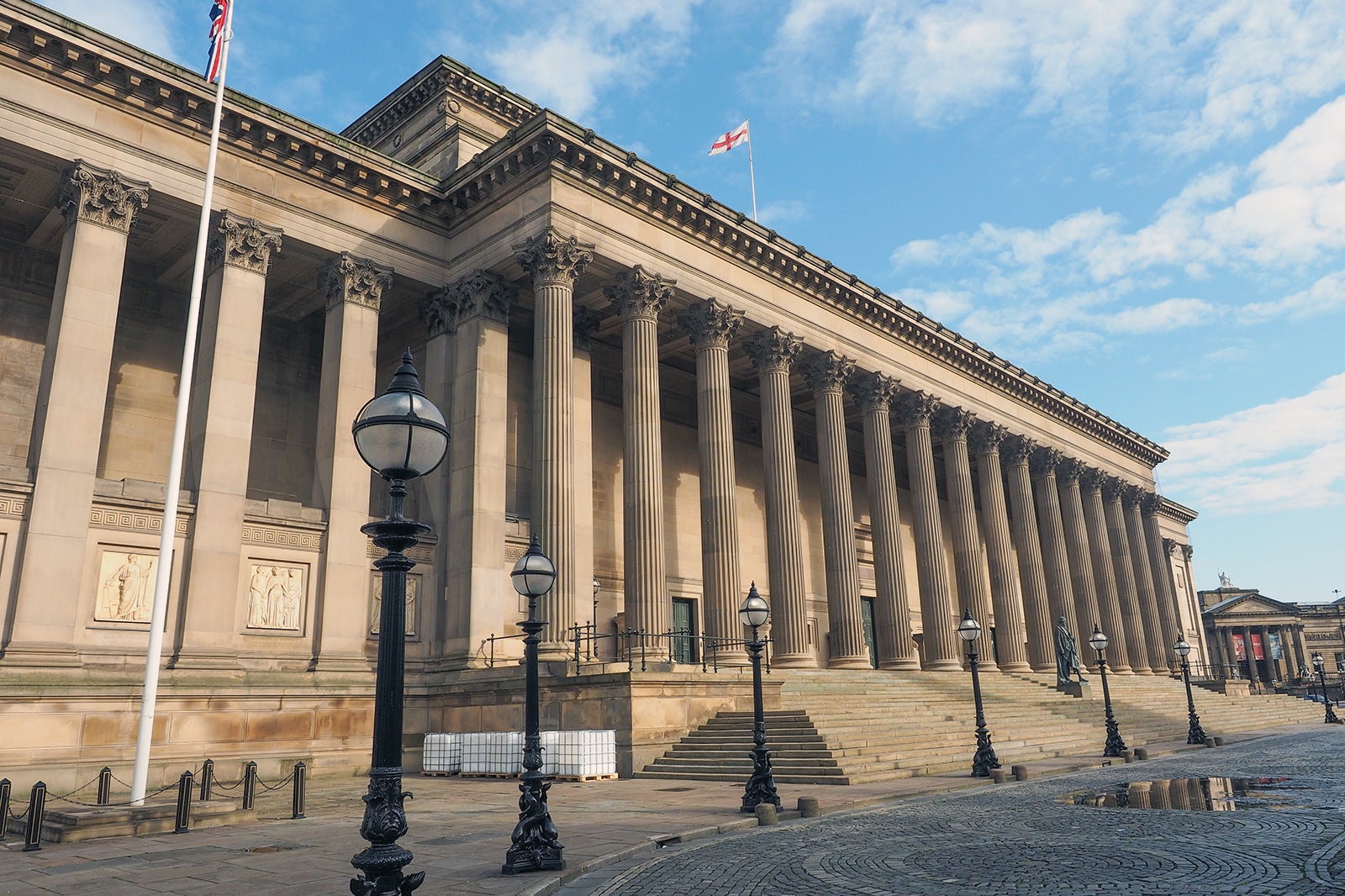 A brief history of St George's Hall Liverpool
When the Liverpool Royal Infirmary moved to a new location in 1824, some people in the city saw it as an opportunity to use the land for something else. At the time, there was a need for a hall that could host concerts and arts festivals. A fundraising campaign netted £23,350 in under a year – equivalent to over £2 million today.
Once it was clear that the proposed hall could be paid for, a competition was launched to find a suitably impressive design. Harvey Lonsdale Elmes, a young architect from London, beat over 80 other entries. He took the 250 guinea prize and the satisfaction of knowing his name would be associated with one of Liverpool's grandest buildings.
Elmes also won a second competition that was held to find a design for Liverpool's law courts. Although the intention was to house the 2 functions in 2 separate buildings, Elmes suggested he could scale up his design so that they could share the same roof. The construction of this ambitious project took 13 years to complete. St George's Hall finally opened in 1854, though Elmes died in 1847 and never saw it finished.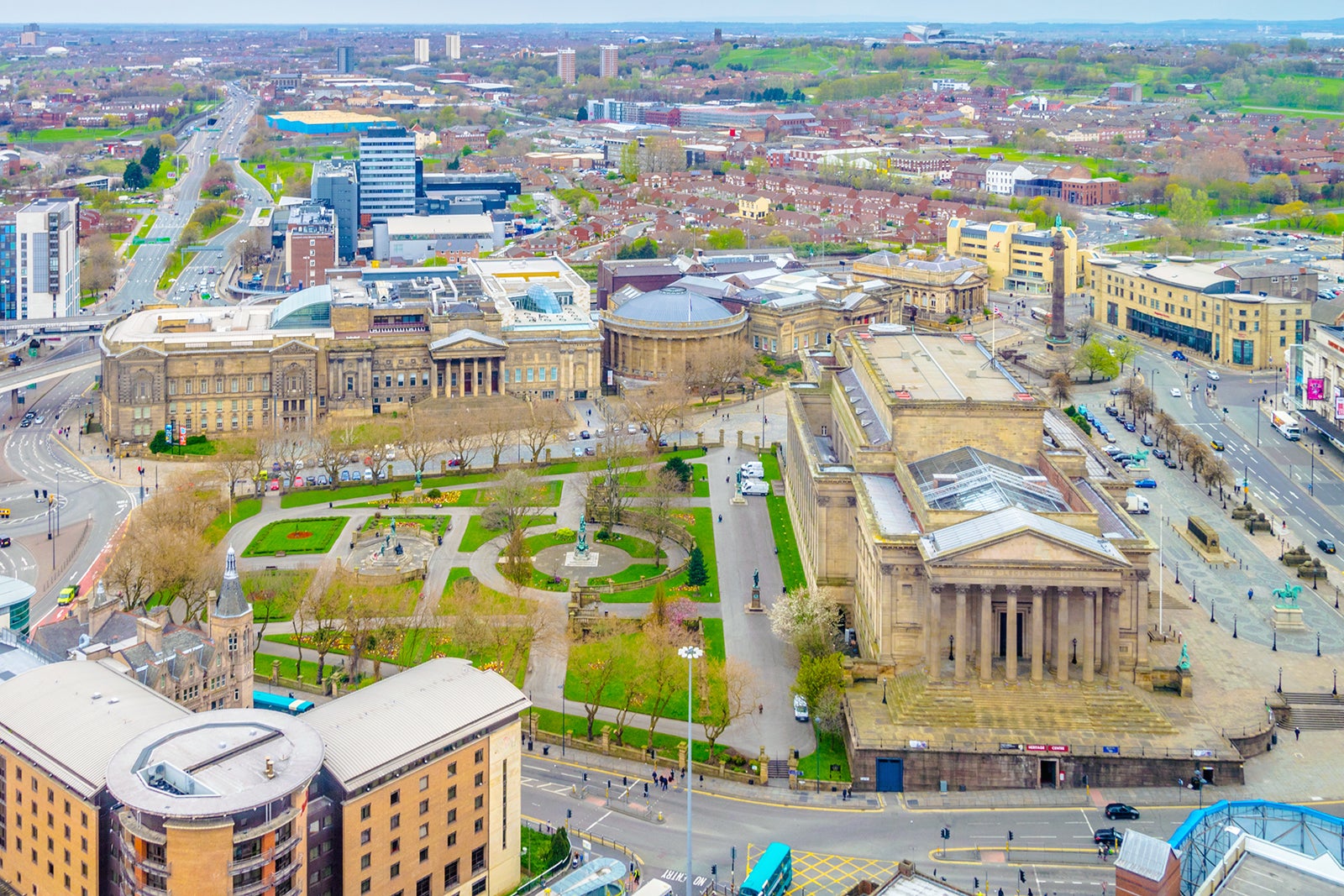 What are the highlights and features of St George's Hall?
Ancient Greece and Rome inspired Elmes to create a neoclassical design. In fact, when Queen Victoria first saw it in 1851, she said it was "worthy of Ancient Athens". She wasn't the only 19th-century visitor to pay it a compliment. Charles Dickens came to give public readings in the Concert Hall and pronounced it "the most perfect hall in the world".
The Great Hall is the largest room in the building. It is a vast rectangular space that can seat 500 people. It boasts a barrel-vaulted ceiling and a floor laid with around 30,000 exquisite Minton tiles. A Willis organ, the largest of its kind in the world, dominates one side of the room. Two long corridors run on either side of the room, linking the spaces used for the Crown and Civil courts. Prisoners would once have been held in the basement.
Outside is just as breathtaking. A flight of steps leads to the entrance; beside them is a statue of Benjamin Disraeli, a two-time British Prime Minister. Corinthian columns add grandeur to the portico. One set of reliefs follows the journey of Justice, as she encounters Joy, Conscience, Wisdom, Wealth, Fame and others. Another frieze depicts the growth of Liverpool from its origins as a fishing village to the thriving global port that it had become by the end of the 19th century.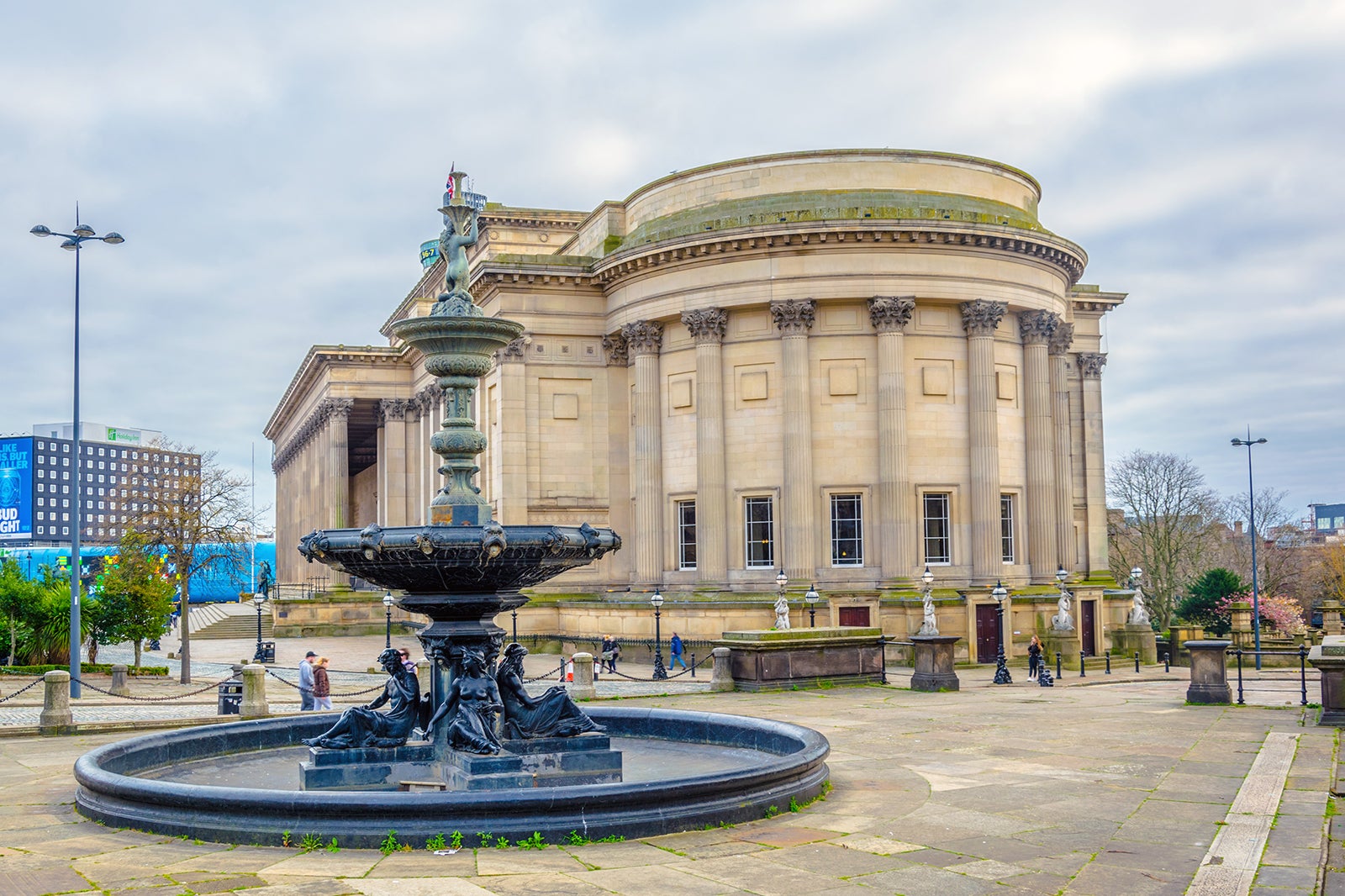 What are the functions of St George's Hall Liverpool?
After the law courts moved out in 1984, St George's Hall Liverpool was unused for a time. A £23 million restoration project brought the hall back to its former glory. Prince Charles unveiled it on St George's Day in 2007. Since then, numerous concerts have taken place, including world-renowned string quartets and recital artists staged as part of Liverpool Philharmonic's Chamber Music series.
Former Beatles drummer, Ringo Starr performed on the roof to 50,000 people in 2008 to celebrate Liverpool's selection as a European Capital of Culture. Liverpool's Remembrance Day service is held there each November. The Liverpool Biennial and Light Night arts festivals also made good use of this imposing building. In 2012, the Liverpool Register Office and Coroner's Court moved in.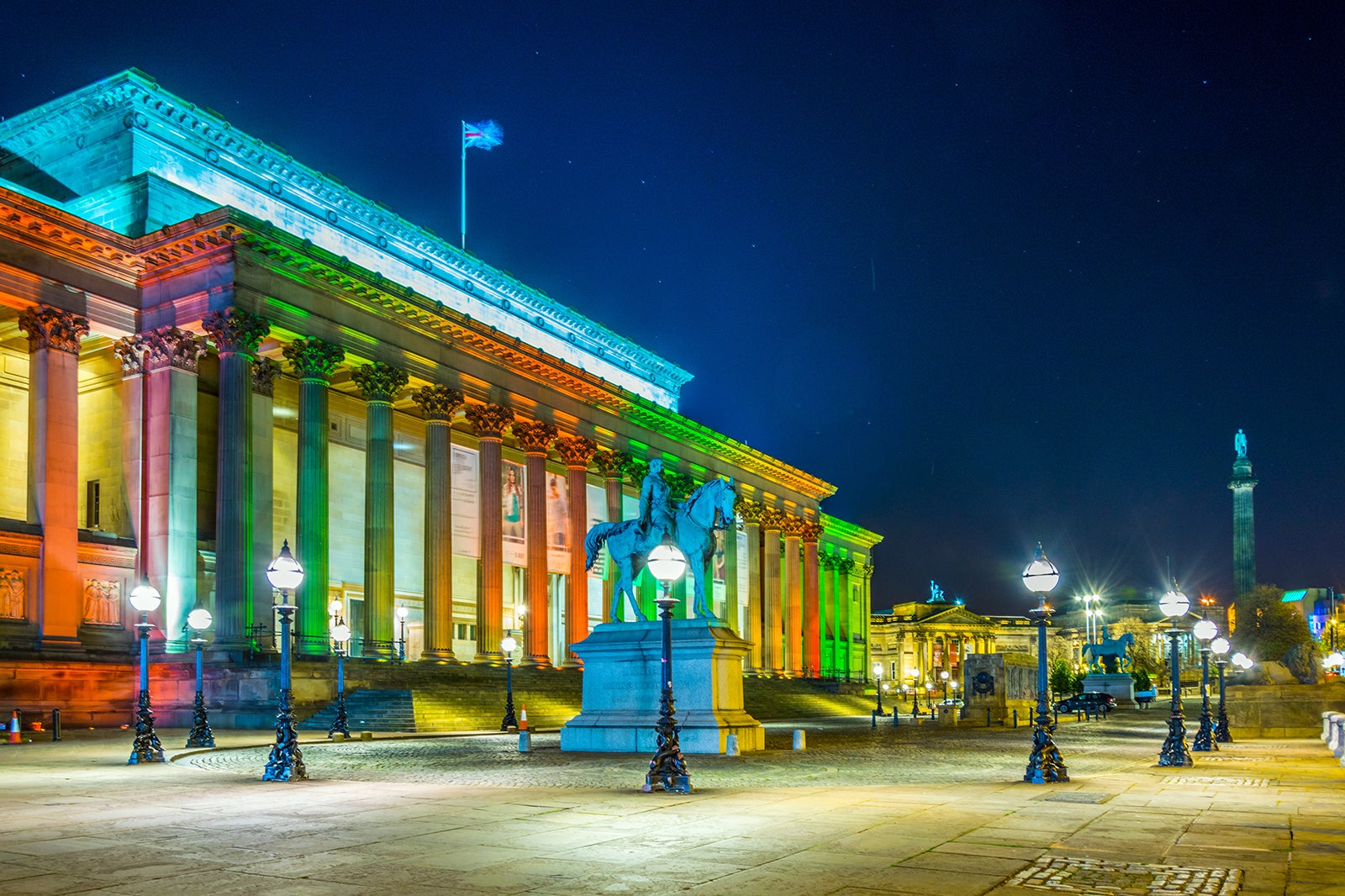 Good to know about St George's Hall Liverpool
St George's Hall faces Liverpool Lime Street railway station – it's just a 2-minute walk across the street. A planned high-tech visitor experience allows people to virtually step back in time. They'll learn about what life would have been like for those in the courts and cells of St George's Hall in the 19th century. The very 21st-century attraction combines artificial intelligence, virtual reality, 3D effects and augmented reality.
St George's Hall Liverpool
Location: St George's Place, Liverpool, Merseyside, L1 1JJ, UK
Open: Tuesday–Sunday from 10 am to 4 pm (closed on Mondays)
Phone: +44 (0)1512 333020
Back to top