Ordsall Hall is a former manor house in a historic parish that dates back to the 15th century. Once belonging to the Radclyffe family, the hall has been used as a clergy school, a working men's club and a radio station before becoming a period home and history museum.
The manor house is a source of local lore and legend. It's rumoured to have been the location where Guy Fawkes planned the Gunpowder Plot of 1605 with Robert Catesby and his route of escape through a tunnel. The house is also rumoured to be haunted by the White Lady, the ghost of Margaret Radclyffe.
Ordsall Hall in Manchester - one of the highlights of 10 Best Museums and Galleries in Manchester (Read all about Manchester here)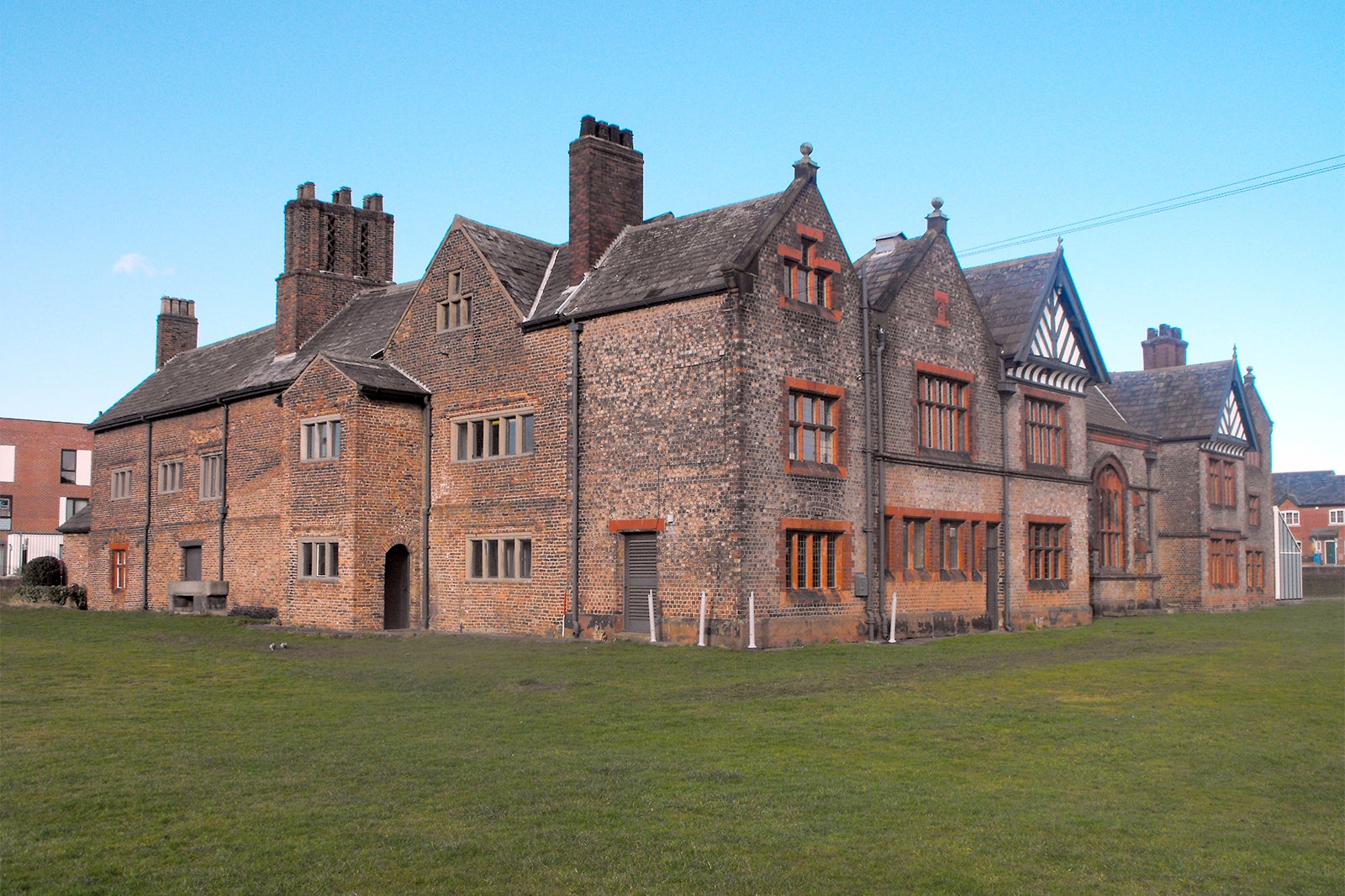 Highlights of Ordsall Hall
Ordsall Hall is a Tudor mansion that once had a moat. Several parts date back to the 13th century, but the Radclyffe family acquired the home around 1355. The current house features a timber-framed south range from the 15th century and a brick west range from the 17th century. The house is believed to have underground tunnels that lead into Manchester.
When you visit the house, you can tour the Great Hall, Kitchen, Star Chamber and Great Chamber, or you can spend your time wandering the formal gardens. In the rooms, you'll see period furnishings and interpretive boards to learn more about the history.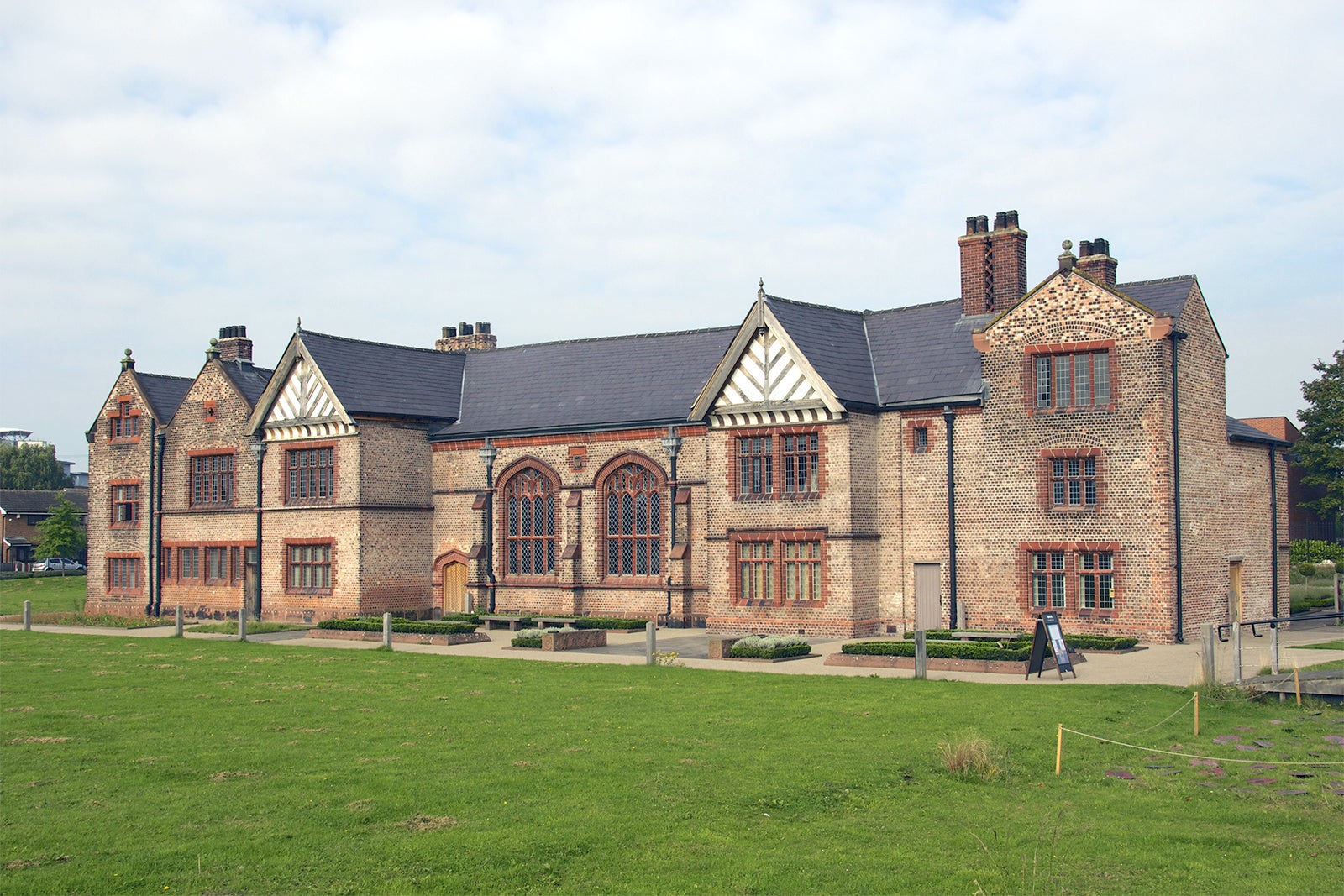 Good to know when visiting Ordsall Hall
You can explore Ordsall Hall on a self-guided tour or a guided tour with an expert. During a guided tour, you'll learn about the stories and lore of the house and its former residents. You could also attend an interactive art exhibit at the Frederick Shields Gallery.
Throughout the year, Ordsall Hall hosts events and exhibitions like garden parties, open-air theatres and other seasonal events for Christmas. Around Halloween, the house offers ghost tours with creepy tales of the spirits that haunt the manor. Brave visitors can spend a night in the manor with Ghost Nights to experience the haunting firsthand.
Ordsall Hall in Manchester
Location: 322 Ordsall Ln, Salford M5 3AN, UK
Open: Monday–Sunday from 11 am to 4 pm
Phone: +44 (0)1618 720251
Back to top