Mathew Street is one of the most popular nightlife destinations in Liverpool. Whether you're celebrating a birthday, a hen night or simply a night out, you have a vast selection of bars, shops and restaurants to choose from, including clubs that The Beatles frequented.
If you're looking for live acts, dance music and drinks in a lively atmosphere, you can come here and explore as many pubs as you can in the area. Every night of the week, the entire street is full of life and music. Many of the establishments are a blast from the past, featuring retro music and styles from previous decades.
Mathew Street can get pretty crowded here, especially on weekends or holidays, because it tends to draw in locals and tourists. Hence, it's most suitable for those who are travelling without little ones in tow.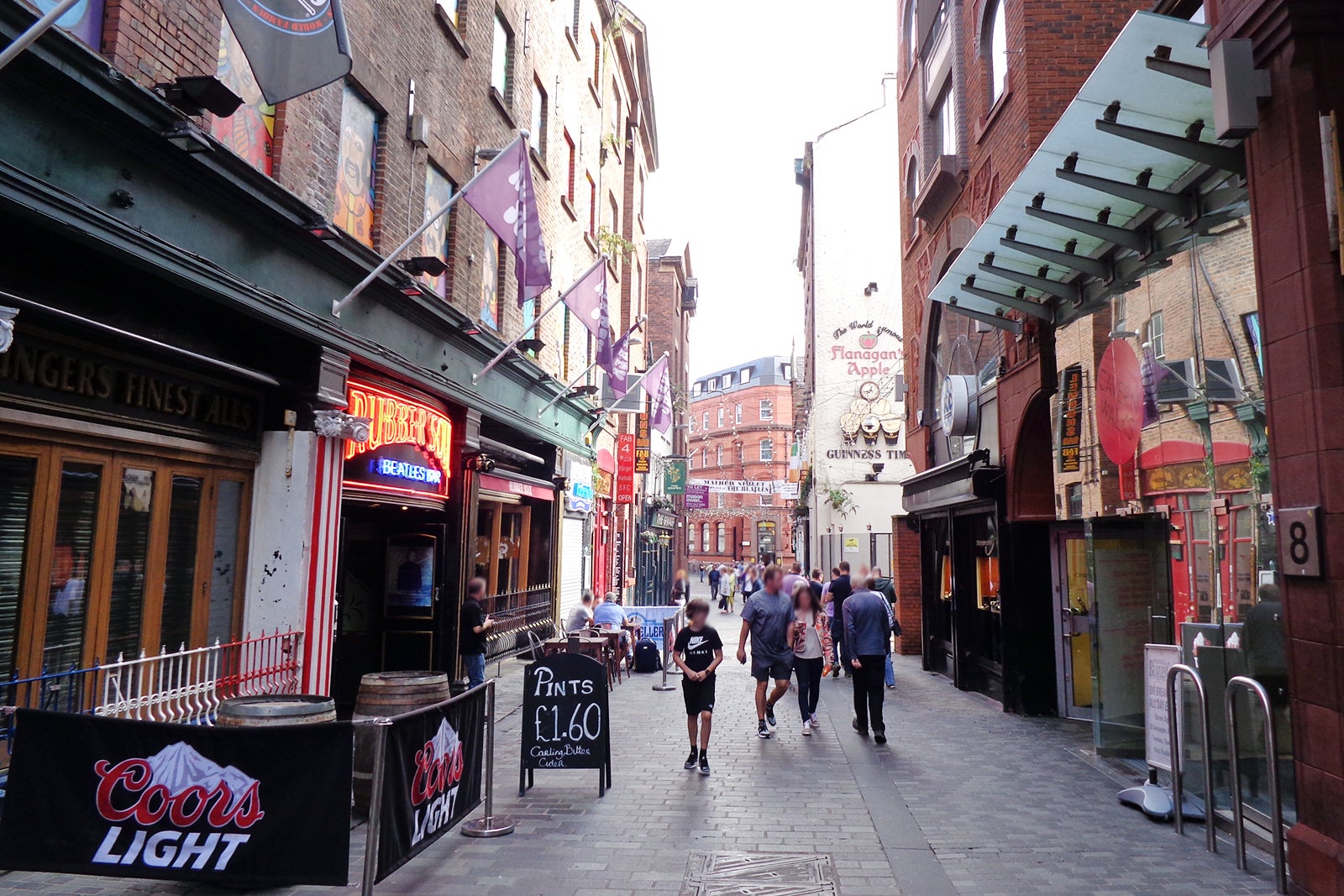 What are the highlights of Mathew Street?
Tourists who come to Mathew Street are mostly curious about Cavern Club, which was the heart of the rock and roll scene in the 1960s. The Beatles frequented the joint before they became famous worldwide.
The Club has a Wall of Fame, commemorating its 40th year in business. It lists all 1,801 acts that performed in their club from 1957 to 1973. Aside from The Beatles, the wall has names like the Crusaders and Stevie Wonder.
Cavern Club has a resident band that plays the hits from the legendary band throughout the week. Every Saturday, you can catch their special all-era show.
Another bar worth visiting is Turtle Bay. It serves tropical rum blends and many other refreshing cocktails. They have outdoor seating, so you can enjoy a drink or 2 while watching locals and tourist go about their day.
If you're celebrating something special, whether it's a birthday or a hen night, visit Flares. Like most of Mathew Street, this club is stuck in a certain era, particularly the '70s and '80s. It's great for those looking to hit the dancefloor and groove to classic anthems.
What else can you do on Mathew Street?
There are many attractions near Mathew Street, including statues of John Lennon and Cilla Black. Cilla's statue is located right outside of the Cavern Club, so you won't miss it. John Lennon's, on the other hand, is a little further down the road from the club.
Perhaps the most famous statue is Arthur Dooley's Four Lads Who Shook the World. It depicts The Madonna with the members of The Beatles, who were all from Liverpool.
You'll also find a merch store and a café dedicated to The Beatles in the area. Chantilly Beatles Café has a relaxed and laidback atmosphere. They have comfortable seating and they even play old films. Aside from coffee, you can get hearty meals at the café, including vegan, vegetarian and gluten-free options. They have meals for breakfast, lunch and dinner.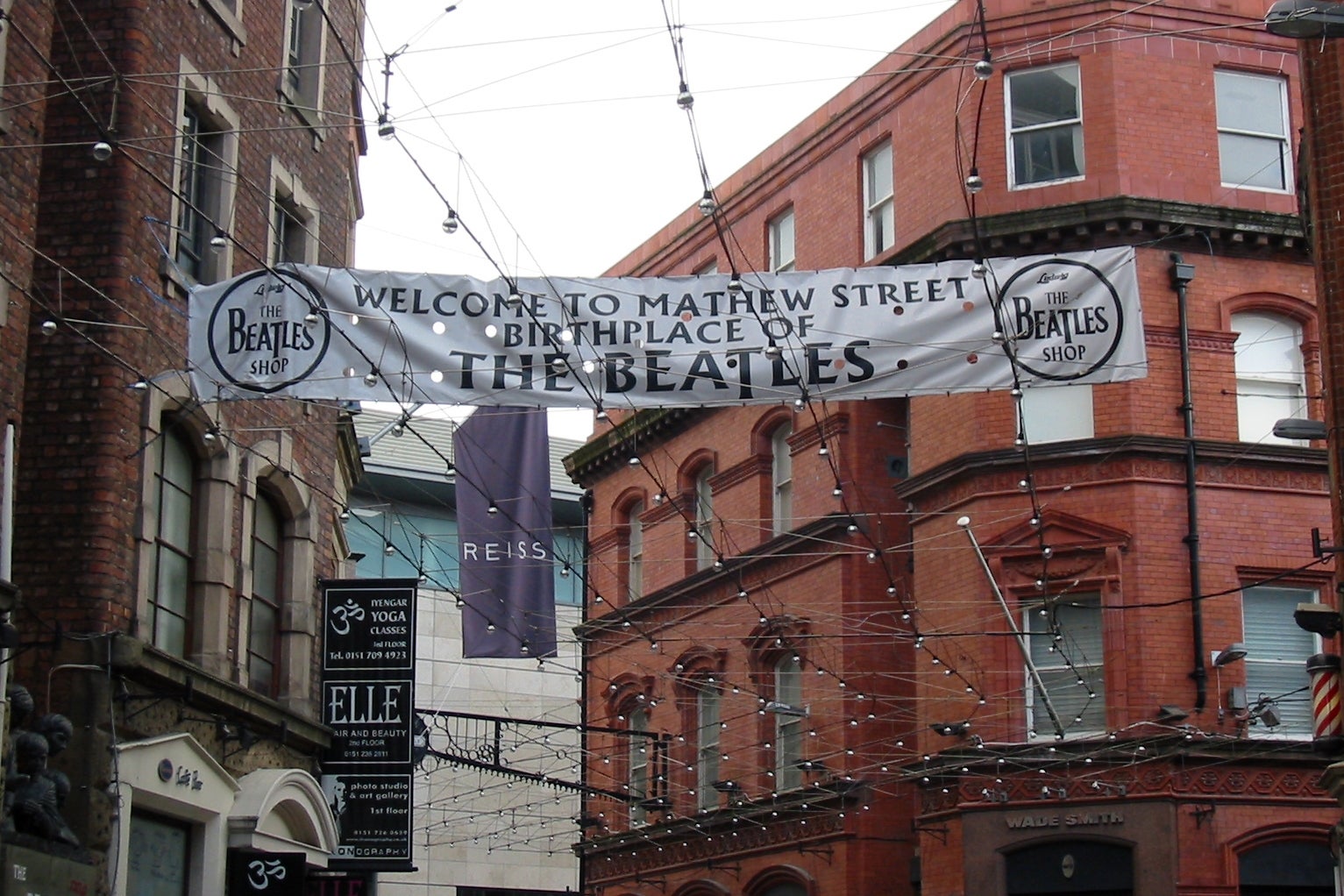 How to reach Mathew Street?
You can use public transport to reach the area. Some of the buses that will take you close to the street include 10A, 15, 52, 78, 79, 487 and 500.
The closest bus stations are North John Street, Victoria Street, Union Court, The Metquarter and Castle Street, among many others. All of these stations are a short walk away from Mathew Street. It should take you less than 5 minutes to walk there after getting off the bus.
If you have to take the train, you can use Merseyrail and Northern. The closest train station to the area is Moorfields. It's merely a 6-minute walk away. Liverpool Lime Street is also quite close. It should take you about 10 minutes to reach it on foot.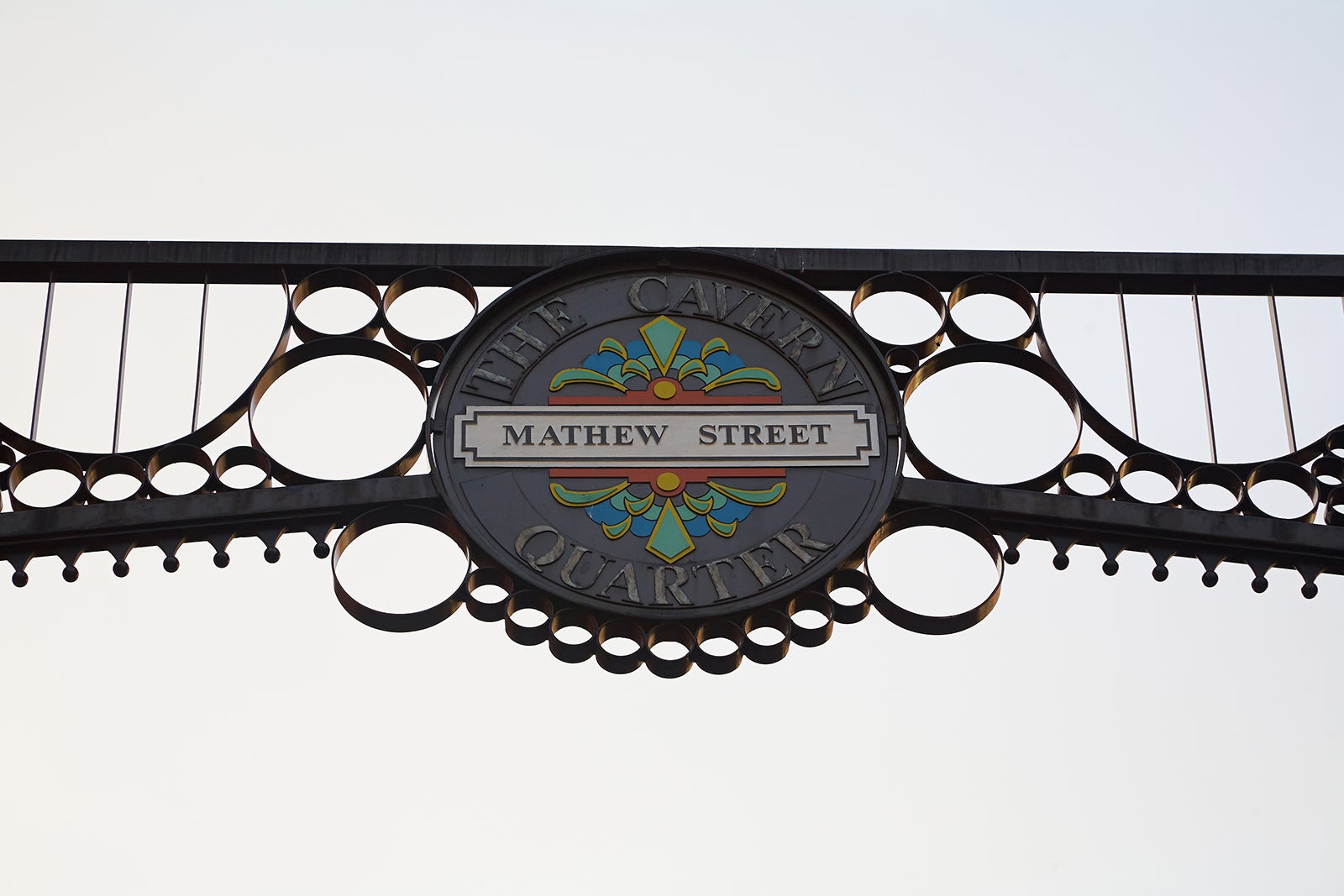 Mathew Street in Liverpool
Back to top