10 Best Festivals in Manchester
Unique Manchester Celebrations You Won't Find Anywhere Else
The best festivals in Manchester include a wonderful variety of events that return to the city each summer, catering to all manner of tastes and cultural interests. The effervescent and cosmopolitan city has long been famed for its vibrant arts and music scene, and as such, even the most eclectic inclinations are catered for.
Whether you like to unwind to the soothing sound of jazz, dance your cares away to rousing club beats, immerse yourself in peaceful nature, or celebrate indulgence with lip-smacking food and drink, when it comes to festival season, there's a very good chance that Manchester has got you covered.
1
Manchester International Festival
Cutting-edge arts from some of the world's finest creators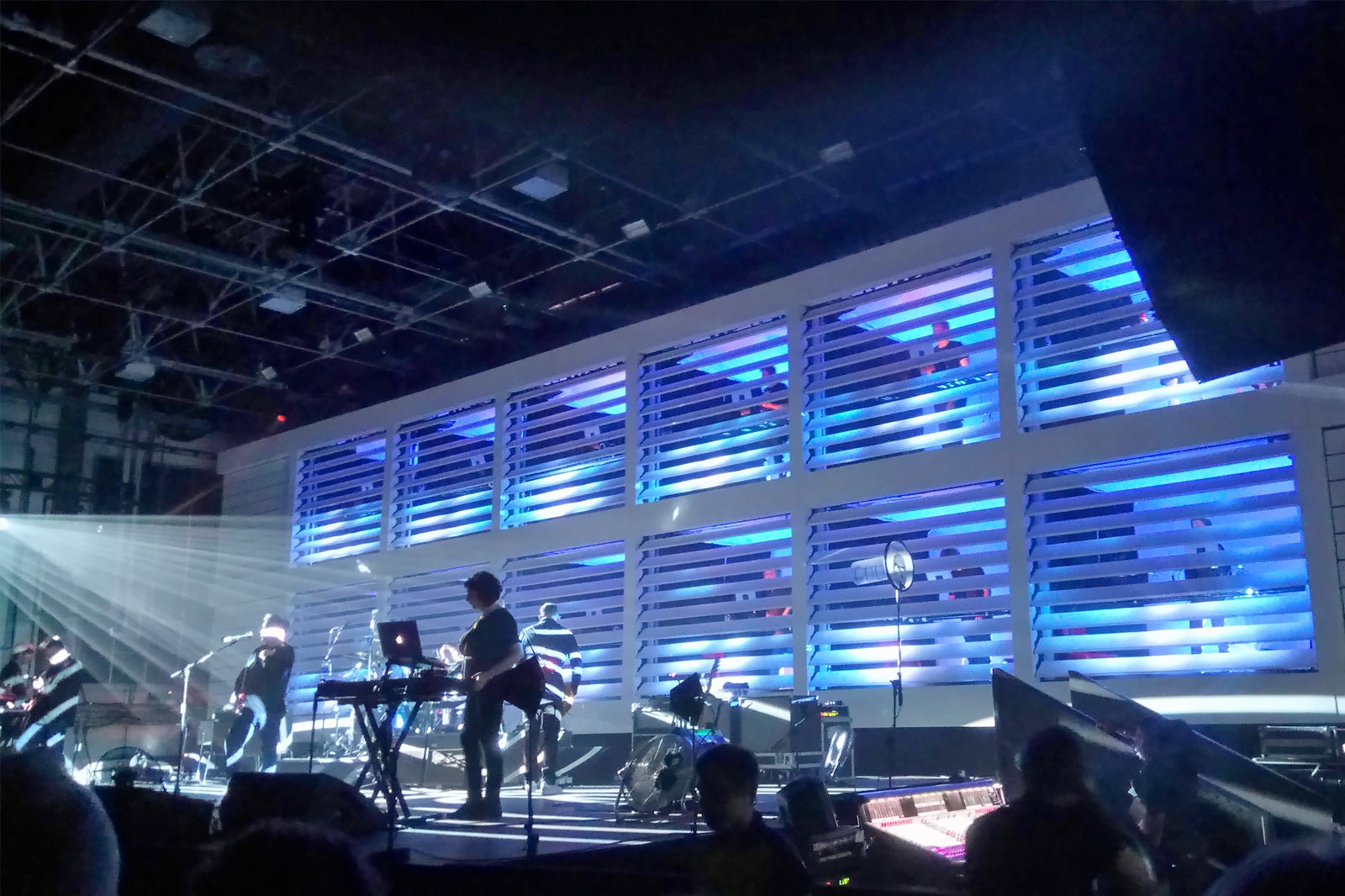 Manchester International Festival is a biennial arts festival that focuses on showcasing new and original work from a variety of disciplines, including music, stage, visual and contemporary arts. The exceptionally well-curated festival first took place in 2007 and has since hosted work from artists as diverse as Damon Albarn, Olafur Eliasson, Kenneth Branagh, and Snoop Dogg.
The spectacular festival takes place at venues across the city that vary with each instalment. Culture vultures of all persuasions are likely to find at least something to keep them entertained at MIF.
Phone: +44 (0)333 322 8679
photo by Ardfern (CC BY-SA 4.0) modified
2
Parklife Festival
Dance your cares away to music from the stars of the pop universe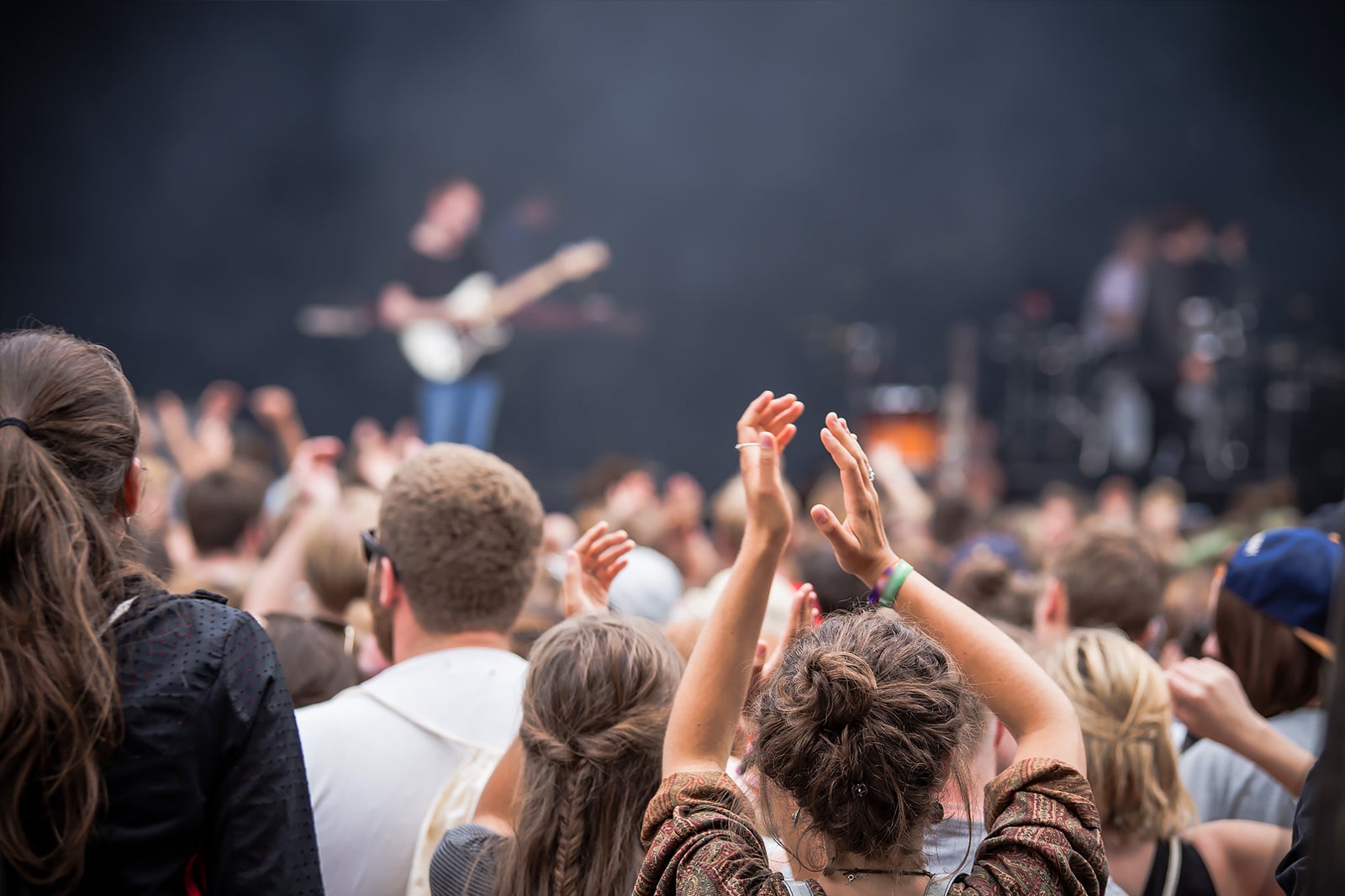 Parklife Festival is an annual event presenting the biggest names from the full spectrum of contemporary pop. The independent event started life as the Mad Ferret Festival back in 2010, quickly growing in popularity and settling in at its current home of Heaton Park. The 2-day, non-camping festival accommodates around 15,000 people.
Each year, the dizzying line-up is comprised of a luminous list of stars, breakthrough artists, and household names. In previous years, Parklife has played host to acts as diverse as Mark Ronson, The Chemical Brothers, Liam Gallager, George Ezra, Chaka Khan, Ice Cube and Major Lazer.
Location: Heaton Park, St Margaret's Rd, Manchester M25 2GT, UK
3
Manchester Pride Festival
A kaleidoscopic celebration of LGBTQ+ life in the city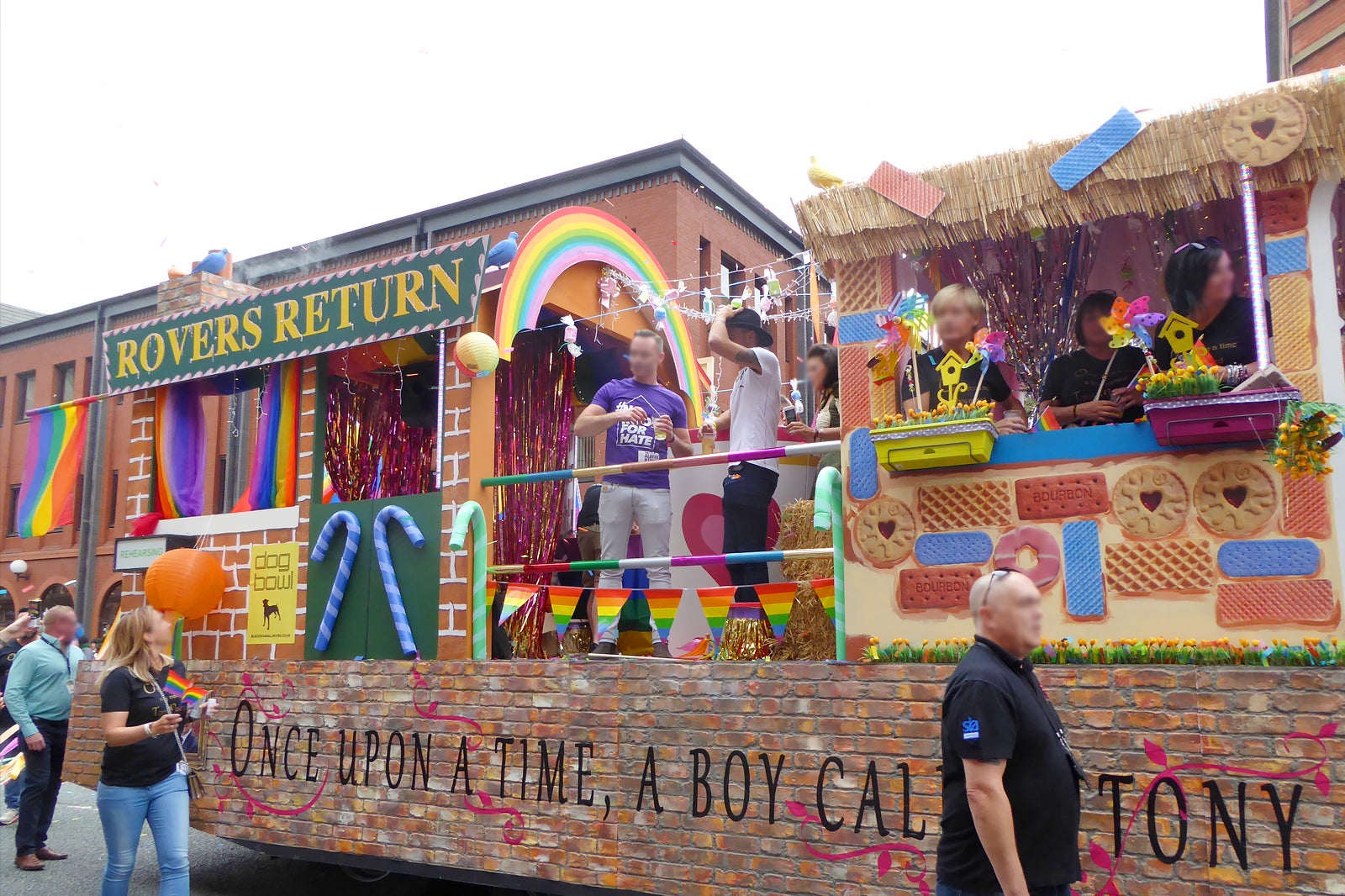 Manchester Pride Festival is a joyously colourful carnival of LGBTQ+ life that takes over the city every year during the August bank holiday weekend. The festival is the flagship event of the city's Pride charity and is one of the longest-running Pride events in the country.
The event – which attracts thousands of visitors annually – consists of Manchester Pride Live, the Superbia Weekend, the Gay Village Party, Youth Pride MCR, and the Candlelit Vigil. A highlight of the festival is the Parade that journeys through the city's streets each year, featuring various supporting organisations and charities, alongside representative floats from Greater Manchester's 10 boroughs. It's flamboyant, lively, and bags of fun.
photo by Ardfern (CC BY-SA 4.0) modified
4
Sounds of the City
Showcasing pop and rock powerhouses in the glorious open air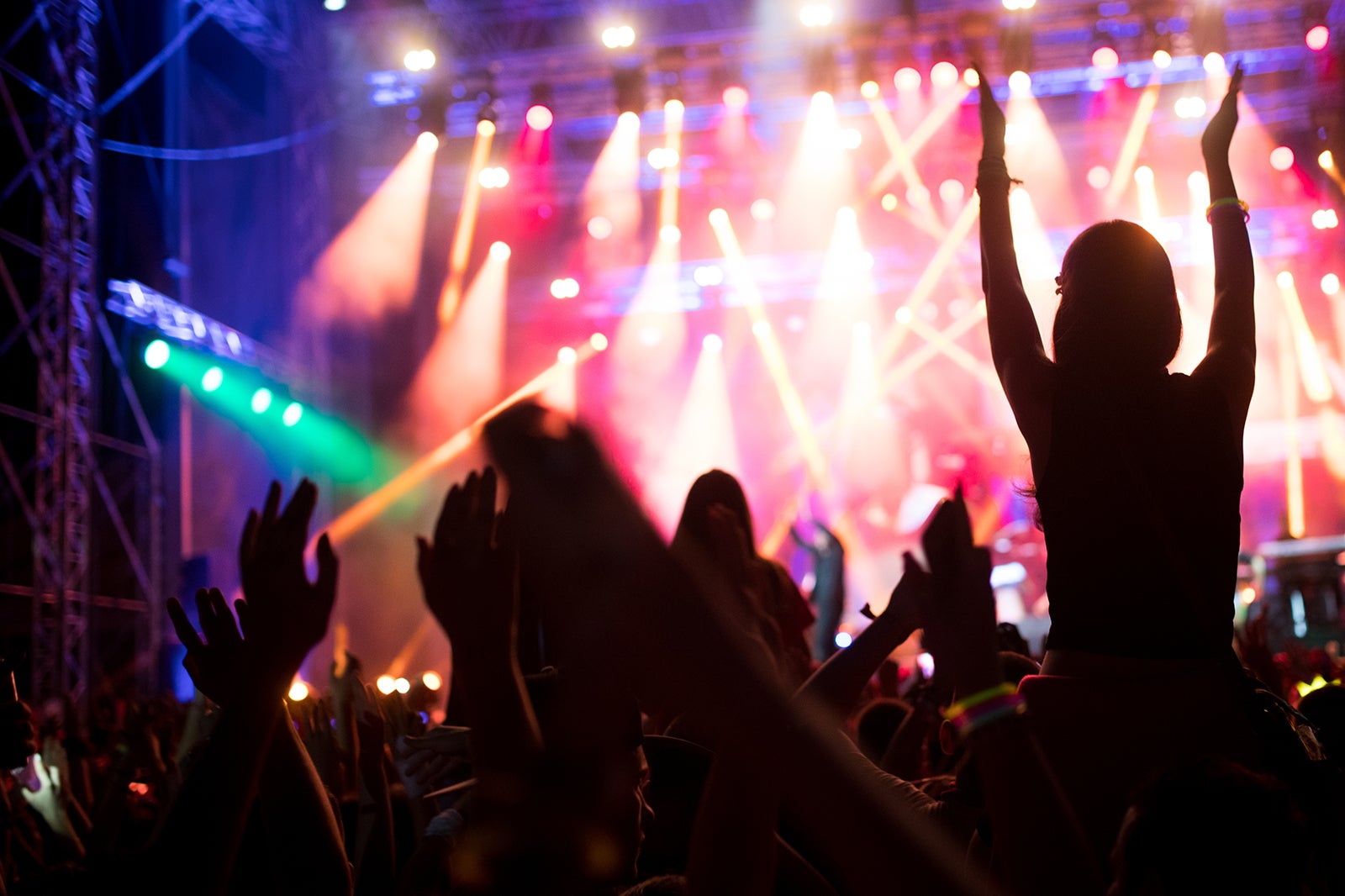 Sounds of the City is a concert series bringing an assortment of the biggest names in rock, indie and pop to Manchester. The energetic event takes place at the city's Castlefield Bowl, and the carefully crafted line-up incorporates a selection of acts – both young and old – from across the indie-pop spectrum.
The week-long extravaganza is now a genuine staple of the city's celebrated musical landscape. Some of the talented artists who've previously graced the Sounds of the City stage include Kylie Minogue, Elbow, Richard Ascroft, The Levellers, and Shed 7. Expect top-quality music, open-air dancing, and a healthy dose of food and drink.
Location: Castlefield Bowl, Rice St, Manchester M3 4JR, UK
5
King Street Festival
An annual tribute to Manchester's most iconic shopping street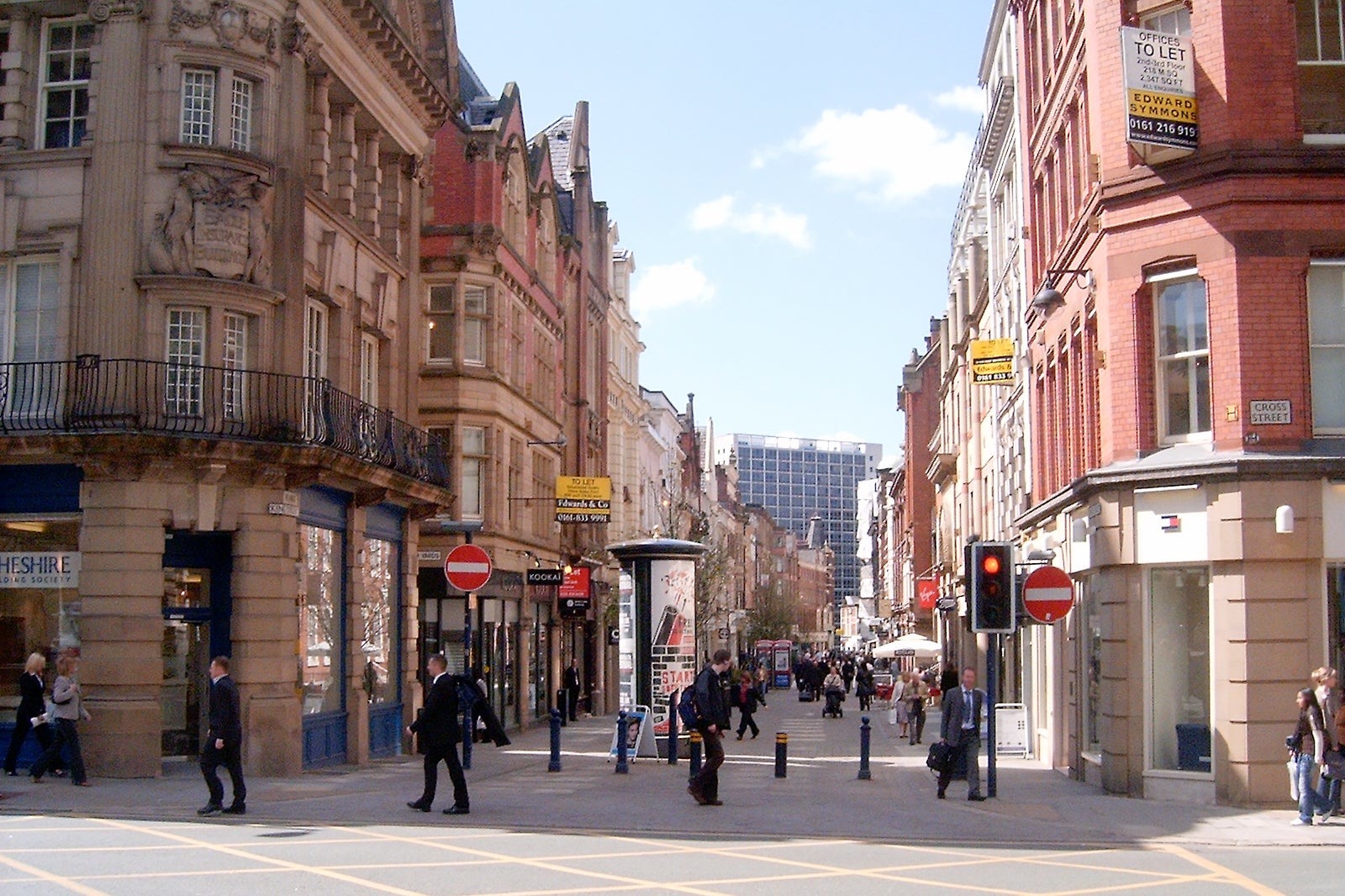 King Street Festival is a weekend-long series of events and activities hosted on Manchester's most iconic shopping street. The leisurely festival includes live music, special shopping events, goodie bags and free gifts, lawn games, fizz and nibbles, a heritage trail, Prosecco pop-ups and beauty bars.
The festival is organised by Manchester's Business Improvement District and is designed to celebrate the past, present and future of the historic retail zone. Suitable for families, couples, young and old, this most agreeable of celebrations is a great option if you like the sound of attending a festival, but are equally inclined to avoid going home with mud-caked Wellington boots.
Location: King Street, Manchester M2 7AT, UK
photo by Pit-yacker (CC BY-SA 2.5) modified
6
Manchester Jazz Festival
World-class jazz and grassroots talent combine in the heart of the city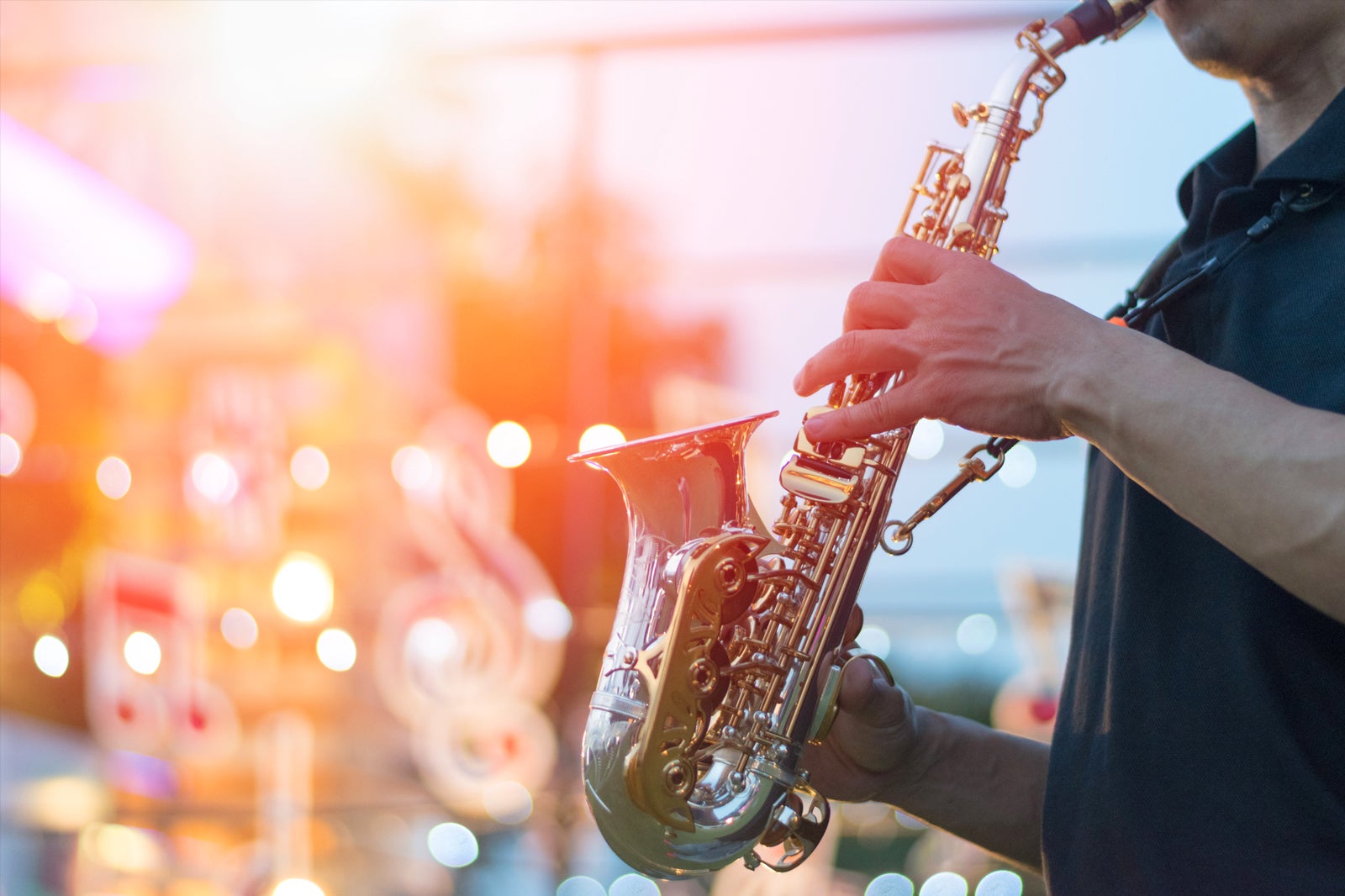 Manchester Jazz Festival is the longest-running music festival in the city and a well-established component of Manchester's cultural heritage. The pleasantly lively festival was formed in 1996 and has continued to grow annually. Today, it features hundreds of musicians from the world of jazz and beyond who perform across up to 100 free and charged events each episode.
The festival hub runs the entire length of St Ann's Square and Exchange Street, and its jazzy tentacles extend into nearby venues, including RNCM, Matt & Phreds, and Band on the Wall. MJF is known to play host to internationally acclaimed artists, as well as championing regional and up-and-coming jazz performers.
7
Manchester Food & Drink Festival
A sumptuous extravaganza of mouth-watering cuisine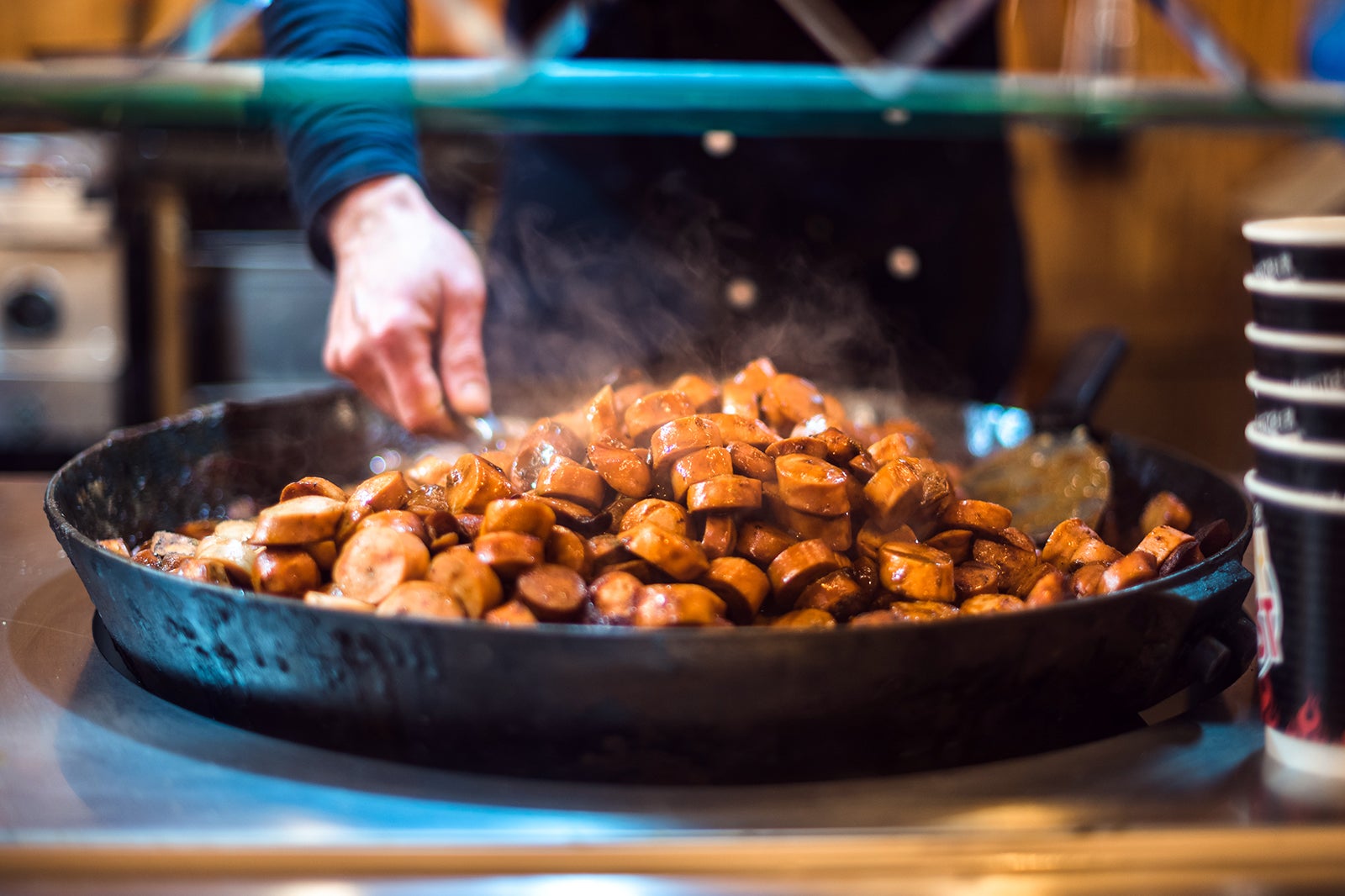 Manchester Food & Drink Festival is an annual event that shines a light on the most delectable cuisine the city has to offer. The event began as a way to show the world that there was much more to Manchester's dining scene than just meat pies, and has grown to prominence as one of the UK's most influential food festivals.
All manner of mouth-watering activities take place at venues across the city as well as at the main festival hub. Superstars from the world of food and beverages are regularly invited to take part, and in previous years the festival has welcomed Jamie Oliver, Gordon Ramsay, Michel Roux, and John Torode, among many other foodie favourites.
8
Dot to Dot
Playing host to alternative music's hottest acts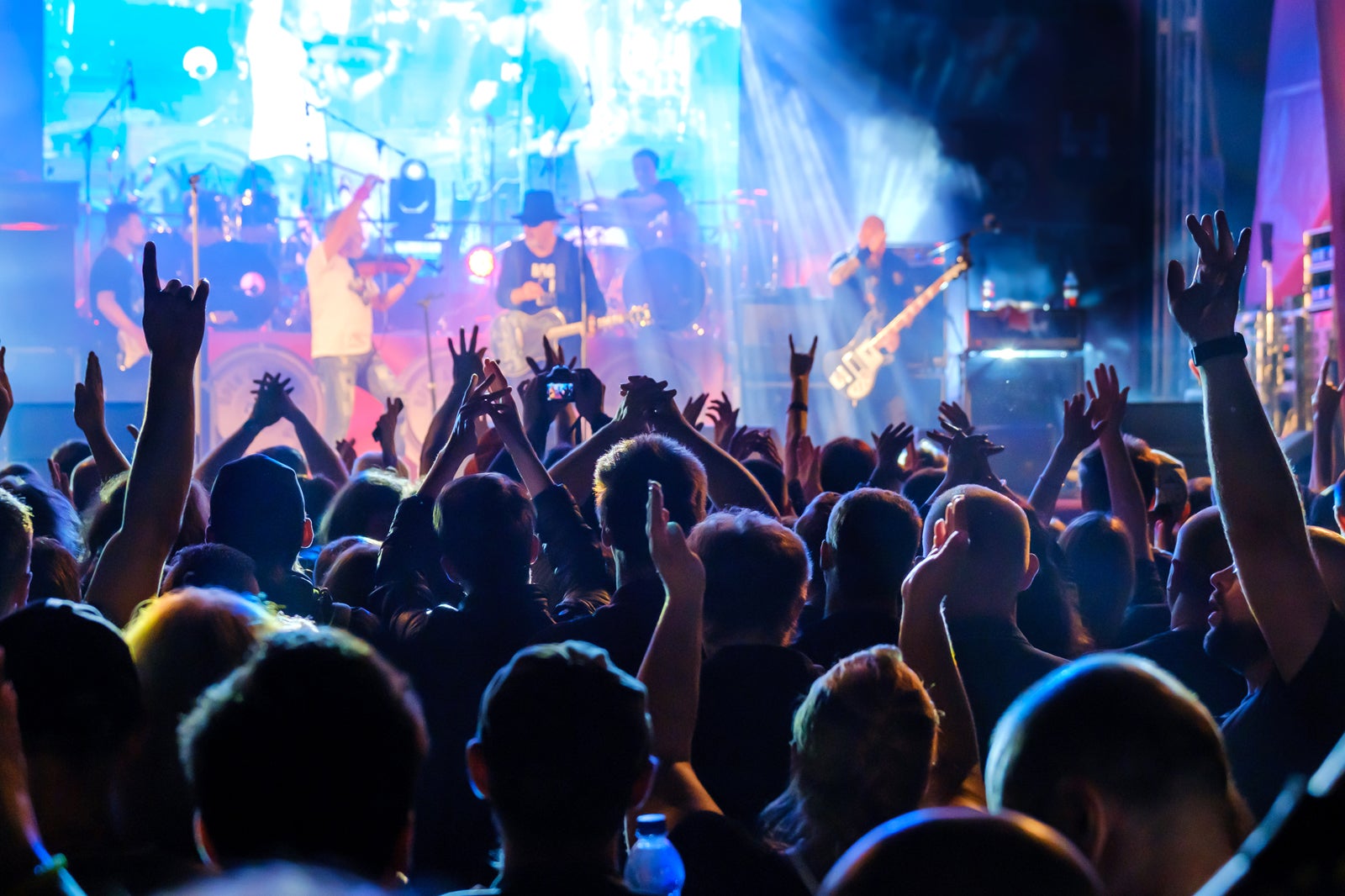 Dot to Dot Festival is an annual music festival that takes place simultaneously at various venues in Manchester, Nottingham, and Bristol across 1 weekend each year. Dot to Dot presents an eclectic and carefully chosen selection of performers from the alternative music scene, with a firm focus on indie and electronica. The cutting-edge line-up of artists each performs at shows in all 3 cities on different days over the course of the event.
The ultra-hip event is known to support up-and-coming talents, and in 2017 won the UK Festival Award for Best Festival For Emerging Talent. Previous acts to have graced the Dot to Dot stage include The Horrors, The Orielles, The Mystery Jets, Annie Mac, and Tom Odell.
9
Manchester Folk Festival
Presenting the finest performers from the world of folk and acoustic music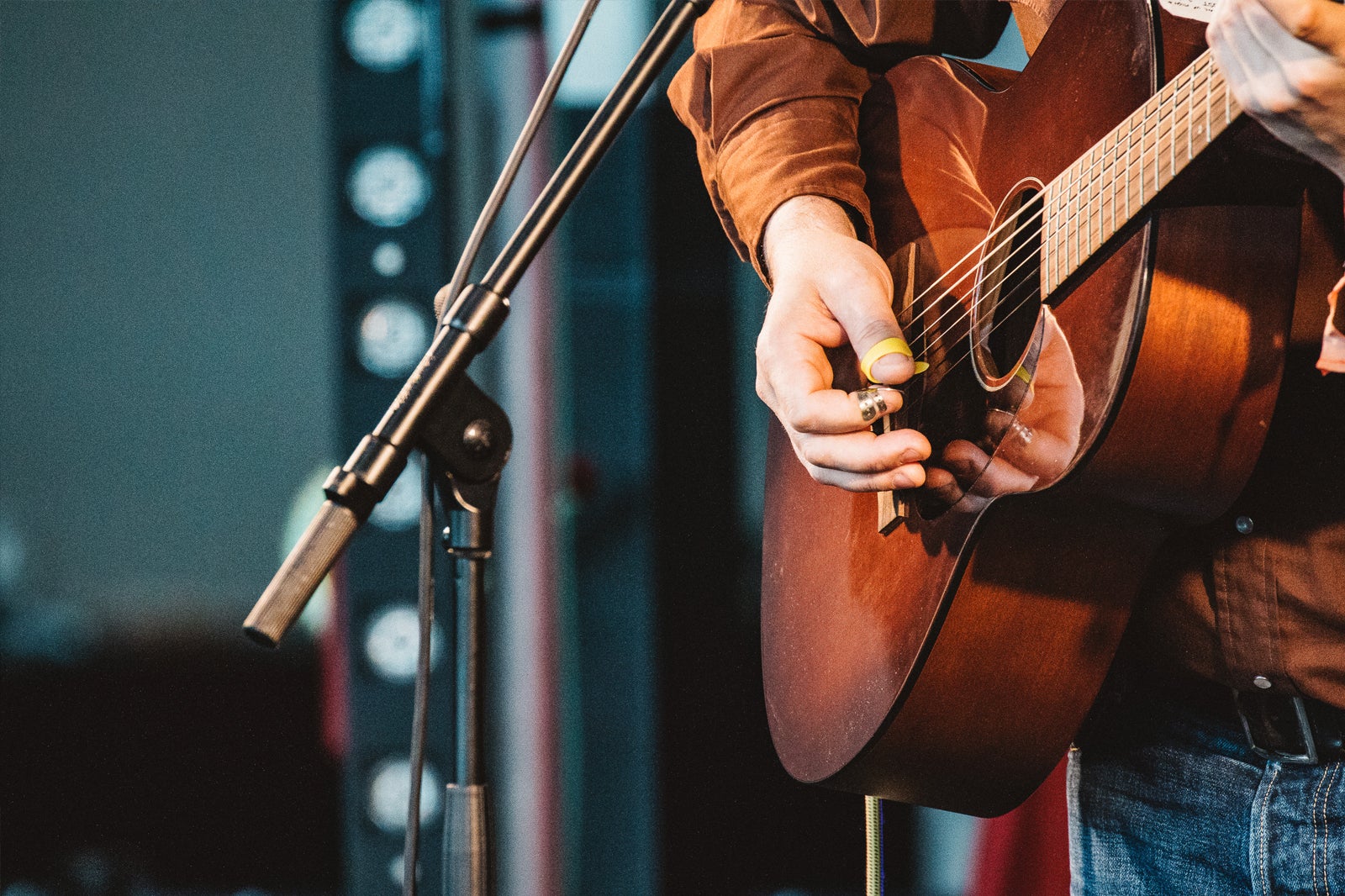 Manchester Folk Festival showcases some of the very best folk and acoustic music from the city and far beyond. The festival takes place across several locations in a compact area of Manchester city centre, with the bulk of the action centred around Whitworth Street West. All of the venues are within a few minutes' walk of one another, making it both easy and enjoyable to travel between shows while soaking up the event's unique atmosphere.
The Festival is produced by the English Folk Expo, which actively supports grassroots local talent while simultaneously offering a platform to some of folk music's biggest stars. Previous performers include Billy Bragg, John Bramwell, Kathryn Tickell, and Afro Celt Sound System.
10
Manchester Festival of Nature
Exploring the surprising array of wildlife flourishing in the city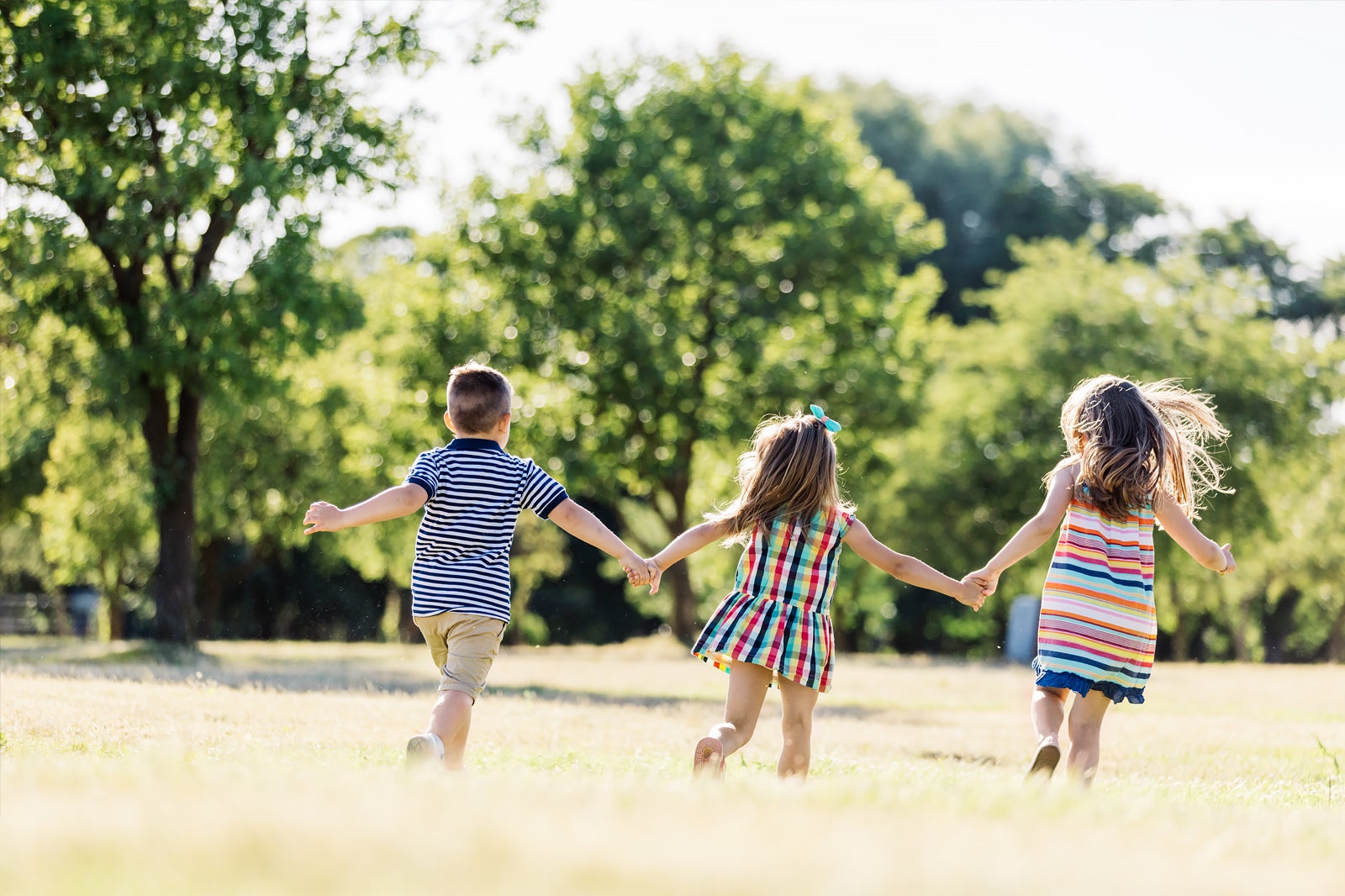 The Manchester Festival of Nature is a celebration of the abundant wildlife inhabiting the city and its surroundings. The event is organised by the Manchester Nature Consortium, which curates the entertaining schedule alongside several conservation agencies operating in the North West of England.
From wildflowers to trees, bees to birds, and squirrels to foxes, all kinds of native plants and creatures are highlighted through fun-packed activities, fascinating talks and special theatrical performances. This is a fantastic opportunity for all wildlife lovers to get closer to the city's amazing nature while learning more about conservation, the natural world, and the sustainability of our planet.
Back to top