Manchester's andesite boulder is a surprisingly well-travelled hunk of cooled lava that you can see in the Old Quadrangle within the University of Manchester campus. This boulder is an iconic piece of natural history dating back 20,000 years and the centrepiece of this university's quadrangle.
If you're interested in fascinating geologic history, you'll want to stop by this boulder. It's quite large and tends to stand out when contrasted by the surrounding Gothic architecture. Most people spend a few minutes taking in its splendour and considering the long journey it has taken over the years.
Andesite boulder highlights
The sheer size of the andesite boulder is impressive. It weighs more than 20 tons and measures 2.4 metres by 2.7 metres. Getting up close with it can feel like a living piece of the primal earth is towering over you. Despite its massive size, this boulder is balanced on a stone plinth for aesthetics and ease of viewing.
Geologists believe it was formed about 20,000 years ago during the last Ice Age. It was found just beneath the Oxford Road corridor, having formed far to the north in modern-day Borrowdale and travelled more than 80 miles throughout the years.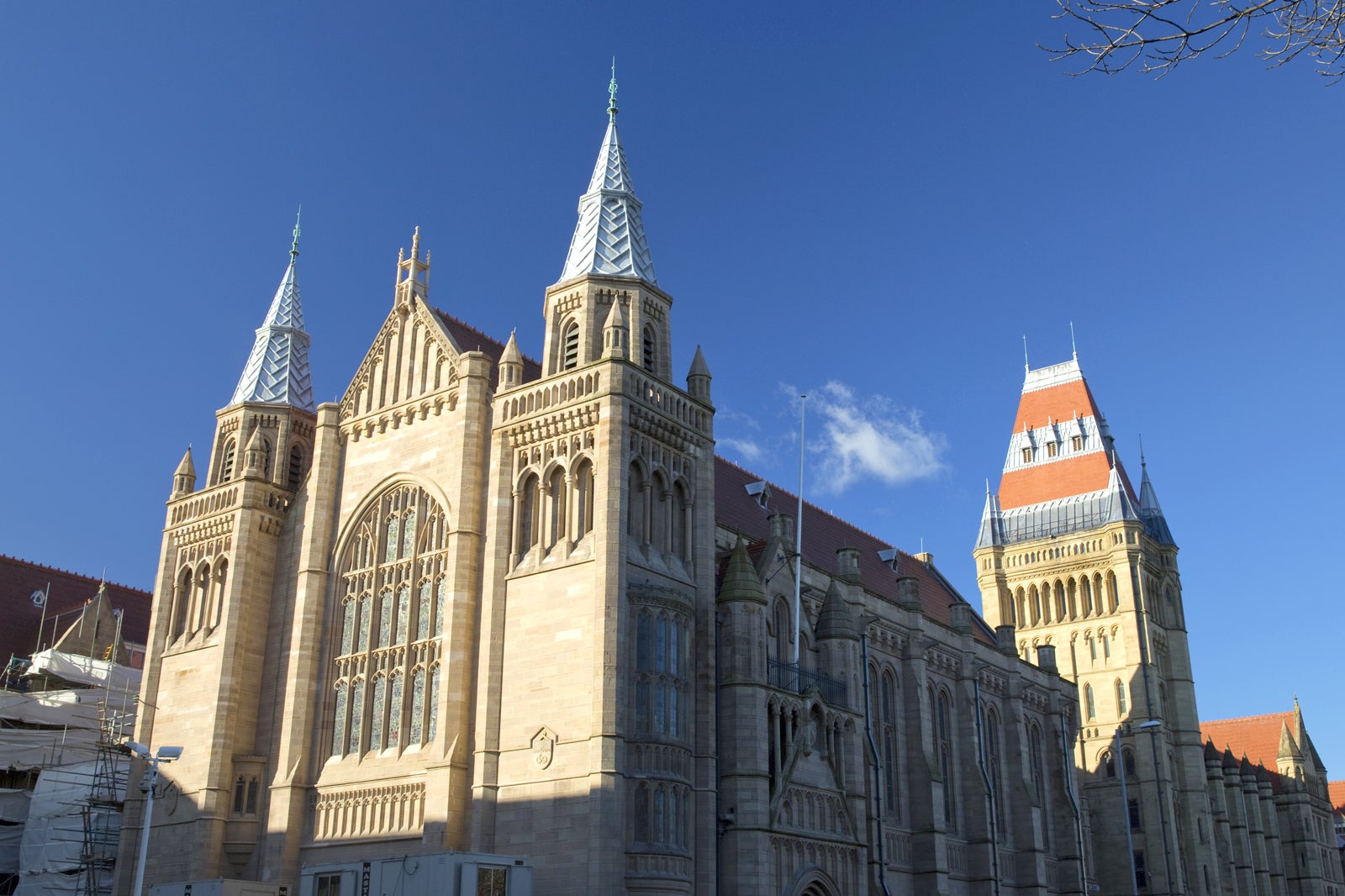 Good to know when visiting andesite boulder
While the andesite boulder is situated on the grounds of the University of Manchester, it's still accessible to the public. All you have to do is enter the Old Quad via the Whitworth Building. Travelling under the university's name sign is the fastest way.
While you're at the university, you can visit quite a few other exciting destinations. Whitworth Park, for example, is just a short walk to the south, and Gay Village is just a short distance to the north. Farther north, you'll find the Central Retail District, though it's far enough that you may want to drive or take the train.
Andesite Boulder in Manchester
Location: Oxford Rd, Manchester M13 9PL, UK
Open: 24/7
Phone: +44 (0)1613 066000
Back to top