The Musée d'Histoire de Marseille, or Marseille History Museum, is a local history and archaeology museum tracing the city's ancient roots through to the 18th century. The museum maintains a vast collection of information and items that paint a colourful picture of the role the city has played in French history through the years.
At the museum, you can view information, artefacts, ephemera, photos and documents that will entertain and educate about the whole timeline of the area, from its ancient inhabitants through Viking explorers, Roman conquests and beyond. It's a family-friendly museum that offers fun and exciting experiences for all.
Musée d'Histoire de Marseille - one of the highlights of 10 Things to Do with Your Family in Marseille and 10 Best Museums and Art Galleries in Marseille (Read all about Marseille here)
Highlights of the Musée d'Histoire de Marseille
The Musée d'Histoire de Marseille houses a vast permanent display exhibiting the history of Marseille through the 18th century. Many of the pieces were found in archaeological digs beginning in the 1960s. They include the hull of a second-century ship that's among the best-preserved of its kind in the world, workshops of medieval potters and artefacts of the plague of 1720.
Other highlights include exhibits showcasing the prehistory of the region, such as the Ligures and Phoaceans, as well as the ancient Greek and Roman ports at this locale. You can learn about the rise of Christianity through the sixth century, the reign of Louis XIV and more.
Good to know before visiting the Musée d'Histoire de Marseille
The Musée d'Histoire de Marseille offers a downloadable mobile app that offers additional information on exhibits. Onsite audio-guide tours via headsets are available by request to adolescents, adults, visual- and hearing-impaired individuals and those with mental disabilities. The museum is entirely disability accessible, and entrance is free for those with disabilities and their carers.
Those with mobility issues can use designated disability entryways, and disability parking is available in the car park at the connected Centre Bourse shopping mall. The museum is located in the Marseille city centre and is easily accessible on foot or by public transport.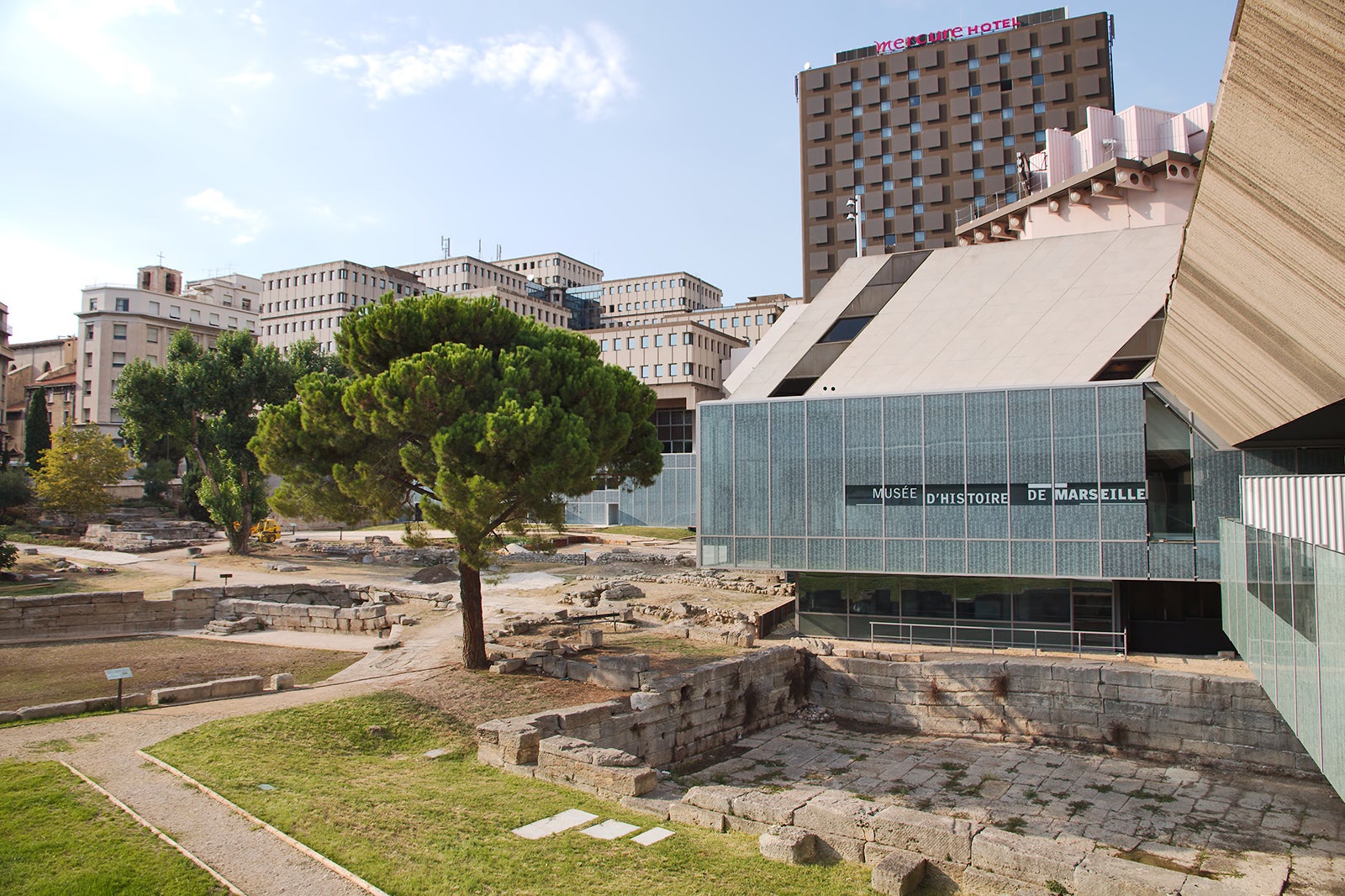 Musée d'Histoire de Marseille
Location: 2 Rue Henri Barbusse, 13001 Marseille, France
Phone: +33 (0)4 91 55 36 00
Back to top