10 Places Locals Love to Go in Marseilles
Cool Places in Marseilles You Might Not Know
Despite being a popular destination, Marseilles still has the odd hidden highlight to discover. With the attention mostly on the most famous attractions like the Old Port and the Basilique Notre-Dame de la Garde, some of the smaller, less grand points of interest can easily be overlooked. However, if you want to explore this historic port city in southern France like a local, you'll need to know where to look for them.
Whether you're already familiar with the city or you're visiting for the first time, it's always nice to add something a little out of the ordinary to your trip. So, it's now time to take a fresh look at the familiar, deep into those narrowest of corners, taking care this time to venture off the beaten track and to unveil the best-kept secrets. Why not use these few suggestions and let your passion lead you to discover Marseilles in a completely new way?
1
Discover Marseilles with a local
Hear Marseilles' story told by someone who lives here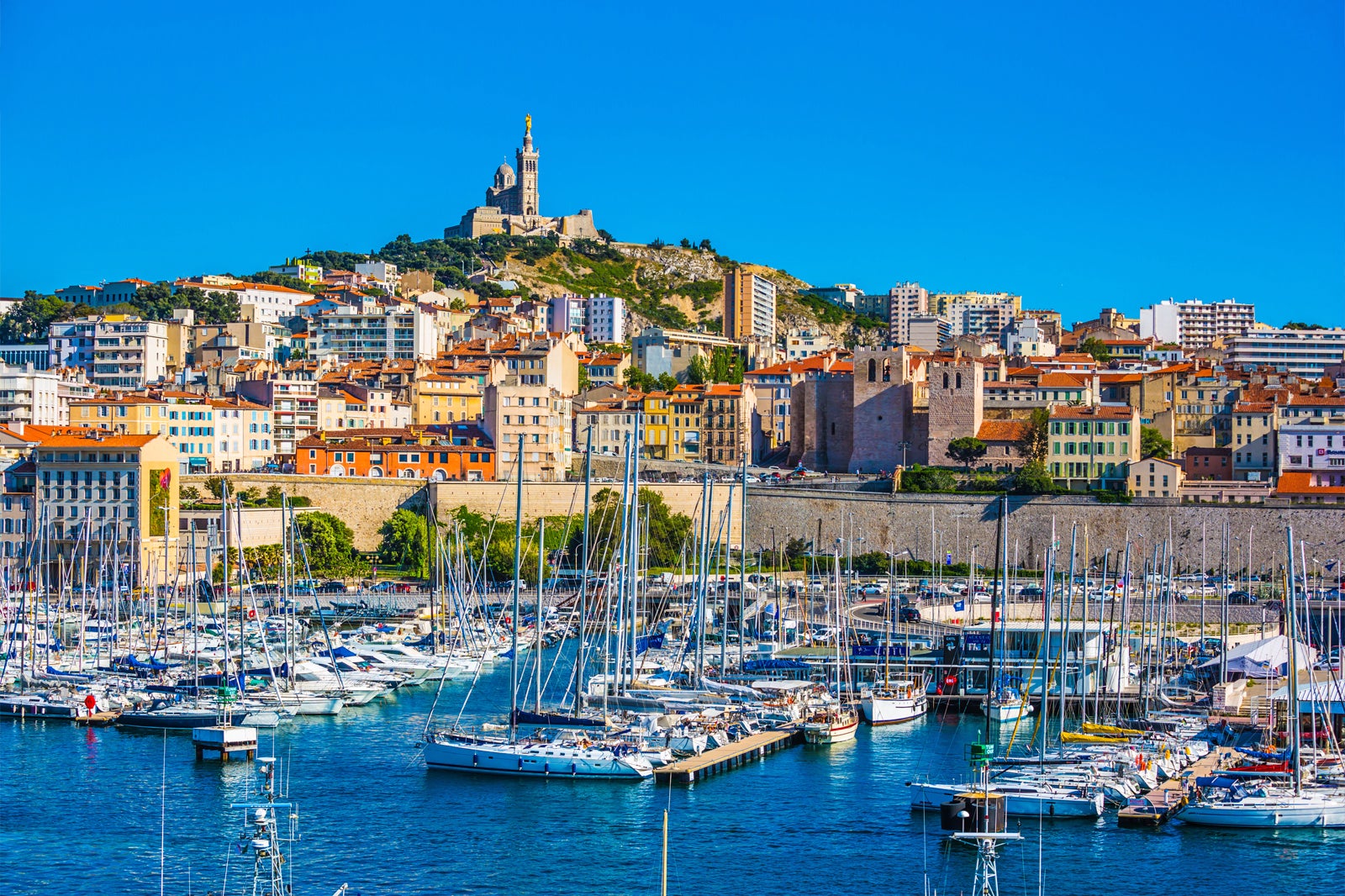 Turn to the Marseilles greeters for a change from traditional sightseeing routes. These locals, passionate about their city, will help you discover it "from the inside" and usually for free. There are as many greeters available as interested visitors. So, whether you're passionate about history, culture, gastronomy or even shopping, you're bound to find the greeter for you. Good tips, anecdotes, favourite spots, little-known areas – greeters can offer all this with the added bonus of sincerity and friendliness.
2
Hôtel de Cabre
The oldest house in Marseilles took an unusual turn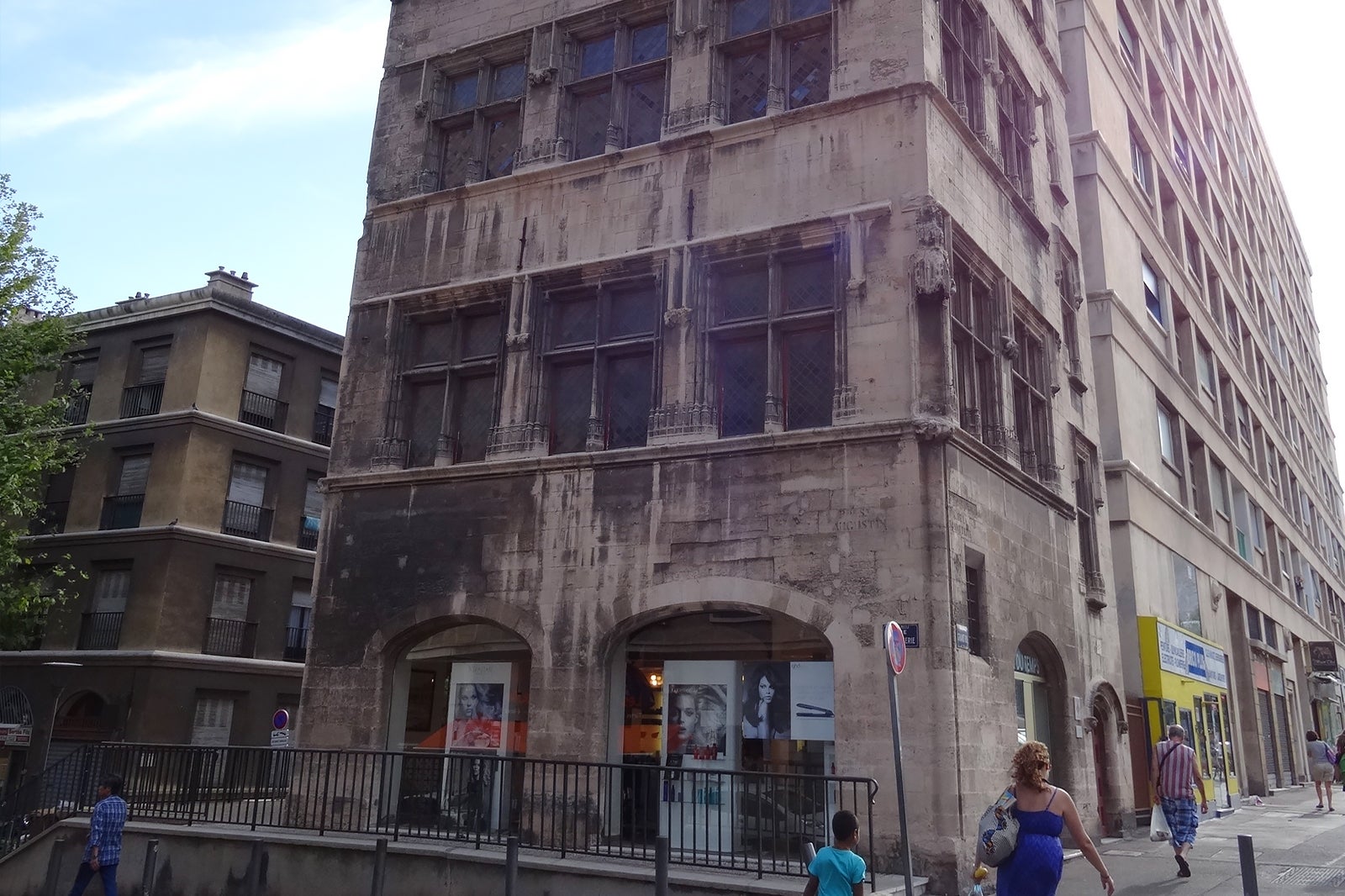 The Hôtel de Cabre is located on the corner between Rue de la Bonneterie and Grande Rue, in the city's 2nd district. The Maison de l'Échevin de Cabre is the oldest house still standing in Marseilles. Built close to the Vieux-Port (Old Port of Marseilles) in 1535, it survived the French Revolution and World War II raids. But that's not the only special thing about it.
When the neighbourhood was rebuilt in 1954, the building was moved one block and turned 90 degrees to line up with its new road. This Renaissance-style building with a few Gothic touches travelled a few metres intact thanks to the support of specialised companies from all over the world.
Location: 27 Grand Rue, 13002 Marseille, France
photo by Guiguilacagouille (CC BY-SA 3.0) modified
3
Carry Nation
Relive the Prohibition era in a secret bar...if you can find it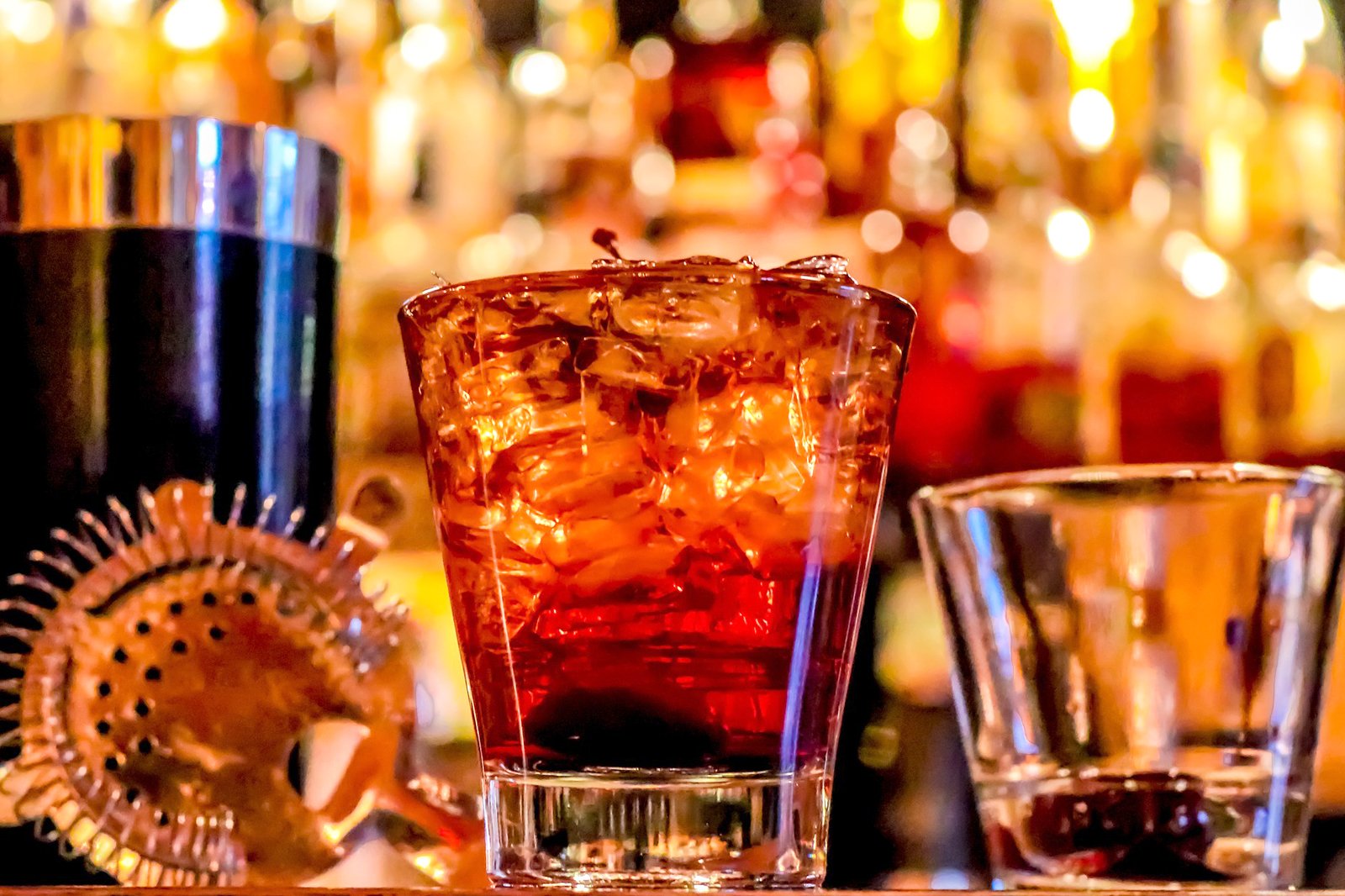 Although Carry Nation is a secret bar, there's nothing illegal about it. It's essential to make a booking if you want to pay a visit. Only once you've done that will you be told the address of this extremely well-hidden mecca of cocktails and musical or themed evenings. After you've walked through a cupboard door, you'll enter the enthralling universe of prohibition and speakeasies, sampling some delicious drinks straight out of the 1920s.
But beware, you must never reveal the Carry Nation's secrets. If you do, the ghost of Carrie Amelia Nation, the lady who believed she was on a mission from God as she destroyed "Satan's" bars with her hatchet, will never let you sleep again! This unusual bar can also be hired out for private events.
Open: Monday, Thursday and Sunday from 7 pm to 2 am, Friday–Saturday from 6 pm to 2 am
Phone: +33 (0)9 50 26 01 66
4
Humans and Drones Society
Fly like a bird above Marseilles, thanks to new technology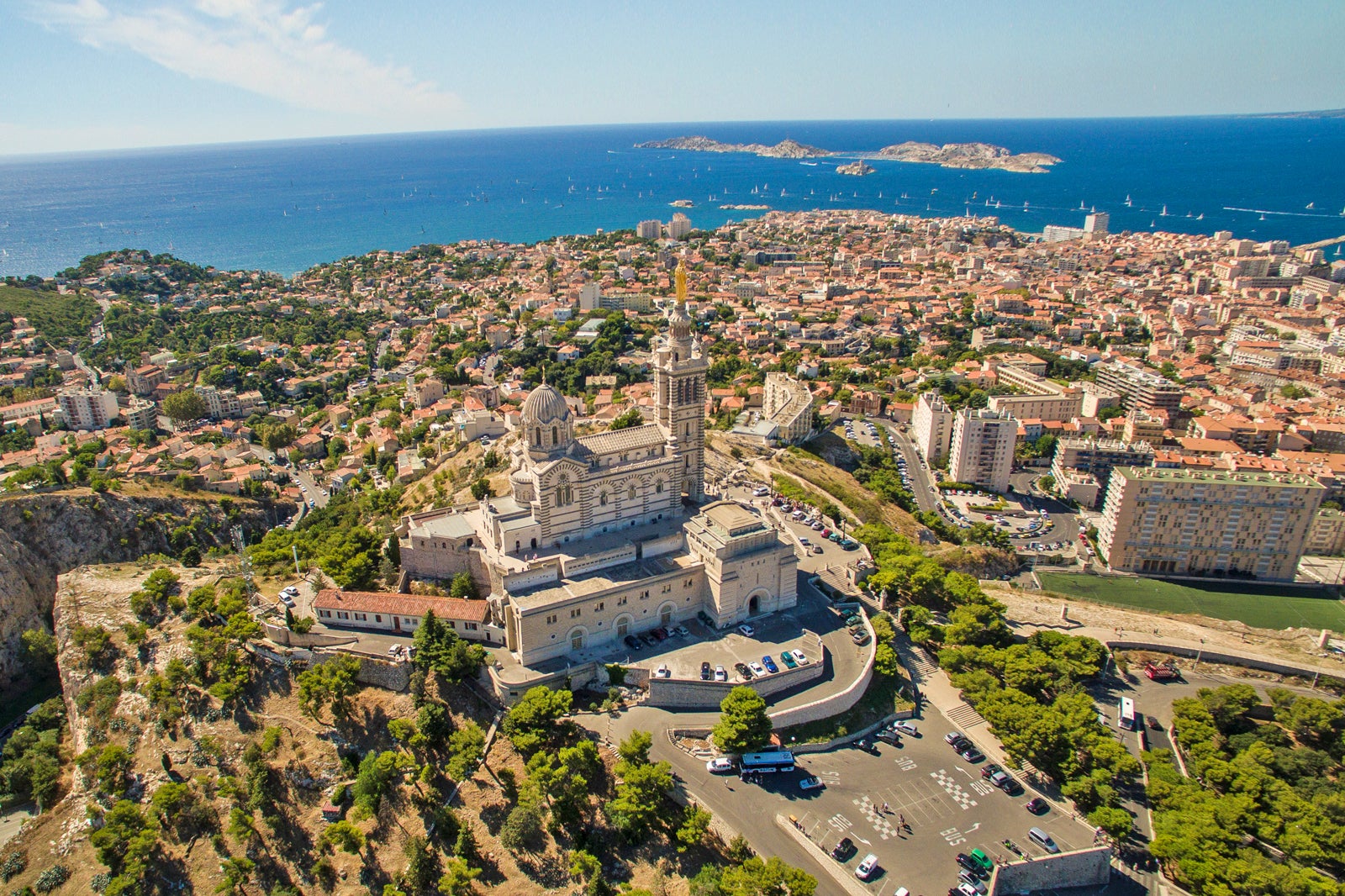 Head to Digue du J4 where the Humans and Drones Society offers a flight over Marseilles at an altitude of 90 metres thanks to a drone with connected goggles. You progressively gain height and head towards some exceptional places in the city, which are sometimes inaccessible over land, all from the comfort of your deckchair.
This 10-minute activity is recommended for those aged 7 years and up, as the helmet is relatively heavy. Bear in mind that the flight may be cancelled due to bad weather or if official visits are planned. Wearing varifocal lenses may also affect the quality of the image.
Location: Esplanade J4, Promenade Robert Laffont, 13002 Marseille, France
Open: Tuesday–Sunday from 2 pm until sunset
5
Cristal Lamiñana
Discover all the secrets of making pastis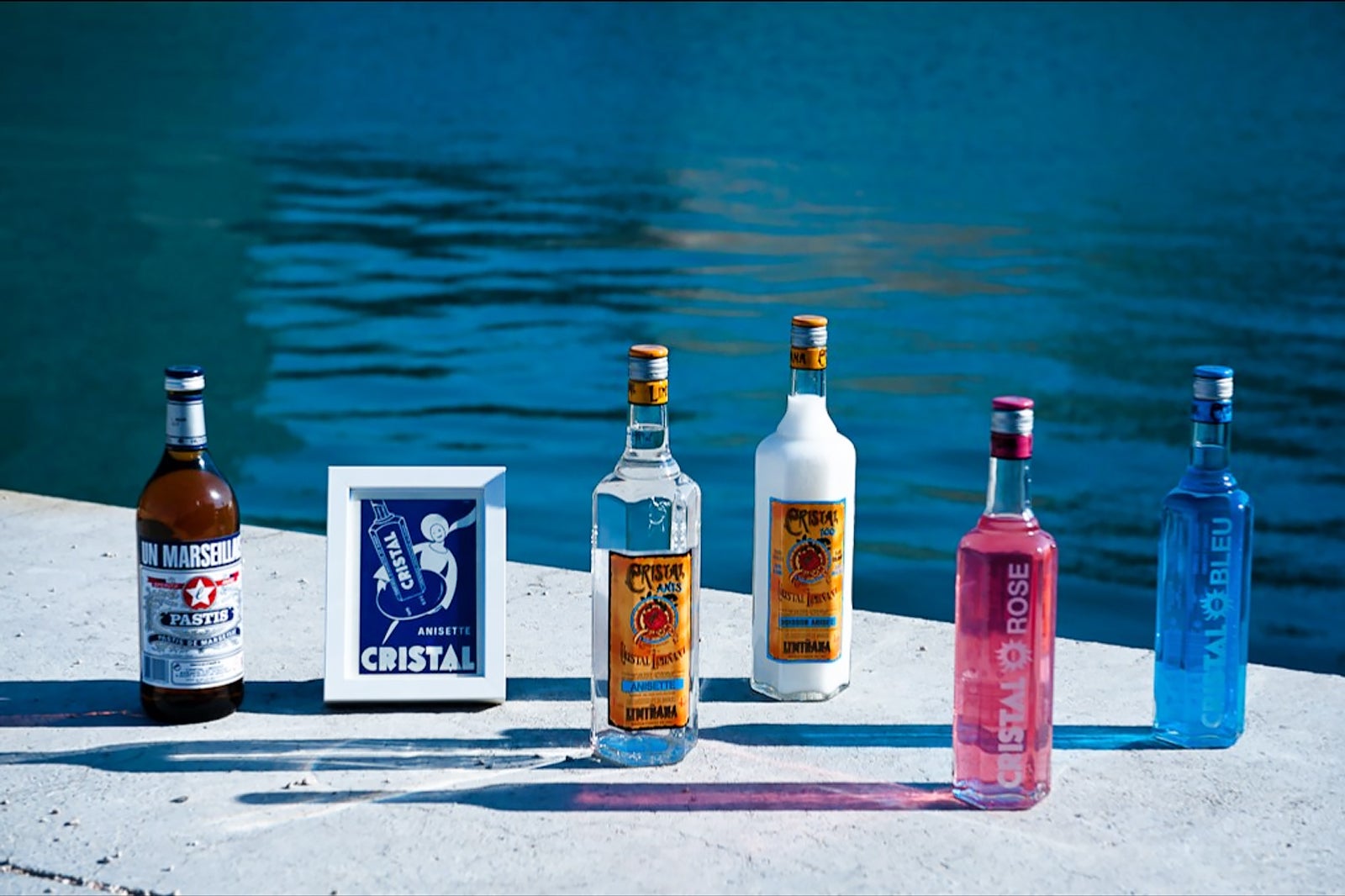 Cristal Limiñana, located 450 metres from Marseille-Blancarde station and easily accessible by public transport, has been a specialist in aniseed-flavoured aperitifs since 1884. It's now one of the last remaining factories still making the famous Marseilles pastis.
The great-granddaughter of this divine beverage's creator will tell you the fascinating story of her family and disclose the secrets to making the range of local Marseilles drinks that are produced here during a guided tour. Tours are available in English, French, Spanish and Portuguese but should be booked in advance. You'll also find a pleasant souvenir shop on site.
Location: 99 Boulevard Jeanne d'Arc, 13005 Marseille, France
Open: Monday–Friday from 8 am to 12 pm and 2 pm to 5 pm
Phone: +33 (0)4 91 47 66 72
photo by Cristalanis (CC BY-SA 4.0) modified
6
Fer à Cheval soap factory
Learn how the iconic Marseilles soap is made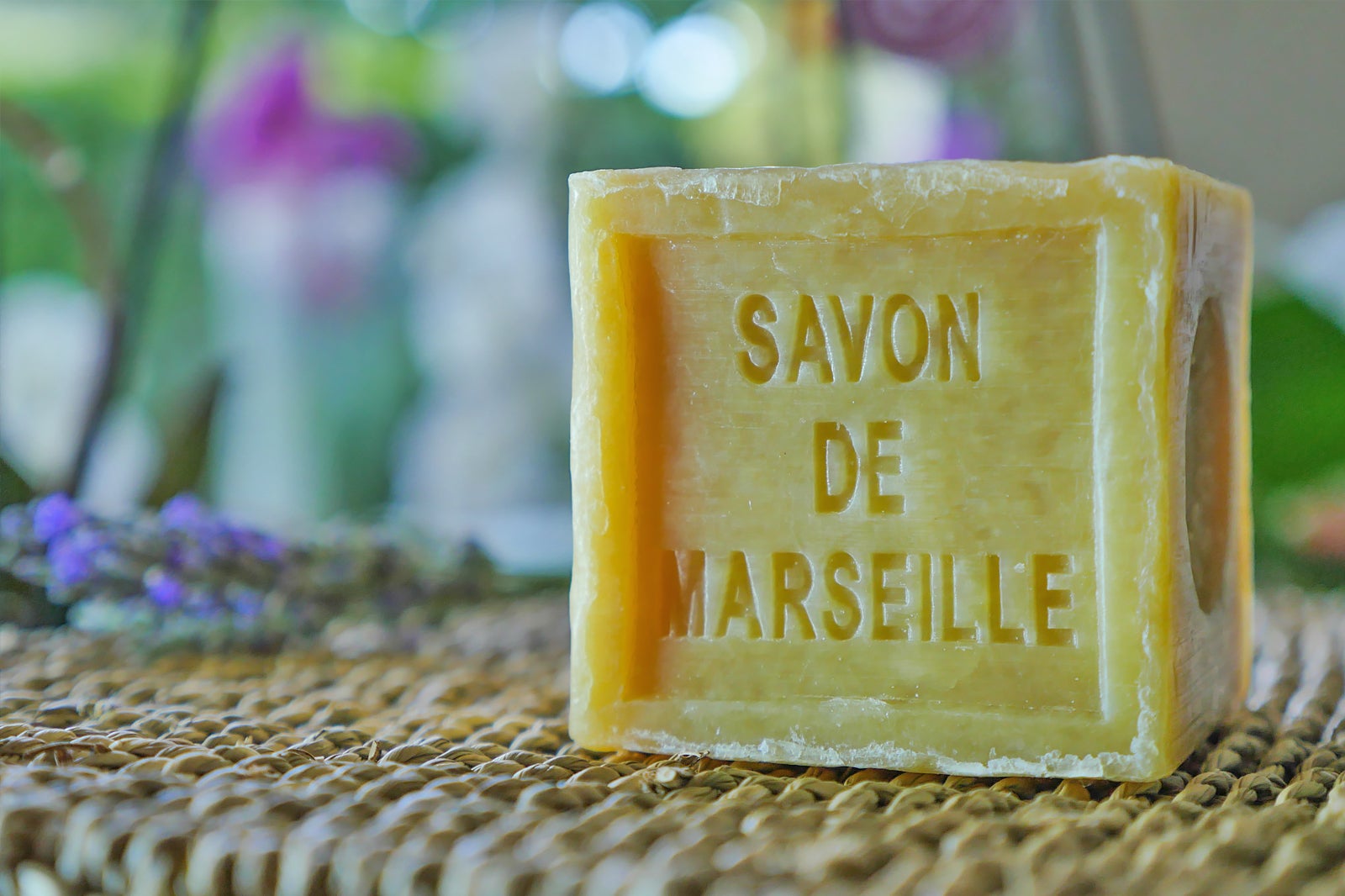 Couples
History
Budget
Unusual
Savonnerie Fer à Cheval (Fer à Cheval soap factory) is the oldest soap factory in Marseilles. It's located 15 minutes from the Vieux-Port (Old Port of Marseilles), just 5 minutes from exit 35 of the A7 motorway. Established in 1856, the city's tradition continues as it transforms oils and lye into white and green blocks stamped with the name of the city.
Take a tour any Wednesday at 2 pm to discover all the steps of making Marseilles soap. Afterwards, mashing, salting out, boiling, washing and liquidation will no longer be a secret to you. Here, it's still the human touch that makes all the difference. The 45-minute visit and parking are free. For safety reasons, the tour is not recommended for children under 10.
Location: 66 Chemin de Sainte-Marthe, 13014 Marseille, France
Open: Monday–Friday from 10 am to 12.30 pm and from 1.30 pm to 6 pm
Phone: +33 (0)4 91 10 30 80
7
Marseille Gangster Tour
Get behind the scenes of organised crime
The Marseille Gangster Tour invites you on 2 unusual walks to relive one of the capital of crime's darkest periods in the space of just a few hours. The first part is unveiled in the neighbourhood of Le Panier and covers the period between 1850 and 1950.
Through photos, real press cuttings and even the exclusive testimony of an old ex-convict, you'll discover the merciless universe of the Marseilles gangsters. From the terrible white slave trade to the Évêché police headquarters, you'll plunge headfirst into a gripping Marseilles crime story.
Location: 66-68 Quai du Port, 13002 Marseille, France
Phone: +33 (0)6 95 77 10 47
8
Fountain of Voire
Let your ears guide you through the nature of Marseilles.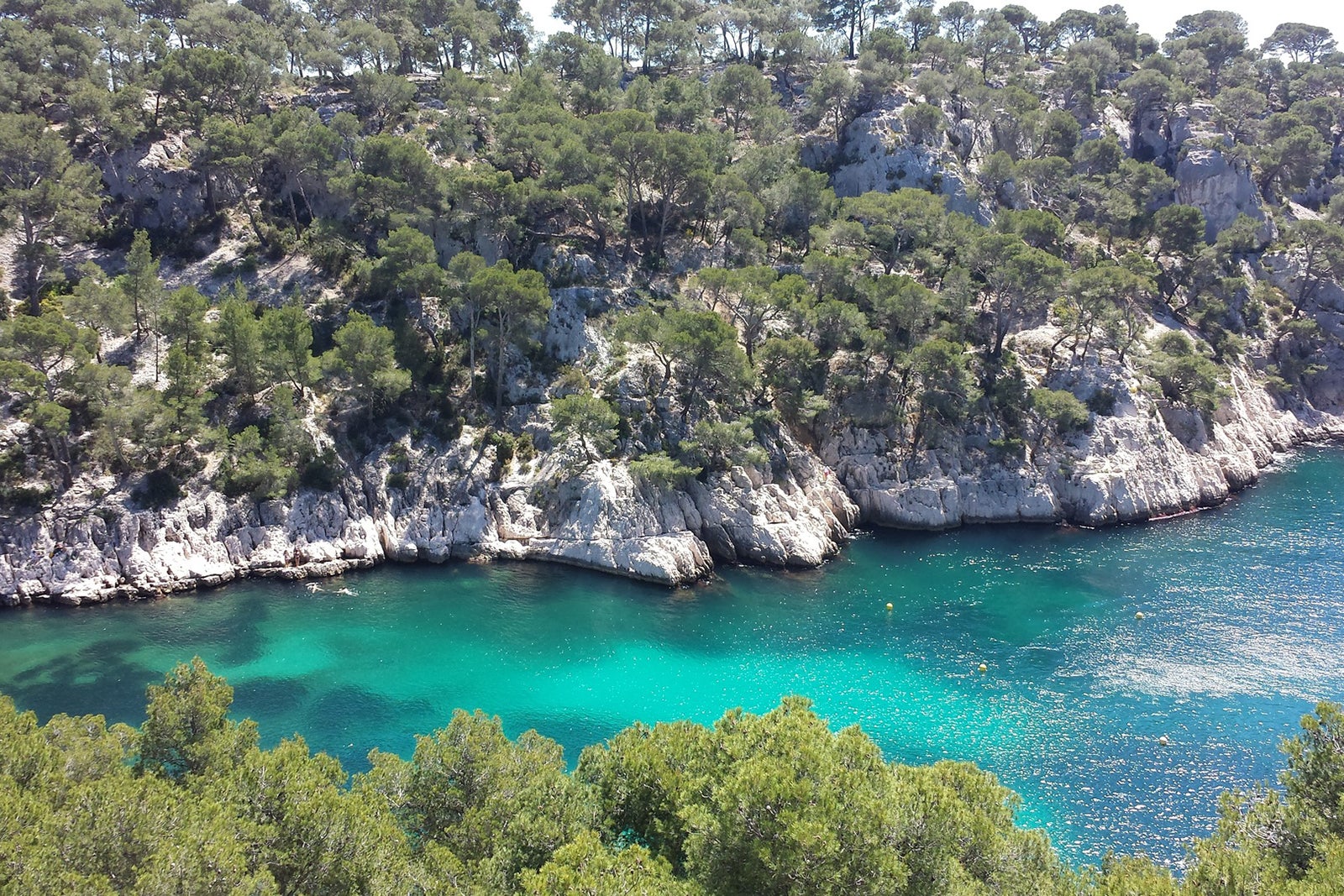 Couples
Families
Budget
Unusual
Choose a narrated walk leading to the Fontaine de Voire (Fountain of Voire) and listen to different speakers, both specialists and locals, tell you the story of this beautiful region. When you arrive, you'll discover this mythical part of Marseilles that you'll have tamed with each step you've taken through the green paradise. It's an invigorating discovery in winter and a refreshing one in summer.
Take the number 23 bus from Rond-point du Prado towards Beauvallon and get off at the Sormiou-Jarre stop for a nice walk. All you need is a smartphone with a good internet connection as you go on a narrated walk.
9
Le Miramar
Learn to prepare the famous bouillabaisse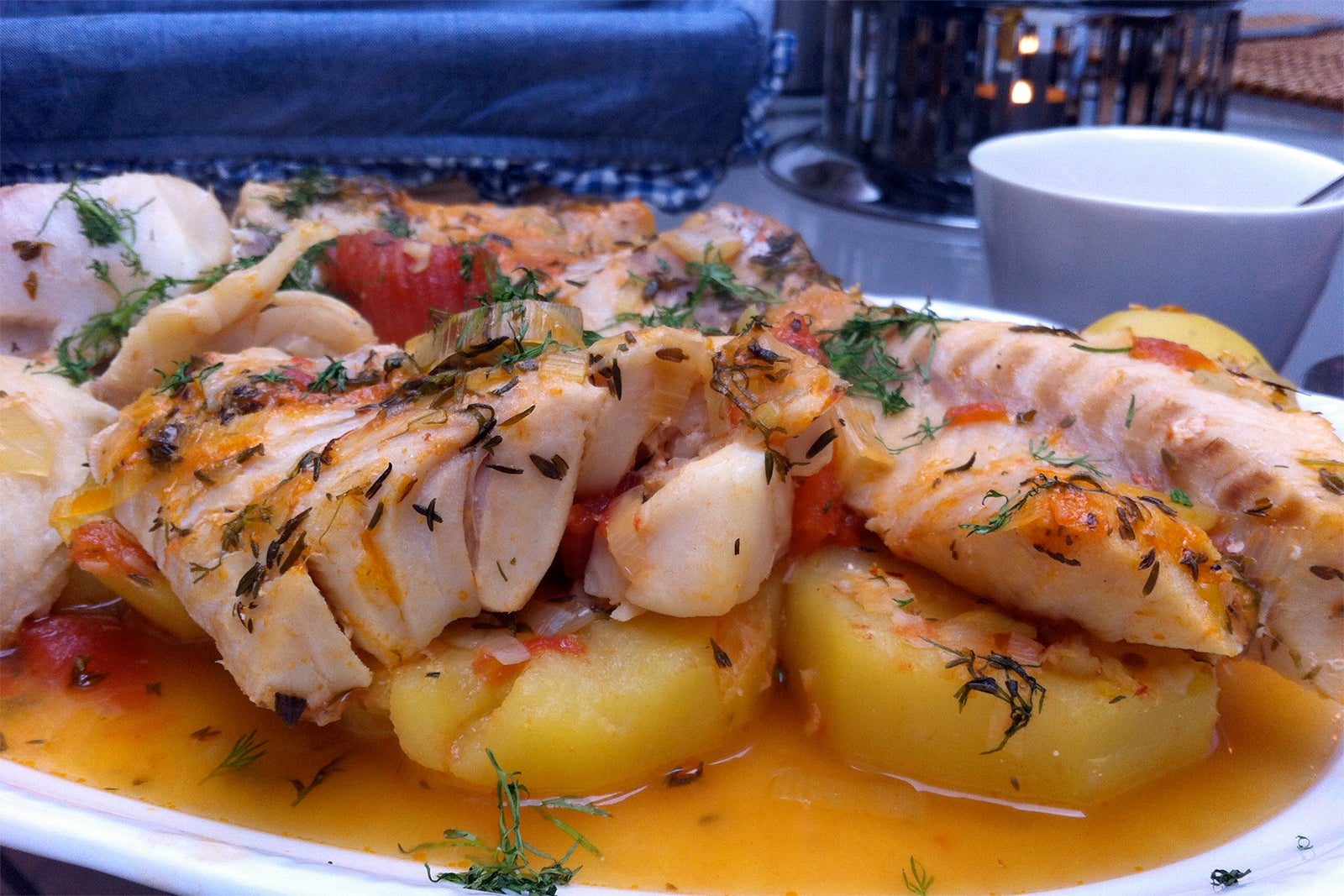 Le Miramar enjoys an excellent location in the Vieux-Port de Marseille (Old Port of Marseilles), just a stone's throw away from the fish market. It's also a hot spot for Marseilles gastronomy and founding member of the Charte de la Bouillabaisse to respect traditional cooking. On the third Saturday of each month, the chef teaches you how to prepare a succulent, fresh ragoût de poissons (fish stew) in groups of 5 to 8 people.
All the kitchen equipment is provided by the establishment, so all you need to do is follow the instructions to master the meticulous preparation and the cooking process. This authentic bouillabaisse tasting will, of course, be preceded by an aperitif, accompanied by wine and followed by dessert and coffee. Bon appetit!
Location: 12 Quai du Port, 13002 Marseille, France
Open: Tuesday–Sunday from 12 pm to 2.30 pm and from 7 pm to 10.30 pm (closed on Mondays)
Phone: +33 (0)4 91 91 41 09
photo by Muesse (CC BY-SA 4.0) modified
10
Roy d'Espagne's pyramid
An intriguing Egyptian-inspired mausoleum in the heart of Marseilles
Roy d'Espagne's pyramid is an astonishing 6 metres tall and yet is virtually unknown. It's hidden in the 8th district behind some lush vegetation. The enchanting and mysterious backdrop tells the story of Dominique Bastide, a rich merchant from Marseilles who erected the building at the beginning of the 19th century. He built it as a place to bury his young son and, later, his wife.
The bodies now rest at Saint-Charles cemetery, leaving the pyramid in disuse. However, it continues to do the residents of the neighbourhood proud. Today, it's the only witness to the large property where the King of Spain lived between 1788 and 1808.
Location: Allée Emmanuel Chabrier, 13008 Marseille, France
Why book with Hotels.com?