Calanque de Port Pin
Hike and Take in the Awe-Inspiring Views from this Idyllic Place in Southern France
Calanque de Port Pin, part of Calanques National Park in the Vaufrèges district of Marseille in Southern France, is an inviting cove full of natural splendour. Situated between the Port-Mious and En-Vau creeks, this idyllic destination boasts postcard-perfect scenery flanking the mild trails, making for an accessible hike for travellers and families with young children.
Most people get to Calanque de Port Pin from the nearby Calanque de Port Miou, making their way along the Le Chemin des Douaniers path and through the Port-Miou quarry. Visitors can make their way down to the pebble beach to see the turquoise waters.
Calanque de Port Pin - one of the highlights of 10 Best Beaches in Marseille (Read all about Marseille here)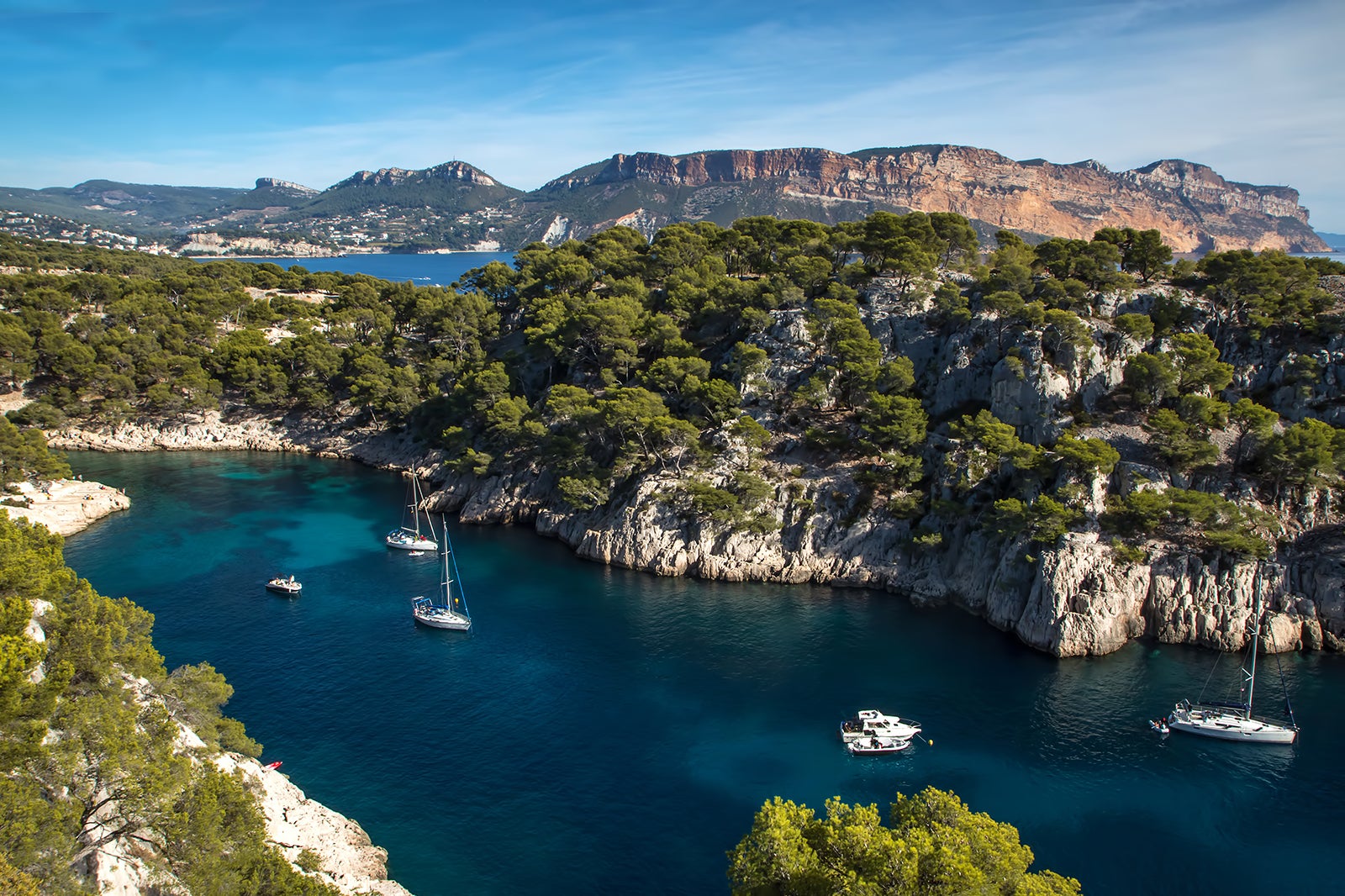 Calanque de Port Pin highlights
Outdoor enthusiasts are especially drawn to Calanque de Port Pin, which gets its name from the abundant Aleppo pine trees. The trail is short and narrow with a slight slope. An alternative to hiking is renting kayaks or canoes in Cassis and taking in the site from the water.
At the small beach of Calanque de Port Pin, the calm waters make for excellent swimming and diving. Caucau peak is nearby and home to Neptune's Nostril, or trou souffleur, a small hole about the size of the thumb above a sunken cave known for its breath-like sound.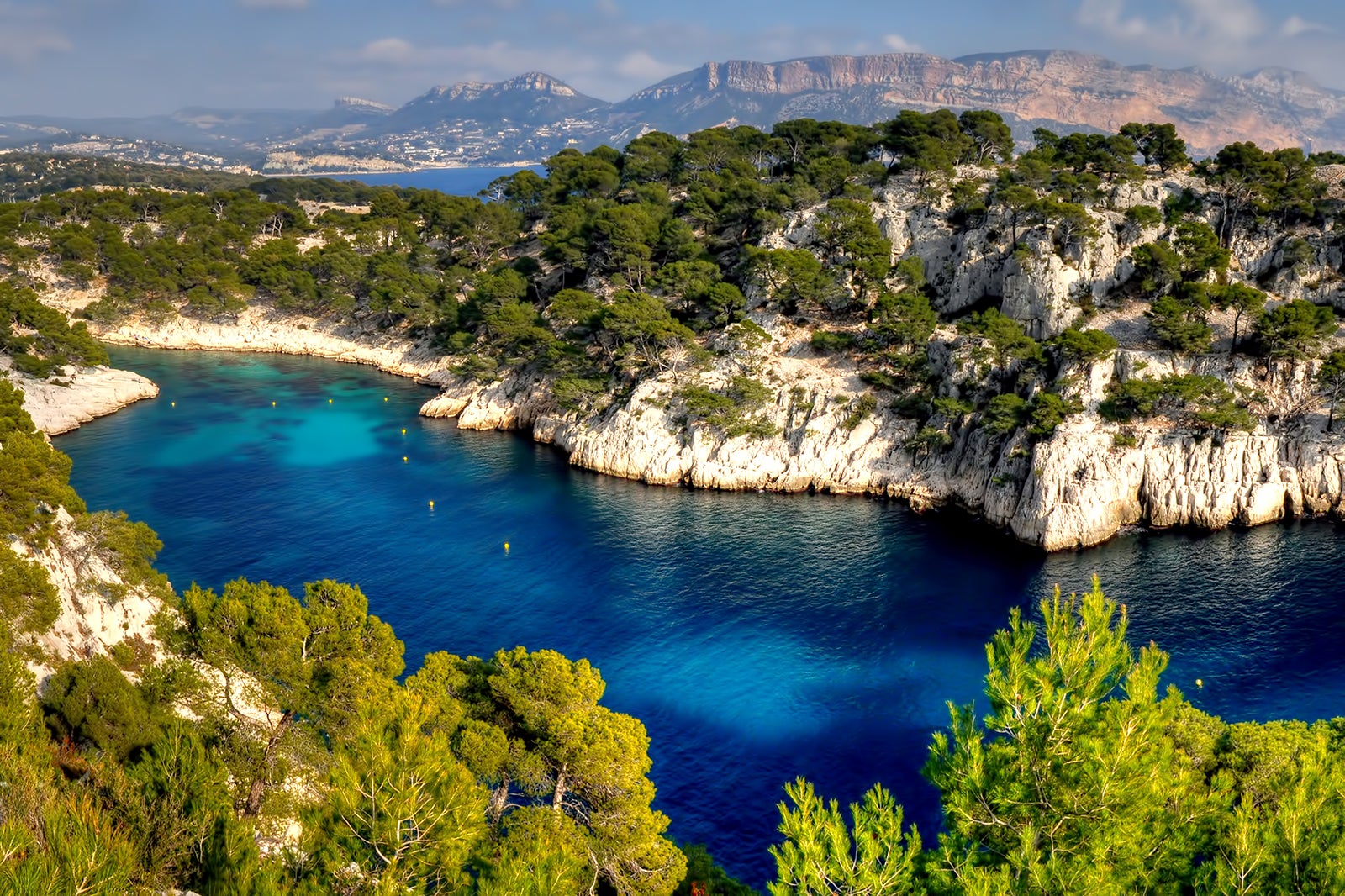 Good to know when visiting Calanque de Port Pin
Visitors to Calanque de Port Pin may encounter slippery pebbles, due to the high foot traffic, so wearing sneakers instead of flip-flops is a good idea. Another thing to note is that there is no supervision on the beach, so parents should always keep their eyes on little ones to ensure their safety.
Typically, most people spend a few hours at Calanque de Port Pin. Afterward, visitors like to head to the nearby bars and restaurants to enjoy a meal. Maps of the area, including the trails, are available at the visitor centre in Cassis.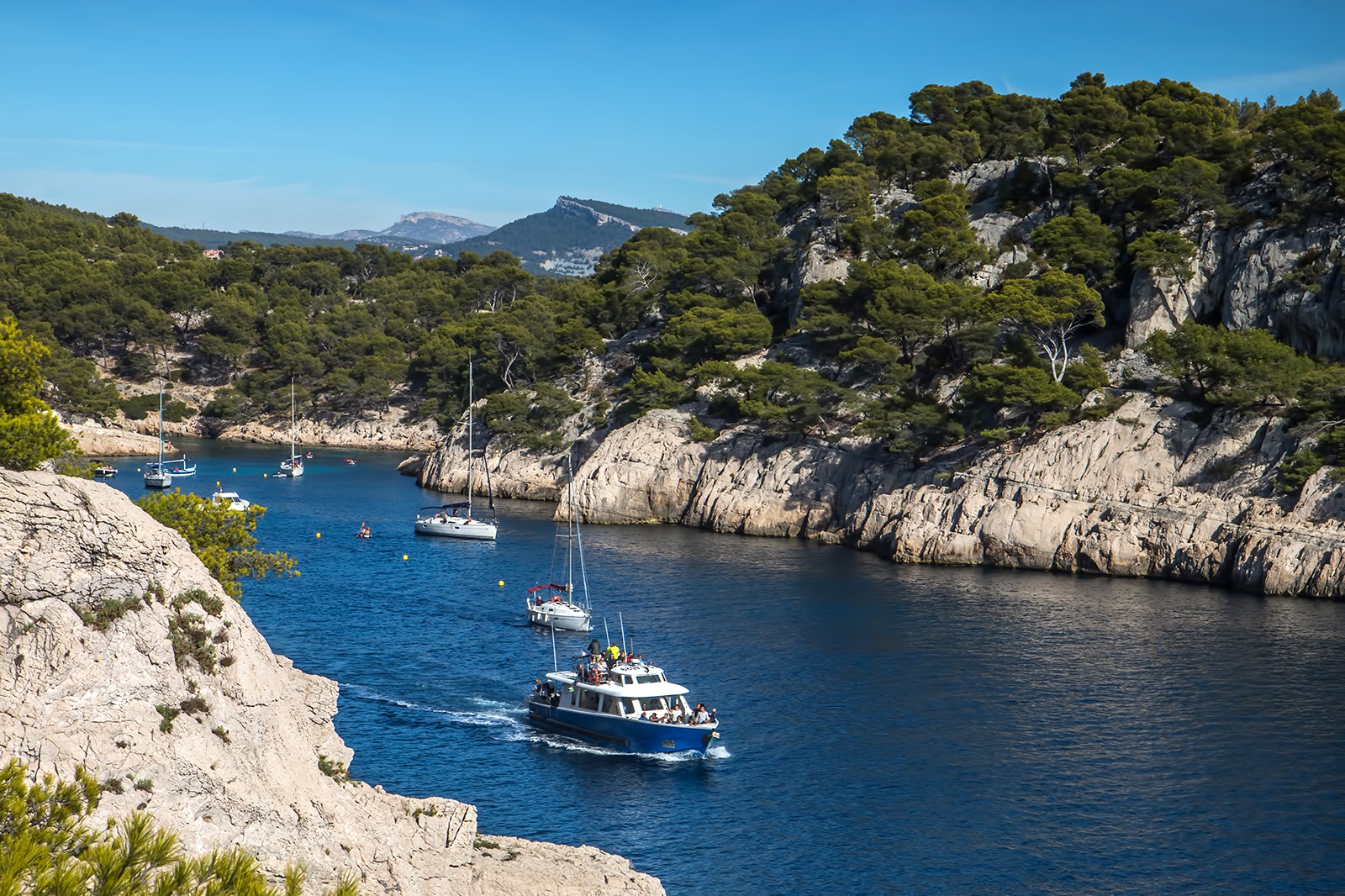 Calanque de Port Pin
Location: Vaufrèges, 13260, Marseille, France
Back to top