8 Things to Do in Marseille on a Small Budget
Holidays in Marseille Don't Have to Be Expensive
Even on a small budget, Marseille has a lot for you to enjoy. One of the oldest cities in France, it's a multicultural melting-pot in which Africa meets Europe in a warm and animated atmosphere. From historical landmarks to awe-inspiring coastal landscapes, Marseille is an attractive place to spend a vacation.
You'll be amazed by the lively ambience of the city and its inhabitants, as well as by their unpretentious warmth. Holidays in Marseille don't have to be expensive, so follow us for a virtual tour through the attractions and activities at hand for budget travellers in the second largest city in France, with a few helpful tips along the way.
1
Use public transport and get a City-Pass
Spend less on travel around Marseille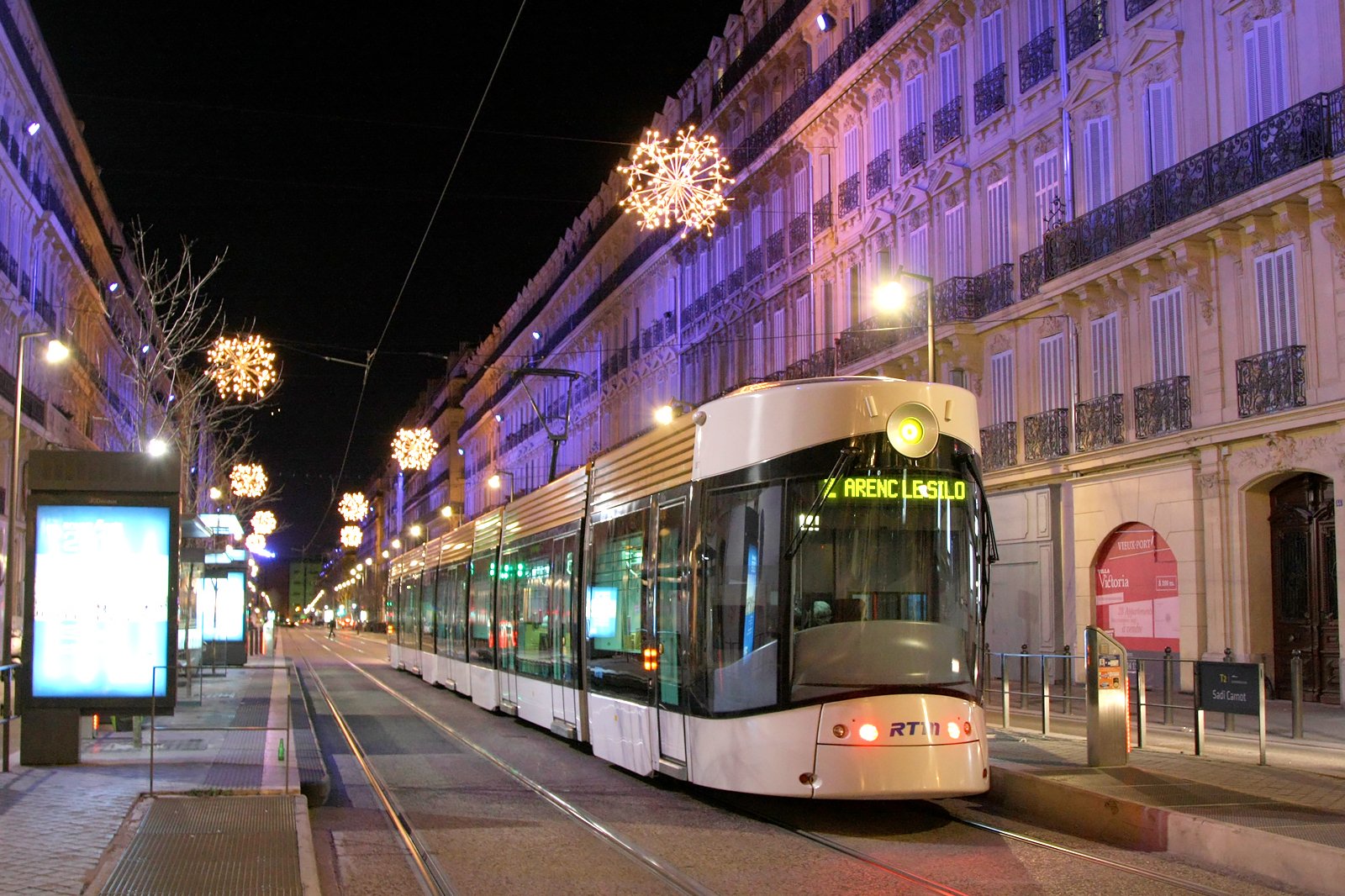 Marseille has an efficient public transport system which includes a metro, buses, trams, bicycles and ferry boats. They're the most economical ways of getting around the city. A single ticket is valid for 1 hour and cost less than €2. There are 24- and 72-hours passes available. If you plan to visit many museums and attractions, you should buy a City-Pass, which includes the use of all public transport and free access or discounts for most exhibitions in Marseille.
photo by Ianaré (CC BY-SA 3.0) modified
2
Must-See: Museum of European and Mediterranean Civilisations
A great museum in an exceptional setting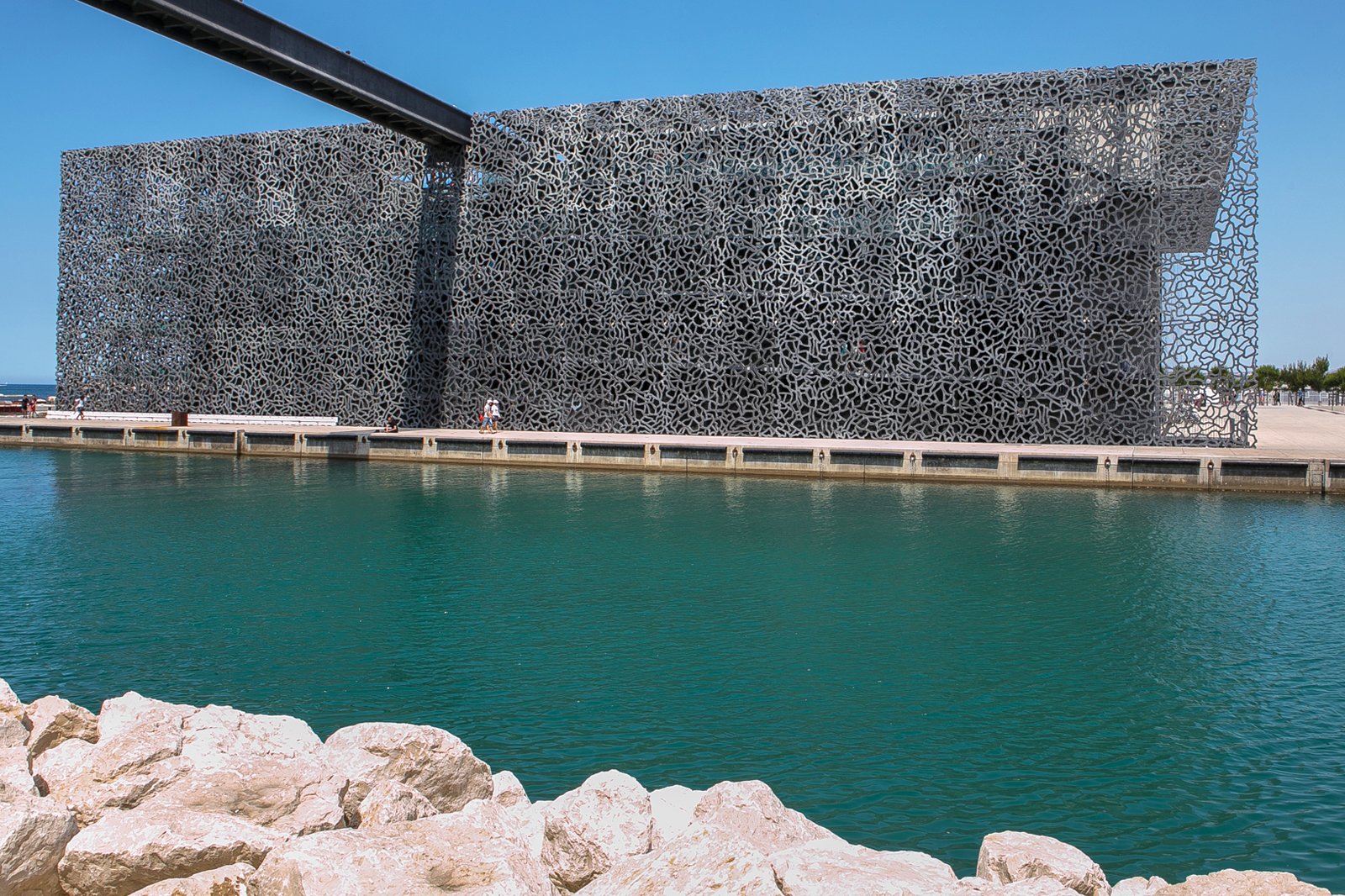 Settled in a complex that links the bygone Fort Saint-Jean to a modern cubic building just north of the Old Port, the aptly named Museum of European and Mediterranean Civilisations takes you for a journey through the rich history of the region. The entrance to Fort Saint-Jean is free, but it costs about €9.50 to get into the exhibition area (although it's free on the first Sunday of each month). Do not miss the views of the city from the rooftop restaurant.
Location: 7 Promenade Robert Laffont, 13002 Marseille, France
Open: Wednesday – Monday from 11 am to 7 pm (closed on Tuesdays)
3
Explore the fake zoo at Park Longchamp
Check out a quirky yet stunning zoo in the city centre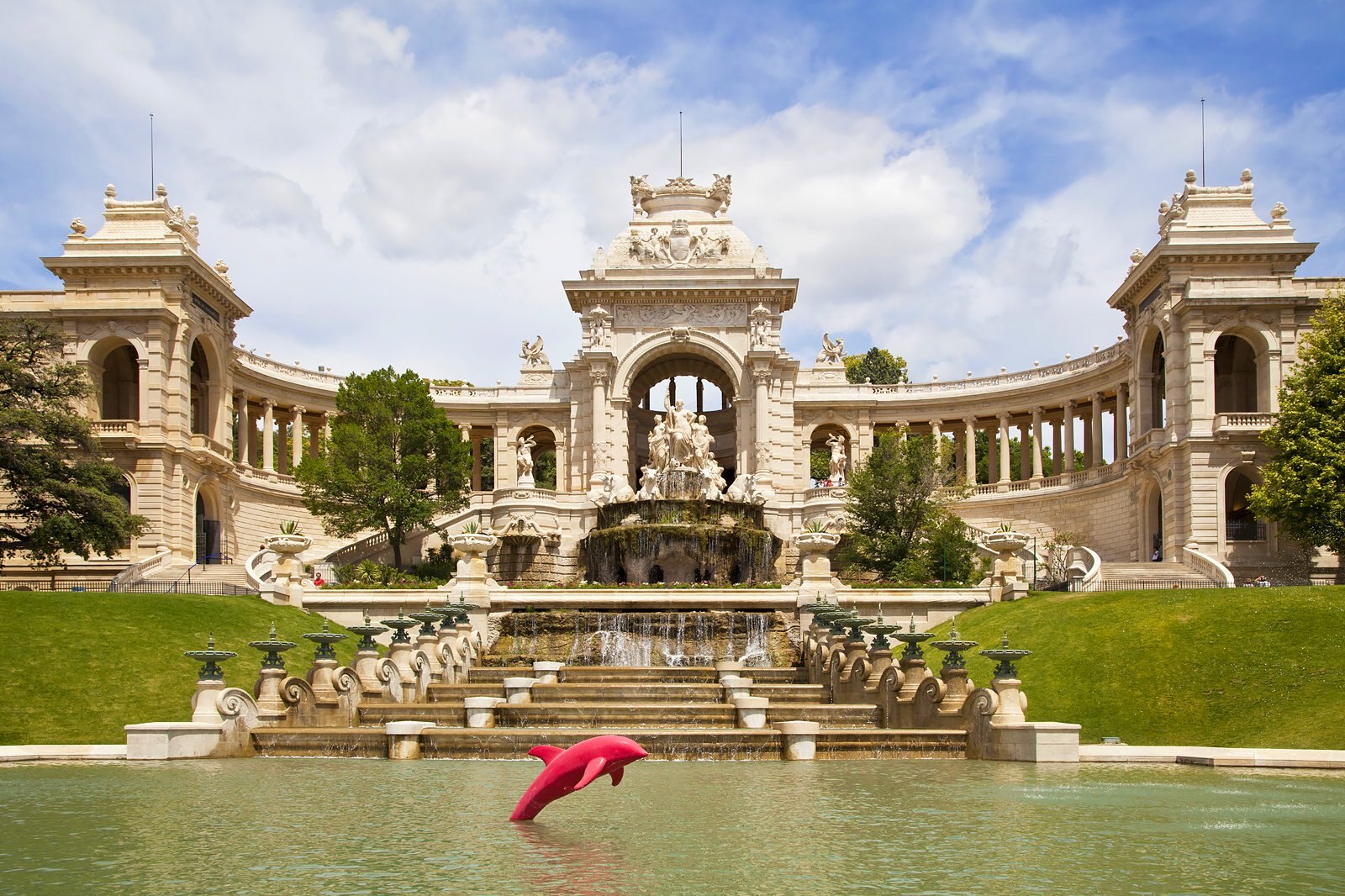 The Palais Longchamp is a stunning 19th-century edifice in the centre of Marseille. Listed as a Historic Monument, it hosts 2 museums and an elaborated fountain. Its large park features splendid gardens and the picturesque buildings of a former zoo, which closed in 1987. Renamed the Funny Zoo, colourful cement animals have replaced the live animals in the cages. It's now a popular place for a stroll with the family.
Location: Boulevard Jardin Zoologique, 13004 Marseille, France
Open: Daily from 8 am to 5.15 pm (open till 7.45 pm in summer)
4
Search for Cézanne's painting spots in L'Estaque
Wander in a quaint district of Marseille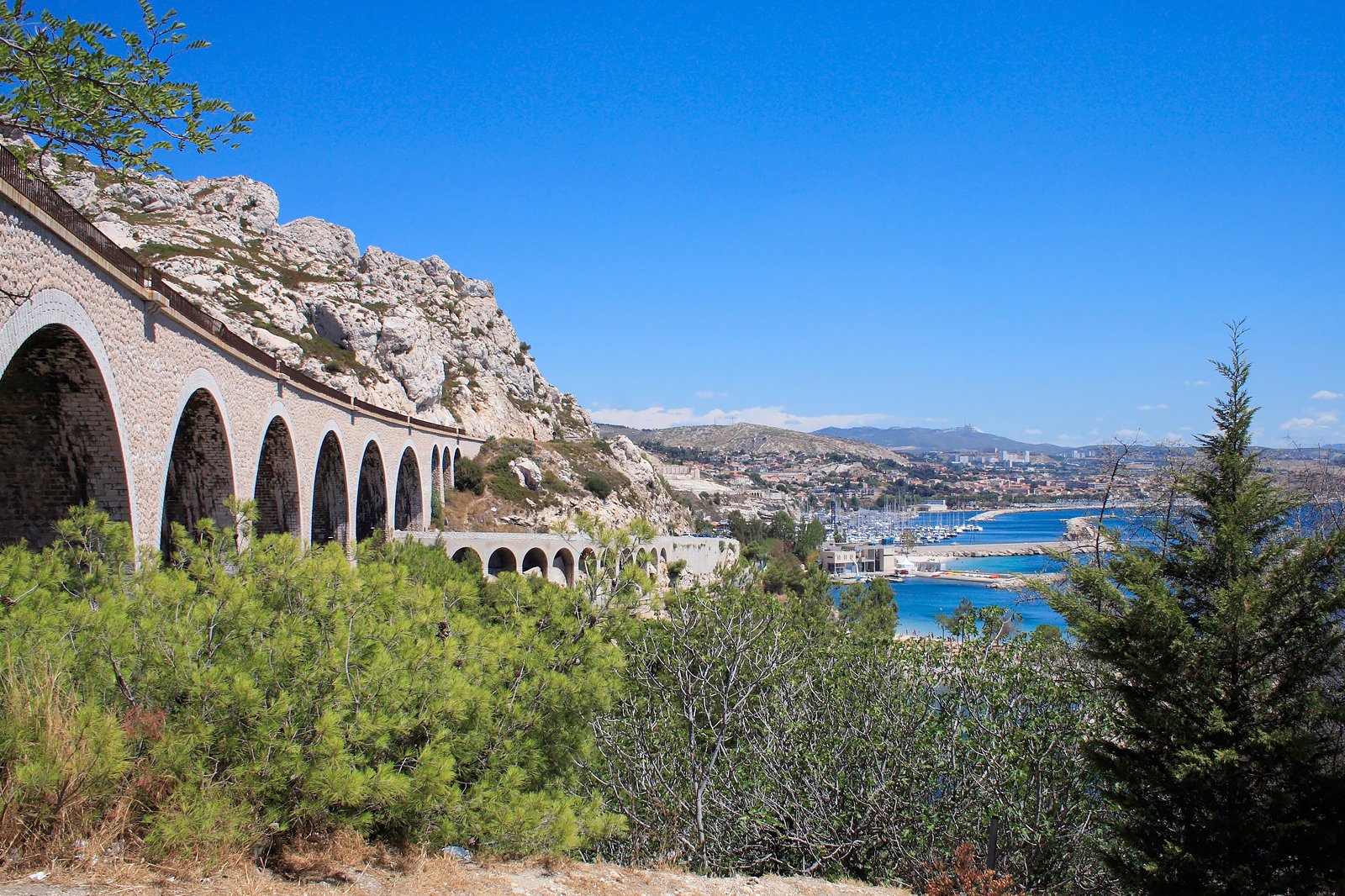 L'Estaque is a village that has become a neighbourhood of Marseille, 9 km north of the Old Port. With a nice range of colours, from red rooftops to green vegetation to ochre hills to turquoise blue sea, it attracted many talented early-20th-century impressionist painters, including one of the most famed of them all: Paul Cézanne. Searching for Cézanne's painting spots in L'Estaque will help you explore this quaint district of Marseille.
Location: L'Estaque, 13016 Marseille, France
photo by ignis (CC BY-SA 3.0) modified
5
Eat for less in Le Panier district
Lunch in one of the oldest neighbourhoods of Marseille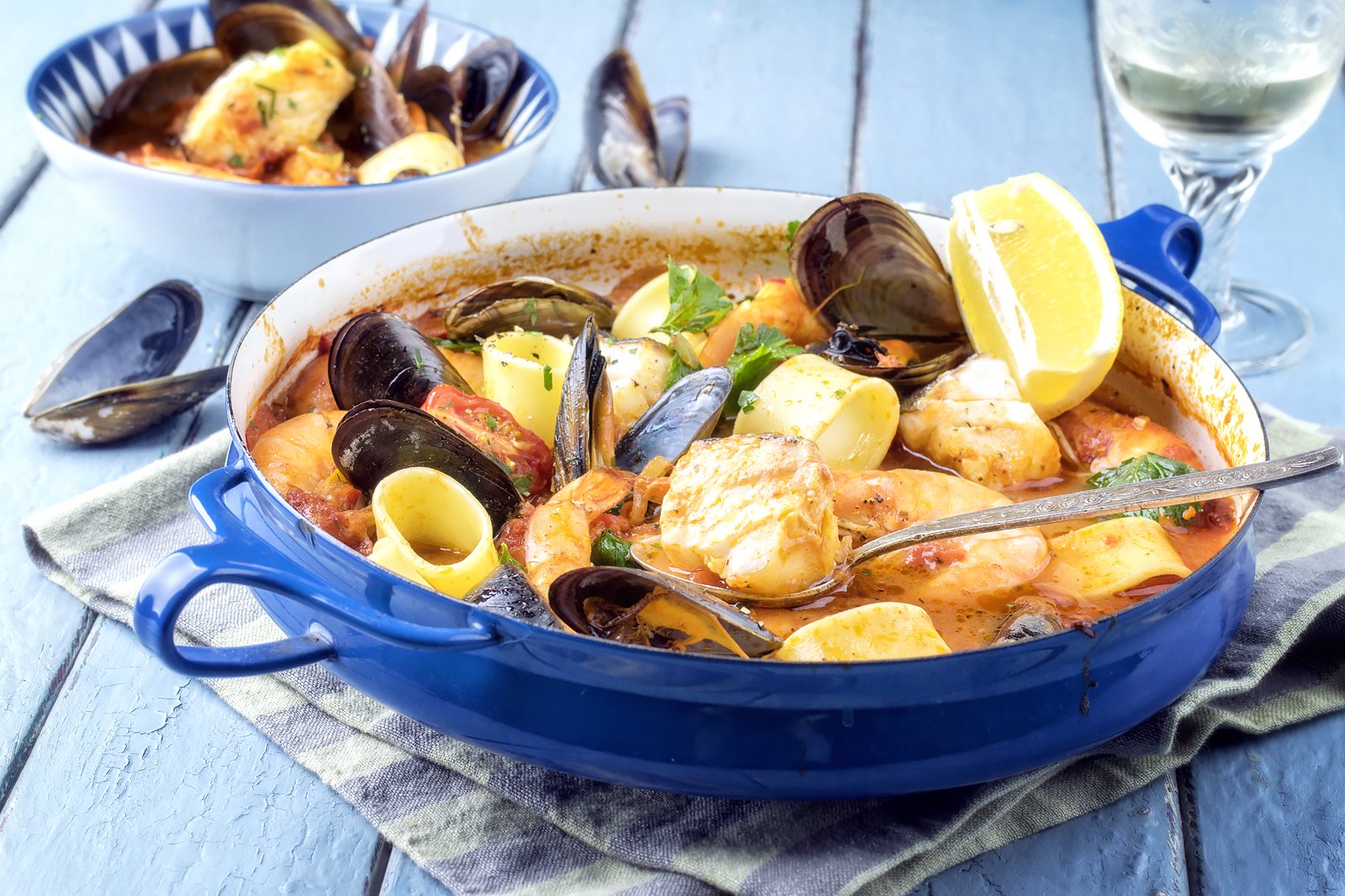 Le Panier is one of the oldest districts in Marseille, just north of the Old Port. It's a lively, multicultural neighbourhood that hosts museums and quaint boutiques. Le Panier is famed for the splendid paintings that adorn many of its walls. Here, you'll also find a good choice of affordable restaurants, such as Maison Geney on Rue Caisserie, Sur le Pouce Resto on Rue de la Joliette and Montréal Café on Rue Saint-Thomé.
Location: Le Panier, 13002 Marseille, France
6
Take in the views at the Basilica of Notre-Dame de la Garde
Pay respect to 'the Good Mother' of Marseille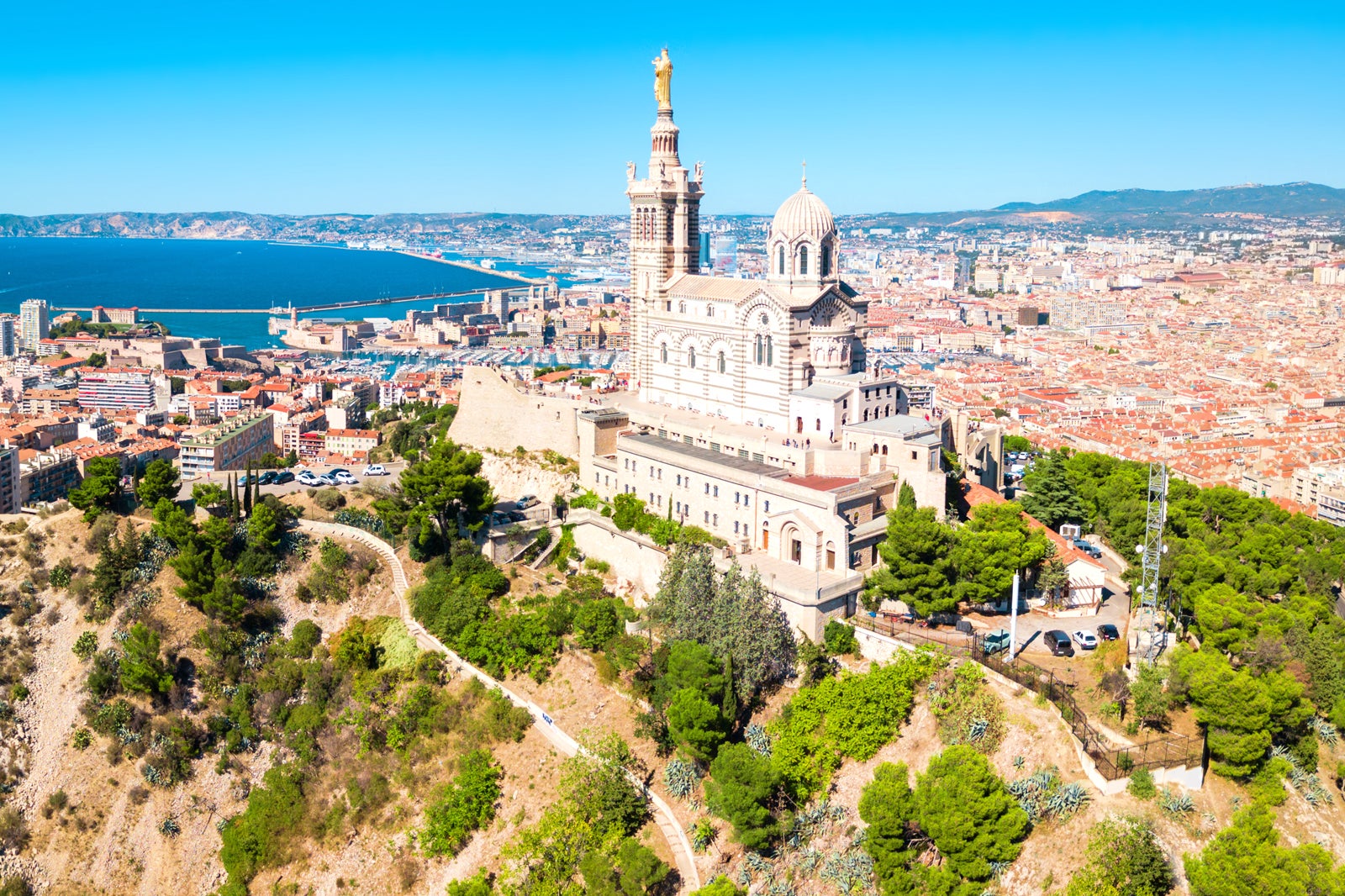 The Basilica of Notre-Dame de la Garde is the most iconic landmark in Marseille. Sat on a hill overlooking the Old Port, it's also the best view point in the city. On foot, it takes roughly around 40 minutes to reach 'La Bonne Mère' – 'the Good Mother' as it's called in Marseille – from the Old Port. You can also get up there on bus 60. Besides the breathtaking panoramic views, the interior of the basilica is worth the visit.
Location: Rue Fort du Sanctuaire, 13281 Marseille, France
Open: October – March from 7 am to 6.15 pm, April – September from 7 am to 7.15 pm
7
Go hiking in the Calanques
Challenging walks between Marseille and Cassis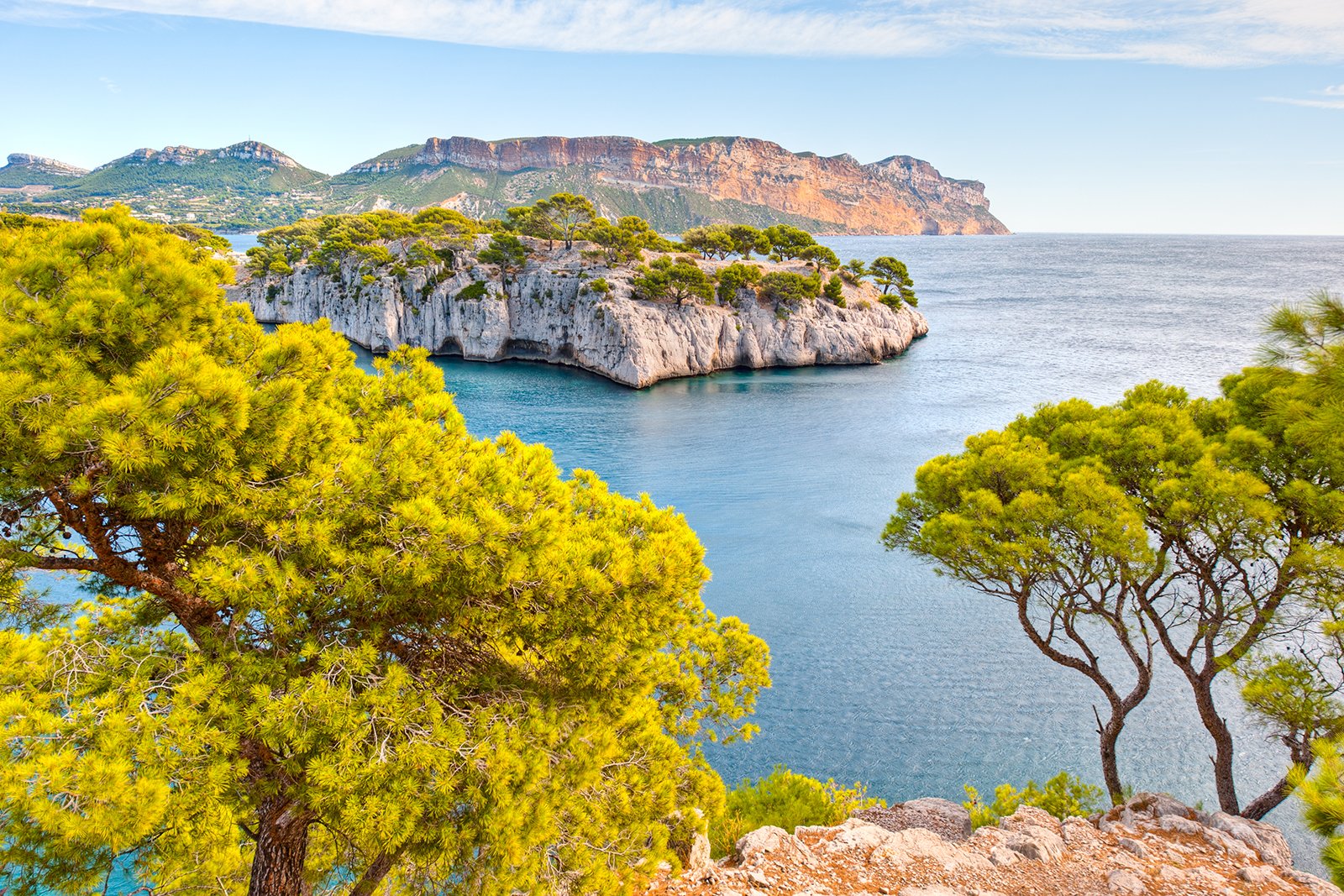 The Calanques is a National Park stretching for 16 km along the coast between Marseille and Cassis. Walking on narrow, rocky trails on the side of a limestone cliff can be challenging, but it's really worth the effort. It's obviously best to hire a guide, but you can make it by yourself with a good pair of shoes, sunscreen, water and snacks. Walking the whole track takes about 3 hours. It's best to go early in the morning. Do not forget your camera as the landscapes are spectacular.
Location: Bât A4, Parc Valad, Impasse Paradou, 13009 Marseille, France
8
Get into African culture at the Marché des Capucins
Take a stroll in a lively market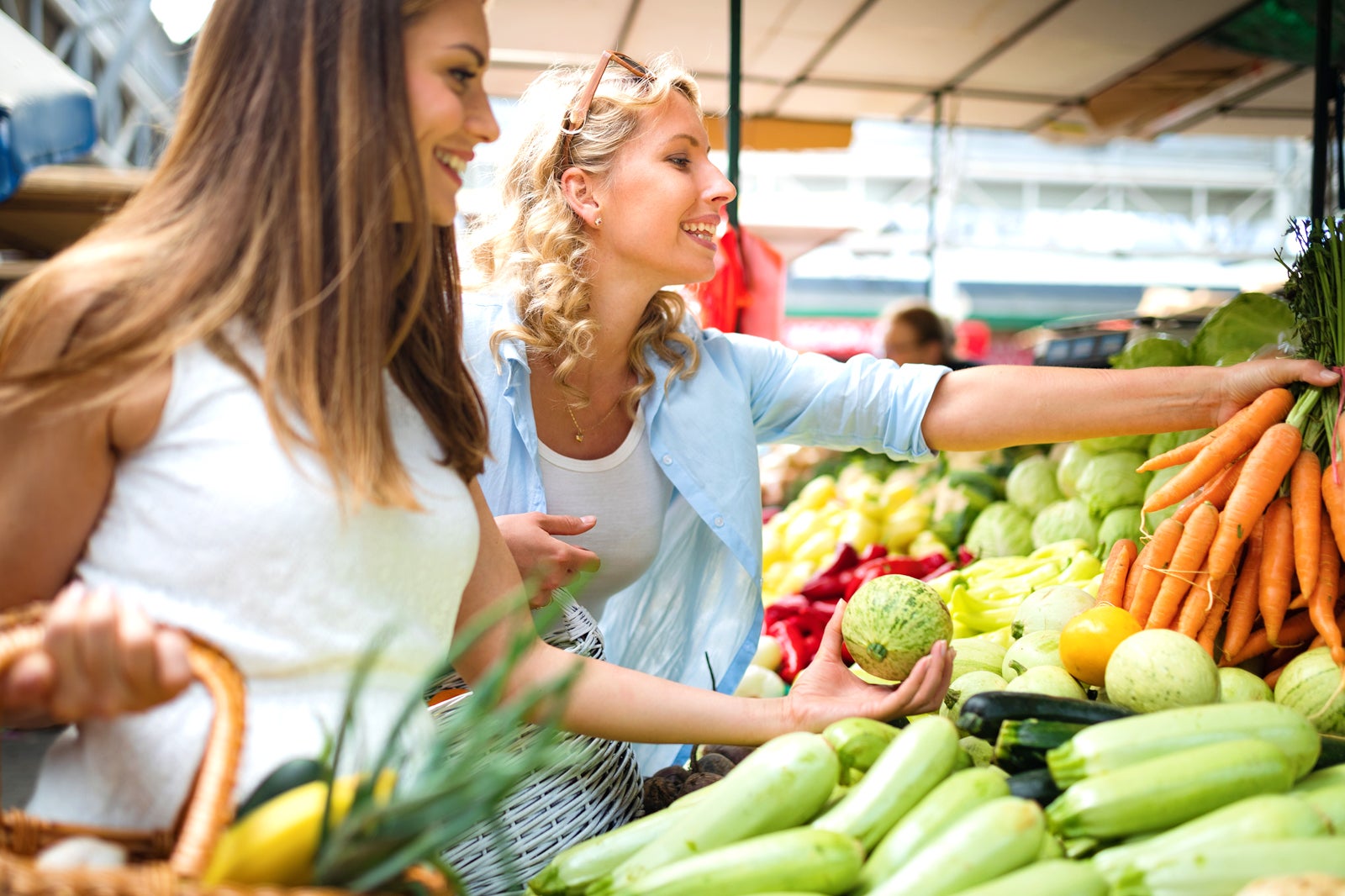 Also known as Noailles's Market, the Marché des Capucins is a farmers' market boasting the multicultural character of Marseille. Animated and noisy, the market hosts many fresh produces stalls, but also a good range of North African stands at which you can find spices, dried fruits and nuts. Freshly baked pizzas and other inexpensive street snacks can easily make your lunch, but keep your valuables safe when it gets crowded.
Location: 5 Rue du Marché des Capucins, 13001 Marseille, France
Open: Monday – Saturday from 8 am to 7 pm