Stockport Air Raid Shelters in Manchester
Discover What World War II Was Like for the People of Manchester
The Stockport Air Raid Shelters are an interactive experience and historical landmark that lets visitors discover what life was like during World War II in Britain. You can embark on guided tours that show off the shelters and offer stories of local people who lived through the war.
Anyone interested in history will be fascinated by these shelters and what they meant for the people of Britain during the war. It takes about 30 minutes to an hour to get through all the tunnels, but if you want to hear the stories of survivors, you can spend from 2 to 3 hours here.
Stockport Air Raid Shelters in Manchester - one of the highlights of 10 Best Things to Do in Stockport and 10 Best Museums and Galleries in Manchester (Read all about Manchester here)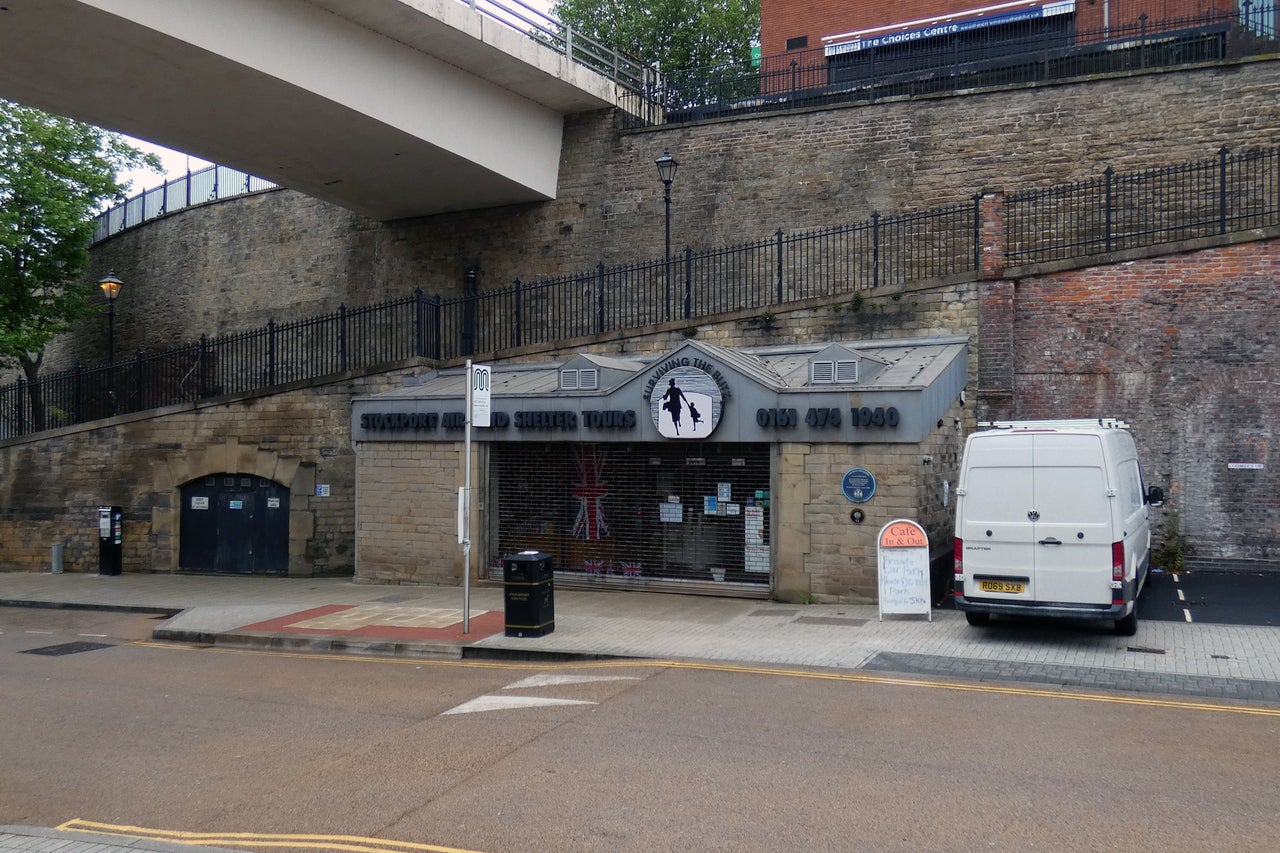 Stockport Air Raid Shelters highlights
The tunnels are the stars of the Stockport Air Raid Shelters. While they could originally hold 3,850 people, their capacity was increased to 6,500 people, which is how many they could hold during an air raid. In total, the tunnels stretch a mile throughout their entire network.
In addition to the tours available, you can hear the stories of local people who had to deal with the air raids that are absolutely fascinating and useful for putting life in perspective. Their stories are featured on numerous displays within and with the complimentary audio guide.
Good to know when visiting the Stockport Air Raid Shelters
When you visit the Stockport Air Raid Shelters, there are a few factors to keep in mind. First, you should know that there are self-guided tours and explorer tours that are guided. The guided tours are set during the evening where the guide will take you to parts of the tunnels that aren't typically accessible during the day.
Thanks to the shelters' convenient location, you'll find yourself close to quite a few other attractions. Head northwest, and you'll reach Merseyway Shopping Centre and its variety of shops. It's also important to note that the tunnels are a few miles out from the city centre.
Stockport Air Raid Shelters in Manchester
Location: 61 Chestergate, Cheshire, Stockport SK1 1NE, UK
Open: Tuesday–Friday from 1 pm to 5 pm, Saturday from 10 am to 5 pm, Sunday from 11 am to 5 pm (closed on Mondays). Evening guided tours begin at 7 pm on the second Wednesday of the month
Phone: +44 (0)1614 741940
Back to top