Where to Stay in Agra - Elegant Resorts near the Taj Mahal to City Center Hotels
Where to Stay in Agra - Elegant Resorts near the Taj Mahal to City Center Hotels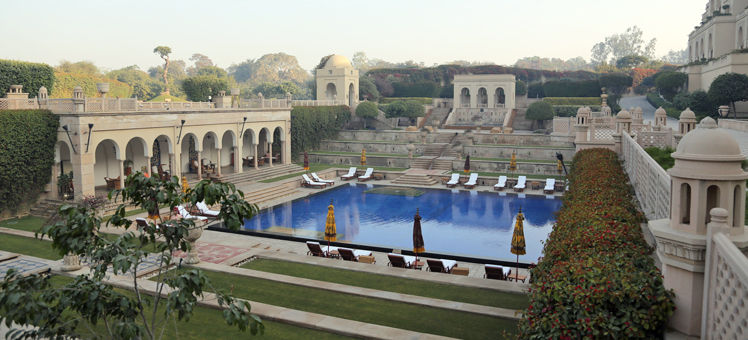 Agra takes pride in its fascinating history and its association with the iconic Taj Mahal. The city's accommodation options include world-class resort hotels offering lavish spa treatments, but there's something for every budget. If you're looking for all the comforts of home without a high price tag, you'll find that in Agra, too.
Staying centrally in Agra leaves you well-placed for visiting Mughal-era sights, while also being close to the hustle and bustle of exciting markets. Sadar Bazaar is the city's main shopping hub, offering street food, restaurants, and plenty of shops open well into the night. It's the place to buy everything from handicrafts to handmade leather sandals. This area of the city comes alive at night with locals and tourists wandering around, so it's a great time to explore.
In the city centre, you can stay in hotels with an interesting history of their own. But don't let that fool you: modern amenities still take top priority. Swanky rooms and high-end service in regal surroundings can be found in this area's hotels and resorts. Features include luxe swimming pools and decorative antiques.
If visiting the Taj Mahal is your focus while in Agra, staying nearby is an excellent choice. Imagine being able to walk back to your room after viewing the monument in pale evening moonlight. You'll still be close to the city centre for easy access to shops and restaurants, too. Rooms with a Taj view are available, so you can even gaze at the marble mausoleum from the privacy of your own accommodation.
It's no surprise that there's plenty of luxury accommodation to be found close to one of the world's most elegant buildings. Hotel amenities include world-class spa services, Ayurveda treatments, and azure swimming pools. There are still options to suit most budgets though, from midrange resorts and hotels to a cozy bed and breakfast.
The walled city of Fatehpur Sikri, built in the 16th century, is 37 km from the centre of Agra. Wandering around these well-preserved Mughal buildings is an experience you won't want to miss. Given the scale of the imperial complex, it's difficult to see everything in a single day, but staying nearby will make revisiting a breeze. You can hire official guides who will share stories of Akbar the Great's palatial complex and the legends of his 9 courtiers, known as the 9 jewels or navaratnas.
There are comfortable hotel options near Fatehpur Sikri, with modern amenities and restaurants so you won't have to head into the city for dinner. You'll be able to book a comfortable room with double beds and air conditioning, while hotel bars are a great place to unwind with a cocktail or a cold beer after a long day sightseeing.
Discover
Find your perfect holiday in Agra
From 270 hotels.