Where to Stay in Norwich - From Cozy Pubs to Handsome Townhouse Hotels
Where to Stay in Norwich - From Cozy Pubs to Handsome Townhouse Hotels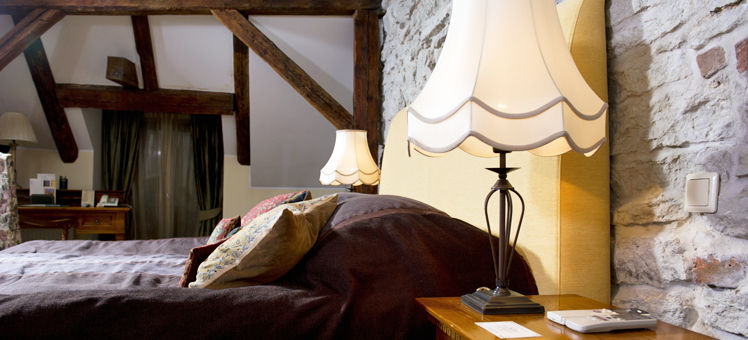 In and around Norwich you'll find boutique townhouse hotels, country resorts, and contemporary-styled B&Bs. Many are housed in splendid heritage buildings such as old manor houses or ancient inns. Functional and modern chain hotels are found near the station and close to the airport. And lodgings in the city centre might offer impressive views of the Cathedral spire and Castle battlements from your bedroom window.
City centre and Norwich Lanes
Proximity to all the historic sights, eclectic restaurants, cultural venues, and quaint shops make Norwich Lanes the place to be. You'll never be more than 15 minutes' walk from any of the city's main attractions, and it's always an easy stroll to a restaurant or café offering seasonal local fare. The beautiful grounds of the Castle are also within easy reach.
Places to stay in Norwich's centre include boutique B&Bs, Georgian townhouses, and family-run hotels or pubs. The narrow streets of the old city mean parking can be tight, but that's compensated for by having the main sights close at hand. Some hotels have individually designed rooms, and many offer excellent bistro-style meals as well as free breakfasts.
Cathedral quarter and Tombland
Tombland is a great spot for vibrant pubs, bars and restaurants. It's also close to the riverbank, which is the perfect setting for a tranquil walk after a lively night out. The area is also perfect for immersing yourself in the serene atmosphere of the Cathedral Close and exploring cobbled streets like Elm Hill. This part of town is still just a short walk to Norwich Market and the Lanes, as well as many cultural centres and events.
There's a wide variety of attractive accommodation around Tombland and the Cathedral, ranging from townhouse B&Bs to serviced aparthotels in listed buildings with light, contemporary furnishings and plenty of space. There are also some traditional inns and historic hotels, with beamed ceilings, old-fashioned bars, and views of the Cathedral tower.
Riverside and railway station
Located just southeast of the city centre, the area around the railway station is a short walk from the Castle, Cathedral, market, and shopping malls. It's also close to the Riverside entertainment complex, where you can unwind at a bar, see a film at the cinema, or bowl some frames at the bowling alley. You'll be right next to Carrow Road football stadium, too, and a ten-minute drive from Whitlingham Country Park, a huge green space on the edge of Norwich which marks the start of the Norfolk Broads.
Around the station you'll find some mid-range, functional hotels which offer comfortable, well-equipped rooms and are good value for families on a budget. North of the River Yare, near Whitlingham Park, there are a few attractive small guesthouses offering rooms and dining. There's also a good selection of B&Bs, providing simple rooms, often in family homes.
Search for Riverside and railway station hotels
City fringes
Norwich is a compact city, and staying on its fringes still allows you easy access to the central sights. On the northern edge of town you'll be close to the airport and a 30-minute drive from the ancient market town of Aylsham. The eastern side of the city is well placed for access to the Norfolk Broads and the coast. Near the university campus, the Golden Triangle has a lively pub scene and some spacious, manicured parks. A comprehensive local bus network and park-and-ride facilities make travel to the city centre a breeze.
On the northern edges of Norwich, some large chain hotels offer reliable accommodation along with extras such as indoor pools, gyms, and on-site dining and bars. If you're after something more intimate, there are a number of imposing country houses in the area which have been converted into upmarket hotels. Some of these have pretty gardens and excellent restaurants, as well as plenty of character.