Where to Stay in Lonavala - From Peaceful Resorts to Friendly Hotels
Where to Stay in Lonavala - From Peaceful Resorts to Friendly Hotels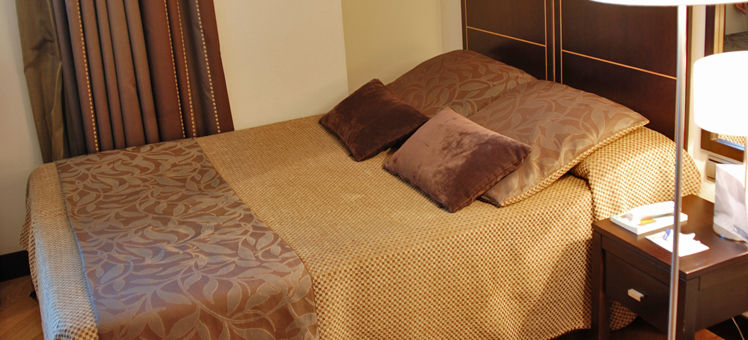 Lonavala is a prized getaway destination for residents of nearby Mumbai and Pune, who mingle there with visitors from around the world. The town caters to travellers in search of something special, which is why so many of its holiday villas and resort hotels offer stunning views combined with excellent services. The Indian saying "Guest is God" illustrates the importance locals place on warmth and hospitality.
To really soak up everything the town has to offer, staying right in the heart of Lonavala is ideal. Whether an exotic villa, a luxury resort, or simply a traditional hotel, most places offer inspiring views of the surrounding countryside. Farther afield, unique eco-resorts are perfect for nature fans who want to unwind in style and comfort after a long day of outdoor activities.
If you've ever dreamed of staying in a tree house high above the forest floor, here's your chance. There's an eco-friendly resort that's completely off grid, a 30-minute drive from Lonavala. More conventional resorts are great options, too, placing you within walking distance of local attractions. Expect magnificent views of Rajmachi Fort, Valvan Reservoir, and the surrounding hillsides.
A 4 km trek or drive from Lonavala, Khandala hill station is a popular hiking destination. Its proximity to Lonavala makes it easy to incorporate into your travel itinerary, with caves, lakes, and cliffs providing plenty of enjoyment for nature lovers. The peak of Duke's Nose offers expansive views of the surrounding area, making it worth the trip alone.
At local resorts you can experience India's famous hospitality, plus unrivalled views of Khandala's gorgeous backcountry. Hotels have swimming pools for cooling off during hotter weather. Or you can chose to stay on 5 acres of land along Khandala's hillside, surrounded by majestic palm trees and a lagoon with its own waterfall.
Discover
Find your perfect holiday in Lonavala
From 120 hotels.