Where to Stay in Charlotte - From Luxury Suites to Economical Family Rooms
Where to Stay in Charlotte - From Luxury Suites to Economical Family Rooms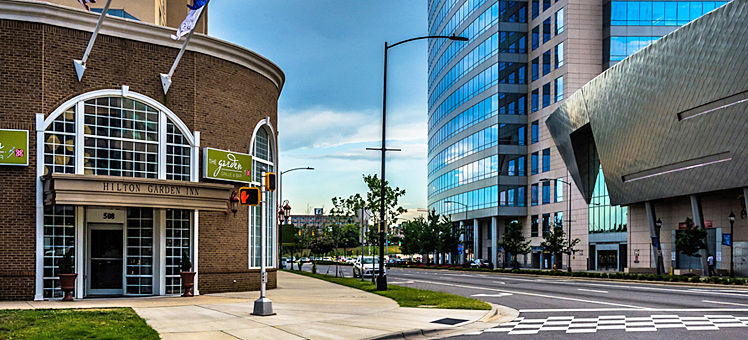 Charlotte is a sprawling city, and it's easy to find accommodation of any kind. You might want to be in close range of the airport, or maybe you'd prefer to stay at a family-friendly hotel with breakfast. Whatever your lodging requirements, and how near to the Uptown action you want to be, there's a place for you to call home away from home in North Carolina's "Queen City."
centre City encompasses much of the bustling Uptown area and is within walking distance of attractions like the Mint Museum and Hornets games at the Time Warner Cable Arena. This neighbourhood has many dining and shopping options that range from upscale to artisan. centre City is about 6 miles from the airport, and you can hire a shuttle, rent a car, or ask the hotel's concierge to find you a taxi when arriving or departing.
In Charlotte centre City you can choose from luxury suites with skyline views, lounges, spas, and limo service. You'll also be able to find something a bit more laid-back in this neighbourhood. If you're looking for breakfast options, WiFi, a fitness centre, or a pool, you'll have no problem locating a hotel that meets all your requirements.
travellers searching for a suburban vibe should consider Matthews. This smaller city is about 1.5 miles from Charlotte, putting you in easy reach of it by car. Matthews is also a 30-minute drive from the Charlotte Motor Speedway - you'll want to estimate longer travel time on race days. You'll find several local eateries in Matthews, ranging from Lebanese to Polish to pizza. You can reach the airport in 35 minutes by car.
Hotels in Matthews offer economical accommodation. Most of them are no-frills, but you'll also have the option of staying in a historic manor with barbecue grills and bike rentals. Some hotels have indoor or outdoor pools and fitness rooms, while others provide free breakfast and WiFi.
Ballantyne is an upscale neighbourhood in Charlotte with several locally owned boutiques and easy access to the city centre. You'll find many dining options here, and you can enjoy cuisine from a different country each night of your stay. The Golf Club at Ballantyne is Audubon-certified, and the neighbourhood is about 13 miles from the airport.
Ballantyne spans the gap between luxury and economy when it comes to accommodation. Several of the hotels in this neighbourhood have indoor or outdoor pools, while some have free WiFi and breakfast. If you're looking to treat yourself, there are options with pool bars, on-site golf courses, and limo service.