Shopping in Plymouth - From Old-World Boutiques to Upscale Malls
Shopping in Plymouth - From Old-World Boutiques to Upscale Malls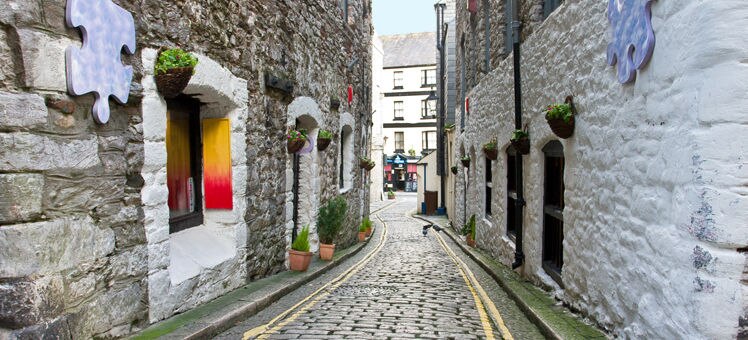 Plymouth shopping offers variety - not only in terms of products, but also in terms of the experience. Shopping in the Barbican is like stepping back in time, while the city centre is slick and modern. The West End and Hyde Park give you 2 completely different takes on local shopping. Drake Circus mall offers great selections with the bonus of indoor comfort.
The Barbican
The Barbican brings old-world tradition to the shopping experience. Its 17th-century buildings and narrow, cobblestone streets remind you that shopkeepers have been trading their goods here for centuries. Here, shopping isn't just a pastime - it's part of history. Browse unique handicrafts at The House that Jack Built, or hunt for antiques and jewelry at 27 New Street Courtyard. Later, you can enjoy a cream tea in a café, sip a pint of beer in a local pub, and dine while looking out over the harbor.
The revitalized city centre
Plymouth was heavily damaged during World War II, especially this area in the centre of town. In the intervening decades, Plymouth's city centre has become a new, modern district with award-winning postwar architecture. Now, having added pedestrianized streets, the city centre offers a well-rounded shopping experience - from trendy womenswear and accessories at Internacionale to skinny jeans, hoodies, and more at Blue Banana.
Drake Circus
Located in the middle of the city centre, Drake Circus offers all the shopping you need under one roof. With name-brand stores like Marks & Spencer, Hotel Chocolat, H&M, Build-A-Bear, and Waterstones, along with a wide selection of food outlets, this fully indoor mall offers both variety and comfort. Even Drake Circus's toilets are award winning, and there are excellent facilities for disabled customers.
The West End
Plymouth's West End has a traditional vibe. If you like shopping with the locals, this is the place to be. Just west of Drake Circus, on Cornwall Street, you'll find a group of shops owned and run by local craftsmen and women who have been creating goods in this area for generations. At the centre of all this is Plymouth City Market, where you can browse over 200 separate stalls, each with its own specialty, from fresh fish, meats and produce, to handmade pottery, trinkets, and wares.
Hyde Park Village
If you're looking for a more independent, trendy boutique style of shopping experience, head up to the north end of town near Plymouth University. centreed on Hyde Park Road is Hyde Park Village, a charming residential area with a growing cluster of independent shops selling one-of-a-kind jewelry, collectables, and home accessories.
Discover
Find your perfect holiday in Plymouth
From 160 hotels.