What to See and Do in Plymouth - Shopping, Museums, Cruises, and Hikes
What to See and Do in Plymouth - Shopping, Museums, Cruises, and Hikes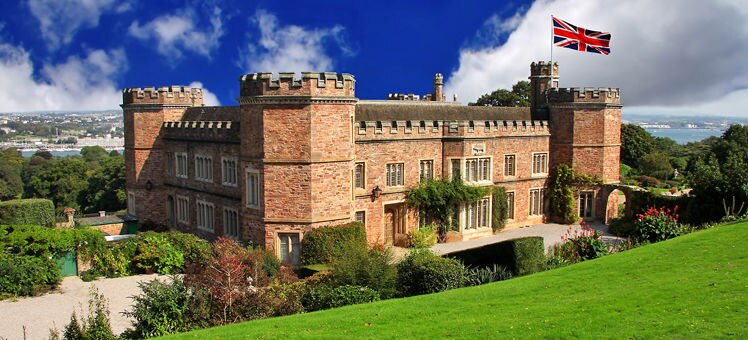 You don't have to be a history buff to enjoy Plymouth, but if you are, you'll find history everywhere you turn. If you're looking for more up-to-date attractions, don't worry - the city has those too. From high-end shopping, to world-class dining, to the simple pleasures of nature and the sea, you'll find it all in Plymouth.
A walk through history
One of the quickest ways to get to know Plymouth and its history is to put on a pair of walking shoes and start strolling. The 2-hour Plymouth Hoe Front and City Centre walk takes you past major points of interest. Along with venues like museums and the aquarium, you'll also pass distilleries, inns, churches, halls, and memorials that all speak to Plymouth's key role in England's history over thousands of years.
Harbor cruises and excursions
A wide variety of boat excursions are available, from 1-hour cruises, to day-trips to the Cornish villages of Cawsand and Kingsand (summer only). A popular excursion is the short ferry ride across the mouth of the River Tamar to Mount Edgcumbe House and Country Park. The former home of the Earls of Mount Edgcumbe, this majestic house was constructed in the 1500s and rebuilt after World War II. The surrounding park and formal gardens are open year-round.
The National Marine Aquarium
If you're more interested in what's under the sea, don't miss the National Marine Aquarium, the largest in Britain. There are all kinds of ocean inhabitants to see and learn about, from sharks to sea turtles. The aquarium's mission is to "drive marine conservation through engagement." A visit here will help you and your family appreciate both the wonder and fragility of the vast ecosystems and abundant wildlife that live beneath the ocean waves.
National Marine Aquarium, Rope Walk, Coxside, Plymouth PL4 0LF; Tel: +44 844 893 7938; Website: National Marine Aquarium
Art and shopping, rain or shine
Plymouth's city centre boasts some of the most noteworthy 20th-century architecture in England. It's also a buzzing hub of fine dining and designer shopping. At the landmark Drake Circus mall, all your shopping can happen indoors. Another all-weather treat is the Plymouth City Museum and Art Gallery. With 9 permanent galleries and 2 spaces for temporary exhibits, the museum offers a great way to pass the day, and even has scheduled games and activities for the young ones - including a game they can play on a smartphone.
Discover
Find your perfect holiday in Plymouth
From 160 hotels.