A Guide to Plymouth - a Port City Steeped in Nautical History and Contemporary Culture
A Guide to Plymouth - a Port City Steeped in Nautical History and Contemporary Culture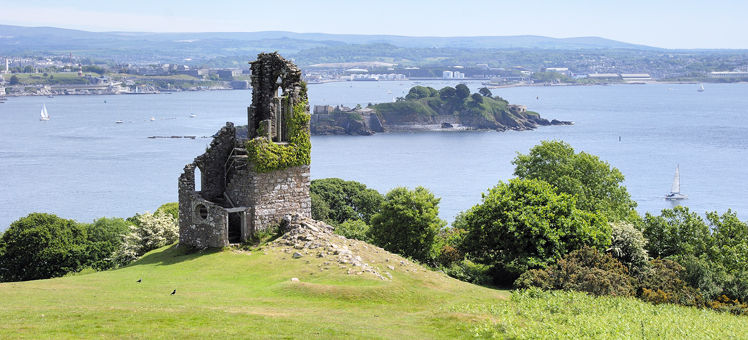 On the southwestern tip of England, about 240 miles from London, Plymouth is one of the UK's oldest and most important ports. Its rich history, combined with the presence of Plymouth University, gives the city a veritable pirate's treasure trove of attractions, from contemporary art galleries to the famous Mayflower Steps - the place from which the Pilgrim Fathers set sail for North America.
Old World shops and spirits
Nowhere in Plymouth is old and new blended so harmoniously as at the Barbican. This vibrant shopping district boasts over 200 heritage buildings. Many date back to the Tudor era and now house antiques stores, galleries, boutiques, and cafés. On the Barbican's cobbled streets you'll also discover Black Friars Distillery, home of world-renowned Plymouth Gin since 1793. Adults can tour this former monastery, which dates back to the early 1400s. Among other interesting facts, you'll discover that the very first recipe for a dry martini, published in 1904, called specifically for Plymouth Gin.
Black Friars Distillery, 60 Southside Street, Plymouth PL1 2LQ; Tel: +44 1752 665292; Website: Black Friars Distillery
Waterfront history and dining
Near the Barbican is Plymouth's top waterfront destination, Sutton Harbour. For a little history free of charge, visit the Mayflower Steps, where the Pilgrim Fathers set sail for a new life in North America in 1620. Want to know more? Tour the Mayflower Museum, where interactive panels take you through the incredible histories of merchant families, wartime battles, and harrowing voyages of discovery to the New World. After working up an appetite, you can enjoy the harbor's eclectic dining scene, which includes Greek, Turkish, Japanese, Chinese, Thai, Indian, Mexican, and British restaurants.
Royal William Yard
Built in the early 1800s as a provisions site for the Royal Navy, Royal William Yard is considered the largest collection of heritage-listed military buildings in Europe. Today, instead of endless barrels of rum and munitions, merchants offer shopping and fine dining in historic surroundings. Everything from casual cafés, to formal tearooms, to well-stocked wine bars are found here. The Yard is also one of Plymouth's premier arts and culture destinations, with regular events including outdoor theatre productions and open-air cinema, plus arts and crafts markets that support the 100 or so artists-in-residence.
A picnic at Plymouth Hoe
Whether for a picnic, a stunning harbor view, or a visit to historic landmarks, a stroll through Plymouth Hoe is a must. This open green is where Sir Francis Drake allegedly played bowls in 1588, before setting sail to battle the Spanish Armada. Also here is the world-famous lighthouse, Smeaton's Tower. Originally built 14 miles offshore, this iconic structure was moved here in 1880 and serves as an observation deck with views of Plymouth Sound. For a summer dip, or just a great photo, visit Tinside Lido, a 180-foot-wide art deco swimming pool.
Smeaton's Tower, The Hoe, Plymouth PL1 2NZ; Tel: +44 1752 304774; Website: Smeaton's Tower

Tinside Lido, Hoe Rd, Plymouth PL1 3DE; Tel: +44 1752 261915; Website: Tinside Lido
Discover
Find your perfect holiday in Plymouth
From 160 hotels.