From Victorian Markets to Modern Malls - Where to Shop in Belfast
From Victorian Markets to Modern Malls - Where to Shop in Belfast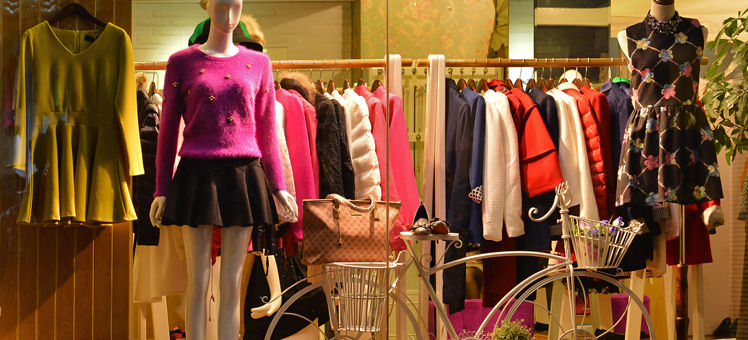 Belfast has always been a shopping destination, with day-trippers and weekend-breakers coming from across Ireland and the UK for fresh local produce and the latest fashions. The best-known Belfast markets have been around for centuries, while the revival of the city centre has seen trendy new boutiques and craft shops open on some of its oldest streets.
Malls and shopping centres
Top UK high-street shops and department stores like House of Fraser are gathered under one roof at Victoria Square. That domed roof is a popular attraction in itself, with calming views of the Mourne Mountains when you need a break from browsing and spending. There's even a free hourly dome tour with in-house guide Gerry, who can point out nearby city centre landmarks like the Albert Clock. For low-cost, high-end labels, it's less than 30 minutes' drive south to OUTLET Village Banbridge. Discounts on Nike, Gap, and other major brands can be as generous as 70 percent.
Victoria Square, 1 Victoria Square, Belfast BT1 4QG; Tel: +44 289 032 2277; Website: Victoria Square

OUTLET Village Banbridge, Outlet Park, Banbridge BT32 4LF; Tel: +44 284 062 5151; Website: OUTLET Village Banbridge
Belfast's famous street markets
Local goods have been sold on the site of St. George's Market since the early 17th century. The current structure is an elegant Victorian arcade that fills with bargain hunters every weekend. The fish section alone is a major draw, selling everything from oysters to Atlantic shark. But from Friday to Sunday, you'll also find arts, crafts, and antiques plied by friendly traders. Live jazz bands and flamenco dancers entertain you while you browse. Folktown Market is a more recent development in a historic corner of the city centre, where master butchers, cheesemakers, and other local artisans sell their wares.
St. George's Market, 12-20 East Bridge Street, Belfast BT1 3NQ; Tel: +44 289 043 5704; Website: St. George's Market

Folktown Market, Bank Square, Bank Street, Belfast BT1 1HL; Tel: +44 289 024 6609; Website: Folktown Market
Souvenirs of Ireland and Ulster
The strong craft traditions of Belfast, the surrounding province of Ulster, and Northern Ireland in general make for gifts that last a lifetime. Native knitwear, for example, is world-famous for comfort and durability. You can pick up jumpers, scarves, and other woolens at the Wicker Man Irish craft shop. There's an in-store exhibition area where local artists show and sell their work. Visitors with Irish or Scottish roots will find their surname on the database at Essey Musical & Kilts. Even if you don't have a traditional clan tartan, you can still have a handwoven kilt made to your liking.
The Wicker Man, 44-46 High Street, Belfast BT1 2BE; Tel: +44 289 024 3550; Website: The Wicker Man

Essey Musical & Kilts, 87 Castlereagh Rd, Belfast BT5 5FE; Tel: +44 289 045 6177; Website: Essey Musical & Kilts
Bespoke designs and cool boutiques
More and more independent clothing and jewelry designers are setting up shop in central Belfast these days, though some have been around for years. Tamsin Blackbourn sells womenswear and accessories made by hand at her in-store workshop or in her sewing studio in County Derry. In the suburb of Holywood, Red Ruby Rouge stocks pieces by local designers and imports from exclusive American labels that you won't find anywhere else.
Tamsin Blackbourn, 54 Upper Arthur Street, Belfast BT1 4GJ; Tel: +44 289 024 3079; Website: Tamsin Blackbourn

Red Ruby Rouge, 120 High Street, Holywood BT18 9HW; Tel: +44 289 042 7818; Website: Red Ruby Rouge
Discover
Find your perfect holiday in Belfast
From 290 hotels.