What to See and Do in Charlotte, from Old World to New
What to See and Do in Charlotte, from Old World to New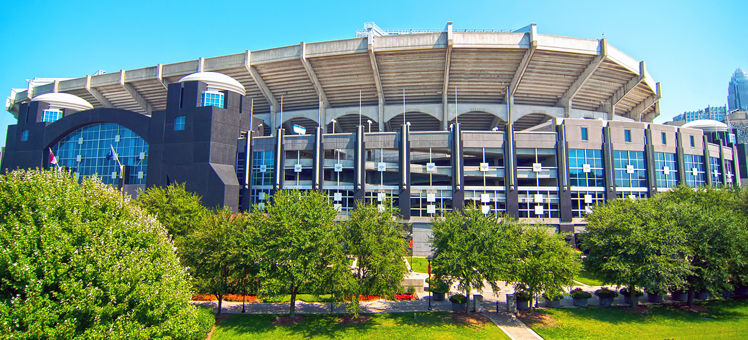 A financial powerhouse, Charlotte traditionally shuttered its doors when the banks closed at night. But times change, and the city is now embracing a vibrant nightlife. Uptown is the epicentre of recent developments, offering new restaurants, nightclubs, and cultural centres. Historic Charlotte lives on in the city's venerable churches and stately manors, like those along the winding roads in the scenic neighbourhood of Myers Park.
Culture and sports in Uptown
Also known as centre City, Uptown is Charlotte's most dynamic neighbourhood, packed with exciting attractions. Culture lovers will want to visit the various institutions that comprise the Levine centre for the Arts - namely, Knight theatre, Bechtler Museum of Modern Art, Harvey B. Gantt centre for African-American Arts and Culture, and Mint Museum of Craft and Design. Sports enthusiasts will love visiting the NASCAR Hall of Fame, or catching a game at Bank of America Stadium and BB&T Ballpark.
Vibrant South End
Just south of Uptown is the historic neighbourhood of South End. It sprung into life when the railways reached Charlotte in the 1850s and is now a popular destination for the younger crowd. Here, you'll discover old textile factories that have been transformed into lofts, restaurants, and microbreweries. This quirky, artsy side of town also hosts South End Gallery Crawl, Food Truck Friday, and South End Jazz Series. South End is also packed with galleries such as Charlotte Art League, and fashion-forward haunts like Black Sheep Skate Shop and Blush Fashion.
Charlotte Art League, 1517 Camden Road, Charlotte 28203; Tel: +1 704 376 2787; Website: Charlotte Art League

Black Sheep Skate Shop, 1504 Camden Road, Charlotte 28203; Tel: +1 704 333 1423; Website: Black Sheep Skate Shop
Charlotte's best parks
Once just a sprawling cotton field but now one of Charlotte's most prestigious neighbourhoods, Myers Park boasts elegant homes and emerald-green tree canopies - perfect for a scenic drive through the city. If you enjoy the outdoors, Freedom Park offers a variety of trails and sports facilities, all centreed around a 7-acre lake. In summer you can enjoy family-friendly activities here, like free movie screenings and musical performances. In September, the park hosts a 5-day festival that's rated one of the top events by the Southeast Tourism Society.
Freedom Park, 1900 East Blvd., Charlotte 28203; Tel: +1 704 432 4280; Website: Freedom Park
Bringing American history to life
History buffs can take advantage of Charlotte's proximity to 2 of the most significant battlefields of the American War of Independence. The site of a 45-minute battle that was a turning point in the war, Cowpens is a scenic spot where visitors can enjoy a picnic and listen to intriguing stories of life and death told by keen park rangers. The Battle of Kings Mountain, fought in 1780, saw another notable American victory. This park artfully merges history and nature with a comprehensive museum and a hiking trail through soaring trees.