The Quintessential City Guide to Burlington - For Outdoor-Lovers of All Ages
The Quintessential City Guide to Burlington - For Outdoor-Lovers of All Ages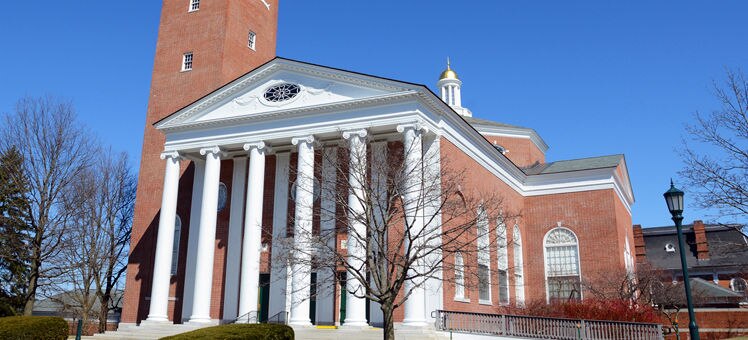 Burlington is an outdoor lover's dream. Built on a steep hill rising from the shores of Lake Champlain and overlooking both lake and mountains, Vermont's largest city combines a small-town, eco-friendly, countryside feel with a thriving food and arts culture. You walk the streets to the sound of wind and waves along the shoreline, and to the beat of other strollers in Burlington's pedestrian-only centre.
Church Street: pedestrian-powered
Church Street's several brick paved blocks draw in visitors with an eclectic collection of quirky local shops, restaurants, and bars. This is the place to come for fine dining and great burgers, upscale boutiques, and outdoor gear shops. You can easily spend an entire afternoon wandering the floors of Burlington's local Outdoor Gear Exchange alone. The side streets are also packed with iconic Vermont venues, from tiny Henry's Diner, to the 2-level Skinny Pancake crepe house.
The Outdoor Gear Exchange, 37 Church Street, Burlington, VT 05401; Tel: +1 802 860 0190; Website: The Outdoor Gear Exchange

Henry's Diner, 155 Bank Street, Burlington, VT 05401; Tel: +1 866 796 9231; Website: Henry's Diner
Music and more fun
On the streets of Burlington, on Church Street and elsewhere, you'll often encounter local artists and performers, as well as the occasional outdoor band throughout summer and fall. In the winter, while Vermont's snow keeps skiers happy, you can still find excellent bands and performing arts inside Burlington's traditional theatres; such as the Flynn centre for the Performing Arts, or other engagingly eccentric local venues. A perennial favorite is Nectar's Restaurant, where the cult rock band Phish got their start. Nectar's is still famous for nightly live music and an enduring aversion to cover charges.
The waterfront
From Church Street, it's an easy walk down the hill to Burlington's waterfront. Here you can rent a boat at the red-roofed Community Boathouse, take a tour on the "Ethan Allen II" pleasure cruise, charter a fishing boat, or wander down to the Ice House Restaurant, or any of the other excellent eateries along the shores of Lake Champlain. In winter, walk out on the ice to visit an ice fisherman, or catch a live hockey game. In summer, you can spend a day at one of 4 nearby beaches.
Burlington bike path
A great way to get away from civilization just steps from downtown is the Burlington Bike Path, also called the "Burlington Bike Way." You might rent a bike at Local Motion, or run, skate, or stroll this route stretching about 15 miles along the shore of Lake Champlain. Part of the Lake Champlain Bikeways, the path offers lake and mountain views almost the entire way. On top, it's an easy ride, almost totally flat and gentle, and appropriate for everyone; from families with young children, to older people.
Seasonal events
Both the waterfront and Church Street play host to indoor and outdoor events all year long. Summer brings sunny events like the Burlington Discover Jazz Festival every June, or the Independence Day Celebration in July. In winter, you might sip hot mulled cider as you walk along the streets at the First Night celebration, which welcomes in the New Year. Winter also sees the Burlington Winter Weekend ice sculpture contest, where sculptors gather to compete, and their work remains on-site until it melts in spring.
Discover
Find your perfect holiday in Burlington
From 50 hotels.