What to See and Do in Santa Monica - Beaches, Rides, and Fresh Eats
What to See and Do in Santa Monica - Beaches, Rides, and Fresh Eats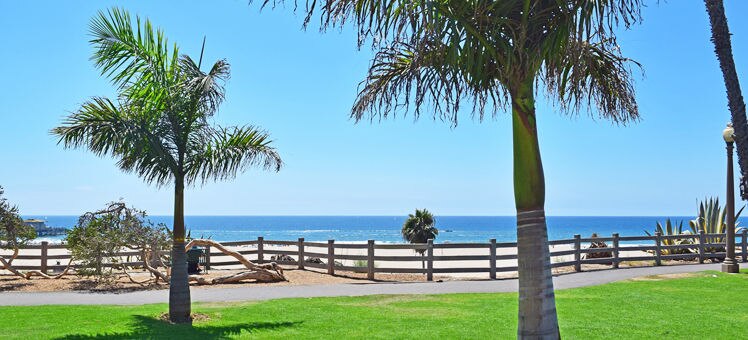 Sun, surf, and sand are likely the first things to pop into your head when you think about Santa Monica. And it's true: The spectacular coastline, with about 3 miles of beachfront, is the star attraction of this quintessential Southern California city. But oceanfront bike rides, amusement park thrills, world-class restaurants, and farm-fresh markets are also a big part of Santa Monica's appeal.
Santa Monica Beach
The epitome of the laid-back SoCal lifestyle, Santa Monica Beach is the ideal spot to spend the day soaking up the sun while feeling your stress slip away. You can swim in the clean ocean waters, then treat yourself to some beach eats like a wrap or burger from Perry's Café, where you can also rent a surfboard or bike. If you want to take in more of the scenery, hop on a bike and cruise along the 22-mile Marvin Braude Bike Trail - also known as The Strand - all the way to Torrance County Beach.
Santa Monica Pier
There's so much to do at Santa Monica Pier, don't be surprised if you find yourself going back more than once over the course of your visit. If you're travelling with children, you'll want to make a stop at the Santa Monica Pier Aquarium, where interactive marine fun includes petting a spiky sea urchin and helping feed the sea stars. Thrill-seeking kids ages 6 and over, as well as adults, can take an exhilarating class on the flying trapeze at the Trapeze School of New York. The school welcomes first-timers, even those a bit wary of heights.
Pacific Park
Pacific Park's hallmark is its giant solar-powered Ferris wheel, which rotates over the Pacific Ocean, treating you to panoramic views. Located on Santa Monica Pier, this amusement park guarantees a good time for all with a selection of classic and contemporary games and rides, from Whac-A-Mole and Tub Toss to Pacific Plunge and West Coaster, an oceanfront roller coaster. You're sure to work up an appetite, so stop by one of the many fast-food chain restaurants, or check out the food carts for gourmet pretzels, fresh-spun cotton candy, and other amusement-park favorites.
Pacific Park, 380 Santa Monica Pier, Santa Monica 90401; Tel: +1 310 260 8744; Website: Pacific Park
Santa Monica farmers markets
Committed to sustainable agriculture and healthy practices, Santa Monica's 4 farmers markets provide a place for small farms to connect with urban customers. Each market maintains its own distinct character. The Wednesday Farmers Market, held downtown, is one of the largest in the nation, attracting throngs of foodies as well as renowned chefs. The Pico Farmers Market, popular with locals, offers free cooking classes. The Saturday Downtown Farmers Market is noted for carrying the most certified organic products, and the Sunday Main Street Farmers Market features live music and kid-friendly activities.
Discover
Find your perfect holiday in Santa Monica
From 30 hotels.