What to See and Do in Breckenridge - From Mountain Sports to Arts and Culture
What to See and Do in Breckenridge - From Mountain Sports to Arts and Culture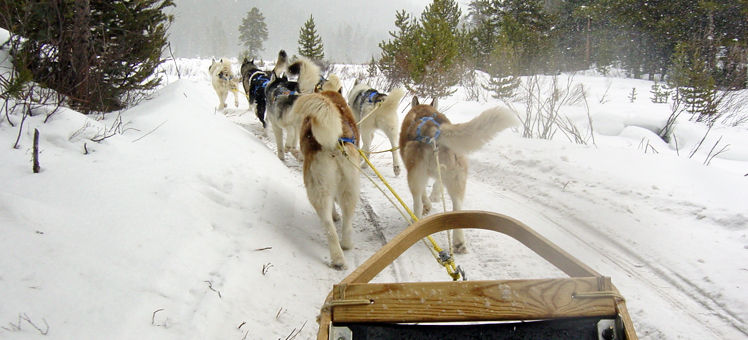 Adventure, creativity, and leisure are all popular pursuits in fun-loving Breckenridge. Whether your plans are to explore snowy peaks by ski or snowshoe, rediscover your dormant artistic talents, or sample the latest in craft brewing, this laid-back, alpine town is bound to please.
On the mountain
Those mountain peaks that frame the Breckenridge skyline get an average of 25 feet of snow every year, which is one reason skiers love this town. You can find manicured runs for every skill level, and lessons for the adventurous-but-uninitiated at Breckenridge Ski Resort. Mountain thrills don't stop when the snow melts. All summer long, riders can sail 50 feet above the ground at the Tenmile Flyer Zipline. If you have a strong grip and nerves of steel, give it a try.
Breckenridge Ski Resort, 1599 County Rd 3, Breckenridge, CO 80424; Tel: +1 970 453 5000; Website: Breckenridge Ski Resort

Tenmile Flyer Zipline, Peak 8, Breckenridge Ski Resort, Breckenridge, CO 80424; Tel: +1 970 453 5000; Website: Tenmile Flyer Zipline
Into the woods
Guided hike tours can be taken through the magnificent summit scenery, and for experienced hikers who want to stretch their walks over a day or more, mountain cabins are available for overnight stays. In the summer, you can find a sea of native flora while you hike through the forest. You can also hit the mountain trails on bike.
In the summertime
On a clear day, a ride in a hot air balloon affords a 100-mile panorama, when you'll be able to spot everything from Mt. Elbert, colourado's highest peak, to the basin of the meandering Blue River. Golfers can book a round at Breckenridge Golf Club, a popular 27-hole course backed by rolling green scenery.
Around town
You'll always discover something innovative in the Breckenridge Arts District, a pedestrian-friendly, downtown area featuring galleries, art classes and open studios. There's a tour for every history buff in this mountain town full of lore and legend, from mine tours, to ghost tours, to one that shows you the remaining saloons of its golden age.
At the Riverwalk centre
Situated on the banks of Blue River, the Riverwalk centre plays host to Breckenridge's main music and cultural events. Amateur snowmen builders step aside for the pros at the annual International Snow Sculpture Competition, held IN the centre's parking lot. Summer at the Riverwalk centre is equally as entertaining with the Breckenridge Music Festival: Bluegrass, classical, and jazz performances by musicians from all over the country are offered throughout the season.
Discover
Find your perfect holiday in Breckenridge
From 1060 hotels.