What to See and Do in Newcastle Upon Tyne - History, Heritage, and Green Spaces
What to See and Do in Newcastle Upon Tyne - History, Heritage, and Green Spaces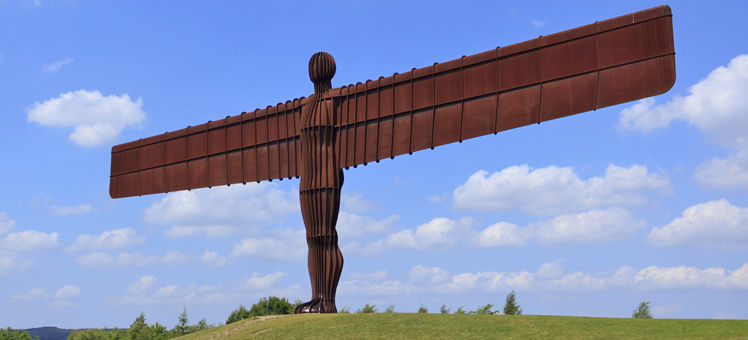 Newcastle Upon Tyne has its share of historic sights, but it offers plenty of modern attractions and activities too. You can discover the city's industrial and artistic heritage at museums and galleries in the city centre and all over town. For a breath of fresh air, you can cycle along the banks of the Tyne, take a river cruise, or stroll around city parks and gardens.
Central Newcastle Upon Tyne
The best place to start exploring Newcastle Upon Tyne's city centre is its castle. The first stronghold here was built in 1080. What you see now is the sturdy keep built by Henry II a century later. This square tower is still impressive, with walls that are up to 65 feet tall. It's a short walk from the Castle to the Great North Museum:Hancock. Here, you'll find insights into local life from pre-Roman to modern times, as well as collections of ancient Greek, Roman, and Egyptian art, arms, and armour.
Newcastle Castle, Castle Garth, Newcastle Upon Tyne NE1 1RQ; Tel: +44 191 230 630; Website: Newcastle Castle

Great North Museum:Hancock, Barras Bridge, Newcastle Upon Tyne NE2 4PT; Tel: +44 191 222 6765; Website: Great North Museum:Hancock
Cathedral and frontier fort
A block north of the Castle, you'll find another survivor of Newcastle Upon Tyne's turbulent past. Built in the 15th century, St. Nicholas Cathedral narrowly escaped destruction during England's wars with Scotland. Its neo-Gothic interior is the result of a 19th-century makeover. Heading out of the city centre, you can visit a reconstructed Roman fort at Segedunum. When the Romans ruled Britain, this was the eastern end of Hadrian's Wall, the coast-to-coast barrier built to keep out the barbarian Picts. Audiovisual displays and a viewing tower give you some idea of what life was like on Rome's northern frontier.
Newcastle's parks and gardens
Newcastle Upon Tyne has public parks and gardens large and small within minutes of the city centre. Jesmond Dene, a few blocks north of the centre, is a landscaped expanse of woods, streams, bridges, and ponds where you can feed ducks and swans. Leazes Park is the oldest urban green space in the region. You can play tennis and basketball here, and fish by a lake stocked with carp, bream, tench, and roach. If you're travelling with children, they can meet rabbits, lambs, guinea pigs, and other fluffy animals at Pets' Corner.
Along the River Tyne
Seven iconic bridges span the River Tyne, linking the city centre with Gateshead on the opposite bank. High Level Bridge, completed in 1849, still carries trains. Swing Bridge, built in 1874, is a Victorian engineering marvel. The graceful arc of Millennium Bridge, opened in 2000, echoes the arch of Tyne Bridge, Newcastle Upon Tyne's favorite emblem. You can take a guided walk to discover local history, rent bikes to ride along miles of cycling trails, and take a river cruise.
Day trips from Newcastle Upon Tyne
Within easy reach of Newcastle Upon Tyne, you can explore a part of Britain that is steeped in history and heritage. You'll find impregnable castles at places like Bamburgh, Roman fortresses along the line of Hadrian's Wall, and some of the oldest Christian sites in England. At sites like Corbridge Roman Town you can walk in the footsteps of imperial legionaries. At Lindisfarne, also known as Holy Island, you can imagine the prayers of 8th-century monks being rudely interrupted by Viking pillagers.
Discover
Find your perfect holiday in Newcastle-upon-Tyne
From 380 hotels.