Arts and Culture in Plymouth - Historic and Emerging Art, Broadway Shows, and Music
Arts and Culture in Plymouth - Historic and Emerging Art, Broadway Shows, and Music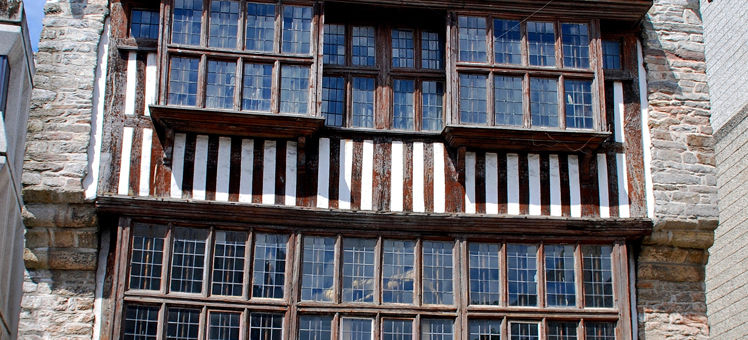 The Plymouth arts and culture scene begins with a simple look around. Historic statues and architectural landmarks are everywhere. But it's not just a matter of history. Culture in Plymouth is alive and well, with local, national, and international artists showing in Barbican galleries, plus theatre and music performances and festivals throughout the year.
Museums: art and history
History buffs will want to check out the Elizabethan House in the Barbican and the Merchants House on St. Andrews Street, both 16th-century dwellings. Their ancient doorways and authentic furnishings take you back to the time of Sir Francis Drake. For history and art on a larger scale, visit Plymouth City Museum and Art Gallery and the Mayflower Museum.
Plymouth City Museum and Art Gallery
Covering universal and local themes, Plymouth City Museum and Art Gallery has 9 permanent galleries devoted to natural history, world cultures, Ancient Egypt, archaeology, local/maritime history, and fine and decorative arts. It also hosts temporary exhibitions.
Drake Circus, Plymouth PL4 8AJTel: +44 1752 304774
Plymouth City Museum and Art Gallery website
The Mayflower Museum
The Mayflower Museum takes you step by step through the harrowing journey of the Pilgrim Fathers as they set out for a new life in the New World.
3-5 The Barbican, Plymouth PL1 2LR. Tel: +44 1752 306330
The Mayflower Museum website
Art galleries
Because of the sheer beauty of Plymouth and its surroundings, along with its rich history, there has been a lot of local art generated throughout the ages. Although there are galleries displaying art throughout Plymouth, the greatest concentration is in the Barbican. Here you'll find classic and contemporary, local and national, in different sizes, media, and prices.
Armada Gallery
Plymouth's oldest gallery, the Armada is near the Mayflower Steps. Here, you'll find originals and prints by well-known local artists like the late Robert Lenkiewicz, and mixed media artist Claire Rice, who invites visitors to watch her work.
12 Southside St, Plymouth PL1 2LA. Tel: +44 1252 255259
Kaya Gallery
Kaya Gallery is known for exhibiting a wide selection of artists from Plymouth and beyond, in media including paintings, photographs, and sculptures.
53 Southside Street, Plymouth PL1 2LB. Tel: +44 1752 267474
Kaya Gallery website
Artists in residence
Plymouth has always been and continues to be a huge draw for artists of all types. To get a taste for what's happening on the local contemporary art scene, visit Ocean Studios in the Factory Cooperage building at Royal William Yard.
Ocean Studios
This workspace houses over 100 artists in residence and a public gallery. It also runs outreach and education programs. Royal William Yard is also host to the annual Arts and Crafts Fair each May.
Unit 12, Residence 2, Royal William Yard, Plymouth PL1 3RP.
Ocean Studios website
Performing arts
Plymouth is the cultural centre of southwest England and in Plymouth, the Theatre Royal is the centre of all things theatrical. In fact, Arts Council England has dubbed it "the largest and best attended regional producing theatre in the UK and the leading promoter of theatre in the southwest." For high-profile concerts and music festivals, check the program at Plymouth Pavilions.
Theatre Royal Plymouth
Between the Theatre Royal and its sister spaces, The Lyric and The Drum, there is a constant offering of shows, from classic drama to opera to dance.
Royal Parade, Plymouth PL1 2TR. Tel: +44 1752 267222
Theatre Royal Plymouth website
Plymouth Pavilions
Well-known bands and solo artists perform here throughout the year. Located across from the Duke of Cornwall Hotel, Plymouth Pavilions also houses an indoor skating rink and the local basketball team.
Millbay Rd, Plymouth PL1 3LF. Tel: +44 845 146 1460
Plymouth Pavilions website
Discover
Find your perfect holiday in Plymouth
From 160 hotels.